(Ich Seh, Ich Seh)
---
Crew
Directors/Screenplay – Severin Fiala & Veronika Franz, Producer – Ulrich Seidl, Photography – Martin Gschlacht, Music – Olga Neuwirth, Visual Effects – Klaus Krall GmbH/K Effects (Supervisor – Martin Stegmayer), Production Design – Hubert Klausner & Hannes Salat. Production Company – Ulrich Seidl Produktion..
Cast
Lukas Schwarz (Lukas), Elias Schwarz (Elias), Susanne Wuest (Mother/Christine Metler), Hans Escher (Priest), Karl Purker & Elfriede Schatz (Red Cross Collectors)
---
Plot
Young twins Lukas and Elias have been taken to a house in the countryside by their mother. She is recovering after an accident and her face is covered in bandages. She insists that they stay inside and do not bring anything into the house during her recuperation. As she treats them harshly and punishes them over minor things, the two boys begin to think that maybe she is not their mother and that someone has taken her place. As their mother becomes more extreme in her controlling actions, the boys devise a horrible way to prove who she is.
---
Goodnight Mommy was the second film for Austrian duo Severin Fiala and Veronika Franz. They had previously made the documentary Kern (2012) about iconoclastic German actor Peter Kern, as well as several short films. Goodnight Mommy gained some very good word of mouth in its appearance at various international film festivals throughout 2014 and 2015.
Goodnight Mommy has an unusual hold on you from the outset. The directorial tone that Severin Fiala and Veronika Franz take is cool and oblique. The dressings around the house look alienating – prominently placed photographic portraits that are all out of focus, coloured paper dolls peculiarly staged in a fireplace alcove in the living room and, in the latter scenes, the bizarre image of a dead cat suspended in liquid in a glass container on the coffee table. Even the brief scenes where we venture beyond the house and woods to visit the town focus on the abstract geometric patterns made by the houses and the bales of hay stacked in large rolls in the field.
The images of the mother (Susanne Wuest) with her face covered in bandages makes you think of one of the 1960s surgical horror classics – in particular, Edith Scob in Eyes Without a Face (1959) or perhaps even more so the Japanese The Face of Another (1966) and its conceptual games about identity. Another more recent film you could look to might be Dogtooth (2009) and the similar sense of a family kept locked away from the world where bizarre behaviour has become a norm, while the camera just sits observing but not judging.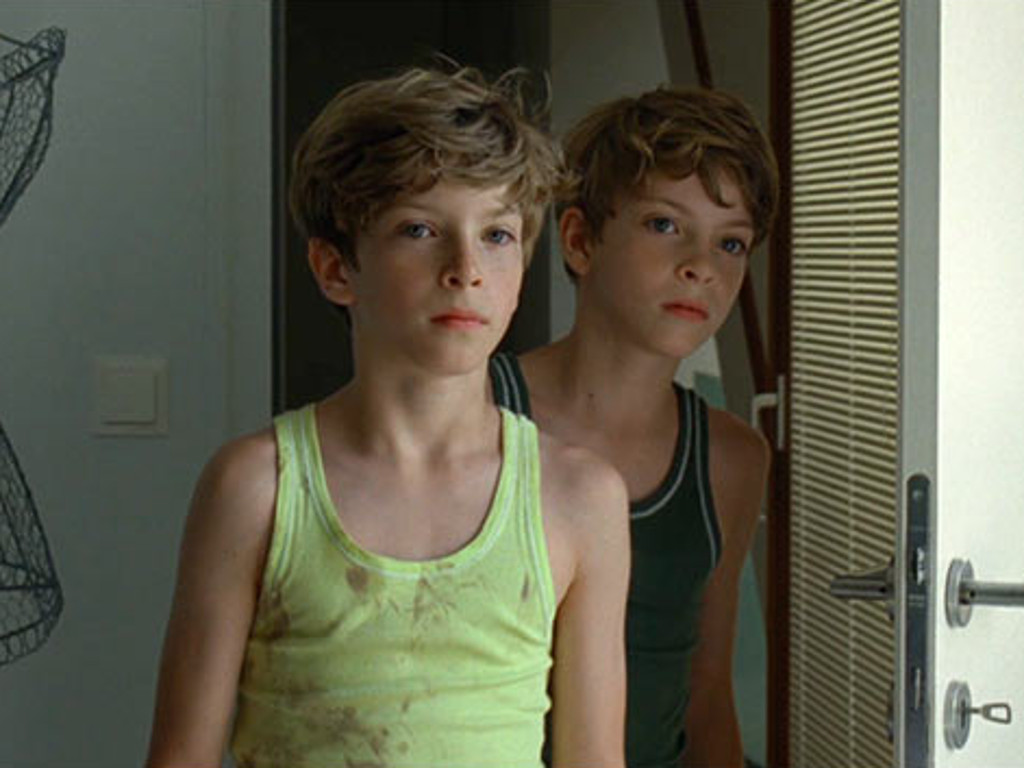 I read a couple of reviews that questioned if Goodnight Mommy was even a horror film, something that the last few minutes should make abundantly clear. There is certainly a good deal of horror imagery – a scene where Susanne Wuest strips off and removes her bandages as she walks through the woods before revealing a speed rotator head; the boys putting bugs in her mouth and then later cutting open her stomach to find it crawling with insects – although both of these scenes would appear to be dream sequences.
However, it is the last thirty minutes where the film unquestionably becomes genre material. Here it turns into a harrowing imprisonment thriller where the boys keep Susanne Wuest tied to her bed where they proceed to burn her face with sunlight focused through a magnifying glass and superglue her lips shut and then have to cut them open again with scissors. There is a particularly tense scene where two Red Cross collectors insist on coming into the house. (Charity collection may be different in Austria than where I live but it did strike me that these Red Cross collectors seem overly zealous where they think it natural to walk into someone's house when no-one answers the door and insist to the children that they will stay there until their parent returns. In my part of the world the children would be conditioned to dial 911 in thirty seconds flat).
[PLOT SPOILERS] The film eventually reaches a big twist ending that became a talking point and propelled the film to a widespread release in North America. Here the film reveals that contrary to what we have thought all along, there are not two twins but that one of them died in an accident and that the remaining twin imagines that the other is alive and converses with him in a perfectly naturalistic way. This is a twist ending that is blatantly copied from The Other (1972).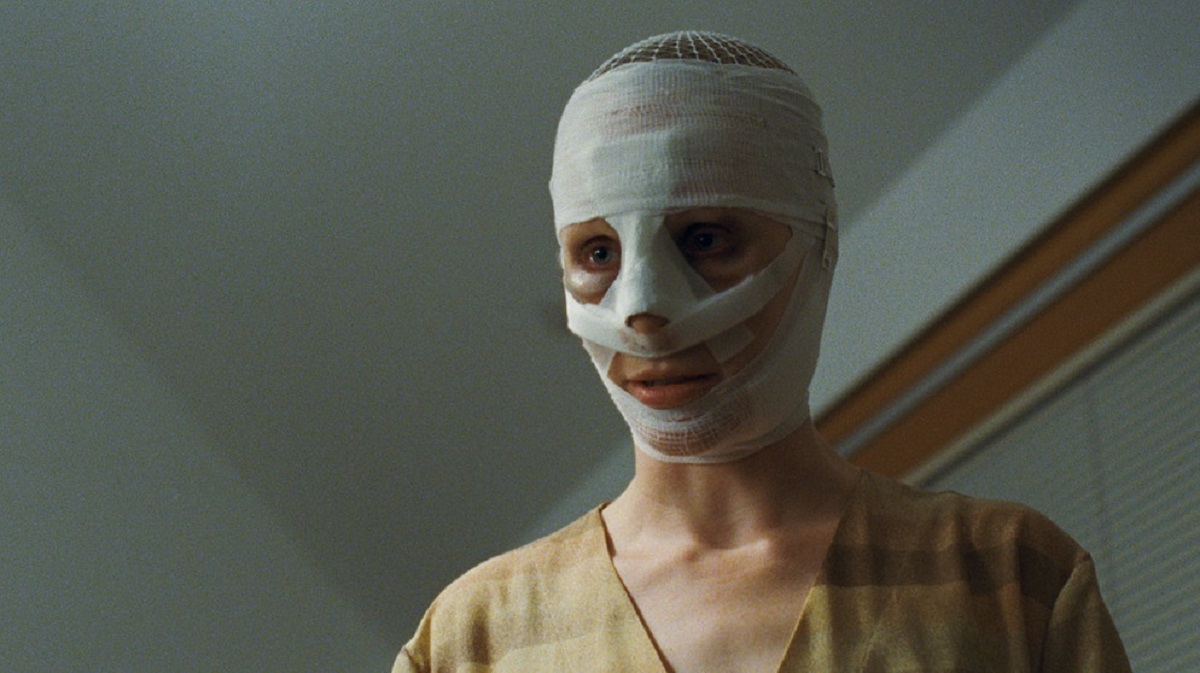 [PLOT SPOILERS CONTINUE] An early scene with the mother insisting on only setting one table place and not talking to the other made me think that we might be in for a variation on The Other but the film then distracted us with the focus on the boys believing that their mother had been replaced by someone else. It does make much of Goodnight Mommy into a clear case of misdirection but you have to admit the film is undeniably clever at doing so.
The film later underwent a toned down English-language remake Goodnight Mommy (2022) with Naomi Watts playing the role of the mother.
Severin Fiala and Veronika Franz subsequently returned to the horror genre with the The Sinful Woman of Höllfall episode of the anthology The Field Guide to Evil (2018) and the English-language The Lodge (2019) from the revived Hammer Films. They also executive produced the remake of Goodnight Mommy.
---
---