---
Crew
Director/Screenplay – Jeff Lieberman, Producer – George Manasse, Photography – Don Knight, Music – Charles Gross, Makeup – Norman Page, Art Direction – Ray Storey. Production Company – Ellanby Films/The Blue Sunshine Co.
Cast
Zalman King (Jerry Zipkin), Deborah Winters (Alicia Sweeney), Robert Walden (David Blume), Ray Young (Wayne Mulligan), Ann Cooper (Wendy Flemming), Mark Goddard (Edward Flemming)
---
Plot
Jerry Zipkin is attending a gathering of old friends. Suddenly one of his friends' hair all falls out and the friend goes berserk, throwing three girls into a fireplace. The friend attacks Jerry but Jerry is able to throw him into the path of an oncoming truck on the highway. However, the investigating police think Jerry is the killer and he is forced to go on the run to evade arrest. Determined to prove his innocence, Jerry uncovers several similar incidents. Connecting them all is Blue Sunshine, a form of LSD used by several of his friends at Stanford ten years earlier, which is now having a delayed reaction, causing those who used the drug to lose their hair and become crazed killers.
---
Director/writer Jeff Lieberman could charitably be called a down-market version of Larry Cohen, director/writer of It's Alive (1974) and Q – The Winged Serpent (1982). Lieberman's films have some of the same low-budget inventivity that Cohen does, although Lieberman crucially failed to gather the critical cult that Cohen did and his career petered out in the early 1980s. Lieberman first made the entertaining killer worm saga Squirm (1976) and then went onto Blue Sunshine and the excellent Backwoods Brutality film Just Before Dawn (1981).
Blue Sunshine has an amusing central concept – bad acid is having a delayed reaction that is causing former hippies to become psychotic killers. This was something that endeared the film a minor cult status in some places. Unfortunately, Blue Sunshine seems to be a film whose cult exists more in terms of the central premise than it does on the actual quality of the film itself.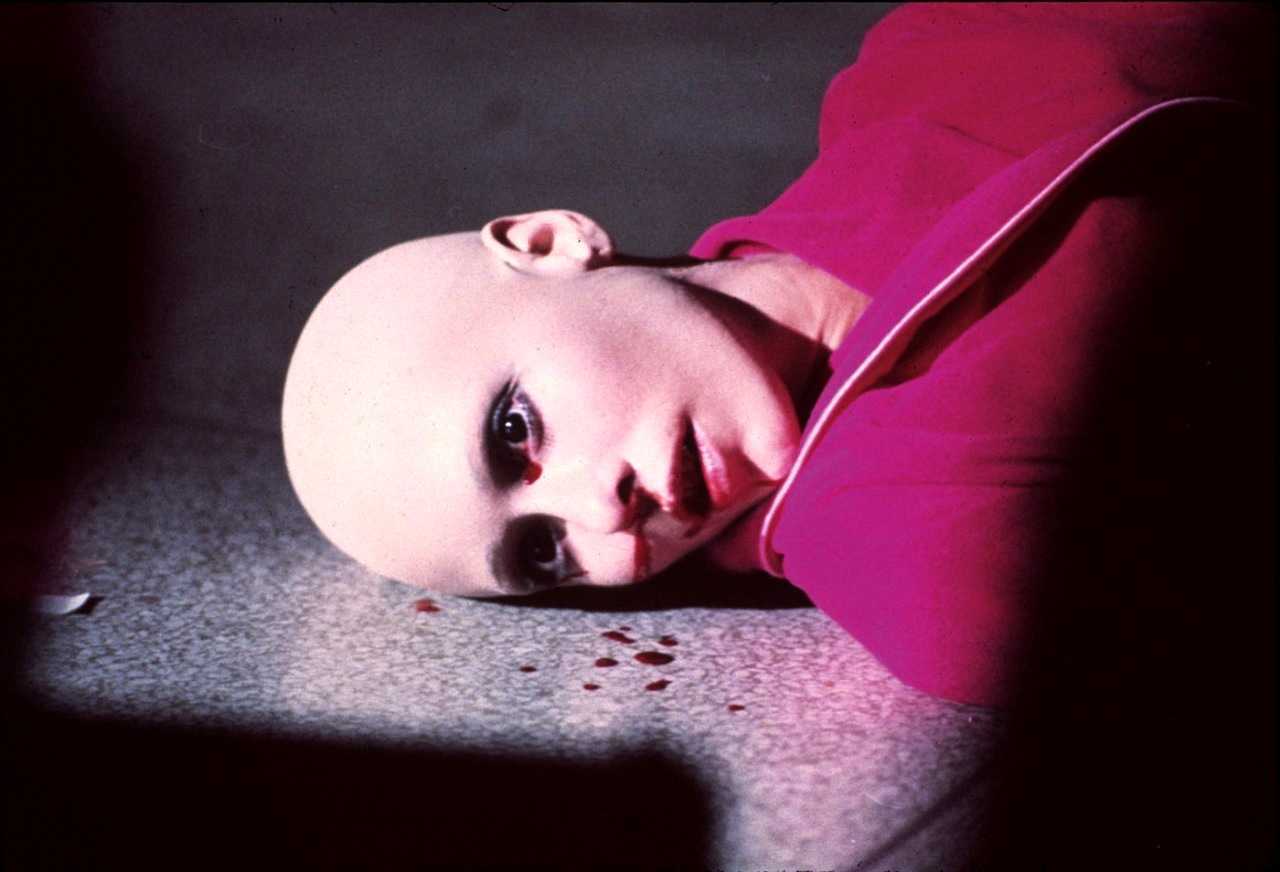 Jeff Lieberman seems to lack the low-budget zest required to pull the idea off with panache, or even the relish that Squirm had. The film is routine in the execution in all departments. Lieberman's tendency to conduct shock cutaways to closeups of glaring eyes, tellings of Rapunzel and hair-washings fail to make the already unexcitingly shot bald killers seem threatening.
Jeff Lieberman subsequently went onto make the excellent Backwoods Brutality film Just Before Dawn (1981) and the disappointing alien mind control film Remote Control (1988). Lieberman later turned up as screenwriter of the entirely terrible The Neverending Story III (1994) and returned to the director's chair with Satan's Little Helper (2004) about a boy who befriends a serial killer. Subsequently, throughout the 1980s and 90s and up until his death in 2012, Zalman King became a writer/director of mainstream erotic films like 9½ Weeks (1996), Two Moon Junction (1988), Wild Orchid (1990), Lake Consequence (1993) and tv's Red Shoe Diaries (1992-7).
---
---