---
Crew
Directors – Richard W. Haines & Samuel Weil [Lloyd Kaufman], Screenplay – Richard W. Haines, Lloyd Kaufman, Mark Rudnitsky & Stuart Strutin, Story – Richard W. Haines, Producers – Lloyd Kaufman & Michael Herz, Photography – Michael Mayers, Music – Michael Lattanzi, Nightmare Music – Biohazard, Songs – David Barreto, David Behennah & Clive Burr, Matte Effects – Theo Pingarelli, Special Effects/Makeup Effects – Scott Coulter & Brian Quinn, Art Direction – Arthur Lorenz & Art Skopinsky. Production Company – Troma.
Cast
Gilbert Brenton (Warren Brandt), Janelle Brady (Chrissy Murphy), Robert Prichard (Spike), R.L. Ryan (Mr Paley), James Nugent Vernon (Eddie), Brad Dunker (Gonzo), Theo Cohan (Muffy), Gary Schneider (Pete), Donald O'Toole (Principal Westly), Gary Rosenblatt (Greg), Heather McMahan (Taru), Diana DeVries (Ms Stein), Arthur Lorenz (Dewy)
---
Plot
A leak is reported at the nuclear power plant in Tromaville, New Jersey, but the manager refuses to allow the facility to be shut down for repairs. Radioactive waste leaks into the grounds of Tromaville High School, quarter-of-a-mile away. A worker at the plant grows marijuana but this is affected by the waste. The school toughs, The Cretins, the former debating team, then sell the marijuana at school, calling it Atomic High. This is smoked by preppie student Warren Brandt and his girlfriend Chrissy. They have sex, followed by a series of disturbing hallucinations. Warren turns into a mutant and starts killing members of the Cretins, while Chrissy becomes nine months pregnant overnight and gives birth to a mutated creature that disappears down a toilet. As the mutations cause the school to slip into anarchy, The Cretins plan to exact revenge on Warren.
---
Troma Films was formed in the 1970s by New Jersey-based distributors Lloyd Kaufman and Michael Herz. Troma distribute (principally on video and occasionally theatrically) some of the most inept, bad taste films ever made. Though principally a releasing company for other people's films, Troma have made a number of their own productions and it is these that gave Troma a cult fame. Troma hit their heights with the offensively nasty The Toxic Avenger (1984) and then followed it up with Class of Nuke 'Em High, both of which have become cornerstones of the Troma cult ever since. Troma have also put out films such as Surf Nazis Must Die (1987), Redneck Zombies (1989), Stuff Stephanie in the Incinerator (1989), Chopper Chicks in Zombietown (1991), Sgt. Kabukiman N.Y.P.D. (1990), Tromeo and Juliet (1996) and Terror Firmer (1999), among a great many others.
Troma were some of the first filmmakers to exploit the fad for low-budget popcorn splatter effects that came about as the result of The Evil Dead (1981). Class of Nuke 'Em High has fairly much been conceived as The Evil Dead meets Rock'n'Roll High School (1980). It wears its punk generation moronicism on its sleeve with the same anarchic enthusiasm that Rock'n'Roll High School did. The Toxic Avenger was a film that left a bad taste in the mouth with Troma's persistent efforts to get in people's faces and be offensive. In its favour, it must be said that Class of Nuke 'Em High, which tries to offer up more of the same, is marginally better and certainly a more technically polished film.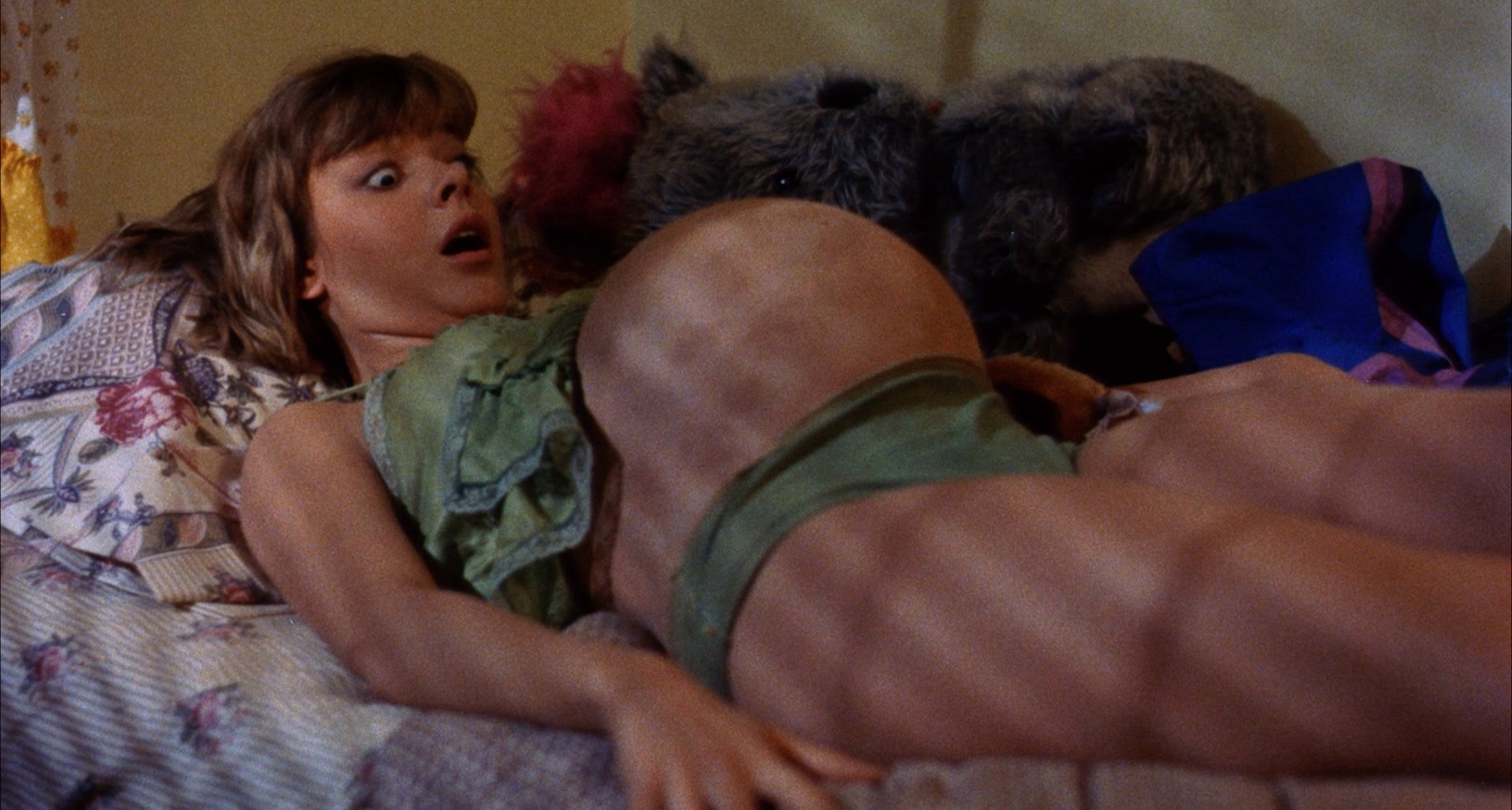 That said, Class of Nuke 'Em High still offers up the usual barrage of moron-level gags, gratuitous T&A and eye-rollingly over-the-top bad acting that is standard for any Troma film. There is the usual round of Troma bad taste gags – hoodlums faking epileptic seizures to beat up old ladies for their handbags, a doctor throwing a urine sample in a patient's face. The silliest scene is a dream sequence where the nominal hero Gilbert Brenton gets a four-foot tall erection, heroine Janelle Brady becomes pregnant and then a tentacle pokes out of her bloated stomach.
There is no particular plot to the film. Some of the splatter effects – fists going through heads and emerging out the other side, a guy being punched in the mouth and the puncher's arm being forced all the way down his throat to the elbow, a rider being decapitated on a motorcycle – are well accomplished.
This version of Class of Nuke 'Em High appears to be missing some of the more extreme effects – it is only 77 minutes in running time as opposed to the advertised 92 minutes. The film is set in the fictional town of Tromaville that was also the setting for The Toxic Avenger and a number of Troma's other films.
Troma made several Class of Nuke 'Em High sequels:– Class of Nuke 'Em High Part II: Subhumanoid Meltdown (1991), Class of Nuke 'Em High Part III: The Good, the Bad and the Subhumanoid (1994), Return to Nuke 'Em High Volume 1 (2014) and Return to Return to Nuke 'Em High (2017).
---
---