---
Crew
Director/Screenplay – Paul Leyden, Based on the Novel The Resurrectionist by Wrath James White, Producer – Anne Clements, Photography – Joseph White, Music – Thomas Morse, Visual Effects – Akuna Entertainment, Makeup Effects – Richard Miranda, Production Design – Denise Hudson. Production Company – Idiot Savant Pictures.
Cast
Katie Walder (Sarah McLaren), Matt Passmore (Josh McLaren), Nathan Keyes (Dale Wallis), Laura Gordon (Leslie), Jon Abrahams (Johnny), Maura West (Eileen Wallis)
---
Plot
In Las Vegas, husband and wife Josh and Sarah McLaren go to greet their new neighbour Dale Wallis. Sarah also finds that Dale works as a cashier at her local supermarket. Soon after, Sarah begins to wake from nightmarish dreams. After doing so, she finds blood in the house and on her clothing. She becomes suspicious of Dale and breaks into his house to find that he has copies of her key (and others) and a collection of photos of her. Certain that he is somehow entering the house while she is asleep, she tries to get to the bottom of what is happening.
---
Come Back to Me was a directorial debut for Australian actor Paul Leyden who previously had parts on a number of shows, usually soap operas including As the World Turns (1956-2010), The Young and the Restless (1973– ) and Home and Away (1988– ). He subsequently went on to direct the non-genre Chick Fight (2020) and R.I.P.D. 2 Rise of the Damned (2022)
Come Back to Me is an odd little film – even the title suggests more a mournful love song than a horror film. The way it is shot, it looks for all the world like a tv movie even though that is not the case. It is also a film where you cannot exactly place a finger on what is going on.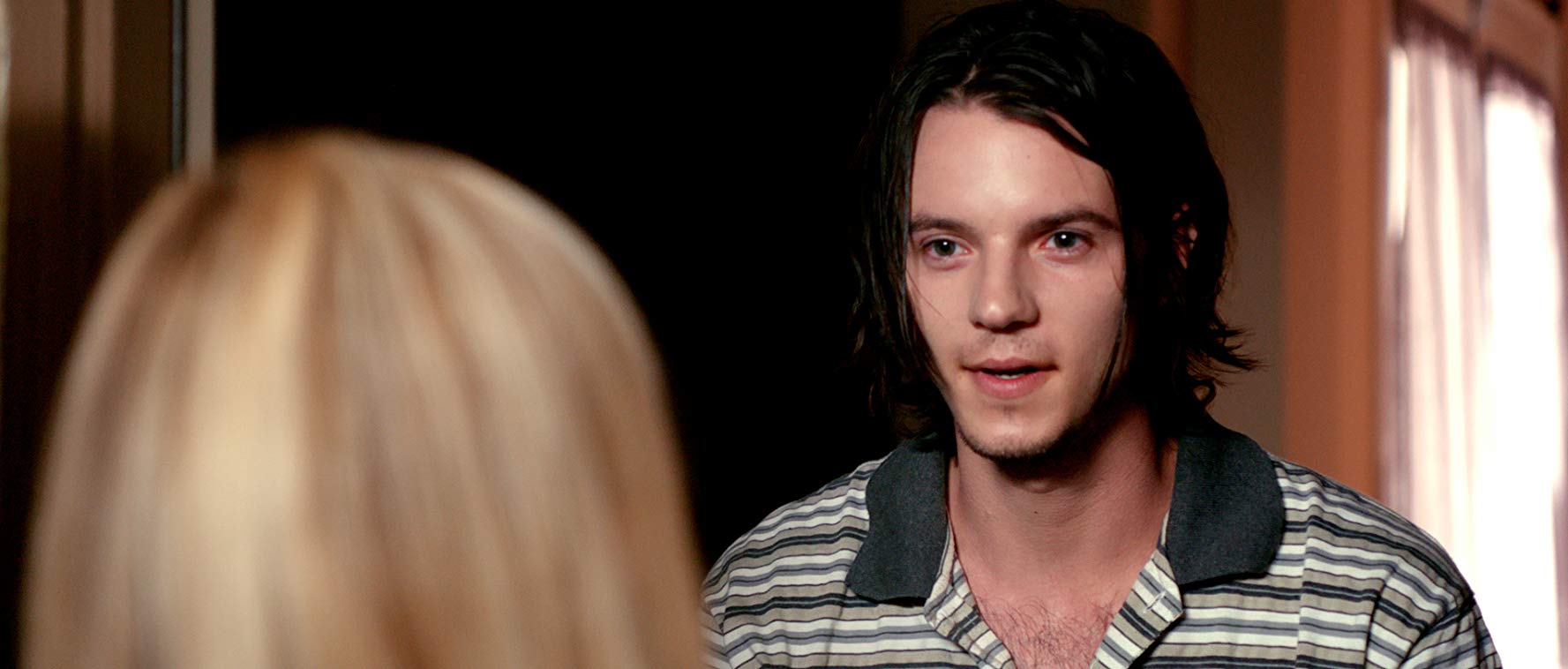 The introduction of weird neighbour Nathan Keyes makes the film look as though it is going to be a standard stalker film but Leyden then sidetracks off into Katie Walder experiencing nightmares and troubling dreams and you wonder if you are not watching some sort of clairvoyance film along the lines of Premonition (2007). Neither turns out to be the case.
I didn't think Come Back to Me was a terribly interesting film but it is driven but an undeniable "what the heck is going on?" component. [PLOT SPOILERS] This is particularly outlandish in the scenes where Katie Walder rigs up videocameras only to find Nathan Keyes sneaking into the house, molesting her while she sleeps and then killing her before breathing into her mouth and bringing her back to life. This is a scene that leaves one's head completely spun around backwards. And certainly when it comes to the full explanation of Nathan Keyes' powers, Come Back to Me ends up being decidedly different from anything that one has seen before.
---
---