aka The Sibling
---
Crew
Director/Screenplay – Matt Orlando, Producers – Phillip Glasser, Brian Hartman & Aaron Levine, Photography – Jeff Garton, Music – Jacob Yoffee, Makeup Effects – Steve Tolin, Production Design – Lendee Lee. Production Company – Levine Pictures/Jamie Kennedy Entertainment.
Cast
Mischa Barton (Jessie Parker), Devon Sawa (Deputy Travis Blair), J. Michael Trautmann (Eli Diggers), Michael Clarke Duncan (Principal Daniel Addison), Nick Jandl (Brandon Marshall), Stuart Stone (Nick Morrison), Annie Kitrall (Bruja), Alanna Romansky (Tammy Jobeck), Morgan Wolk (Dian Packett), Brendan Meers (Alex Timmins), Patrick De Lebebur (Devon Diggers), Matt Willig (Vince Marshall), Antonio Costa (Ignacio)
---
Plot
At Middleton High School, Eli Diggers is brought in to school counselor Jessie Parker after being beaten by a clique of jocks. The jocks and their girlfriends are held separately in a classroom. Jessie questions Eli, concerned after finding he has made drawings that depict the jocks being killed. Eli's older brother Devon recently died. Eli states that the jocks were the ones who killed Devon, running him down because the leader Brandon Marshall was jealous at Devon winning a football scholarship that he was certain was his. Eli is insistent that Devon is coming back from the dead. Meanwhile, Jessie's boyfriend Deputy Travis Blair discovers that Devon's body has been dug up from his grave. His search leads him to a Mexican bruja that Eli believes has resurrected Devon from the dead. Jessie regards these claims as ridiculous but then she and the jocks then find themselves locked in the school as night comes and someone starts killing everyone present.
---
A Resurrection was the one and only film directed by Matt Orlando. Orlando had earlier produced Life-in-Progress (2000) and Southern Justice (2006) but has otherwise not been heard from again. Elsewhere he has written a series of novels including an ongoing series about a man surviving the apocalypse beginning with Truncated: Apocalyptic and Loving It (2017), as well as several murder mysteries.
For a director who gives all indication he was an unknown, A Resurrection is well produced. The film has a reasonable name cast – Mischa Barton, Devon Sawa and Michael Clarke Duncan in one of his last performances following his death in 2012 (the film is dedicated to his memory) – and looks professionally put together from a production point of view ie. it is not a B-budget film.
A Resurrection falls into being a Supernatural Retribution film. We have assorted variants on these where people are killed and return from the dead to exact vengeance, the most famous of which was The Crow (1994). Among these, there have been a number of teenager returns from the dead to exact vengeance films against their bullies film with the likes of The Wraith (1986), Tamara (2005), Some Kind of Hate (2015) and the film this most resembles, the British Tormented (2009).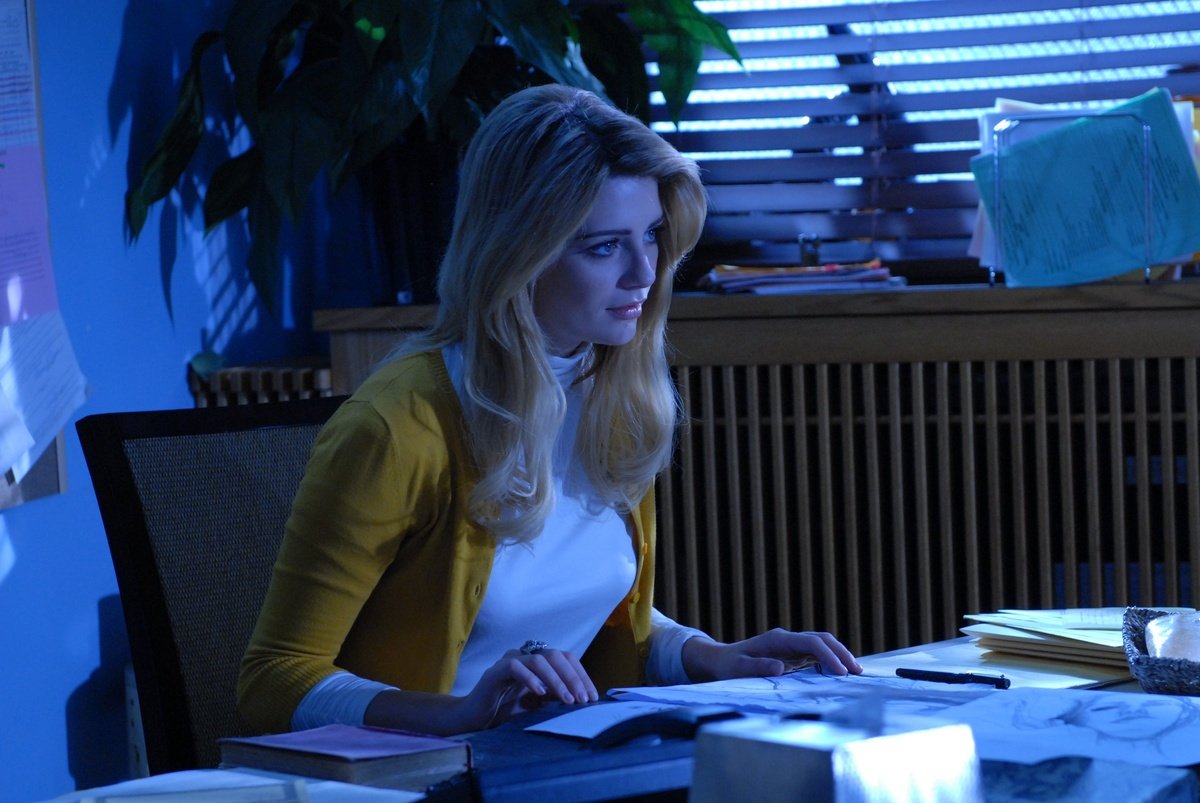 It becomes clear not too long in what type of film A Resurrection is being. The main problem is that it takes far too long to get to the chase. We get the requisite recounting of what happened but after that point the film spends too much time with Mischa Barton dallying over the question of whether troubled kid J. Michael Trautmann is imagining it all and in developing a mystery about what might have happened, as well as a parallel investigation where Mischa's boyfriend deputy Devon Sawa discovers that the brother's body has been dug up and investigates the i>bruja.
It is over half the film before people start getting killed whereas almost certainly a studio production would have had things happenings far earlier in the game and peppered the story with a series of set-piece deaths throughout. Even when we do arrive at this point, the film suddenly introduces a bunch of other elements – something to do with the janitor possibly being the killer, a bunch of Mexican men with a slaughtered pig on the road – that muddy what is going on. Not to mention a very confusing ending that seems to suggest that it is Eli rather than the brother who has died.
---
Trailer here
---