---
Crew
Director/Screenplay – Justin Dec, Producers – Sean Anders, John Morris, John Rickard & Zack Schiller, Photography – Maxime Alexandre, Music – Danny Bensi & Saunder Jurriaans, Visual Effects – Stargate Studios, Makeup Effects – KNB EFX Group (Supervisor – Howard Berger), Production Design – Clayton Hartley. Production Company – Wrigley Pictures/Two Grown Men/BSFG.
Cast
Elizabeth Lail (Quinn Harris), Jordan Calloway (Matt Monroe), Talitha Bateman (Jordan Harris), Peter Facinelli (Dr Sullivan), P.J. Byrne (Father John), Anne Winters (Courtney), Dillon Lane (Evan), Tichina Arnold (Nurse Amy), Tom Segura (Derek King), Valente Rodriguez (Father David), Matt Letscher (David Harris), Louisa Abernathy (Mrs Talbot), John Bishop (Gerry)
---
Plot
Courtney is at a party where her friends amuse themselves by downloading the mobile phone app Countdown that tells them how long they have to live. Courtney is disturbed when hers tells her she has only three hours left. Wary of this, she declines to take a ride home with her drunken boyfriend Evan. The app abruptly informs her that she has contravened the user agreement. She is then attacked and killed in her own home, while Evan goes on to crash in the accident that would have killed her. He is taken to hospital with his broken leg where he is then killed by a demonic force. His nurse Quinn Harris puzzles over what happened during the course of which she discovers Countdown. Using it herself, she discovers that it gives her only three days to live and then that she has voided the user agreement by using this knowledge to avoid her fate. Teaming up with fellow user Matt Monroe, she seeks to understand what is behind the app and how to prevent their deaths.
---
Countdown – no relation to the early Robert Altman Space Mission film Countdown (1967) or the twenty or so other films with the same title – was a directorial debut for Justin Dec. Dec had worked as a production assistant on various films and tv shows since the late 2000s and made several short films during this time. He had earlier made the basis of this as a five-minute short film Countdown (2016) and then received funding to expand it to full length.
Countdown is a single concept film – teens download an app that tells them when they are going to die. That is about it. The film feels like a variant on Final Destination (2000) or one of its sequels updated for the mobile user generation, albeit without the array of novelty deaths that made those films entertaining. Prior to this, there had been Bedeviled (2016) about a demonic app that kills people and the Italian-made You Die: Get the App, Then Die (2018) about an app that has to be transferred to someone else's phone before it kills you.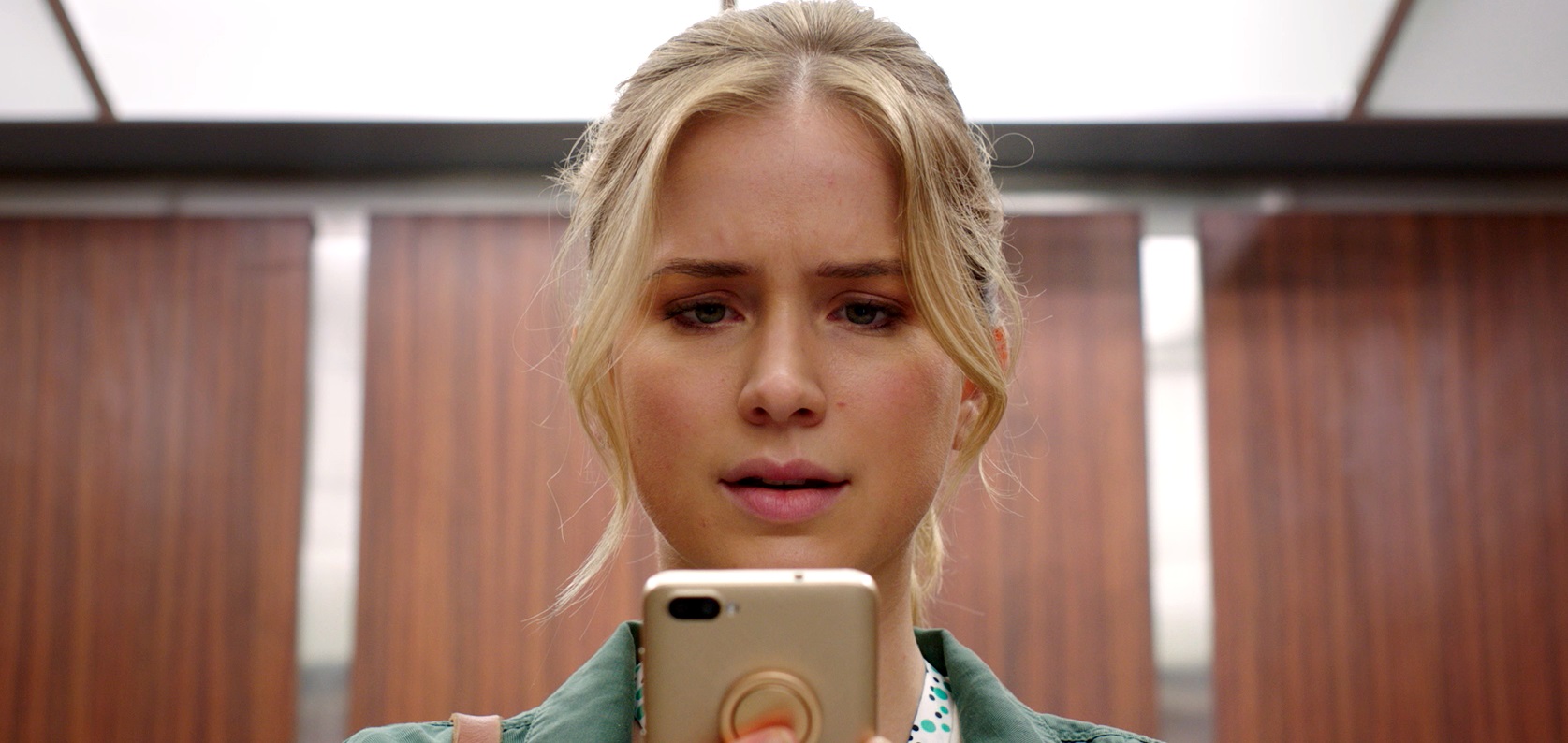 The disappointment of the film is that Justin Dec has made minimal effort to flesh out the bones of the essential premise. There seems little thought gone into the premise beyond the creation of a series of arbitrary rules – the group seem to arrive out of thin air at the deduction that if they prove the prediction wrong it will cause all the curses to end. When it comes to explanations, all that Dec does is reach for hoary old cliches about curses, of having the teens seek help from a Catholic priest and eventually confront a demon. The story also feels distorted out of shape in order to include scenes with Peter Facinelli as a doctor who sexually harasses all the nurses – it is a subplot that has no purpose in the film other than to nod to contemporary politics.
There is little to Countdown. I wanted the idea to work as I thought it had potential but Justin Dec's directorial moves are all by the standard playbook. The scares are easy, nothing that surprises you, nothing unexpected, the sort of easy tepid and bloodless fare that teen audiences can enjoy and forget moments later.
---
Trailer here
---