---
Crew
Director – Jane Campion, Screenplay – Jane Campion & Susanna Moore, Based on the Novel by Susanna Moore, Producers – Nicole Kidman & Laurie Parker, Photography – Dion Beebe, Music – Hilmar örn Hilmarsson, Music Supervisor – Parker, Digital Visual Effects – Animal Logic, Special Effects Supervisor – Drew Jiritano, Makeup Effects – Neal Martz, Production Design – David Brisbin. Production Company – Pathé Pictures
Cast
Meg Ryan (Frannie Avery), Mark Ruffalo (Detective Giovanni Malloy), Jennifer Jason Leigh (Pauline 'Polly' Avery), Nick Damici (Detective Richard Rodriguez), Sharrieff Pugh (Cornelius Webb), Kevin Bacon (John Graham)
---
Plot
Frannie Avery is a reserved, single English teacher living in New York City. One day while with a student in a bar, she goes to the bathroom and sees a woman performing oral sex on a man who has a tattoo on his wrist. Later she is questioned by police detective Giovanni Malloy regarding a murder victim whose body parts were deposited in her yard. Malloy asks her out and the two become lovers, he inspiring an erotic awakening in Frannie. At the same time, Frannie realises that the murder victim was the woman she saw in the bathroom and that the man she was having sex with must have been the killer. However, Malloy has a tattoo identical to the one on the man's wrist and mounting evidence leaves Frannie uncertain as to whether or not Malloy might be the killer.
---
Jane Campion may not be as famous as Peter Jackson but she is one of New Zealand's handful of other directors on the international stage and the only other one to have won an Academy Award. Jane Campion began making films such as Sweetie (1989) and An Angel at My Table (1990) but came to international attention with the Cannes and Academy Award winning The Piano (1993). Campion went onto make other films such as the Henry James period drama The Portrait of a Woman (1996) and the conceptually overburdened cult buster drama Holy Smoke (1999). A common thread throughout all of Jane Campion's films is a concern with women's issues – about women coming to assert their identity through the maze of socio-sexual roles and/or discovering their own sensuality.
In the Cut is based on Susanna Moore's 1996 novel of the same name. It is a project that Jane Campion has had a long-time interest in filming, having been attached to it almost since the book was published. Nicole Kidman was going to star in the film at one point – alas, when finally Campion got the project off the ground, Nicole Kidman was going through her divorce break-up with Tom Cruise and felt that such a role might be too emotionally draining. The role was recast with Meg Ryan, although Nicole Kidman does take a co-producer role.
It is worth noting that Susanna Moore's novel came out only four years after Basic Instinct (1992). Almost certainly, Basic Instinct had some influence on Moore, as it did on many other films around the time, which tried to copy the contorted blend of psycho-thriller and heated on-screen sexuality. In the Cut could almost be a Basic Instinct with the sexes reversed – in both films, there is a police detective and a (would-be) writer; in both, one of the parties becomes sexually drawn to the other who leads them on a path of awakening to heated, passionate sex; in both, there is also considerable ambiguity as to whether the sexually dominant party is a serial killer or not. However, In the Cut is a much more literate telling of the same basic story than Basic Instinct was – In the Cut is Basic Instinct minus the trashy plotting, with infinitely better characterisation and with the story written as a woman's sexual awakening parable. It could be Basic Instinct meets Looking for Mr Goodbar (1977) if you like.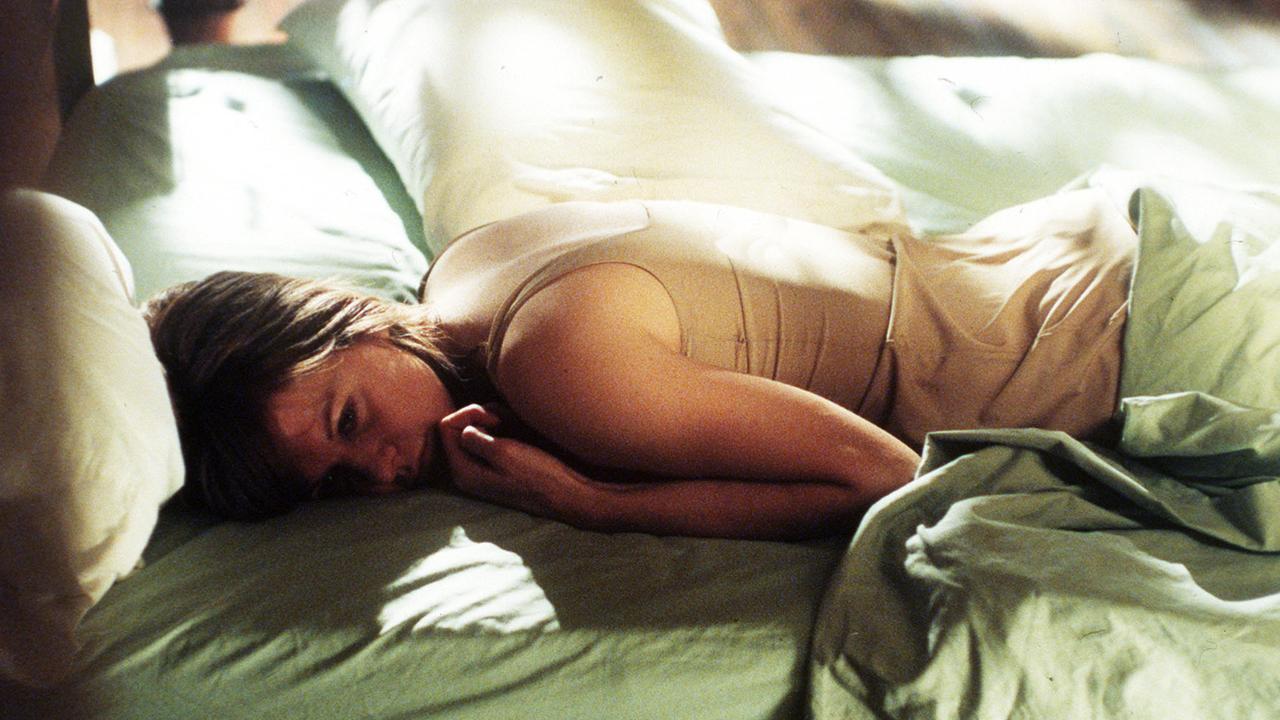 The film works surprisingly well, despite the mixed reviews it had overseas (especially in the US where some of the harder scenes were cut). In this full, uncut version, the sex is heated. Although compared to Basic Instinct, Jane Campion directs in a much more subdued way – In the Cut is not a film made with the intention of titillating its audience. Campion admitted that she did not have much of an interest in the thriller plot, although this does hold up surprisingly well. There is a good deal of ambiguity centred around Mark Ruffalo's detective, although perhaps the revelation of the killer's identity at the end is a little perfunctory.
Meg Ryan gives a good performance, leaving behind the baggage of far too many light romantic comedies that she has played throughout the 1990s. It is quite a confident performance that Ryan gives too – especially in taking on a role in an erotic thriller at the age of 42. Mark Ruffalo plays with a strong masculine presence opposite her and Kevin Bacon provides somewhat of a scene-stealer as an obsessive former boyfriend (and possible suspect).
What is particularly noticeable about In the Cut is Jane Campion's darkly effective portrait of New York City. At times, the film feels like an episode of NYPD Blue (1993-2005) with Campion's camera never still, constantly wandering and framing incidental street detail and tiny little vignettes of activity auxiliary to the main action. Campion's cinematographer Dion Beebe shoots with light sources constantly coming from beneath the frame – objects are frequently placed in the foreground of the frame or pass by, the focus blurs. The result is a dense and brooding, at times almost threatening, portrait of New York City, one where you get a palpable sense of personal space perpetually being intruded upon. Outside of that, Dion Beebe's photography is frequently stunning – be it Meg Ryan's front garden filled with an almost impressionistic wash of spring petals, looming undershots of buildings and bridges lit up, fragmentary glimpses of poetry on the subway cars – it is a vision of New York City unlike anything we have ever seen before.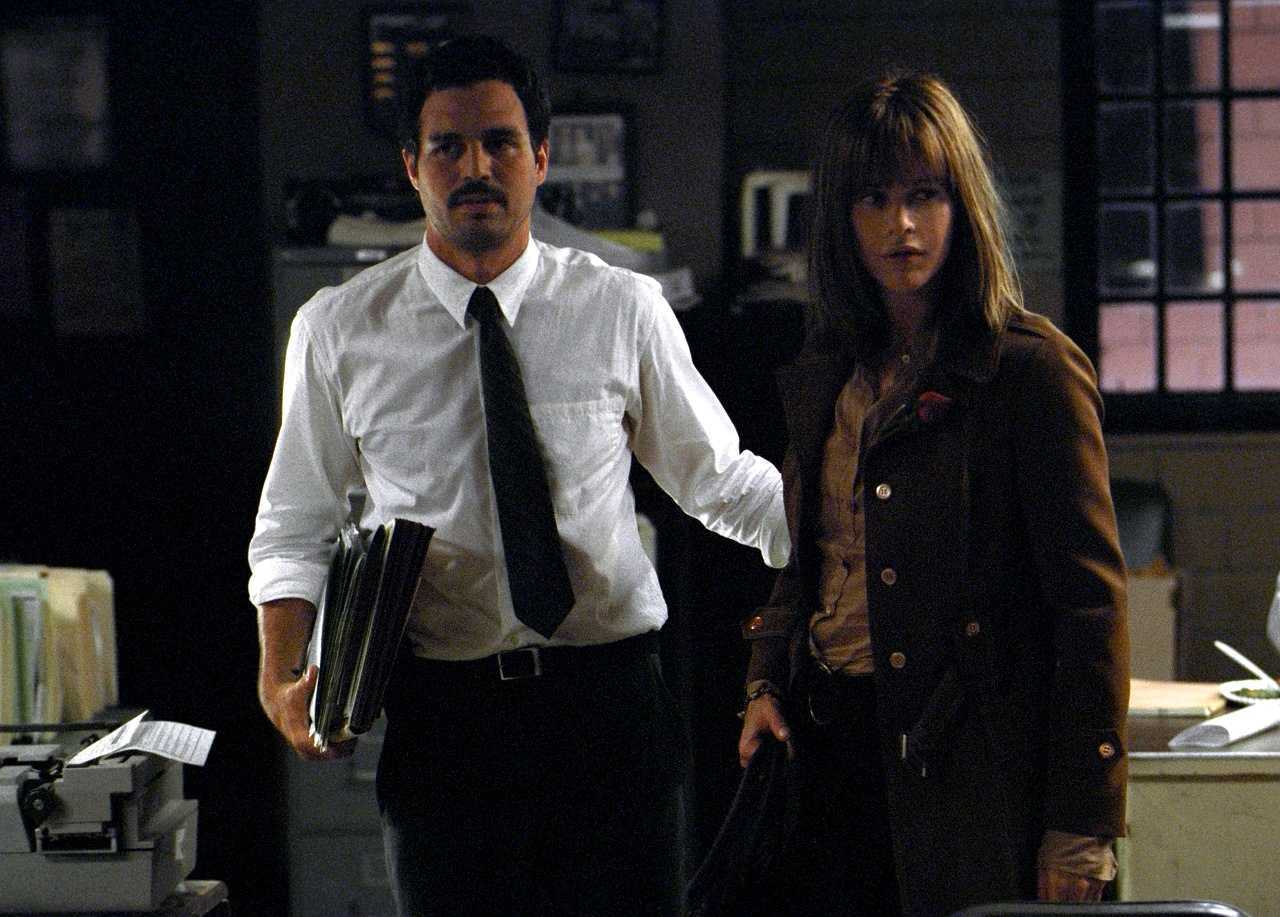 Another striking aspect is the way Jane Campion laces the film with a panoply of phallic images on an almost subliminal level – in the scene where we see the victim performing oral sex on the murderer, the closeup glimpse of his tattooed wrist is deliberately, ambiguously made to seem almost as though it is the naked penis that the girl is fellating, and of course in the closeup on Mark Ruffalo's tattooed wrist when Meg Ryan first sees it it similarly seems to sinuously twist into the camera like another naked dick; and elsewhere there is the jutting symbolism of the lighthouse that plays as a prominent landmark at the climax and is foreshadowed throughout.
In the Cut works surprisingly well and emerges as one of the most intelligent of the Basic Instinct influenced films. What is perhaps disappointing is that ultimately it still echoes the same conservative arguments about sexuality that has haunted the psycho-thriller since its inception. There is the sense that any kind of opening up to an enjoyment of sex will attract dangerous and disturbed elements – the implication being that such desires are best contained and repressed. It is there in Psycho (1960), where a woman is seemingly punished for her wantonness; in Dressed to Kill (1980), where a housewife's sexual awakening is something that needs to be murderously punished; in Fatal Attraction (1987), which visits psychopathic wrath down on a man who strays outside of family lines; and in Basic Instinct, where sex is seen as something dangerous and out on an edge that inevitably goes hand-in-hand with psychopathology. Jane Campion may still be making a woman's sexual awakening film with In the Cut but lurking in the background is the uneasy confidence in discovering its full flowering, as though Meg Ryan cannot be entirely sure in discovering her own body that she has not also opened a Pandora's Box of dangerous desires.
(Winner in this site's Top 10 Films of 2003 list. Winner for Best Cinematography, Nominee for Best Director (Jane Campion), Best Adapted Screenplay and Best Supporting Actor (Mark Ruffalo) at this site's Best of 2003 Awards).
---
---