---
Crew
Director/Screenplay/Photography – Keith Wright, Producer – Richard Guy, Music – Tom Kane, Digital Effects – Ben Kidd, Makeup Effects – Jules Bowden & Claire Williams. Production Company – Frisson Film.
Cast
Stan Rowe (Harold Grimble), Sarah Spencer (Penny Rudge), Andy Pandini (Jon Grayson), Phil Gascoyne (Dr Norbert Shuttleworth), Richard Harrison (Colin), Lee Thompson (Mike Jacksmith), Liz Simmons (June Peterson), Tim Rutherford (Dr Ash), Molly Howe (Stacy Tattle), Michael Etheridge (Security Guard), Richard Atkinson (No 7)
---
Plot
All over England, men have been infected with Onset Rigor Disease, which causes them to slow down, their joints to stiffen and their mental faculties to degenerate. At the more advanced levels, they become crazed and attack others, biting their flesh. The cause is eventually traced to an artificial sausage product known as Meat-a-rino. Police are overwhelmed dealing with outbreaks and so vigilante groups have sprouted up, hunting down and killing these zombies. Aging Harold Grimble is one of the longest term ORD sufferers and has so far failed to go terminal. Penny Rudge is a care-aid worker assigned to help Harold. She has some success in helping him regain greater mobility by massaging and exercising his limbs. With she having no luck in the dating game, a surprising friendship grows between Harold and Penny.
---
Harold's Going Stiff was the second (and to date last) film from Yorkshire-based filmmaker Keith Wright who had previously made the non-genre Take Me to Your Leader (2008).
The George Romero-inspired zombie film of the 1970s /80s underwent a big revival in the mid-2000s with hits such as Resident Evil (2002), 28 Days Later (2002), the remake of Dawn of the Dead (2004) and Shaun of the Dead (2004). This resulted in a host of mostly low-budget imitators that quickly reached a point of market glut in a short space of time. Following in the comedic vein taken by Shaun of the Dead, over the next few years we started to get a host of parodies/gonzo conceptual and title mash-ups that ranged from Zombie Strippers! (2008) to Pride and Prejudice and Zombies (2016).
The sheer profusion of zombie films throughout the latter half of the 2000s and into the 2010s has scoured the well dry of original ideas. Even the gonzo mash-ups are starting to fall into a sameness by now. Amid this, it is rare when a zombie film does something new and original. Harold's Going Stiff is one of those occasions.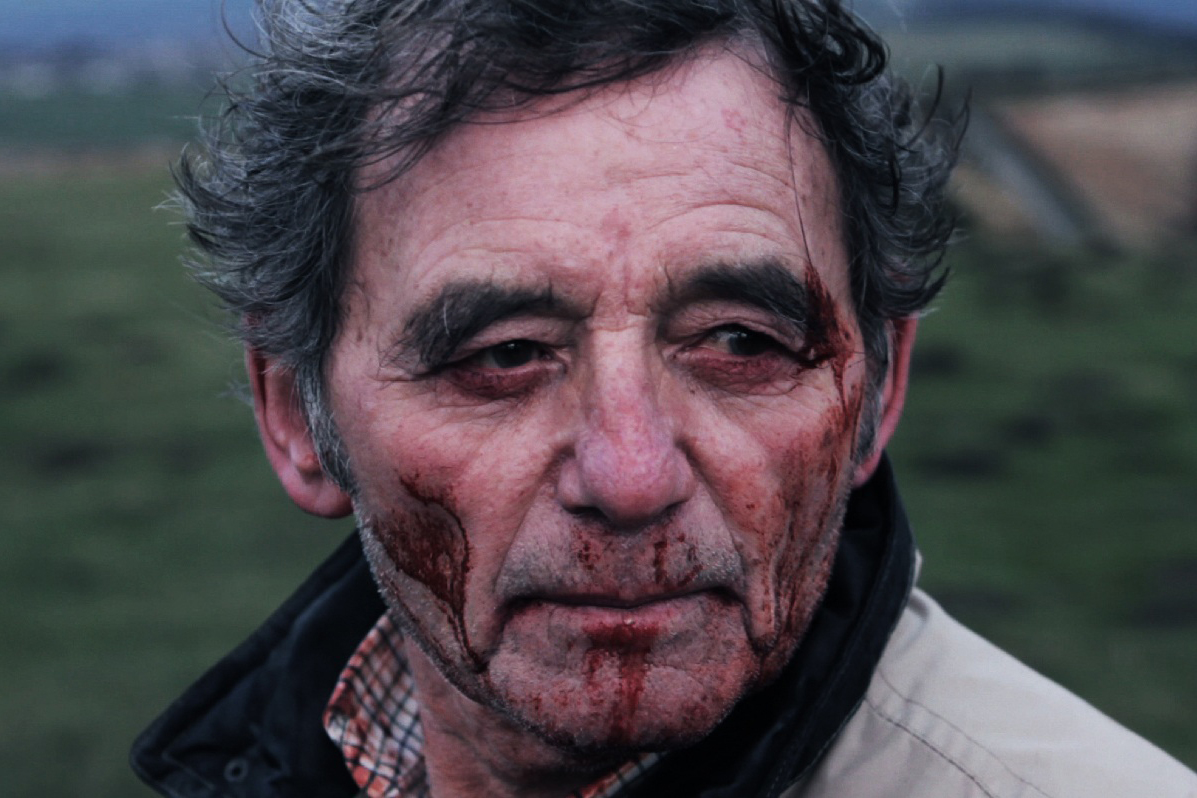 The film takes an implied mockumentary approach – characters address the camera as though they are being interviewed, for instance. Amid this, everything is played appealingly naturalistic. Here the principals are just ordinary provincial characters going about their daily lives and dealing with a countrywide infection that causes men to develop stiff limbs, lose their faculties and eventually become zombie-like. The images of infectees trying to put out the washing or all lined up to be fed in a geriatric home, or the ongoing gag about Harold serving visitors cups of tea with dishwashing liquid in them, is likeably down-to-earth in comparison to the usual battles for survival that most zombie films become. All of the actors get right into the spirit of the exercise and give performances in perfect deadpan.
The other surprise about Harold's Going Stiff is that while it starts out as a comedy it eventually leaves the comedy element behind and becomes a rather sweet film about the friendship that grows between a lonely BBW nurse (Sarah Spencer) and an aging man infected with the zombie disease. The latter sections as the two become closer are quite endearing and heart-warming. The scene near the end as she turns away to abandon him to the vigilante mob is saddening. Of particular standout notice during these scenes is Sarah Spencer who is extremely good in her part. I was fascinated to see what else she had been in and surprised to find that she has done nothing else beyond regional theatre work.
---