---
Crew
Director – Ivan Passer, Screenplay – Lewis John Carlino, Based on the Novel by Anne Edwards, Producer – Martin Poll, Photography – Giuseppe Rotunno, Music – Christopher Young, Special Effects – Ditta Corridori & Gino De Rossi, Makeup Effects – Manilo Rocchetti, Production Design – Stephen Grimes, Art Direction – Francesco Chianese. Production Company – Golan-Globus.
Cast
Alice Krige (Mary Godwin), Philip Anglim (Lord Byron), Eric Stoltz (Percy Shelley), Laura Dern (Claire Clairmont), Alex Winter (Dr John Polidori)
---
Plot
Poet Percy Shelley is touring the Continent with his lover Mary Godwin and her half-sister Claire Clairmont. They meet the poet and notorious seducer Lord Byron who invites them to join him at the Swiss villa he has rented for the summer. During Byron and Shelley's lengthy debates about the nature of evil, Byron introduces them to opium to show them the truth that lies beneath their social masks.
---
This was one of a mini-spate of books and films that came out all around the same time that purported to deal with or at least set themselves in and around the Villa Diodati Writer's Workshop in the summer of 1816, the famous meeting that led Mary Shelley to of course conceive Frankenstein (1818), as well as featured other influential figures of the period including Lord Byron and John Polidori who is credited with writing the first vampire story. Other films produced around the same period included Gothic (1986), the Spanish production Rowing with the Wind (1988) and Frankenstein Unbound (1990), which had a time traveller interacting with both Mary Shelley and Frankenstein, while the events also play out in the subsequent biopic Mary Shelley (2017) and the Doctor Who episode The Haunting of Villa Diodati (2020)..
Haunted Summer is the most earnest and serious of all the films – it is also the most historically accurate. Unfortunately, seriousness also proves to be something that the film frequently stumbles over. Whoever's idea it was to cast the five essential roles with teen actors is one that badly backfires – even if the actors cast are roughly about the ages of the real-life personalities being portrayed.
Eric Stoltz gives an amazingly silly performance. Scenes with he stumbling about starkers in the middle of a stream yelling "I'm alive," or in a restaurant with a pea-shooter and wandering about blowing bubbles while Byron intently philosophises is something that brings the risibility that lurks not very far beneath the whole Gothic poet pose out into the open and leaves one with a case of uncontrollable giggles. After watching him as the stoner in Bill and Ted's Excellent Adventure (1989), it is hard to accept Alex Winter in anything approaching a straight role, therefore seeing him as a petulant and pouting Polidori who looks all of about fourteen years old, one finds it hard to keep a straight face.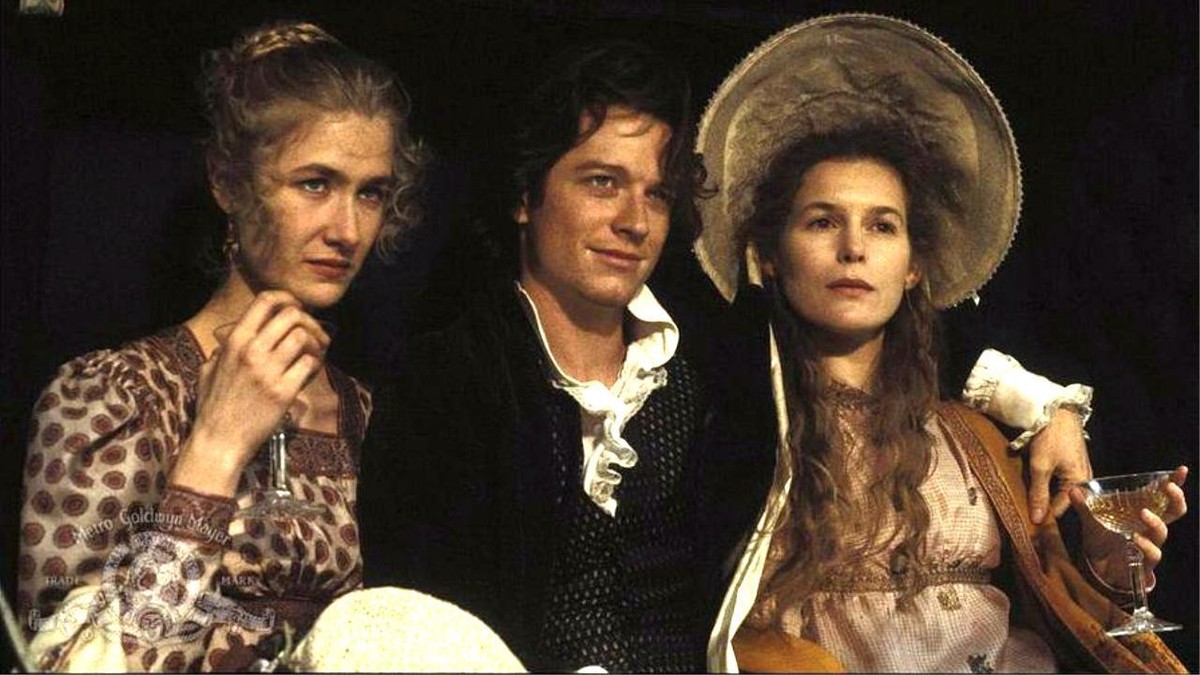 The best of the bunch is Alice Krige who invests the character of Mary Shelley with a good deal of inner strength. Philip Anglim limps, postures and goes through all the right moves expected of a Lord Byron, but, while accurate. he is still a stolid Byron lacking in any of the charismatic appeal or dark magnetism associated with the character.
For all its silliness, Haunted Summer has a story that shows potential – the script had been announced since the late 1970s before being picked up by Cannon Films. The elegant formalism of Lewis John Carlino's dialogue and the characterisation is good. However, it is sadly a film that exists only in potential. With affairs of various combination and sexual orientation between the five characters, opium hallucinations and visions of demonic imps on his hands, one would have thought that the film could have made a film that was a whole lot more interesting than this.
Czech director Ivan Passer, who after all made solid dramatic works such as The Silver Bears (1978), Cutter's Way (1981) and the great Creator (1985), The film was originally to have been directed by John Huston, who made classics like The Maltese Falcon (1941) and The African Queen (1952), and would almost certainly have made a much more interesting film.
---
Trailer here
---