---
Crew
Director – William Tannen, Screenplay – Michael Blodgett & Dennis Shyrack, Based on the Novel by Michael Blodgett, Producer – Raymond Wagner, Photography – Eric Van Haren Norman, Music – David M. Frank, Production Design – Holger Gross. Production Company – Cannon Films.
Cast
Chuck Norris (Danny O'Neil), Brynn Thayer (Kay Kennedy), Steve James (Robinson), Jack O'Halloran (Simon Moon), Ron O'Neal (Mayor)
---
Plot
Police detective Danny O'Neil is still haunted by the memories of the time he apprehended serial killer Simon Moon, something that had him declared a hero. Danny's girlfriend Kay, the psychologist who helped him over the trauma, announces that she is pregnant. At the same time, Simon Moon makes an escape from the state mental institution. He is believed killed during the escape but O'Neil thinks otherwise as Moon holes up in a cinema and begins killing more people.
---
I have never really been able to stand American Martial Arts Film (the Hong Kong martial arts film is another matter entirely). Least favourite of all among this is the macho posturing in the films of Chuck Norris, whose first name seems an appropriate description of the reaction he manages to provoke.
Hero and the Terror was one of a spate of martial arts/action movies that Chuck Norris made during in the 1980s with producers Menahem Golan and Yoram Globus and their Cannon distribution. Others included Missing in Action (1984) and sequels, Invasion U.S.A. (1985), The Delta Force (1986) and Firewalker (1986).
In Hero and the Terror, Norris oddly seems to have wimped out on the macho tough guy image that he maintained throughout his other Cannon films. In fact, on both accounts the film's title is a misnomer – it is certainly lacking in any terror, and in the hero regard Norris only gets to "Hiiii-ya" and throw himself and others about the screen upon a couple of occasions.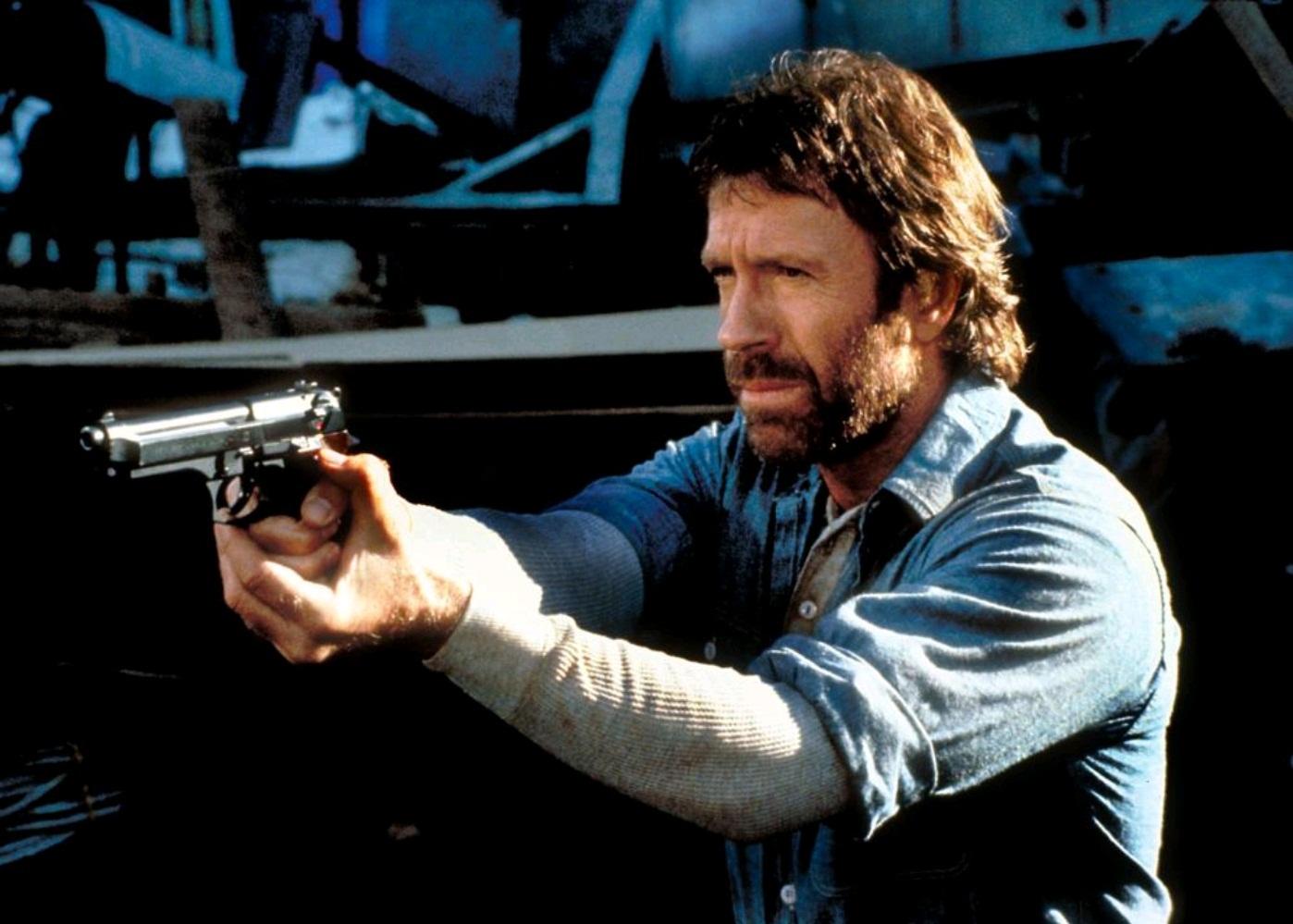 In fact, Norris seems more concerned with making a tribute to the glories of fatherhood in the film than anything else. The film's only real enlivening humour derives from such, although this does tend to fall badly flat with lines like "Darling, could you go and get something for me? Your sense of humour – you left it in the car."
On the plus side, Norris's nausea-inducing screen presence and non-acting mode seems to have been left in neutral and he appears relatively pleasant and amiable on screen. The serial killer plot is extremely routine, with the film sort of becoming a Psycho of the Opera or -Cinema, as the case may be.
---
Trailer here
---