aka The Computer Killers
---
UK. 1973.
Crew
Director – Antony Balch, Screenplay – Anthony Balch & Alan Watson, Producer – Richard Gordon, Photography – David MacDonald, Music – De Wolfe, Makeup – Colin Arthur, Art Direction – David Bill. Production Company – Noteworthy Films.
Cast
Robin Askwith (Jason Jones), Michael Gough (Dr Christian Storm), Vanessa Shaw (Judy Peters), Ellen Pollock (Aunt Harris), Skip Martin (Frederick), Kurt Christian (Abraham Warren), Dennis Price (Mr Pollack)
---
Plot
Feeling burned-out, rock musician Jason Jones signs up with a backstreet package holiday firm who send him to Brittlehurst Manor, a countryside sanatorium run by Dr Christian Storm who promises to overcome any hang-up within a week. However, once there, Jason and the niece of Storm's wife discover that Storm is turning other inmates into computer-controlled zombies and that he hunts down all who try to escape in his deadly armoured Rolls Royce.
---
Anglo-Horror Films were huge throughout the 1960s and 70s. This was all due to the efforts of Hammer Films in the international marketplace and the acclaim they found. Other British companies and filmmakers leapt aboard the bandwagon seeking to exploit the interest. From down the shabbier, more exploitative end of the cycle (where star Michael Gough found considerable employment in the 1970s) came this offbeat production.
The film has a rather funny opening that hits just the right note of droll tongue-in-cheek, with Michael Gough in giant black fur hat pursuing victims through the woods in a black Rolls that extends fender blades to decapitate them, followed by a basket to catch the heads. The next few minutes add a promising stew of elements – a former brothel-keeping mad aunt, weird bikers, dwarves muttering strange portents, a dinner table filled with zombies, and some really bad 1970s glitter rock with a drag performer.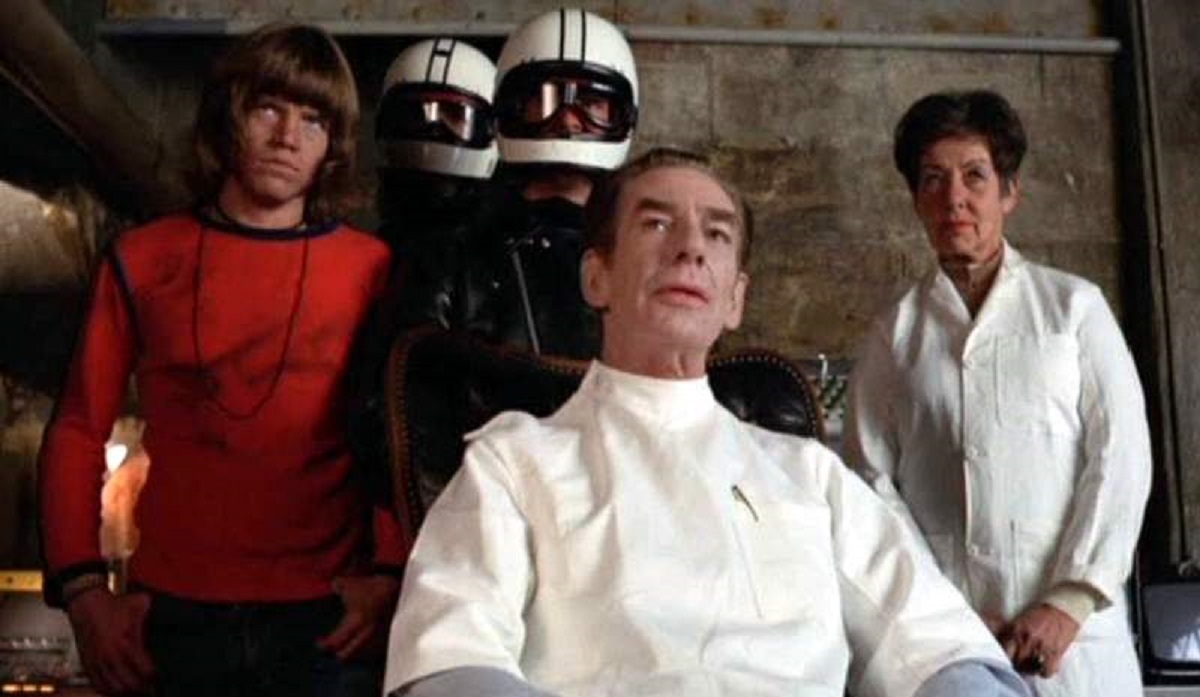 That set up though, director/co-writer Antony Balch is at a loss what to do with it and Horror Hospital dissipates into a badly camped up mad scientist plot with lots of drearily padded action scenes. The acting, with the exception of the imposing Michael Gough, is rather bad, especially from Robin Askwith, just before he found fame in British sex comedies like Confessions of a Window Cleaner (1974) and sequels, who seems like a disgruntled pint-sized Mick Jagger.
This was the second of two films directed Antony Balch. Balch's one other film was Secrets of Sex (1970), a purportedly deranged anthology of sex themed skits.
---
Trailer here
---