---
Crew
Director/Screenplay – James Cummins, Producer – Richard F. Brophy, Photography – Irl Dixon, Music – John Lee Whitener, Special Effects Supervisor – Ray Bivens, Makeup Effects – Backwood Film Effects (Designed by Bill Corso with James Cummins), Art Direction – Carl "Chip" Anderson. Production Company – Backbone Productions Ltd./Backwood Films.
Cast
Ed Nelson (Lieutenant Jersey Callum), Deborah Rose (Alley Oates), Phyllis Diller (Miss Poopinplatz), James Eustermann (Gordon Mullin), Norman Fell (Shepard), Denise Young (Dana), Willie Stratford Jr. (Marty), Robert Jun Yu Ahn (Chen)
---
Plot
Detective Jersey Callum and his partner Gordon Mullin go to obtain the help of psychic Alley Oates on an investigation. The bodies of three dead children have been brought in from a Chinese mortician who it appears has been feeding the children with flesh from his dead clientele. On a video interview, the mortician says that the children are the undead and speaks about being affected by a family curse. Alley is reluctantly persuaded to help and accompanies Jersey to the morgue to do a reading on the bodies. There the children return to life and begin to attack everybody, transforming them into zombies.
---
The Boneyard was the directorial debut of makeup effects artist James Cummins. Cummins had begun working at the Stan Winston Studio in the early 1980s and became an independent plying his trade on films such as Strange Invaders (1983), House (1986), Slumber Party Massacre II (1987) and Deepstar Six (1989), among others. Cummins made his directorial debut with The Boneyard and went onto make Dark: 30 (1993), which does not appear to have been released or possibly even completed, and Harbinger (1996). The Boneyard did okay business in video-release with a dual release strategy where it was pitched as horror but also came with a slip-on case that sold it as a comedy.
For a long time, it is hard working out what The Boneyard is or where it is going. The skill James Cummins has an effect artist does not appear to have translated to any proficiency as a director. The film is slow and drags – nearly half the show goes by without anything significant happening. (Also the explanations for what is happening in regard to the children is so scanty that it is hard to follow).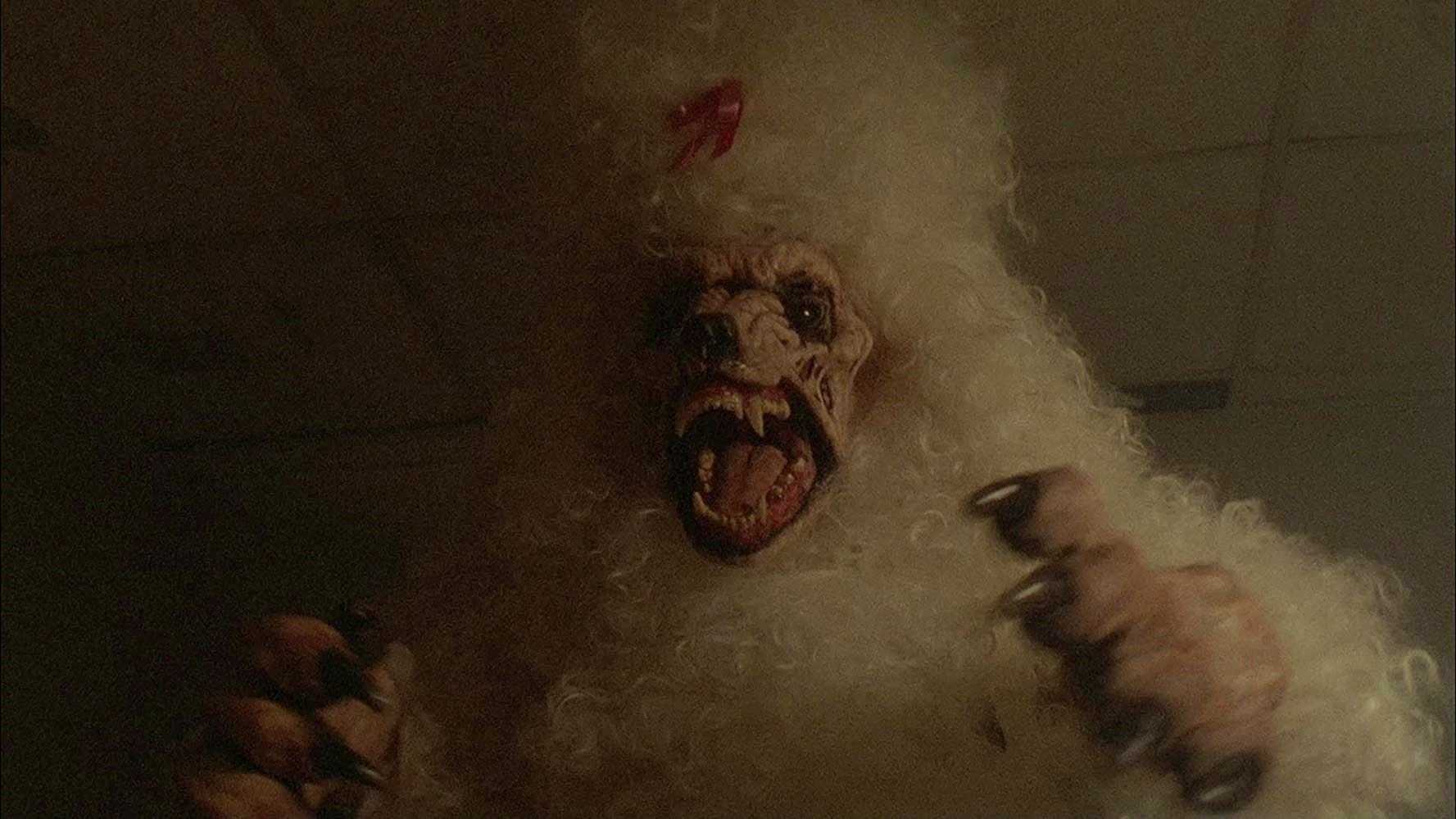 About the only thing that livens the show up is the appearance from Phyllis Diller in a sarcastic old broad performance where she gives the impression she has ad libbed most of the part. Diller seems to have realised she is in a forgettable piece of junk but lets go with all she has and gives the show whatever life it has when she is around.
The film gains some life when James Cummins is in his element – namely when it comes to the makeup effects sequences. Even then, it is a long time into the film before he unleashes the zombie children – and even longer before he does anything with them. There is certainly a moderate level of gore in the last twenty minutes. These vary between the quite effective and the occasionally awkward. The film becomes a good deal more entertaining towards the end where we get a giant-sized Beetlejuice (1988)-modelled Phyllis Diller zombie followed by the entertainingly ridiculous one of a zombie poodle expanded to giant-size.
---
---