---
Crew
Director/Screenplay – Meir Zarchi, Producers – Jan O'Connell & Terry Zarchi, Photography – Pedja Radenkovic, Visual Effects – Freestyle VFX, Makeup Effects – Russell FX (Supervisors – Josh Russell & Sierra Russell), Art Direction – Maria Valentina Carmona. Production Company – Deja Vu LLC.
Cast
Jamie Bernadette (Christy Hills), Camille Keaton (Jennifer Hills), Maria Olsen (Becky), Jonathan Peacy (Kevin), Jim Tavare (Herman Duncan), Jeremy Ferdman (Scotty), Holgie Forrester (Millie Stillman), Roy Allen (Henry Stillman)
---
Plot
Jennifer Hills is now middle-aged and has written a book about how she was raped but turned the tables and killed those responsible. She has a daughter Christy who is a successful model. Jennifer and Christy exit a restaurant following a meetup for lunch only to be abducted by a vanful of people – all relatives of the men that Jennifer killed. Jennifer makes an escape but is killed on the steps of a church. Christy meanwhile undergoes the same brutalisation and rape that her mother did at the hands of the new group. Saved by the slow-witted Herman, she takes up arms and begins to eliminate her attackers.
---
Day of the Woman (1978), more commonly known as I Spit on Your Grave, was one of the most harrowing films of its era. It depicts a woman (Camille Keaton) who is repeatedly raped over a protracted length of time before escaping and taking brutal vengeance against her rapists. It is not comfortable and easy viewing. In more recent years, I Spit on Your Grave has been subject to a remake I Spit on Your Grave (2010), which was followed by two sequels I Spit on Your Grave 2 (2013) and I Spit on Your Grave III: Vengeance is Mine (2015).
Now, forty years after I Spit on Your Grave was made, original director Meir Zarchi and star Camille Keaton reteam to make a sequel. (The two also managed to marry and divorce in the interim). Zarchi had been promising to make a sequel back since the 1980s but failed to obtain financing – this is actually the only other film he has directed apart from Don't Mess with My Sister/Family and Honor (1985). Clearly the renewed interest of the remake and its sequels has given him the backing to launch his own sequel. Thus Zarchi takes the director's chair up again after a 34 year absence, he now at the age of 82. Released around the same time as this, Zarchi's son Terry also directed a documentary about the original with Growing Up With I Spit on Your Grave (2019).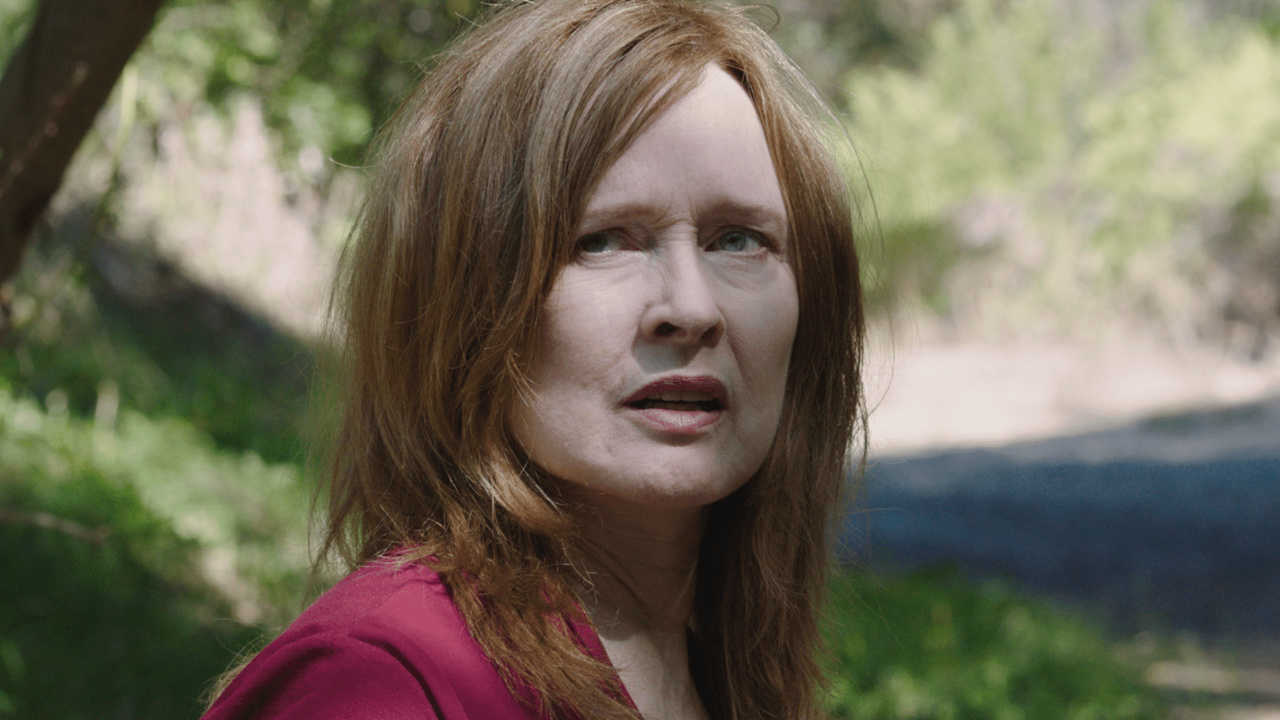 A 72 year-old Camille Keaton is back. (She has seen a revival of her career in the 2000s all because of I Spit on Your Grave). Zarchi has her going through it all over again, this time being attacked by the family members of those she killed. The surprise is that Keaton is killed off around the 45-minute point. The show is then inherited by Jamie Bernadette playing Keaton's daughter who basically gets to take part in a repeat of the first plot – being raped by four backwoods hicks, surviving and then going on the revenge trail and slaughtering all of them.
The minor difference might be that the rape is not as long and brutally protracted as it was in the first film. The other difference is that there is a woman among the group of rapists who gets in on the act as well (Maria Olsen who proves the most demented of the bunch). Oh and we actually do get to see people spitting on graves this time – an effect that looks way lamer than the epic contempt that the original title ever suggested.
I was impressed with the original I Spit on Your Grave. It has a brutality and rawness that gave you little doubt about how harrowing the experience of being raped would be. Although it is often accused of being, I did not feel that it was a work of exploitation or titillation. I even found commendable things to say about the remake and its first sequel. On the other hand, as people start making more money from films depicting the brutalisation and degradation of a woman and her violent reprisal, there comes a point when you start to wonder where the line exists between a legitimately raw work that depicts a rape and the desire for revenge and the wholly exploitative idea of people churning out more of these films because they make money. (Not to mention that there must be a sizeable audience of people out there who must be getting off on this in order for the films to keep being so lucrative). Probably nobody can answer where this line is or even if there ever was a line all along without an in-depth analysis of the people involved.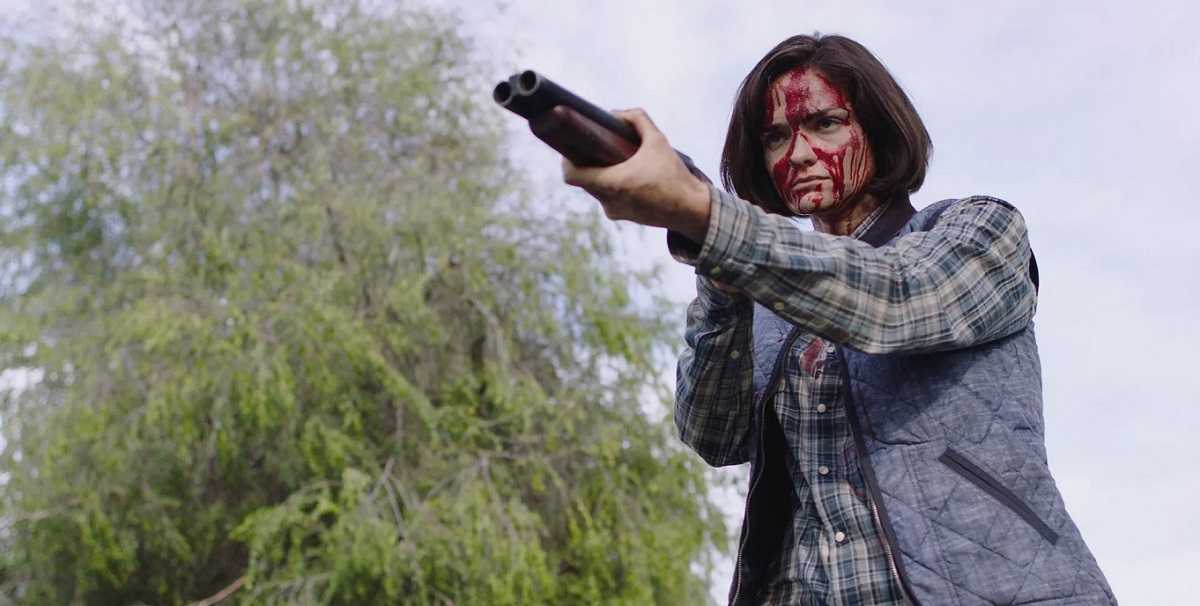 That said, that line has almost certainly been crossed by the point of I Spit on Your Grave: Deja Vu. The thorough and utter disappointment of the film is that Meir Zarchi, the one who started everything off back in 1978, has succumbed to the exploitation mindset. His first film was raw and unflinching but it seems as though that is the only bolt he has in his arsenal and he has done little more than replicate exactly the same thing all over again with minimal difference. There is a disappointing lack of originality to the film. The deja vu part of the title is a fairly accurate summation.
Moreover, in the first film Zarchi's lack of directorial polish added to the effectiveness. In watching a 35mm print, the raw film stock, ragged photography, lack of musical score and bad performances added to the overall effect. Here it is just bad filmmaking. There are performances here that go on way too long, notedy Maria Olsen and Jonathan Peacy who are both allowed to wildly over-act. Meir Zarchi seems in love with his own style, so much that he sets up really looooooong scenes that go on and on, often dragging out for 5-10 minutes of screen time. The upshot of such is that what should have been a 90-minute film at most is allowed to drag out to a wearying 150 minutes.
---
---