---
Crew
Directors – Khu & Justin Price, Screenplay – Justin Price, Producers – David E. Cazares, Deanna Grace Congo, Khu, Lisa May & Justin Price, Photography – Khu, Visual Effects Supervisor – Kezz, Makeup Effects – Briana Lynn. Production Company – Pikchure Zero Entertainment.
Cast
Brittany Goodwin (Daniela), Carter (Noe), David E. Cazares (Sager), Deanna Grace Congo (Dragich), Samuel Hashish (Sebek), Taylor Carter (Reheema), Michael Aaron Wiede (Mummy Sebek)
---
Plot
The archaeologists Daniela and Noe uncover the tomb of Sebek who, along with his lover Reheema, is believed to have existed before the first pharaohs. They are backed by the ruthless Sager who pushes them to enter the tomb. Daniela intones a rite that brings Sebek's mummy back to life where it proceeds to slaughter Sager's men. Sager abandons Daniela and Noe in the tomb but they make an escape. They try to stop the increasingly ruthless Sager as he seeks to obtain the Stone of Zalad and resurrect Reheema, which could have devastating consequences.
---
Justin Price is a low-budget director/producer who has made a prolific output in the 2010s. Price has a number of genre films that include Daddy's Home (2010), The Cloth (2013), Dark Moon Rising (2015), Forsaken (2016), Snare (2016), Alien: Reign of Man (2017), The Elf (2017), The 13th Friday (2017) and The Dawnseeker (2019). He has also produced Elves (2018) and Abominable (2020). The opening credits list the film as being co-directed by someone known only as Khu (although the end credits contrarily list Price as the sole director). Khu has worked as actress, cinematographer and producer on most of Price's films and also co-directed Snare.
Justin Price and Khu would really love it if you mistook The Mummy Rebirth for one of the Brendan Fraser-starring The Mummy films – The Mummy (1999), The Mummy Returns (2001) and The Mummy: Tomb of the Dragon Emperor (2008). In fact, the whole film here is premised on your thinking it is another of the Mummy films. It is in essence a Mockbuster. The main problem of course is that the Brendan Fraser Mummy films were made on multi-dollar budgets, while Justin Price and Khu are operating on a low-budget.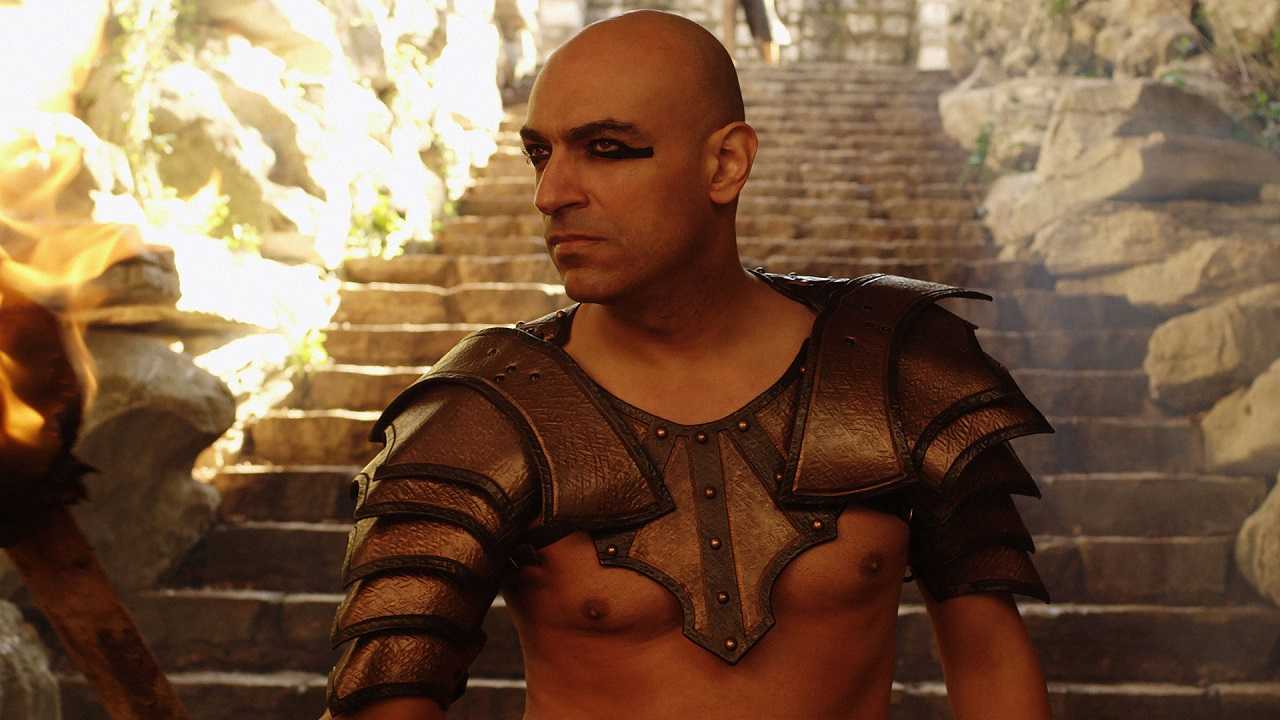 The upshot of this is that we end up with a film that is lacking in any of Stephen Sommers' giddy visual effects delirium and trying to get by on a budget that is probably less than the craft services bill for one of the other Mummy films. Thus we get no epic visual effects or action sequences. In fact, the show successfully goes on through nearly its first half-hour without any kind of action. Eventually we get some scenes with various people shooting in a cave. There are a lot of scenes with people shooting throughout, sometimes without any clear rhyme, reason or even target – in one scene, hero Carter is alone in a defile pretending to wrestle a rubber snake and keeps shooting even though there is nothing else in the cave with him. A really crappy CGI demon also turns up at one point.
The film ends abruptly unresolved while the end credits announce that there will be a sequel Pharaohs, which Price, Khu and most of the same cast shot in 2019 but has yet to be released. The Mummy Rebith should also not be confused with The Mummy Reborn (2019), which came out the same year.
---
Trailer here
---