---
Crew
Director – John Hough, Screenplay – George Franklin, Based on the Novel by Ray Russell, Producers – John M. Eckert & Mark Boyman, Photography – Albert J. Dunk, Music – Stanley Myers, Special Effects – Colin Chilvers, Makeup – Maureen Sweeney, Incubus Design – Les Edwards, Production Design – Ted Watkins. Production Company – Guardian Trust/Mark.
Cast
John Cassavetes (Dr Sam Cordell), John Ireland (Hank Wolden), Kerrie Keane (Laura Kincaid), Erin Flannery (Jenny Cordell), Duncan McIntosh (Tim Galen), Wendy Hughes (Agatha Galen)
---
Plot
The small mid-American town of Galen is struck by a series of vicious rapes that leave the victims dead with ruptured wombs. The local GP Sam Cordell investigates, finding that each of the victims is filled with massive quantities of red-tinged semen, which leaves him suspecting that the rapes are the work of several men. His daughter's boyfriend has a recurring dream that presages each of the rapes. Digging into the town's past leads Cordell to believe the rapist might be an incubus – a shapeshifting demonic entity that exists only to reproduce.
---
Incubus – no relation to the famous William Shatner starring Esperanto horror film Incubus (1965) – is a potentially interesting effort from John Hough. Hough was one of the better directors to emerge from the Hammer Anglo-horror cycle. Hough had previously made the final entry in Hammer's Karnstein trilogy, Twins of Evil (1971) and the fine ghost story The Legend of Hell House (1973). By the mid-1980s however, Hough's career had passed through a host of Disney films and by now he was making tatty B-budget horrors with the likes of American Gothic (1987) and Howling IV: The Original Nightmare (1988). (See below for John Hough's other genre films).
Incubus is a considerably more tasteful film than its above synopsis might suggest. The demonic rapes all take place off-screen, for instance. John Hough is on sometimes imaginative form – like the scene where a librarian is attacked and notably one scene with a woman being dragged under a bathroom cubicle door by an unseen assailant.
Overall though, the pace is too sedate – indeed, Incubus comes out resembling something more like a made-for-tv horror film. Despite a good 1976 source novel from Ray Russell, the assembling of ideas is pedestrian and never too clear. With John Cassavetes at the centre, playing with doleful hangdog expression, the human drama never gets a chance at leaving the station. The ending however comes with a subtle and effective surprise.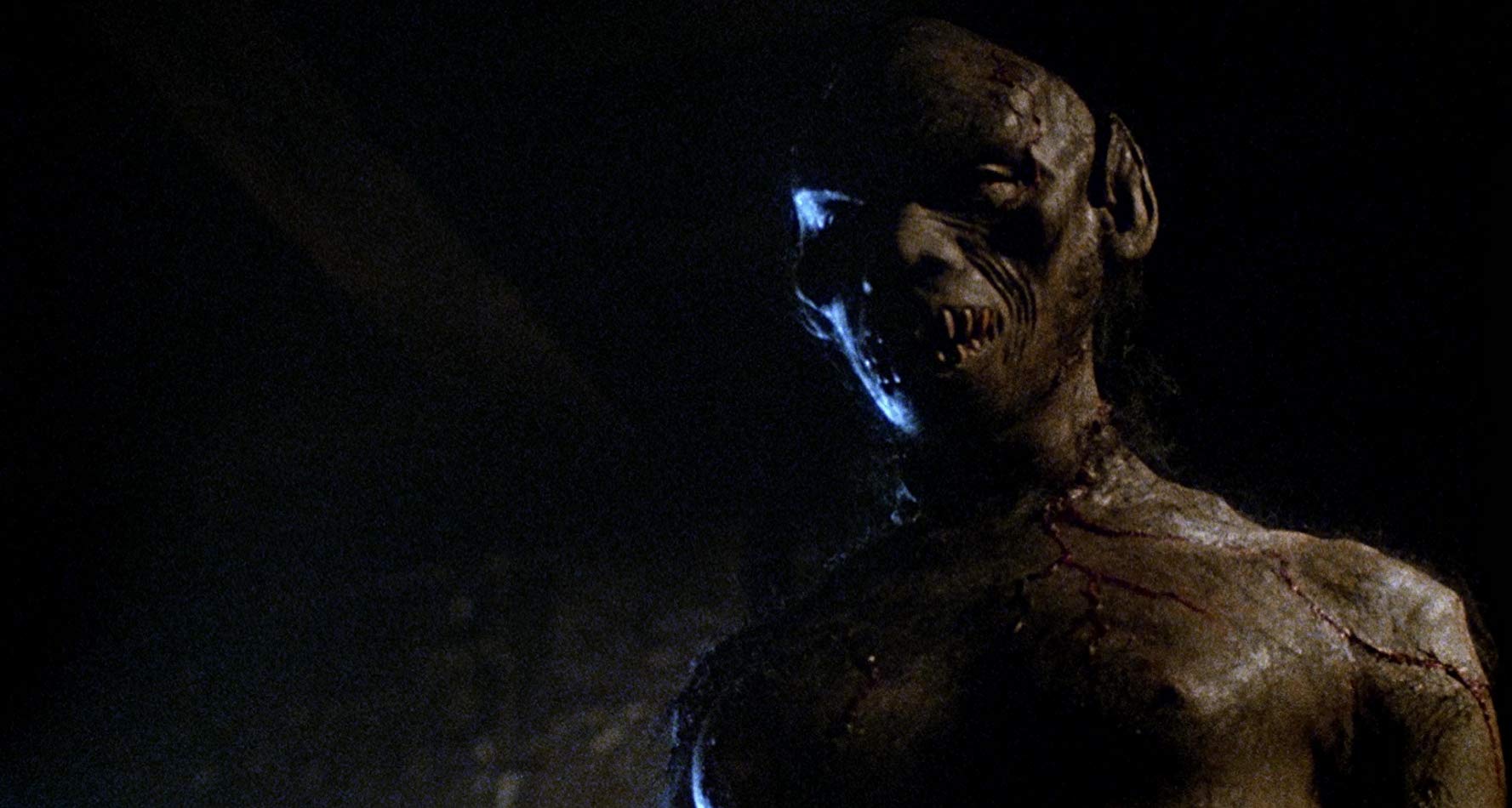 John Hough's other films are:- Hammer's Twins of Evil (1971), the haunted house film The Legend of Hell House (1973), the Disney films Escape to Witch Mountain (1975) and Return from Witch Mountain (1978) about psi-powered alien kids, the Disney ghost story The Watcher in the Woods (1980), the British boy's air hero Biggles (1986), American Gothic (1987), Howling IV: The Original Nightmare (1988) and Bad Karma/Hell's Gate (2002).
Incubus is based on a 1976 novel by horror writer Ray Russell. Elsewhere, Ray Russell wrote a number of screenplays including Mr. Sardonicus (1961) about a man with a frozen grin and Zotz! (1962) about an academic who comes into possession of a coin with powers for William Castle, Premature Burial (1962) and X – The Man with X-Ray Eyes (1963) for Roger Corman, as well as The Horror of It All (1964) in the UK and the theatrically released Grand Guignol tv pilot Chamber of Horrors (1966).
---
Trailer here
Full film available online here:-
---