---
Crew
Director/Screenplay – Bruce Robinson, Producers – Gary Lucchesi & David Wimbury, Photography – Conrad L. Hall, Music – Christopher Young, Special Effects – Dale Martin & Mike Vezina, Production Design – Richard MacDonald. Production Company – Paramount.
Cast
Andy Garcia (Sergeant John Berlin), Uma Thurman (Helena Robertson), Lance Henriksen (Sergeant Freddy Ross), John Malkovich (St Anne), Graham Beckel (Sergeant John Taylor), Kathy Baker (Margie Ross), Kevin Conway (Chief Citrine)
---
Plot
Detective John Berlin arrives in the small town of Eureka to take up a position on the local police department. When a severed hand is found in the town dump, Berlin becomes obsessed with solving the case. He pieces together a pattern of other similar murders, which seems to add up to a case for a serial killer who targets blind women. However, the department accuses him of chasing phantoms. Undeterred, Berlin presses on on his own and duly becomes involved with blind music teacher Helena Robertson, the roommate of the girl with the severed hand. However, Berlin's involvement unwittingly exposes Helena as a witness who can identify the killer and marks her as a target.
---
Jennifer Eight is an effective psycho-thriller. Although the film received a theatrical release, it failed to set the world on fire, despite some good reviews. It is easy to see why – its effectiveness comes from its quietness and slowly absorbing mood and its stars are not at their most expressive. It starts very well – the first half-hour holds one's attention through Andy Garcia's obsessive quest to uncover details of the killings and make a case for the existence of a serial killer, which is placed up against a classic struggle with a department who do not believe him.
But then the film slows down – the detective story dissipates about a third of the way in and the romance between Andy Garcia and Uma Thurman comes to the forefront. About two-thirds of the way through, the film completely jumps tracks and turns into a wronged man thriller where Andy Garcia has to prove to an Internal Affairs investigation that he is not a killer.
This latter third is certainly the film's most absorbing part with the script managing to cleverly turn everything that happened when Lance Henriksen was killed at the institute around to seem either an accident or to point to Andy Garcia being the killer. John Malkovich's performance as the Internal Affairs officer, indifferently aloof, quietly mannered, yet persistent and implacable, is absolutely superb. However, the entire sequence comes as such a jarring jump of tracks away from the rest of detective story, it takes some time for one to adjust to it, even though the film does at least recover in time to build to an effective ending.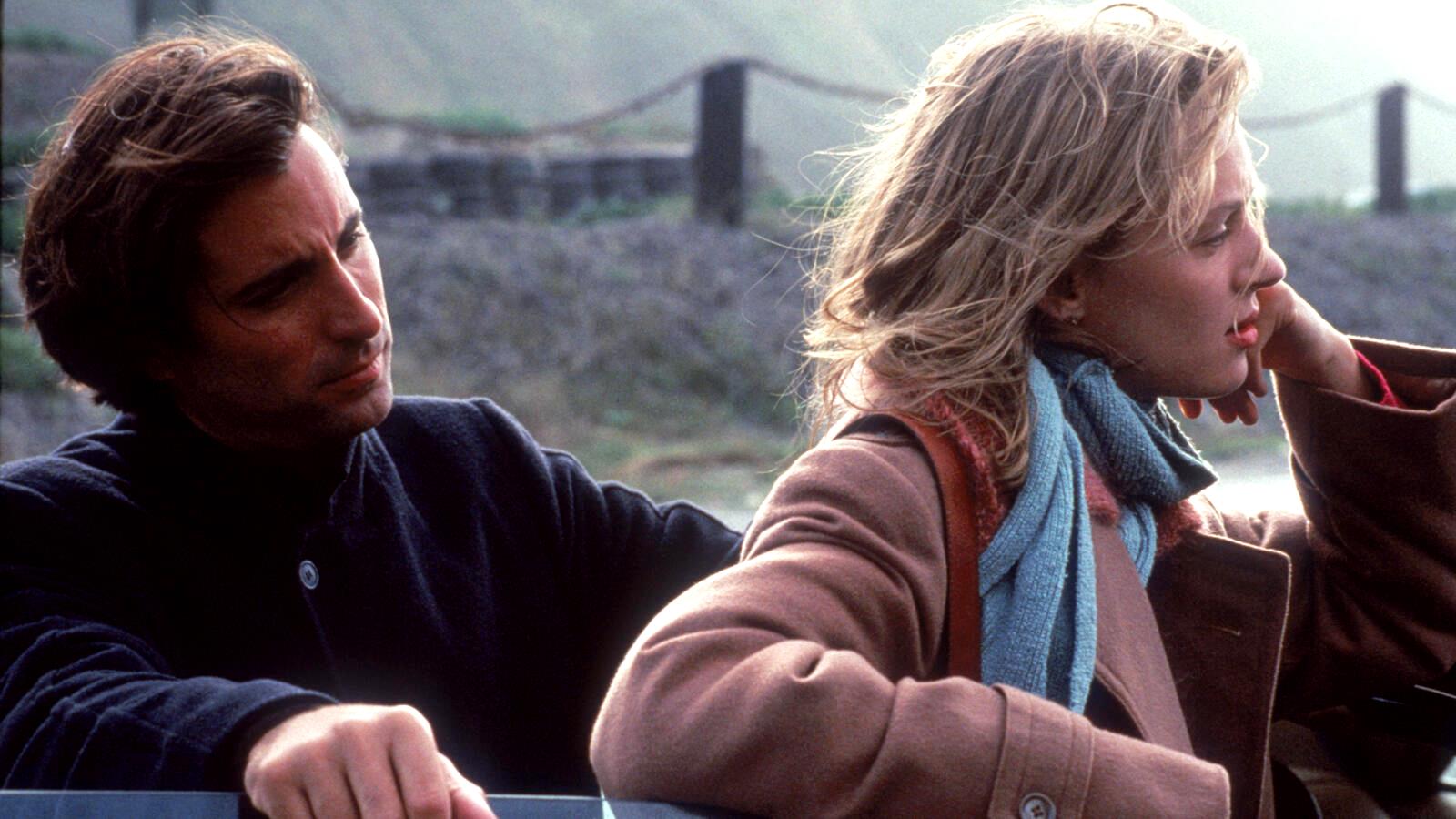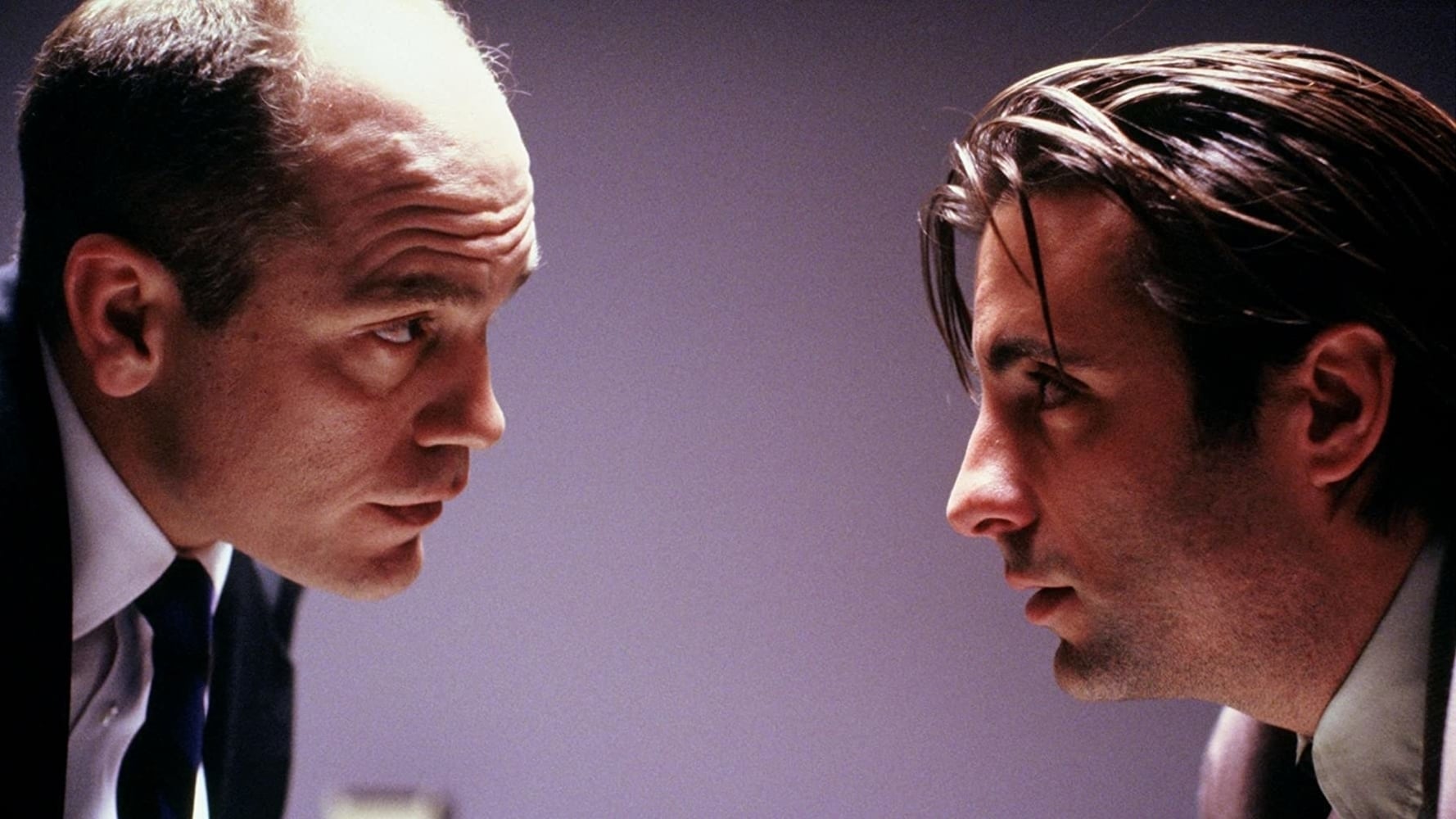 The performances vary – the two leads are weak. Andy Garcia has never given a performance that equalled his memorable one as the drug dealer in 8 Million Ways to Die (1986) – he is too smooth and handsome to make any distinction here. Thurman seems a little distantly composed in a role that with a more emotive playing could have become a great performance. The best performance comes from the aforementioned John Malkovich. Also good is the always reliable Lance Henriksen who gives a credible performance of rough-edged sympathy.
One fine aspect of the film is the photography – the film is all wintry exteriors (the only autumn exteriors symbolically come at the end when the troubles have passed) and shadowy duskily lit rooms. Despite its considerable inconsistencies in tone, Jennifer Eight nevertheless does work with modest effect.
British-born director Bruce Robinson started as an actor, wroe the screenplay for the award-winning The Killing Fields (1984) and made his directorial debut with the cult film Withnail and I (1987). He has also directed How to Get Ahead in Advertising (1989) about a boil that begins talking and takes over a man's life, and the Hunter S. Thompson adaptation The Rum Diary (2011). In genre material, Robinson also wrote the screenplay for the Neil Jordan clairvoyance thriller In Dreams (1999).
---
---