---
Crew
Director – Werner Herzog, Screenplay – Herbert Golder & Werner Herzog, Producer – Eric Bassett, Photography – Peter Zeitlinger, Music – Ernst Reijseger, Visual Effects – Cinemapixel, LLC (Supervisor – Christopher Francis Wood), Production Design – Danny Caldwell. Production Company – First Look Studios/Industrial Entertainment/Absurda/Paper Street Films.
Cast
Michael Shannon (Brad McCallam), Willem Dafoe (Detective Hank Havenhurst), Chloe Sevigny (Ingrid Gudmundson), Udo Kier (Lee Myers), Grace Zabriskie (Mrs McCallam), Michael Peña (Detective Vargas), Brad Dourif (Uncle Ted), Loretta Devine (Ms Roberts), Irma Hall (Mrs Roberts)
---
Plot
San Diego police detective Havenhurst rushes to a suburban crime scene where a woman has been stabbed with a sword in a neighbour's living room. The suspect emerges as being her son Brad McCallam. When the police go to talk to Brad, he announces that he has barricaded himself in his home with hostages. Brad's fiancee Ingrid Gudmundson and acting coach Lee Myers both arrive at the scene and explain what has happened. Brad returned from a meditation sojourn to Peru shaken up after the friends who accompanied him were killed on a rafting trip. During rehearsals as the lead in a play of "Orestes' in which the hero kills his mother with a sword, Brad became obsessed with matricide. His behaviour became increasingly erratic as he claimed to be receiving voices from God, directing him to act.
---
My Son, My Son, What Have Ye Done is a fascinating collaboration of talents. It is a film from Werner Herzog who has a long history as a unique independent voice going back to the 1970s with works made in his native West Germany such as The Enigma of Kaspar Hauser (1974), Heart of Glass (1976), Stroszek (1977) and Nosferatu the Vampyre (1979). In particular, what gained Herzog his reputation was Aguirre, the Wrath of God (1977) and Fitzcarraldo (1982), which were both made under arduous conditions in the Amazonian rainforest. Since 1995, Werner Herzog has relocated in the USA and his work has mostly consisted of documentaries such as Little Dieter Needs to Fly (1998), Wheel of Time (2003), The White Diamond (2004), Grizzly Man (2005), Encounters at the End of the World (2007), Cave of Forgotten Dreams (2010), Into the Abyss (2011), Queen of the Desert (2015), Into the Inferno (2016), Lo and Behold, Reveries of the Connected World (2016), Meeting Gorbachev (2018), occasional dramas with Invincible (2001), Rescue Dawn (2006), The Bad Lieutenant – Port of Call: New Orleans (2009) and Salt and Fire (2016), and strange combinations of the two such as The Wild Blue Yonder (2005).
My Son, My Son, What Have Ye Done also has as executive producer David Lynch, one of cinema's primo weird directors with a body of work that includes Eraserhead (1977), Blue Velvet (1986), Wild at Heart (1990), tv's Twin Peaks (1990-1), Lost Highway (1997) and Mulholland Dr. (2001). It is not sure the extent of Lynch's involvement beyond the banner of his Absurda production company, although the film does feature a number of regular Lynch collaborators including Grace Zabriskie, Willem Dafoe and Brad Dourif.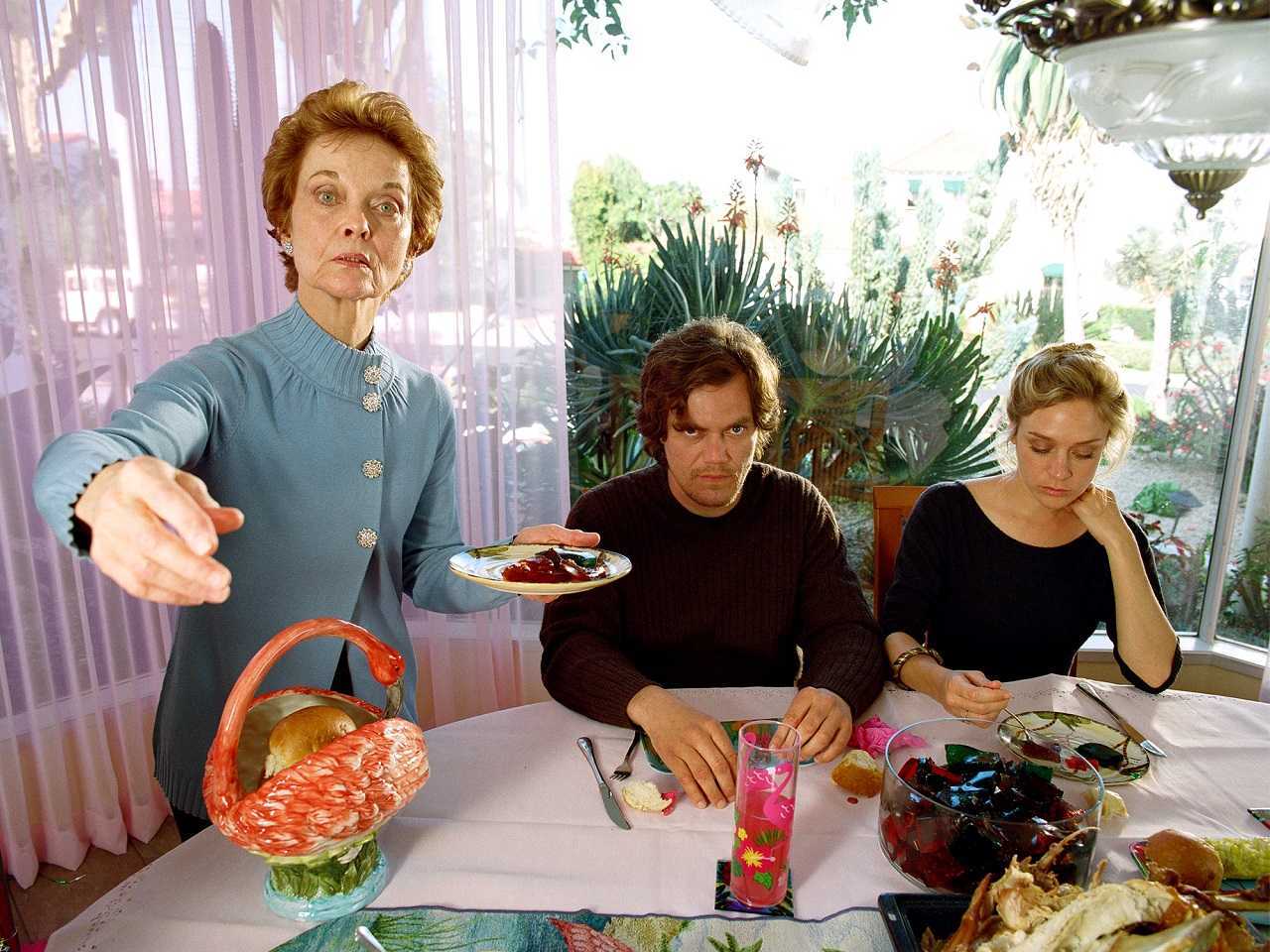 My Son, My Son, What Have Ye Done is based on the real-life story of Mark Yavorsky who killed his mother in San Diego in 1979 after over-identification with the character of Orestes while playing the role in a play. The screenplay was co-written by classics professor Herbert Golder who became intrigued by the incident because of the literary connection, tracked down Mark Yavorsky and spent a good deal of time going over what happened with him before selling the script to Werner Herzog.
My Son, My Son, What Have Ye Done is a strange little film. Werner Herzog was making strange films back in the 1970s – Even Dwarfs Started Small (1970), Heart of Glass – but here it feels very much like the David Lynch proximity has worn off on him. In a very Lynch-ian manner, Herzog focuses on banal ordinary scenes for longer than one is accustomed to or feels natural – there is a shot that stands for nearly an entire minute looking over Chloe Sevigny's shoulders at Grace Zabriskie standing in the doorway, waiting for her to give a reaction. In the midst of some scenes, people stand still in frozen tableaux as though they are posing for photographs. Dwarfs wander through scenes for no clear purpose. The film also has a decidedly offbeat score.
There are exceedingly Lynchian lines of dialogue like where Michael Shannon states: "Yeah, I have been crying a lot lately but the tears only come out of my left eye, never the right. How do you explain that?" There is a perfectly deadpan Lynchian-ism to the scene where Michael Shannon is walking through a hotel lobby, goes up to a man playing a piano, the man gets up and the piano still keeps playing as we realise that it is automated.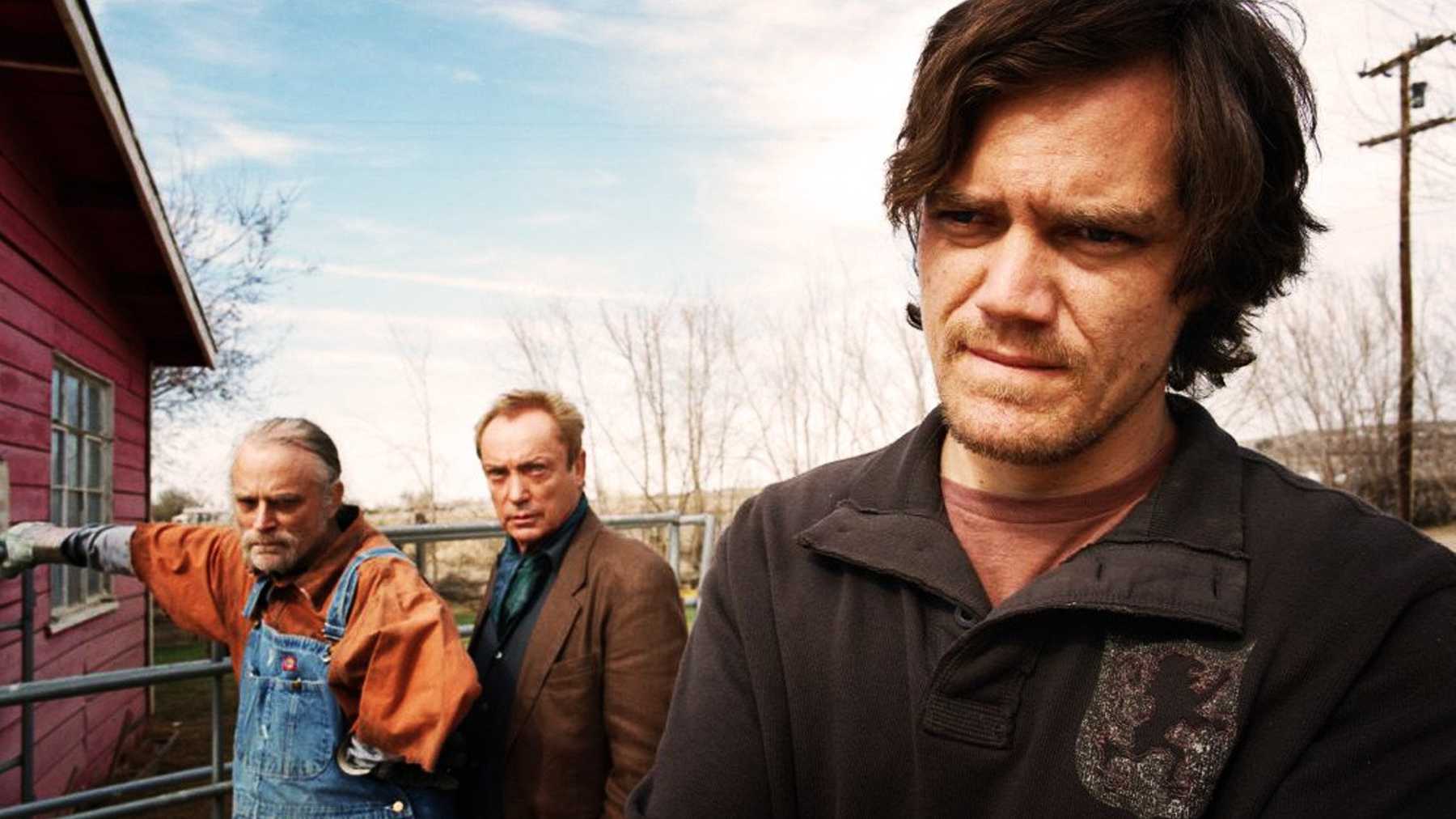 Werner Herzog has the greatest fun in the scene where he brings together two actors – Udo Kier and Brad Dourif – who between them have a history of whacko roles. This results in an exceedingly hilarious scene on an ostrich farm where one of the ostriches snatches Udo Kier's eyeglasses from his pocket and Brad Dourif has to wrestle the ostrich to get the glasses back from down its throat, before delivering hilarious monologues about all actors being gay and being worried about having to lock his sheep up because of a Greek farmer who moved in down the road. The lead performance comes from Michael Shannon in an even stranger and more bugged out turn than the acclaimed one he also gave as a mentally ill family man having visions in Take Shelter (2011).
In the end, My Son, My Son, What Have Ye Done produces a scratch of the head – it is not quite the psycho film that I thought it was in sitting down to watch, nor for that matter a study of mental illness; rather it seems a portrait of strange and inexplicable mental behaviour where Werner Herzog seems to like having people doing things in a strangely detached way but ultimately never offers any more insight than that.
---
---