---
Crew
Director – Freddie Francis, Screenplay – Milton Subotsky, Producers – Milton Subotsky & Max J. Rosenberg, Photography – Alan Hume, Music – Elizabeth Lutyens, Music Co-ordinator – Philip Martell, Jazz Music – Tubby Hayes, Songs – Kenny Lynch, Special Effects – Ted Samuels, Makeup – Roy Ashton, Art Direction – Bill Constable. Production Company – Amicus.
Cast
Peter Cushing (Dr Schreck). Werewolf:- Neil McCallum (Jim Dawson), Ursula Howells (Mrs Bidoff), Katy Wild (Valda), Peter Madden (Caleb). Creeping Vine:- Alan Freeman (Bill Rogers), Ann Bell (Ann Rogers), Bernard Lee (Hopkins), Sarah Nichols (Carol Rogers), Jeremy Kemp (Drake). Voodoo:- Roy Castle (Biff Bailey), Kenny Lynch (Sammy). Disembodied Hand:- Christopher Lee (Franklyn Marsh), Michael Gough (Eric Landor). Vampire:- Donald Sutherland (Bob Carroll), Jennifer Jayne (Nicole Carroll), Max Adrian (Dr Blake)
---
Plot
Five men in a carriage on a train journey are joined by the mysterious Dr Schreck. Schreck produces a set of tarot cards and offers to tell the fate that will befall each of them. Werewolf:- Realtor Jim Dawson is called back to renovate the estate his family used to own but finds a werewolf is prowling the grounds at night. Creeping Vine:- A man comes to believe that a vine growing on his property is capable of acting with sentience. As scientists come to observe, the vines close in around the house. Voodoo:- While on tour in the West Indies, jazz musician Biff Bailey eavesdrops on a voodoo ceremony. He is inspired to create a piece incorporating the rhythms of the dance, ignoring warnings of the dire consequences this will have. Disembodied Hand:- Critic Franklyn Marsh is scathing about the work of artist Eric Landor. Landor pulls a practical joke where he reveals that the art that Marsh has praised is painted by a monkey and taunts him at every turn afterwards. Enraged, Marsh runs Landor down in the street, crushing his hand. Aterwards however, the disembodied hand comes after Marsh. Vampire:- Bob returns home with his newlywed wife Nicole, only to find the town is being plagued by a vampire.
---
Amicus Productions, headed by Milton Subotsky and Max J. Rosenberg, was the most successful of several companies during the 1960s that sought to imitate the English horror boom started by Hammer. Subotsky and Rosenberg began with City of the Dead/Horror Hotel (1959) but did not hit their stride until Dr Terror's House of Horrors here. Subsequently, Amicus would make various psycho-thrillers modelled on Psycho (1960) and several science-fiction films but their trademark became the anthology film. They would go onto make other anthologies such as Torture Garden (1967), The House That Dripped Blood (1970), Asylum (1972), Tales from the Crypt (1972), The Vault of Horror (1973), From Beyond the Grave (1974). Following the break-up of Amicus, Milton Subotsky made one further horror anthology The Monster Club (1980) on his own.
Dr Terror's House of Horrors was also the third directorial film of Freddie Francis. Francis originally began work as a cinematographer, winning an Oscar for Sons and Lovers (1960). He then became one of the most prolific directors of English horror cinema, whose body of work only rivalled that of Terence Fisher. Francis's output has often been underrated. He lacks the florid richness and often heavy-handed symbolic interplay that made Fisher a cult name but his work was always finely atmospheric, marked by a distinctly posed framing of imagery.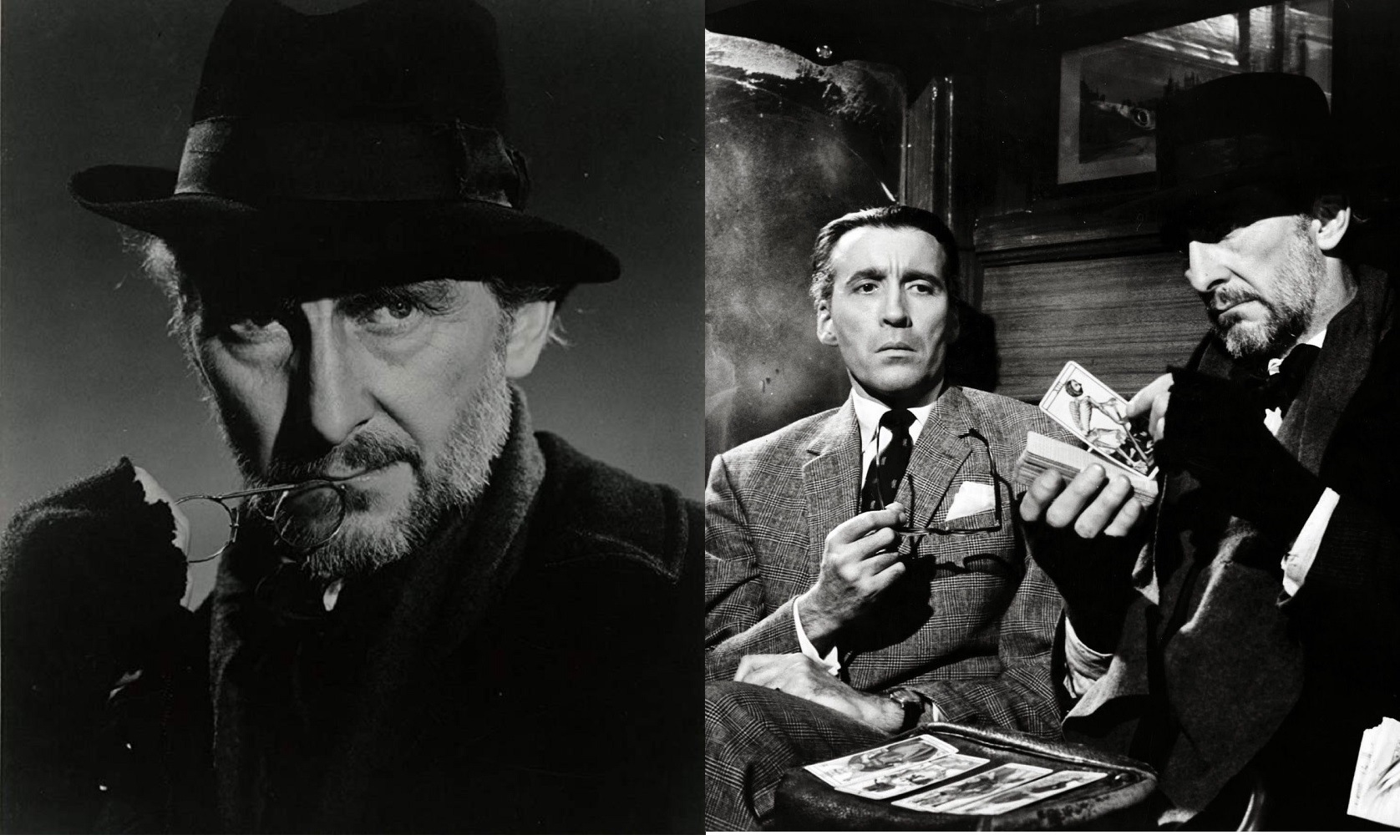 Although it was the first of Amicus's portmanteau films, Dr Terror's House of Horrors is also the slightest. Most of the stories are rehashes of B movie themes that had become well-worn through the poverty row films of the 1940s – vampires, werewolves, voodoo, the disembodied hand theme of The Beast with Five Fingers (1946) and one more modern one – the killer plant theme from Day of the Triffids (1962) (for which one of Freddie Francis's earliest uncredited directing jobs involved shooting additional footage). Later Amicus anthology films became much more sophisticated in terms of story and ideas.
Werewolf and Vampire are mediocre retreads of well worn themes where the only effect hangs on their twist endings. Likewise, the final deathdream twist to the film is corny. The Voodoo episode has the immensely irritating presence of tap dancer Roy Castle, who would go onto wreck Amicus's Dr Who and the Daleks (1965) the following year.
The slightness of the episodes does not allow Freddie Francis opportunity to develop much in the way of atmosphere. The one exception is Disembodied Hand where Francis creates some effective moments during the hand's pursuit of Christopher Lee. The acidic sparring between Lee and Michael Gough is also an added plus that makes this the one standout segment in an otherwise forgettable film.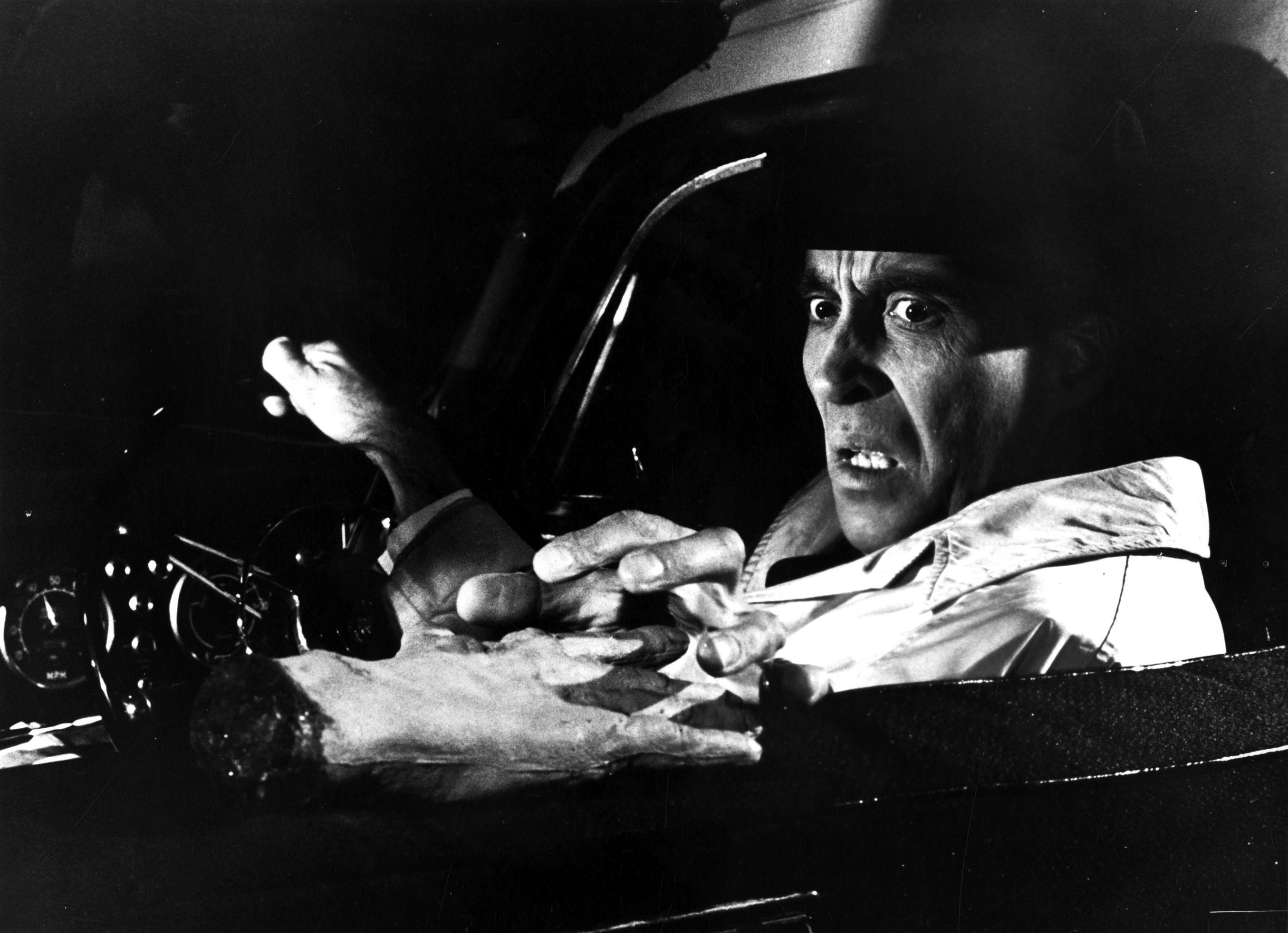 Dr Terror's House of Horrors is not related to the 1940s Dr Terror's House of Horrors (1943), an anthology filmed made up of scenes from various classic horror films. The reportedly extremely bad Dr Terror's Gallery of Horrors (1967) poses as a sequel but was not made by Amicus and, aside from being an anthology film and a similar title, is unrelated.
Freddie Francis's other genre films are:- Vengeance/The Brain (1962), Paranoiac (1963), The Evil of Frankenstein (1964), Nightmare (1964), Hysteria (1965), The Skull (1965), The Psychopath (1966), The Deadly Bees (1967), They Came from Beyond Space (1967), Torture Garden (1967), Dracula Has Risen from the Grave (1968), Mumsy, Nanny, Sonny & Girly (1969), Trog (1970), The Vampire Happening (1971), Tales from the Crypt (1972), Craze (1973), The Creeping Flesh (1973), Tales That Witness Madness (1973), Legend of the Werewolf (1974), Son of Dracula (1974), The Ghoul (1975), The Doctor and the Devils (1985) and Dark Tower (1987).
---
---