---
Crew
Director/Teleplay – Joe Ahearne, Producer – Nicole Cauverien, Photography – Nick Dance, Music – Dan Jones, Visual Effects – 422.tv, Production Design – Mark Leese. Production Company – Left Bank Pictures/BBC.
Cast
Morven Christie (Ellen Rooney), Vicky McClure (Paula Reece), Dougray Scott (David Warnock), Richard Rankin (Ian Rooney), Neve McIntosh (Kay Gillies), Navin Chowdhry (Kieran Reece), Siobhan Redmond (Beth), Sharon Young (Georgia), Sarah MacRae (Rianne), Gilly Gilchrist (Vernon), Kim Allan (Lucy)
---
Plot
Ellen Rooney is an architect for the successful Glasgow firm of Gillies Warnock. After discovering that she is pregnant, Ellen decides to take a leave of absence and sets about to find a replacement to take over and complete her library construction project. The perfect candidate would appear to be Paula Reece. However, as soon as Paula is hired, Ellen finds that she is attempting to cut her out of the loop and is consulting with the client and making decisions behind her back. None of the others seem to find anything wrong with Paula and Ellen's husband Ian even suggests that she might be imagining it. Ellen then receives a call from her boss's wife Kay asking her to meet her at the site, only for Kay to fall through the open skylight as soon as Ellen arrives. Ellen is certain that Paula pushed her and becomes obsessed with proving it. However, as Paula manipulates evidence against her, Ellen sees that Paula is not only attempting to steal her job but also her husband and child.
---
Joe Ahearne is a name that has registered on my 'To Watch' list ever since the excellent vampire hunters tv mini-series Ultraviolet (1998). Ahearne has consistently worked usually in a director/writer combination on tv movies and mini-series such as Trance (2000), which later became the basis of the Danny Boyle film Trance (2013), as a director on Doctor Who (2005– ) and directing-writing Perfect Parents (2006). He has regularly returning to genre material with the exorcism mini-series Apparitions (2008), the ghost story The Secret of Crickley Hall (2012) and the horror film B&B (2017). The Replacement was made by Ahearne as a mini-series for the BBC in three one-hour episodes.
The Replacement reminds of a host of psycho-thrillers that came out in the wake of Fatal Attraction (1987) in the late 1980s/early 1990s. Think of the likes of The Hand That Rocks the Cradle (1992) and Single White Female (1992) or even Basic Instinct (1992) in which assertive and/or coldly manipulative women enter and steal/overturn the lives of the protagonists. In particular I was reminded of films like The Temp (1993), Disclosure (1994) and in particular The Secretary (1995), which feature respectively Lara Flynn Boyle, Demi Moore and Sheila Kelley as women who enter the workplace and seduce, manipulate and kill their way to overthrow the lives of the usually male protagonists.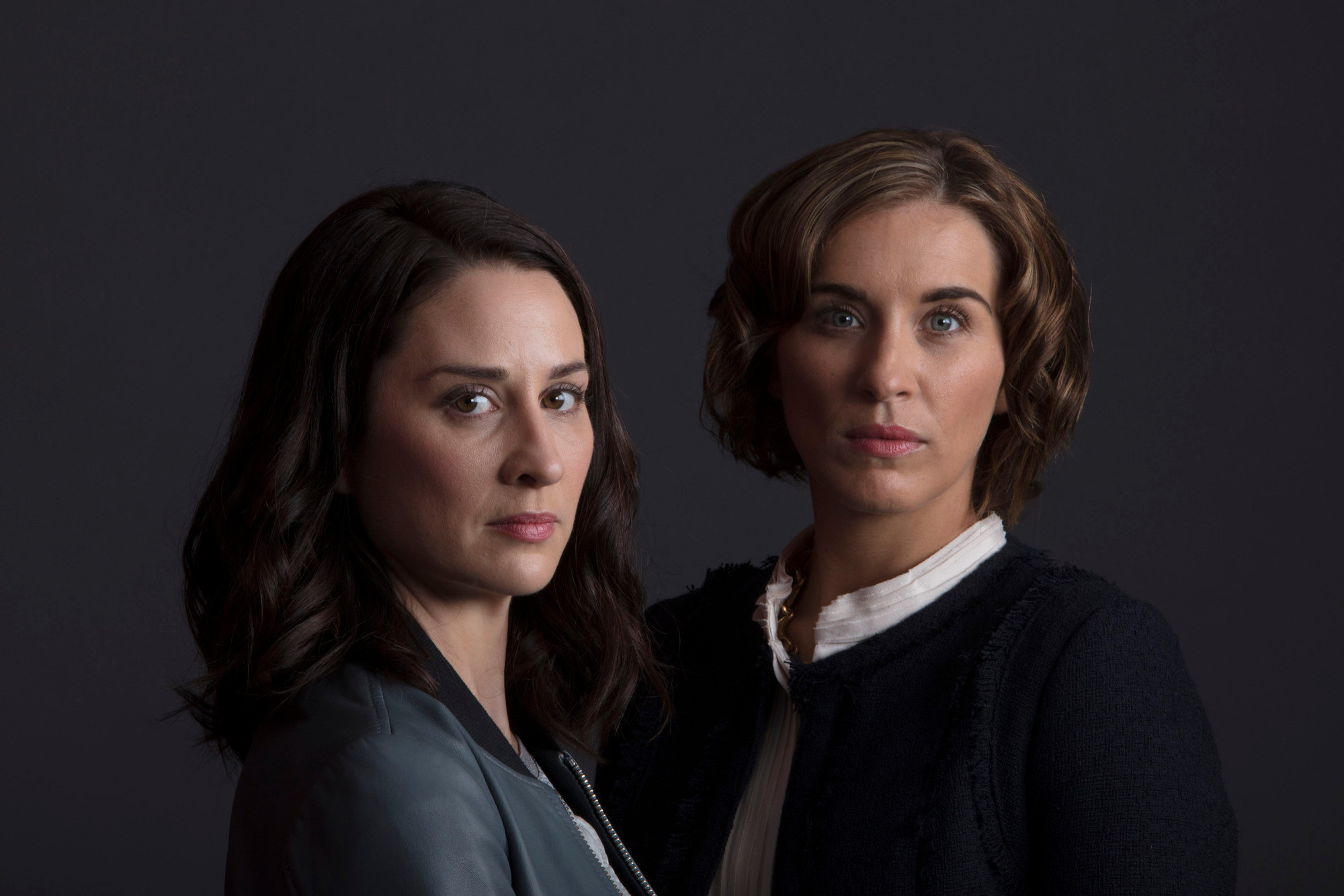 The Replacement is a thriller that has studied the 1980s/early 90s psycho-thriller closely. The plot could easily slot into being one of the numerous films of this era – the smiling, helpful and ultra-friendly new employee who proves perfect in the job before she starts getting a little too helpful; the scenes where the protagonist finds there is something ice cold behind the friendly smile; the elimination of those who discover the truth; the constant gaslighting by the intruder; the protagonist having her life turned upside down as the intruder repeatedly turns everything she tries to bring to light against her. About the only major difference would probably be that in a 1980s psycho-thriller Morven Christie would be a male and we would have a scene where Vicky McClure tries to seduce him and/or her husband (as we see her chastely trying to do here). The only other difference might be that only one person gets killed throughout here.
While being surprisingly traditional in its plotting elements and doing almost nothing to change or subvert them, The Replacement is well made. Joe Ahearne's script gets inside the psychology of the respective characters better than most. Ahearne is nicely attuned to nuance and the show plays out in cool subtleties. I loved the shot that pulled back to show that it was Vicky McClure who was actually replying to her own daughter's social media account.
The show has a fine central performance from Vicky McClure who I swear has been in every single tv show I have watched in the last twelve months – the This is England movies, Line of Duty (2012– ), Broadchurch (2013-7) and The Secret Agent (2016). McClure has a nice way with coolly suppressed emotions and is perfect in the part.
---
---