---
Crew
Director/Screenplay/Producer/Photography (b&w + colour)/Music/Visual Effects/Special Effects/Production Design – Jordan Graham. Production Company – Ten Ninety One/Yellow Veil Pictures/Mistik Jade Films.
Cast
Gabe Nicholson (Adam), Michael Daniel (Pete), June 'Nani' Peterson (Herself), Rachel Johnson (Evie), Aurora Lowe (Deborah)
---
Plot
Adam lives at a cabin in the woods, alone apart from occasional visits from his brother Pete. He pores through old tapes and screeds of automatic writing left by his grandmother that he finds in the cabin. These refer to an entity named Sator that she claimed would took her over. As Adam digs deeper, he begins to see strange supernatural creatures all around him.
---
Sator is a directorial debut from Jordan Graham. Graham spent seven years making the film, conducting almost every aspect of the production behind the camera himself, including building the cabin location from scratch in his backyard and creating the score with improvised musical instruments. Graham worked his day job as a wedding videographer and financed almost the entire film himself.
Sator arrives with an undeniable buzz from various other film festival screenings and horror sites. Sitting down to watch it is an undeniably fascinating experience, it is a film that avoids almost any easy labelling. Jordan Graham immediately signals he is shooting out all types of horror film convention. This is evident from the moment the film opens where it looks as though it has been shot in 4:3 aspect ratio on 16mm film and printed in an exquisite black-and-white – even the opening titles come handwritten. This expands outwards to full screen and colour photography later but throughout what we are watching alternates between black-and-white and colour, between 16mm, widescreen and vhs tape.
Another type of film might have conducted the same plot in a way that was much more driven by horror tropes. In such a film, the premise of a lone man in the woods as the cabin is invaded by spirit beings (?) would probably emerge as something like The Evil Dead (1981) and Gabe Nicolson would be recast as a shotgun-wielding mountain man fighting off the supernatural. The nearest comparison I can find to make is the Canadian film The Interior (2015), a frustratingly oblique film about a man alone in the woods where the things he sees could just as easily be in his head as they are real. Or perhaps something of the atmosphere that The Blair Witch Project (1999) conjured with a group of people lost in the woods as something unseen plays games with them. The film comes with a lack of easy explanations about what is going on, which adds to the intensely uncanny atmosphere created – it is never clear, for instance, whether the masked creatures are human cultists of some sort or supernatural creatures.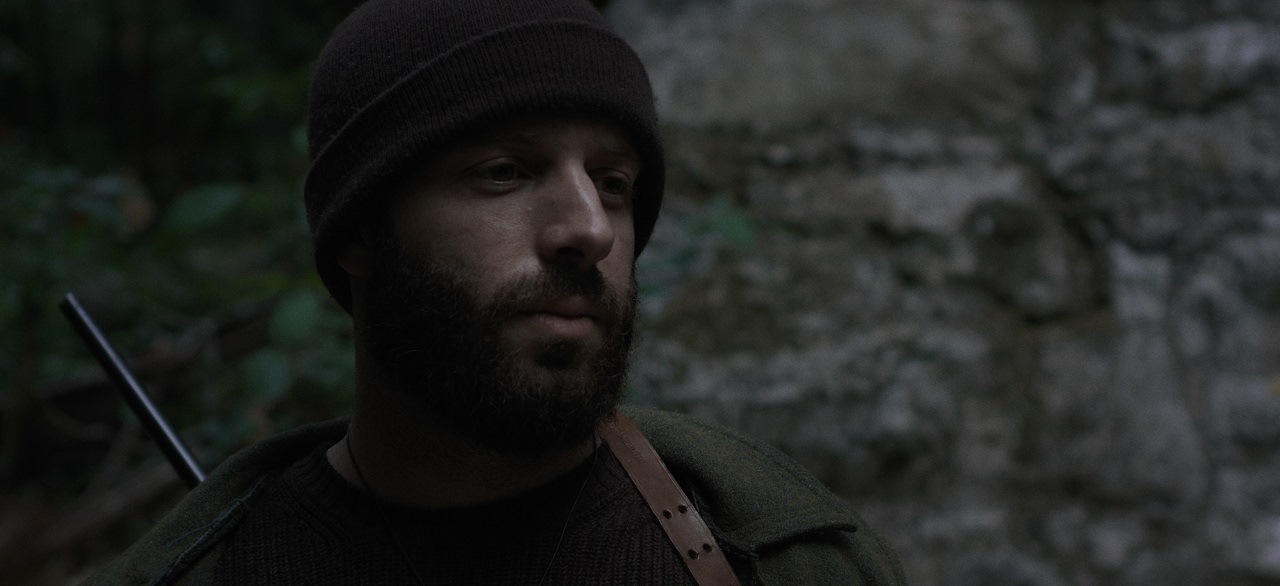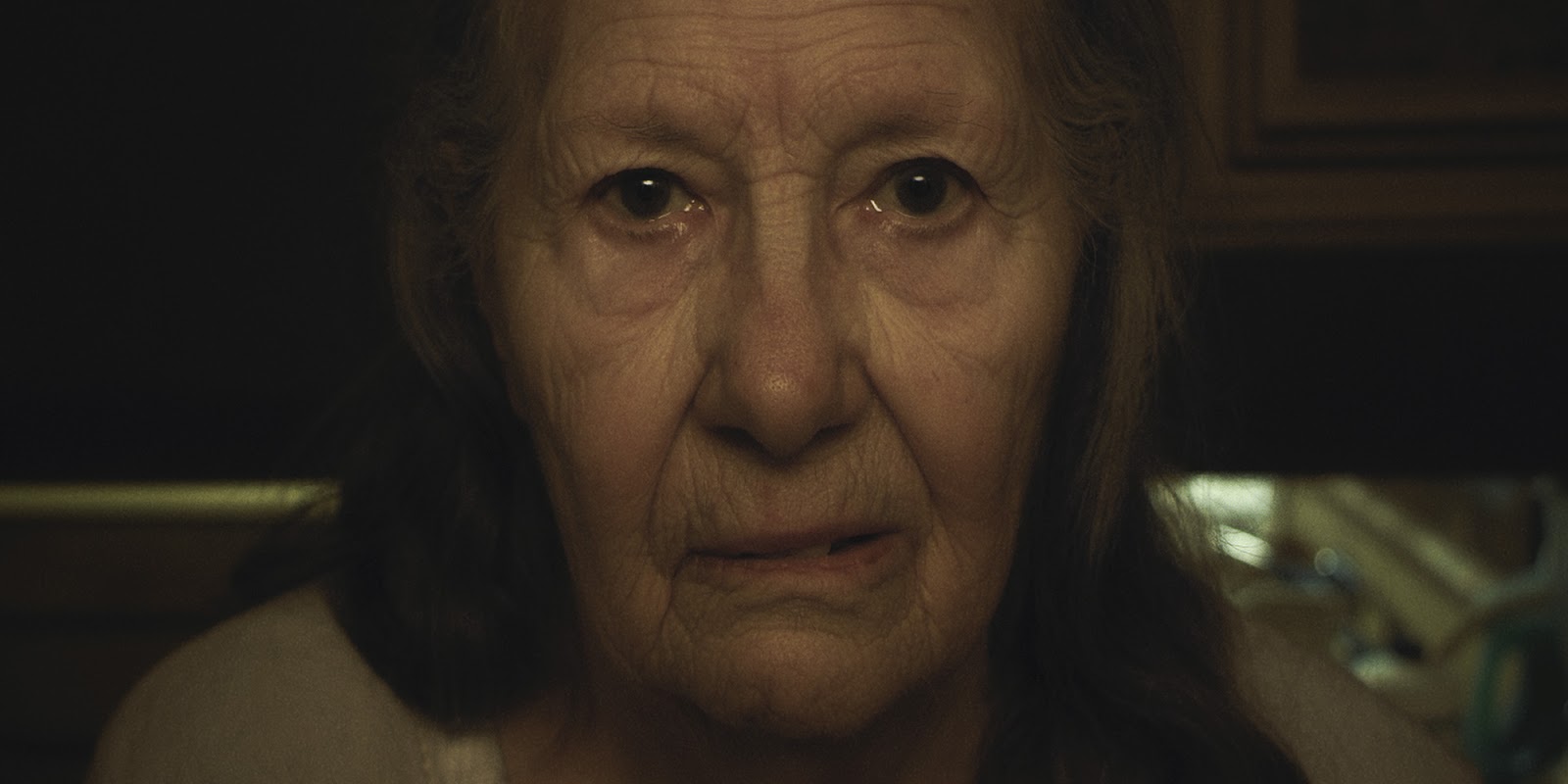 At the outset, Jordan Graham spends a lot of time just charting the mundane everyday life of Gabe Nicholson in the cabin, interspersed with scenes where his brother (Michael Daniel) and sister visit. These are also intermingled with what looks like old video footage of the grandmother talking about automatic writing and how the spirit of Sator takes her over. Jordan Graham's mother June Peterson plays herself in these scenes – these scenes were unrehearsed and consist of her talking about her actual experiences with the entity known as Sator who had been taking her over since 1968, while the pages of automatic writing we see are actually her own over the years. This leaves the film blurring a line between supernatural horror and the autobiographical cinema of something like Capturing the Friedmans (2003) that used real-life family video footage.
For a long time, Sator does not seem like it is about anything or even has much of a plot, it seems to be just various scenes charting the abovementioned mundane aspects of the characters' lives. There is the strikingly uncanny moment towards the start where we see a body levitated thirty feet up in the air in the midst of a forest clearing. The real jolt that comes after all this slow burn action comes around the 41 minute mark where Gabe Nicholson abruptly pulls a shotgun and wheels around to find a figure with an animal skull for a face standing in the room (it is not even clear if this is an actual person or an arrangement of animal bones), a scene that jolts you right out of your seat in its sudden unexpectedness amid all the inaction.
The film thereafter is filled with these kind of intense uncanny moments. There is a particularly eerie scene where Gabe Nicholson is in the cabin as a procession of four figures wearing the masks of animal skulls enter in a line and pass through the cabin. In another scene, the camera follows someone fleeing through the woods and we then see them abruptly snatched upwards. There is something unique and unusual here that marks Jordan Graham as a major new talent to watch.
(Nominee for Best Director (Jrdan Graham) at this site's Best of 2019 Awards).
---