USA. 1942.
Crew
Director – William Nigh, Screenplay – Clarence Upson Young, Photography (b&w) – Woody Bredell, Art Direction – Jack Otterson. Production Company – Universal.
Cast
Patric Knowles (Jerry Church), Anne Gwynne (Kit Logan), Mantan Moreland (Horatio Fitz Washington), Samuel S. Hinds (Dudley Crispin), Edmund MacDonald (Inspector Bill Hurd), Shemp Howard (Sergeant Sweeney), Lionel Atwill (Dr. Fish), Mona Barrie (Eileen Crispin), John Gallaudet (Ernie Paul)
---
Plot
New York City is plagued by the so-called Doctor Rx killings in which five people so far have been strangled and a note signed 'Rx' is found pinned to the body, each note being successively numbered. Private detective Jerry Church is hired to investigate by Dudley Crispin, who was lawyer to all the victims. Crispin discovers that his ex, mystery writer Kit Logan, has bugged his apartment. In between bickering and trying to solve the case, the two decide to get married.
---
The Strange Case of Doctor Rx was one of the mad scientist films of the 1940s, a genre that had been prolific since the release of Frankenstein (1931). By the middle of the decade, the mad scientist genre had wound its way down to the poverty row studios, which generated a healthy output of product between them up until around 1947.The Strange Case of Doctor Rx is less a mad scientist film that a wannabe mad scientist film. Or perhaps more to the point it is a regular murder mystery thriller with a case of identity disorder. Indeed, without a single scene (that feels oddly out of place) in which Patric Knowles is abducted and tied up by the hooded scientist who also keeps a gorilla in a cage and mutters something about transferring brains, there is nothing in the film that would give me any cause to be writing about it here. There is talk about how the film was made without a clearly defined script and much of it was improvised – you can certainly see this in many of the performances – and it feels like a case of one of the cooks in the broth trying to awkwardly steer a film that didn't belong there in the direction of the mad science genre.
Most of the film plays out as a murder mystery, a form that was as popular during the day as the mad scientist film was. Patric Knowles is written in as a highly improbable private detective character – earning so much that he gets a palatial apartment with his own manservant and of so high-profile that his not taking a case gets reported as the front page newspaper headline. He and a very perky Anne Gwynne are written in as a married couple in what is a clear attempt to copy the success of the popular The Thin Man (1934) and sequels, a detective/comedy series about a husband and wife who solve murders in between much witty banter.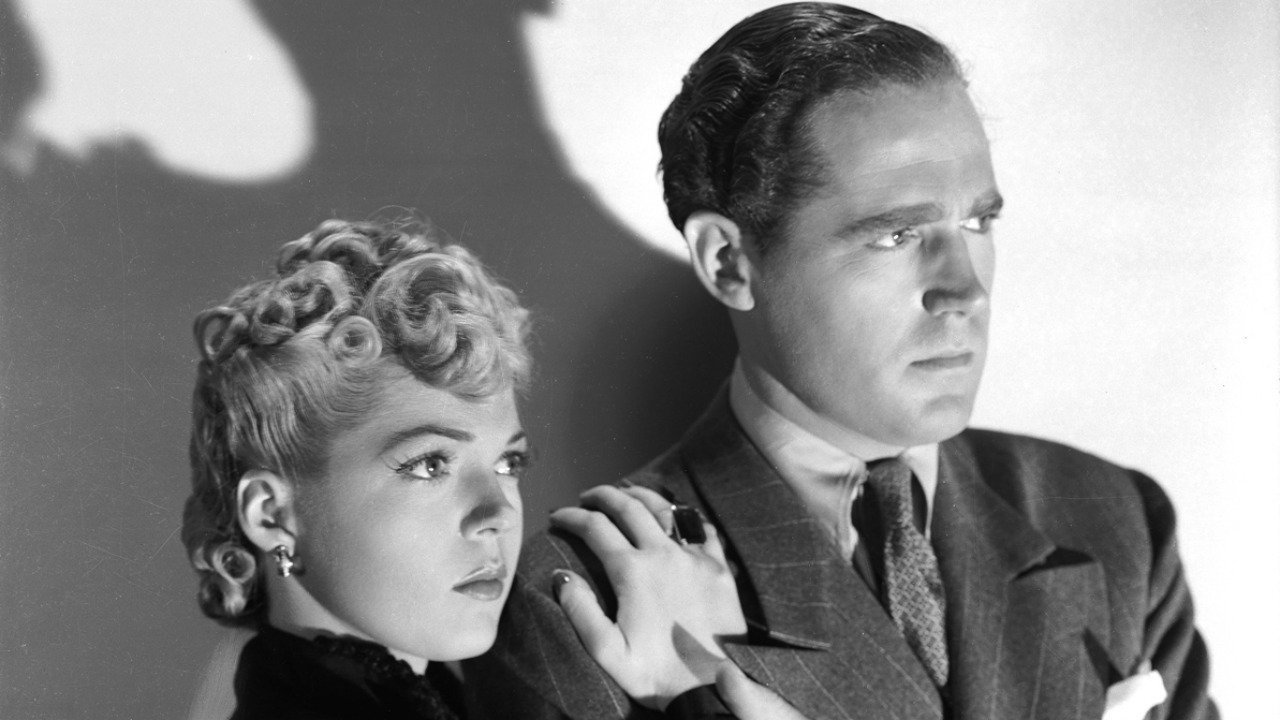 Much of the comedy in the show is provided by Mantan Moreland, an African-American actor who was popular in supporting parts during the era. Moreland is cast in the role of the Black man who is comically cowardly and not too bright – a racist nevertheless popular cliche of the era (you rarely saw African-American characters cast as anything else during the 1930s and 40s). That aside, Moreland does produce some of the best laughs with his droll deadpan delivery.
The other name that raises eyebrows is that of Shemp Howard – no less than one of the Howard Brothers, better known as the Three Stooges. (Shemp had been part of the original Stooges stage act and went his own way as a solo actor for several years after the first Stooges short films, before rejoining the group in 1947 after Curly was sidelined with a stroke). Howard has a drolly amusing role as a detective who is obsessed with alcohol. There is a priceless scene – seemingly wholly improvised – with him trying to persuade Mantan Moreland to give him some of Patric Knowles's alcohol, which ends in an impromptu game of craps in the kitchen and then a losing Howard threatening to bust Moreland for running an illegal gambling operation.
The film casts Lionel Atwill who came to fame as the wooden armed police inspector in Son of Frankenstein (1939) and went onto a number of other roles in Universal's Frankenstein series and other horror films throughout this decade. Atwill is outfitted with a pair of Coke bottle glasses that seem to act as a screaming red neon headline saying Guilty the moment he turns up to offer medical aid to the victim who dies moments later. (One of the surprises of the film – again evidence of the completely random script – is that Atwill doesn't turn out to be guilty and, as revealed by the final scene, is in fact a dupe aiding the police to expose the real suspect).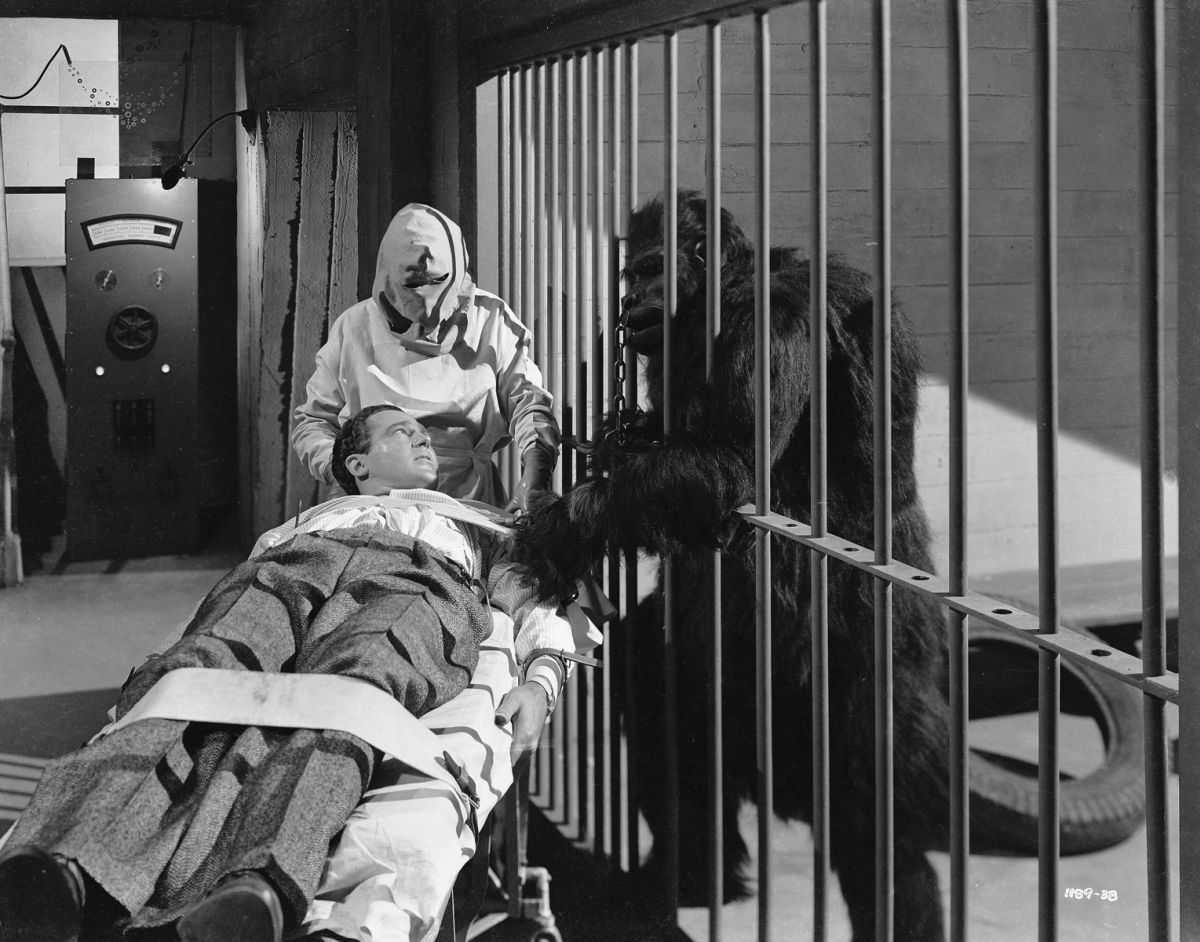 Much of the script doesn't make sense – ie. Patrick Knowles is hired to investigate the murders by [PLOT SPOILERS] the person who turns out to have been the killer all along. That also leaves the question of exactly why a lawyer is engaged in a series of mad science experiments – Lionel Atwill is at least a doctor and could be seen doing them by a stretch of the imagination – but this strains credibility. At other points, Anne Gwynne just decides to go off and conduct her own investigation after finding a note left in Patric Knowles' coat pocket. Not to mention that we are given no credible reason whatsoever why she decides to bug Knowles' apartment – upon his discovering her having done so, the natural reaction to this seems for them to go and get married overnight!
William Nigh was a B-movie director from the era, best known for the Mr Wong series of detective films. He made sporadic other ventures into genre material with one other mad scientist film The Ape (1940) starring Boris Karloff, as well as the Old Dark House comedy The Ghost and the Guest (1943) and the non-genre spy film Black Dragons (1942) with Bela Lugosi as a revenge-seeking Nazi plastic surgeon.
---
---