USA. 1984.
Crew
Director/Screenplay – Richard Tuggle, Producers – Clint Eastwood & Fritz Manes, Photography – Bruce Surtees, Music – Lennie Nichaus, Special Effects – Joe Unsinn, Production Design – Edward Carfagno. Production Company – Malpaso.
Cast
Clint Eastwood (Detective Wes Block), Genevieve Bujold (Beryl Thibodeau), Alison Eastwood (Amanda Block), Jennifer Beck (Penny Block), Dan Hedaya (Detective Molinari)
---
Plot
Detective Wes Block investigates a serial killer who is targeting prostitutes involved in bondage and S&M. As he investigates this world, Block becomes tempted by it and start to live out his own bondage fantasies with the prostitutes. The killer then starts taunting Block by killing the prostitutes he has been with.
---
Clint Eastwood is not what one might call an actor. On screen he just is. He represents a singular image – he is tight-lipped and monosyllabic, he works on a set of rigid black-and-white morals, he will do whatever he has to to pursue his own vision of right and wrong, exact justice and protect women and children. It is a persona that never varies from film to film and one that made Eastwood, at one point, the most bankable star in the world. Sometimes the film can be worked around Clint Eastwood's persona to affect comedy or a different type of thriller, but Eastwood remains stolid and unvarying throughout.
Nevertheless, sometimes Eastwood himself fascinatingly digs beneath that persona, as in Play Misty for Me (1971) and High Plains Drifter (1973). At least until Eastwood made Unforgiven (1992), Tightrope was the darkest examination of that persona Eastwood has ever engaged in. It has a fascinating plot about a cop (Eastwood) being tempted by the seedy underworld he has to delve into and the killer coming to taunt him about what he desires. For a star who banks on his singular persona and its venture into the world of BDSM, Tightrope was quite a daring vehicle for Eastwood at the time it was made.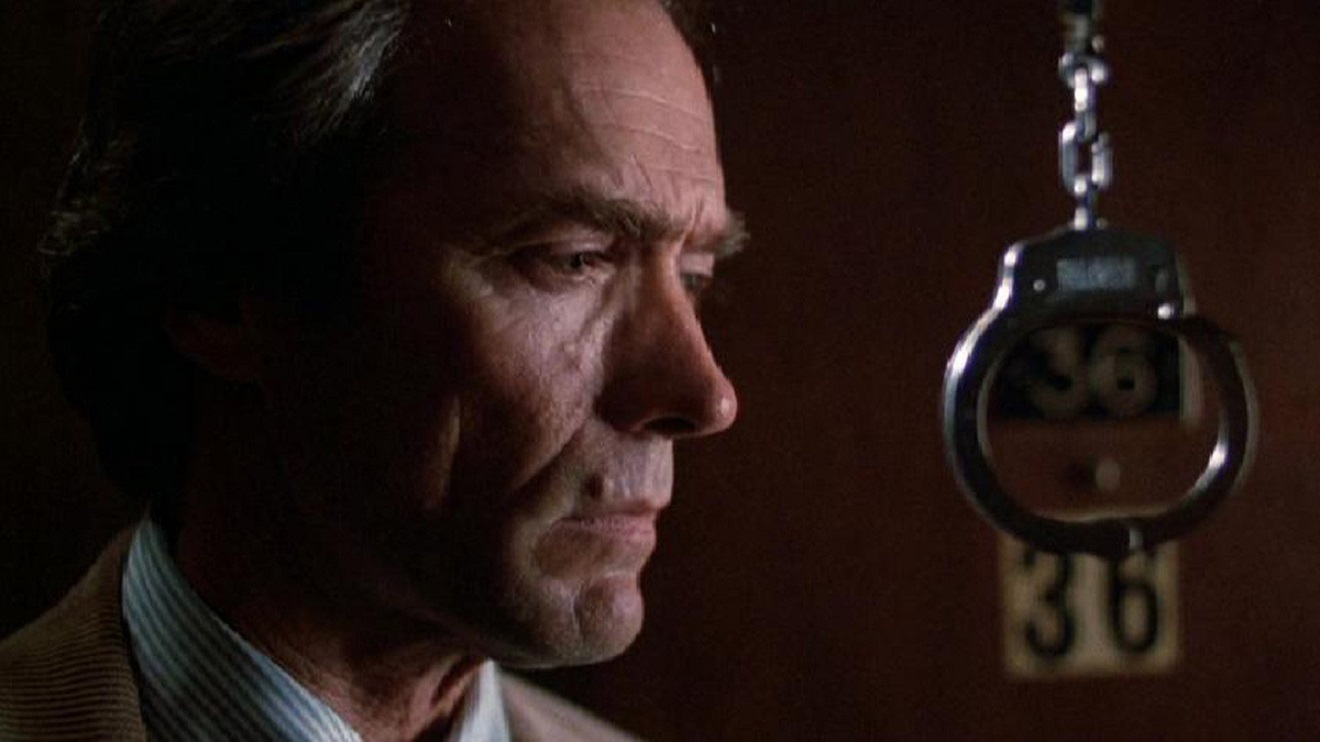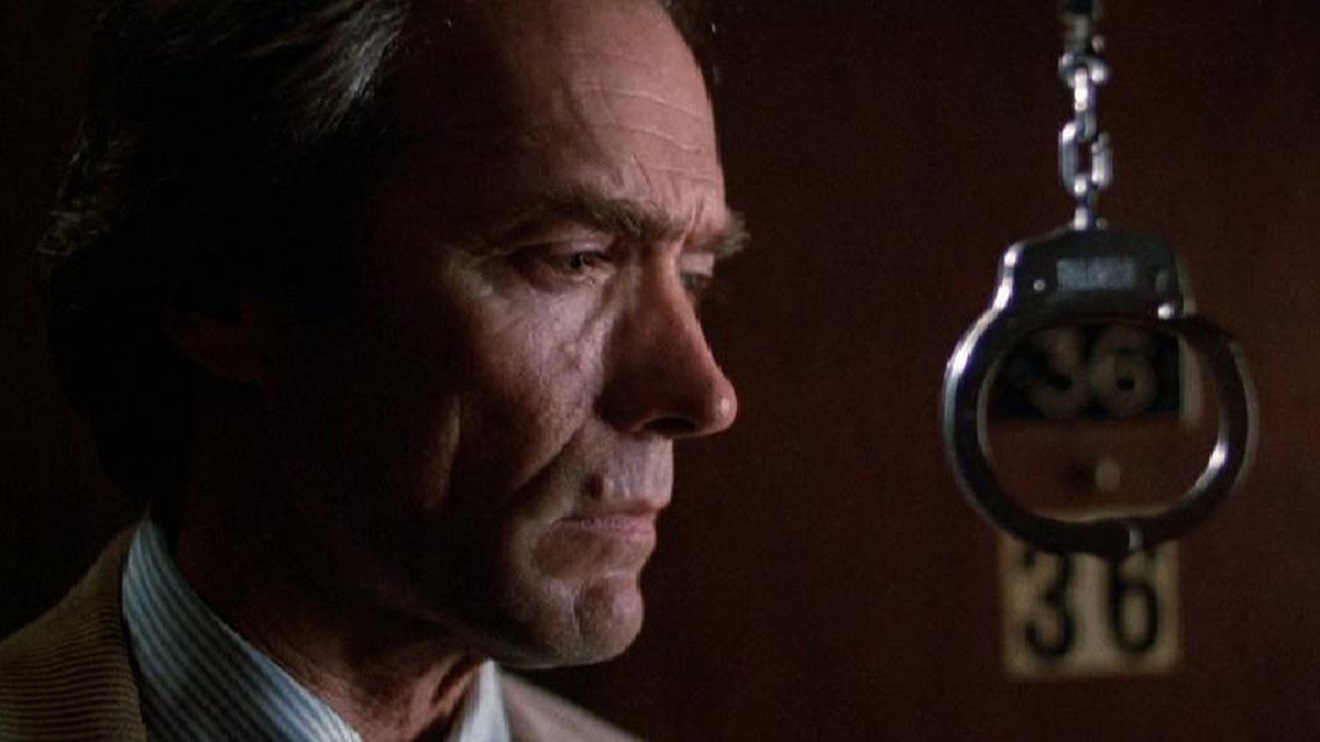 For all that, Tightrope disappoints. Just as much as it tries to re-examine Clint Eastwood's persona, the film seems equally to be hamstrung by that presence, which demands that the film be turned into a cop thriller. The bondage plot is forgotten about halfway in as the action element takes over. Although, this could just as equally be the plot's paperback psychology – Eastwood it appears handcuffs people up because he does not want them to get close to him; his becoming involved with Genevieve Bujold one supposes the film equates with his no longer wanting to handcuff women up.
The film could have been something dark and psychologically driven like Cop (1987) or delved into some of the dark places that a work like Blue Velvet (1986) does but it misses by a mile. If anything it has the tendency to sound risible – at one point during lunch with Genevieve Bujold, Eastwood comes out of the blue with what must surely be one of the all-time great pick-up lines: "I'm thinking about licking the sweat off your body," a line that sounds even funnier when it comes in Eastwood's characteristically granite delivery.
---
---