---
USA. 2002.
Crew
Director/Producer – Clint Eastwood, Screenplay – Brian Helgeland, Based on the Novel by Michael Connelly, Photography – Tom Stern, Music – Lennie Niehaus, Visual Effects – Industrial Light and Magic (Supervisor – Michael Owens), Special Effects Supervisor – Steven Riley, Production Design – Henry Bumstead. Production Company – Malpaso.
Cast
Clint Eastwood (Terry McCaleb), Wanda de Jesus (Graciella Rivers), Jeff Daniels (Jasper 'Buddy' Noone), Tina Lifford (Detective Jaye Winston), Anjelica Huston (Dr Bonnie Fox), Paul Rodriguez (Detective Ronaldo Arrango), Dylan Walsh (Detective John Waller), Mason Lucero (Raymond Torres), Rick Hoffman (James Lockridge), Igor Jijikine (Mikhail Bolotov)
---
Plot
FBI profiler Terry McCaleb is called to the scene of the latest victim of the serial killer known as The Code Killer and suddenly realizes that the killer is in the crowd gathered outside. The killer flees and McCaleb pursues but collapses from a heart attack. Subsequent to this, McCaleb retires. Two years later, McCaleb finally receives a heart transplant. Afterwards, he is approached by Mexican woman Graciella Rivers. She wants him to investigate the murder of her sister who was shot after witnessing a seemingly random convenience store robbery. McCaleb agrees to take up the case after Graciella informs him that the heart he was given came from Graciella's dead sister. As he investigates, McCaleb comes to realize that this and another ATM shooting were conducted by the same person and that the killings might not be random as the police believe. As he investigates further, McCaleb discovers that the killer has carefully chosen the victims with a purpose in mind and that behind these is his old nemesis The Code Killer.
---
Blood Work is a psycho-thriller from Clint Eastwood. Clint Eastwood of course came to fame in the 1960s on tv and then in Italian B Westerns, before he peaked as an A-list star in the 1970s. During this time, Eastwood also developed a secondary career as a director. In the 1990s and beyond Eastwood found widespread acclaim directorially with films like Unforgiven (1992), Mystic River (2003), Million Dollar Baby (2004), Flags of Our Fathers (2006), Letters from Iwo Jima (2006), Changeling (2008), Invictus (2009), J. Edgar (2011), American Sniper (2014) and other fine works such as A Perfect World (1993), The Bridges of Madison County (1995) and Midnight in the Garden of Good and Evil (1997).
Blood Work is a return to familiar territory upon Clint Eastwood's part. It sees him back making the sort of policier thriller that he came to fame in with the likes of the Dirty Harry series, The Gauntlet (1977) and Tightrope (1984). Many of the films that Eastwood has made in the 1990s and beyond, as he has passed through his sixties and into his seventies and eighties, have also begun to reflect increasing concerns about age – Unforgiven was about an ageing gunfighter returning to earn redemption, while Space Cowboys (2000) was a light-hearted romp about a group of aging NASA astronauts brought of mothballs for one last mission. Blood Work could almost be nicknamed Dirty Harry's Retirement.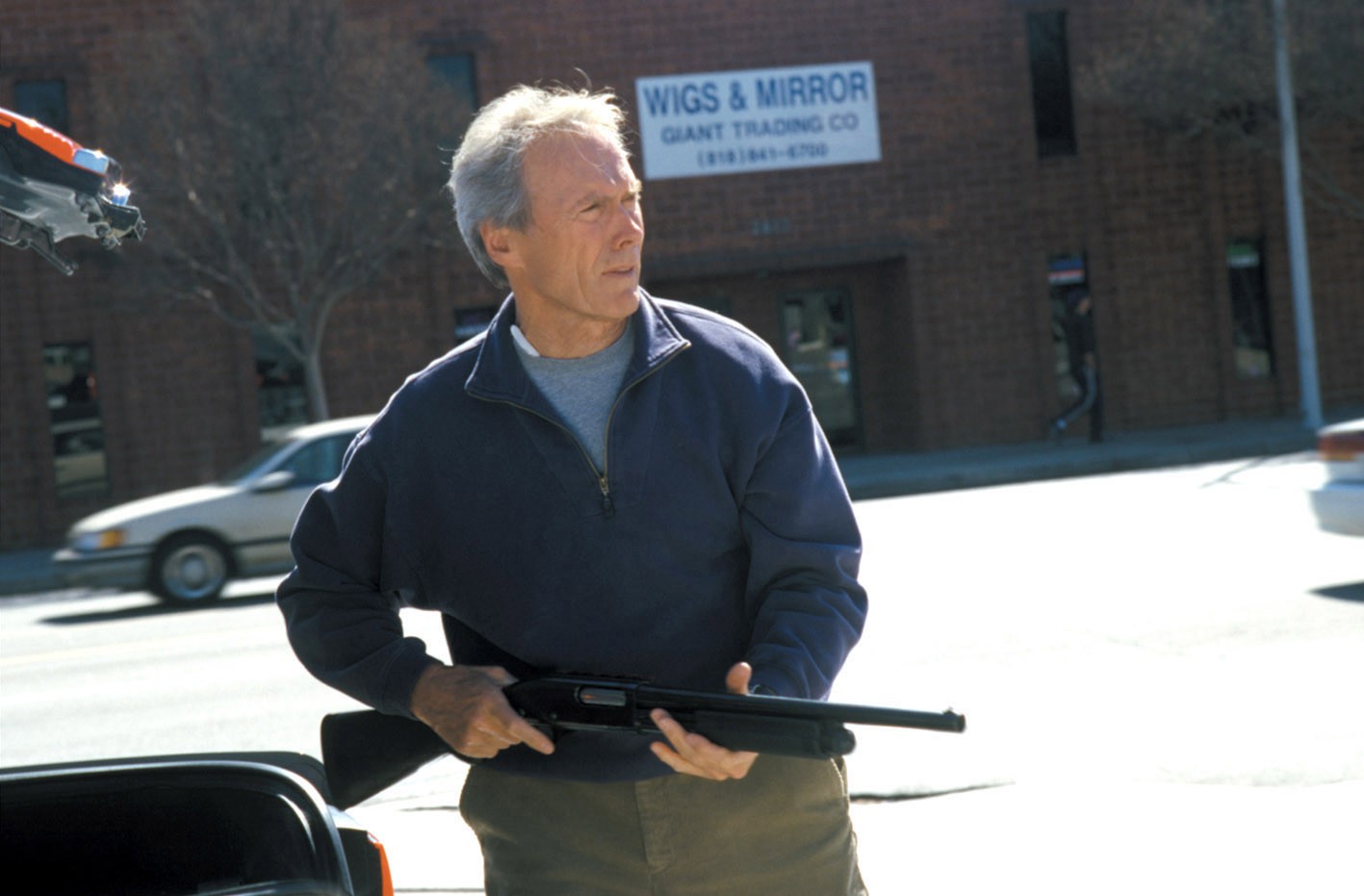 Alas, Blood Work is an uncommon slip from strength for the mature Clint Eastwood. Blood Work is entirely a routine film. There may be slightly more plot that was usually the case in the Dirty Harry films – in that Eastwood is adapting a novel – but the absurd, even rather tacky, improbability of the basic premise – Eastwood is an aging FBI profiler who suffers from a heart-attack, gets a heart transplant, is persuaded back out of retirement to solve a murder by the sister of his heart donor, finds that it is the killer who killed the victim in order to provide him with a heart so that they could continue their games – sinks Blood Work.
More importantly, Blood Work shows up Eastwood as being an old school director who is still making thrillers the way they were in the 1970s, whereas this type of film has been almost entirely supplanted by the serial killer thriller. The genre has evolved, both plotwise and visually, into a type of film that has left Eastwood way behind. He shoots with traditional clear-cut framing and classical textbook camera set-ups and there is none of the darkness or obsessiveness of the serial killer thriller to Blood Work.
What Blood Work needed to work was the gloomy subterranean style of a Se7en (1995) or one of its ilk. More to the point, Eastwood plays a FBI psychological profiler but Blood Work has none of the conceptual leaps or dazzling psychological detective games that became part of this genre since the success of The Silence of the Lambs (1991); rather Clint Eastwood is the same plodding tight-lipped tough guy detective that he was back when he was playing Dirty Harry.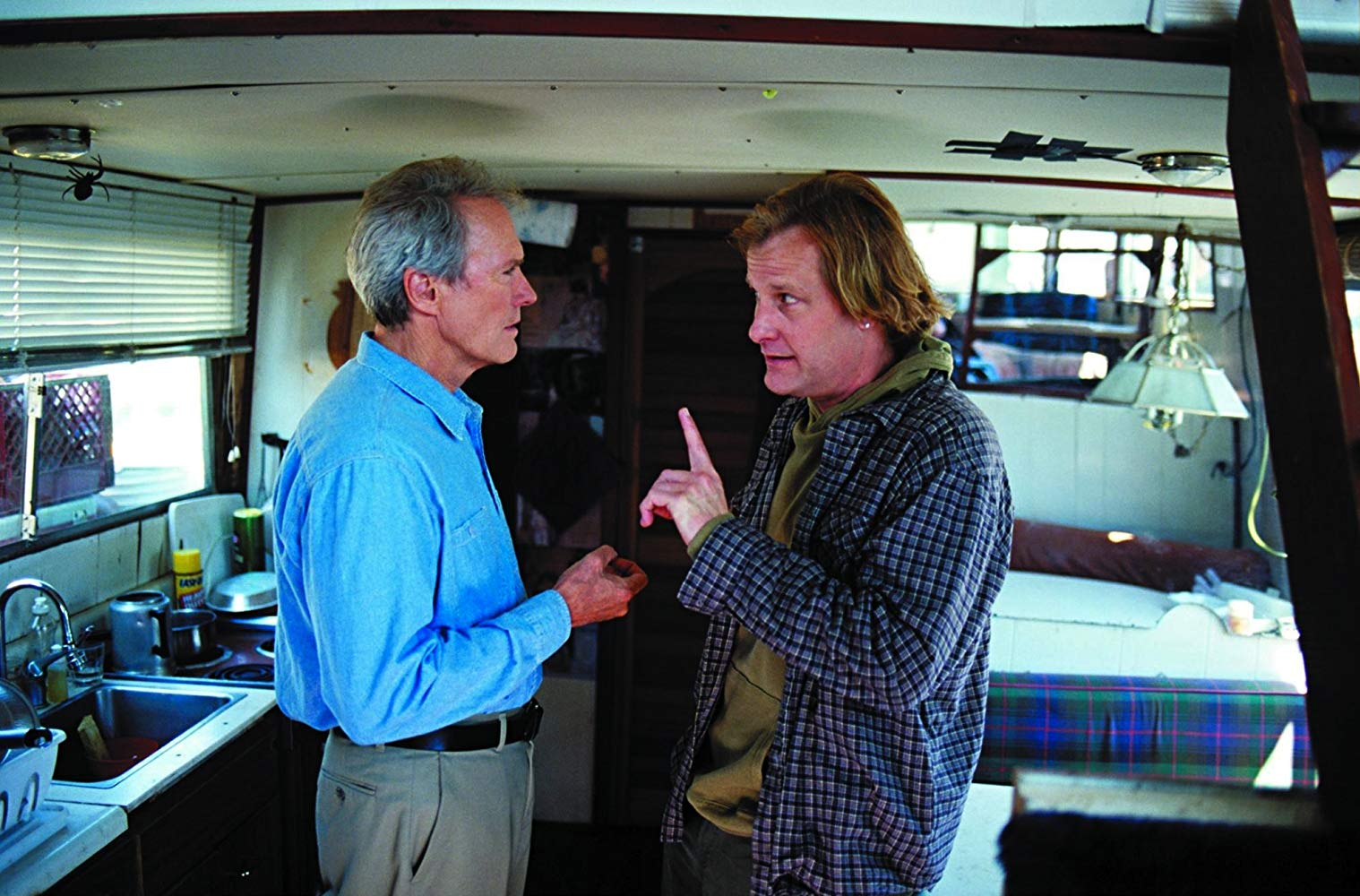 The revelation of the killer's identity is entirely predictable. Moreover, the actor playing the part gives an over-the-top and wholly unthreatening performance – in fact, one strains to think of another actor who could be so miscast in the role of a serial killer. As actor, Eastwood has never seemed weaker and creakier on screen than he is here. The Clint Eastwood of the 1990s also seems to have turned his back on the mindless violence he earlier indulged and now there is a gratuitously silly scene where he gets to lecture a kid who picks up his gun on responsible gun control.
Clint Eastwood's other films of genre interest are:– the stalker film Play Misty for Me (1971), the supernatural avenger Western High Plains Drifter (1973), the hi-tech fighter plane heist Firefox (1982), the oldsters in space film Space Cowboys (2000), Changeling (2008), a true-life story about a missing child, a police cover-up and a serial killer, and the afterlife character drama Hereafter (2010). In acting appearances, aside from all but the last aforementioned, Eastwood has appeared in Revenge of the Creature (1955), Tarantula (1955), the talking mule film Francis in the Navy (1955), the twisted Southern Gothic horror The Beguiled (1971), up against a serial killer in his most famous role Dirty Harry (1971), the S&M psycho-thriller Tightrope (1984) and the Dirty Harry film The Dead Pool (1988).
---
---