---
Crew
Director – Albert Pyun, Screenplay – David S. Goyer, Story – Charles Band, Producer – Cathy Gesualdo, Photography – George Mooradian, Music – Alan Howarth, Digital Imagery – DHD Postimage, Makeup Effects – Bill Sturgeon, Production Design – Don Day, Visual Concept Design – Jim Salvati. Production Company – Full Moon Entertainment.
Cast
Megan Ward (Alex Manning), Peter Billingsley (Nick), John DeLancie (Frank Difford), Norbert Weisser (Albert), Seth Green (Stilts), Bryan Dattilo (Greg Hodgdon), A.J. Langer (Laurie), Sharon Farrell (Alex's Mom), Humberto Ortiz (Boy), Jonathan Fuller (Voice of Arcade)
---
Plot
Alex Manning and several of her friends attend a demonstration of the new virtual reality game Arcade. However, Alex cannot find her boyfriend Greg after he tries the game. Afterwards, they are given home versions of the game but Alex becomes scared when hers speaks to her by name and taunts her that it has Greg inside it. The next day almost all of her friends who attended the demonstration fail to turn up to school. Learning that the game has been created using human brain cells and is artificially intelligent, Alex realises that she must enter the simulation and win her way through the game to save her friends.
---
Arcade comes from Albert Pyun, the prolific director of a host of B-budget genre films (see below), and Full Moon Productions, producers of the Trancers and Puppetmaster films. With Arcade, Albert Pyun and Full Moon have attempted to produce their own low-budget version of the popular virtual reality hit The Lawnmower Man (1992).
Unfortunately, neither Albert Pyun nor anybody at Full Moon seem to have realised that the success of The Lawnmower Man was solely due to its amazing, groundbreaking vistas of computer animation. With the budget that Arcade is operating on, the only computer animation it can afford is a series of cheap, flat visuals that operate down even lower than the level of the average arcade game. (Certainly, were what is depicted here an arcade game, it would be a decidedly inferior one). The film's visuals have been produced with such corner-cutting regard that the same pieces of animation are used several times over.
The film plays into the cliches of this limited Virtual Reality genre – the game is naturally sentient; it is also evil; it talks in snarling deep-voiced taunts; and, for ill-explained reason, it wants souls. The script is confused – for one, the game has no Level 4. And then there is the ending – we are told that Level 7 is a street scene but there is no Level 7 or any street scene. The film ends confusingly with Arcade incarnated in the child's body following Megan Ward home. Is this supposed to be the street scene or what?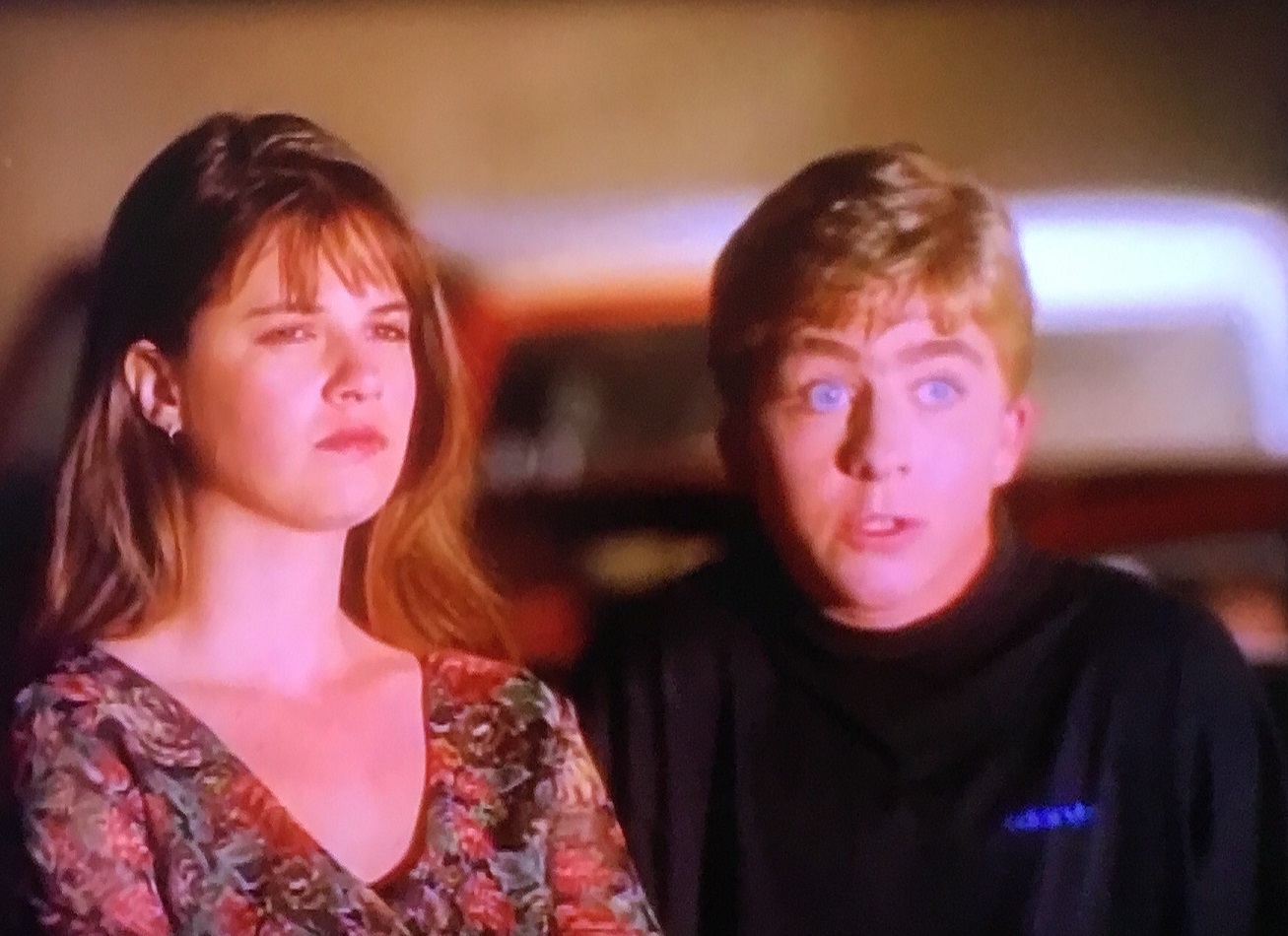 Towards the end, Albert Pyun gets into annoying reality flips – the scenes with Megan Ward passing through a Virtual Reality illusion/dream of her mother shooting herself are very silly. This is the sort of rubbish that the A Nightmare on Elm Street sequels have bequeathed the genre and to suggest that such could be a Virtual Reality simulation is ludicrous. There are some minor plus points to the film, one of these being Megan Ward, a promising Full Moon discovery, who plays with both strength and vulnerability.
Albert Pyun's other genre films are:– The Sword and the Sorceror (1982), Radioactive Dreams (1986), Vicious Lips/Pleasure Planet (1987), Alien from L.A. (1988), the uncredited Journey to the Center of the Earth (1988), Cyborg (1989), Deceit (1989), Captain America (1990), Dollman (1990), Brain Smasher: A Love Story (1993), Knights (1993), Nemesis (1993), Hong Kong 1997 (1994), Heatseeker (1995), Nemesis 2: Nebula (1995), Nemesis 3: Timelapse (1995), Adrenalin: Fear the Rush (1996), Nemesis 4: Death Angel (1996), Omega Doom (1996), Postmortem (1997), Ticker (2001), Infection (2005), Cool Air (2006), Bulletface (2007), Left for Dead (2007), Tales of an Ancient Empire (2010), The Interrogation of Cheryl Cooper (2014) and Interstellar Civil War (2017).
Arcade was also one of the first screenplays from future A-list genre screenwriter/director David S. Goyer, known for works like Blade (1998) and sequels, Dark City (1998), Christopher Nolan's Dark Knight trilogy and Man of Steel (2013).
---
---