---
Crew
Director – Michael Polish, Screenplay – Mark Polish & Michael Polish, Producers – Len Amato, Mark Polish, Michael Polish & Paula Weinstein, Photography – M. David Mullen, Music – Stuart Matthewman, Visual Effects Supervisor – Jason Piccioni, Visual Effects – Cafe FX, Pacific Title and Art Design, Warner Bros. Animation, Special Effects Supervisor – Geoff Martin, Production Design – Clark Hunter. Production Company – Warner Brothers/Spring Creek Pictures.
Cast
Billy Bob Thornton (Charles Framer), Virginia Madsen (Audrey 'Audie' Farmer), Max Thieriot (Shepard Farmer), Bruce Dern (Hal), J.K. Simmons (Jacobson), [uncredited] Bruce Willis (Colonel Masterson), Tim Blake Nelson (Kevin Munchak), Jon Gries (FBI Agent Kilbourne), Mark Polish (FBI Agent Mathis), Rick Overton (Arnold Millard), Jasper Polish (Stanley Farmer), Logan Polish (Sunshine Farmer), Sal Lopez (Pepe Garcia), Julie White (Beth Goode), Kiersten Warren (Phyllis), Richard Edson (Chopper Miller), Marshall Bell (Judge Miller)
---
Plot
Charles Farmer is a cattle farmer in the small town of Story, Texas. Farmer was an astronaut in the NASA space program but had to drop out because of the death of his father. It has been his single-minded dream to go into space and to this end he has built his own rocket in the barn on his ranch. Everyone believes he is a hopeless dreamer but Farmer persists with his vision. He then receives notice from the bank that he has overdrawn and they will foreclose within thirty days. Farmer instead announces that this date will be his launch deadline and withdraws his three children from school and puts everything he has into readying the launch. However, his attempt to buy high-grade rocket fuel draws the attention of the FBI. This serves to turn Farmer into a media sensation the world over. It becomes clear that NASA are not going to give permission for the launch, not liking the idea of private citizenry having the capacity for space travel. Despite everything stacked against him, Farmer determines to launch his rocket.
---
The twin Polish Brothers are two of the most underrated directors in America today. While attention goes to the more high-profile brother directing teams like the Coen Brothers, the Weitz Brothers and the Farrelly Brothers, the Polish Brothers have made a quiet, unassuming and impressive oeuvre from out of the American Midwest. The Polish's first appeared on screen as the twin security guards turned into Cenobites in Hellraiser: Bloodline (1996) but their creative debut was with Twin Falls, Idaho (1999) with Michael directing, both co-writing, co-producing and both playing the parts of Siamese twins.
Subsequently, with Michael directing, both writing and producing, and Mark often making an acting appearance, the two went onto make Jackpot (2001) about an aspiring Country-and-Western singer; Northfork (2003), a surreal film where angels appear to step in as a town is being evacuated; Manure (2009), a comedy about manure salesmen; and the subsequent Stay Cool (2009) about an author who returns to his high school; the relationship drama For Lovers Only (2011); the Jack Kerouac film Big Sur (2013); the horror film Amnesiac (2014); 90 Minutes in Heaven (2015) based on a man's true-life claim of seeing the afterlife; Hot Bot (2016), a comedy about teen boys who discover a sex android; and the Western Terror on the Prairie (2022). (Mark's collaborative input has tapered off from the latter half of the 00s).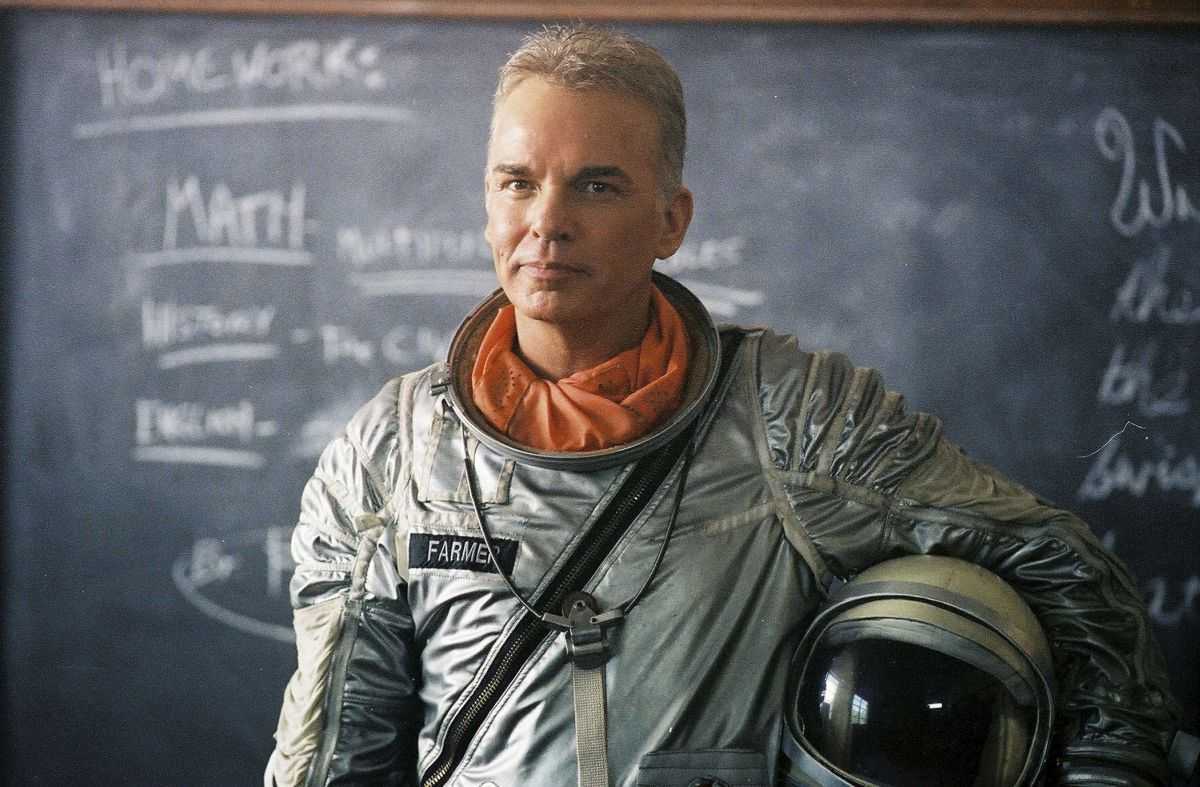 There is quite a degree of similarity between The Astronaut Farmer and the largely unknown The Mercury Project/Rocket's Red Glare (2000) about a teenager and his former astronaut grandfather who decide to recondition and launch an old Mercury rocket on their farm. Both films feature former astronauts trying to recapture the glory of the space mission and the dream of being in space; both are set in rural America and feature the building of rockets in barns; while both also feature NASA stepping in to stop someone encroaching on their domain. The difference is that The Mercury Project is a children's film, whereas The Astronaut Farmer is an adult film. Both though are films about individuals who dream of going into space by their own effort.
The frequent theme throughout the Polish Brothers' films is of ordinary people in the American Midwest living with the burden of almost impossible dreams. These find their greatest strength in The Astronaut Farmer. It is a beautiful tribute to having the confidence in almost impossible dreams against overwhelming odds. Against this, the Polish's array almost everybody – the FBI, pompous NASA officials, the bank, the local authorities – and set them baying at Billy Bob Thornton's door. It becomes a considerable emotional triumph when the rocket finally does launch despite everything seemingly set against Billy Bob doing so.
The Polish's play straight to the American heartland but Michael's direction is ordinary and unassuming, his strengths are plain – he never makes the maudlin appeals to Norman Rockwell Americana that someone like Frank Capra does. He has a nice eye for illustrating the film with meagre but highly evocative simplicity – like Billy Bob Thornton and Virginia Madsen line dancing at a county fair, the kids riding on a rocket fairground ride in the field, the Easter Egg hunt around the capsule.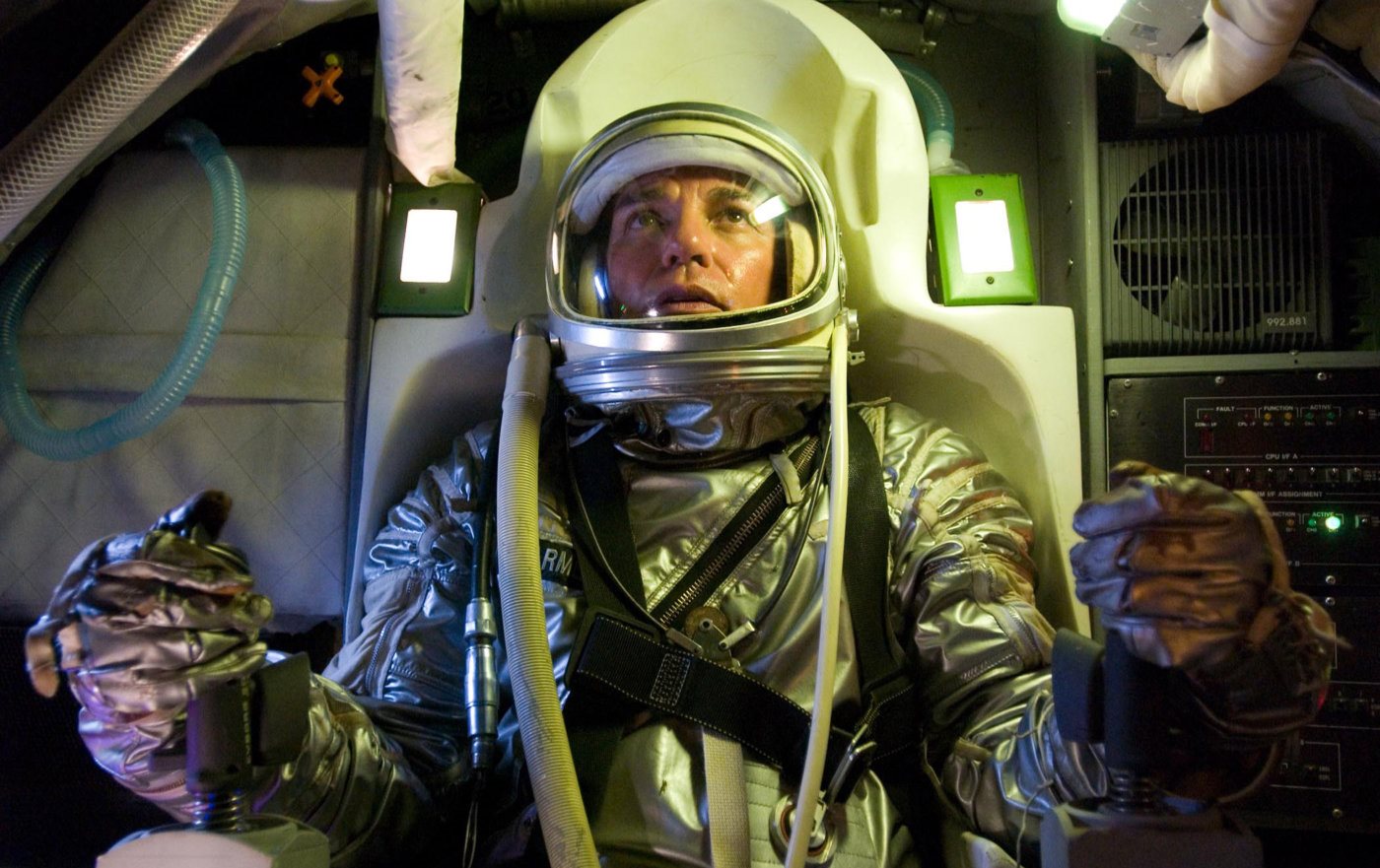 The film opens with the bizarre image of Billy Bob Thornton in his spacesuit riding a horse across his farm, tending his cattle, then returning home to sit down to a perfectly normal breakfast of pancakes. The surreal play of American Midwest and the thoroughly incongruous image of a man in a spacesuit in the midst of the scene is striking (even if it is one that the Polish's never particularly explain, like why Billy Bob Thornton sees fit to tend his cattle in a spacesuit). If nothing else, it gives a glorious literalisation to the film's title.
The Polish's get near faultless casting with Billy Bob Thornton in the title role. Billy Bob is an actor who is perfectly suited when it comes to portraying flinty, wry humour and straight arrow, clear-speaking wisdom. The role is simply that of the dreamer unafraid to follow his dream and shrugging off all derision and Billy Bob Thornton plays it with an admirable simplicity.
(Nominee for Best Original Screenplay at this site's Best of 2006 Awards).
---
---