---
Crew
Director – Andrew Marton, Screenplay – Art Arthur & Arnie Kogan, Story – Leonard Kaufman, Producer – Stanley Colbert, Photography – Howard Winner, Music – Samuel Motlovsky. Production Company – Ivan Tors Productions.
Cast
Soupy Sales (Melvin Byrd), Tab Hunter (Lieutenant Porter), Arthur O'Connell (Professor Wald), Beverly Adams (Claudine Wald), Edward Andrews (General Smithburn), Doris Dowling (Congresswoman Clanger)
---
Plot
Melvin Byrd works as a janitor at the rocket propulsion laboratory. He is accidentally negatively ionised in a solar radiation device. This leaves him able to defy gravity and a magnet to the opposite sex. Floating out to sea, he is pursued by a gaggle of scientists, military, irresistibly attracted women and foreign spies, who each want him for their own purpose.
---
The title Birds Do It gives you the impression that it might be one of the Alfie (1965) copycats of the 1960s or one of the softcore British Confessions films of the 1970s – but this effort is in fact a witless American affair. The most painful type of comedy of all is failed slapstick at which this is a wet blanket to end all wet blankets.
Soupy Sales was a stand-up comic of minor popularity in the early 1960s as a result of the tv variety show The Soupy Sales Show (1959-62) and spun his brief popularity out into two film appearances. Sales' inanities make the activities of Abbott and Costello and Jerry Lewis, his clear source of inspiration, look a model of adulthood. The entire last half of the film consists of Sales doing gymnastics in mid-air over the ocean in a series of not very good effects while everybody tries to reel him in. To his credit, Sales has stated his dislike for the film. Copies of it seem very difficult to find either in video or dvd release.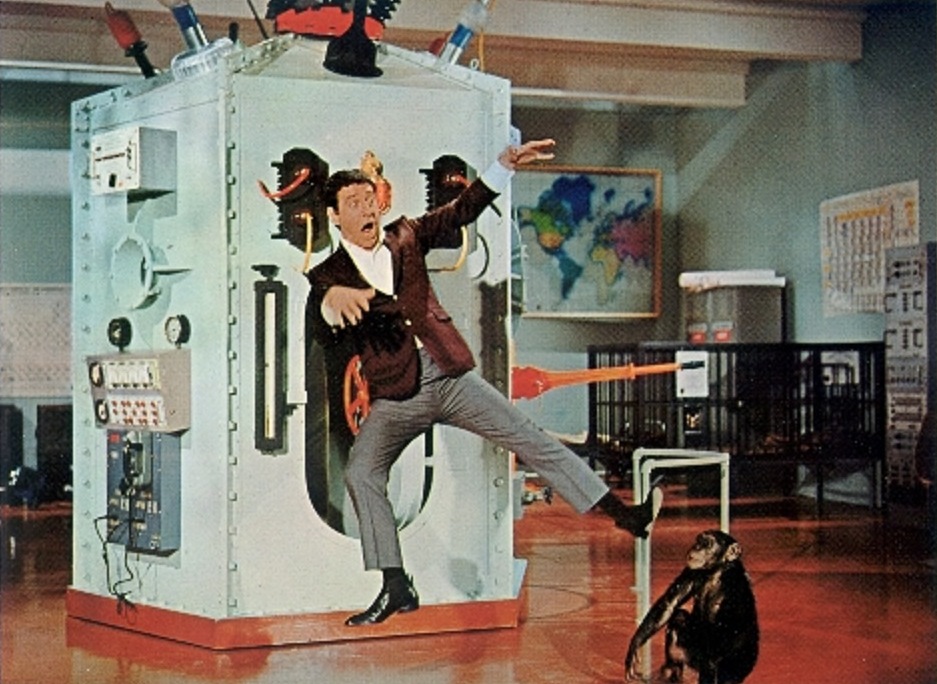 Director Andrew Marton was an emigre from Hungary who had worked as a director there since the silent era. In Hollywood, he gained fame as a second-unit director on films such as Ben Hur (1959) and Cleopatra (1963). He made a number of English-language films, mostly in the adventure category, the most well-known of which was King Solomon's Mines (1950). In the 1960s, Marton began working on various Ivan Tors tv shows and directed several Tors-produced films, including two other science-fiction entries with Crack in the World (1965) and Around the World Under the Sea (1966).
---
---