---
Crew
Director – Graham Baker, Screenplay – Bart Davis & Don Carlos Dunaway, Producer – Tim Zinneman, Photography – Thomas Del Ruth, Music – Paul Chihara, Special Effects – Greg Curtis & Tom Fisher, Production Design – Jack T. Collis. Production Company – ABC Motion Pictures.
Cast
Meg Tilly (Jennifer Russell), Tim Matheson (Stuart), Hume Cronyn (Dr Joseph Carr), Amy Stryker (Margo), John Karlen (Bob Russell), Bill Paxton (Eddie Russell), Claude Earl Jones (Sheriff)
---
Plot
Jennifer Russell receives a phone-call from her mother who calls Jennifer a bitch and then shoots herself. Jennifer and her boyfriend Stuart return to her Midwest hometown of Sutcliffe to be by her mother's side as she recovers. There they discover the townspeople have been infected by a toxic waste leak that is breaking down the inhibitions on impulses they would normally control and causing eruptions of bizarre, violent behaviour everywhere.
---
Impulse is strongly reminiscent of George Romero's The Crazies (1973), which also dealt with the infection of a small town by a biospill that caused mass insanity. Where the intensely paranoid The Crazies was a product of the 1970s, echoing Romero's recurrent vision of the coming end of society as we know it, Impulse seems more a product of the 1980s – about the familiar and recognizable, the almost iconic symbol of small-town certainty, being ripped asunder from the inside. Where Impulse works is in its establishment of a vision of perfectly ordinary small town Americana and its slow, subtle undermining.
The film starts low key – in the opening minutes, the earthquake that precipitates events comes banally underplayed and with a total lack of Hollywood effects extravagance – represented by animals fleeing in preternatural fear, a drain rattling, a storefront window cracking (but not shattering) and things falling over in a grocery store – before everything returns to normalcy.
Amid this, the eruptions of madness come unsettlingly out of the blue – the man who urinates against a car tire and then zips up and departs with a greeting of "morning" as though nothing had happened; a man who breaks his fingers because Meg Tilly will not dance with him; the woman who rams into Tim Matheson's car because he took her parking space; Meg Tilly's attempt to rescue a group of children, which instead has them attempting to burn her alive in the garage; the sheriff who starts shooting at a kid with a semi-automatic rifle.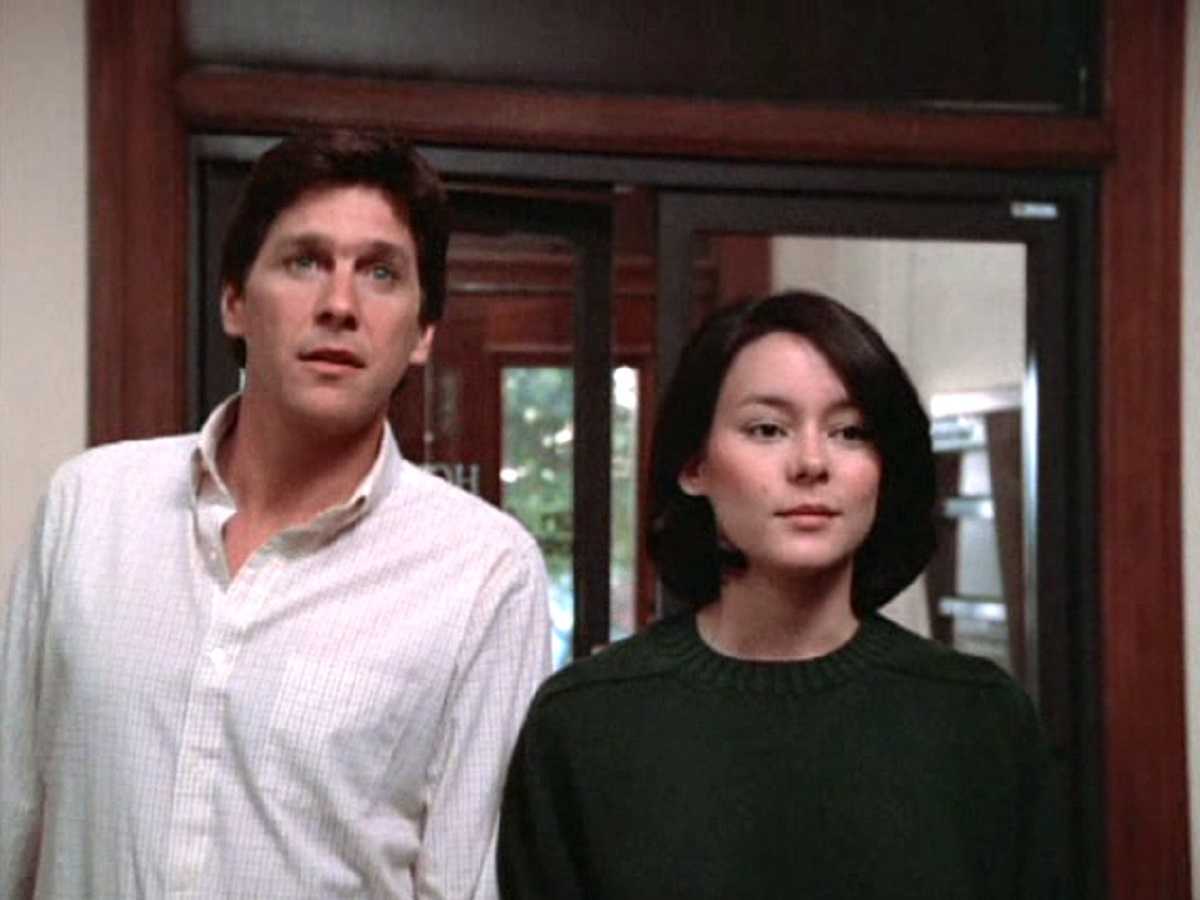 The result is three-quarters of a good film. The film's sense of quietude does a fine job in establishing the dull, ordinary tempo of smalltown life. However, where the film should have built to the apocalyptic, the ending only grinds to a halt. The script tries to throw in government cover-up conspiracy at the last moment but it remains too vaguely developed a subplot and fails to come off, as opposed to The Crazies which played the cover-up paranoia with grim regard.
Among the cast, there is reliable support from John Karlen and particularly Hume Cronyn. However, Meg Tilly seems miscast. The story needs an ordinary girl next door type – alas, the spookily intense Tilly, who seems permanently stoned with her black pool eyes, is not that type of actress.
Impulse was directed by British director Graham Baker who had previously made the third Omen film The Final Conflict (1981). Baker subsequently went onto direct the genre films Alien Nation (1988) and Beowulf (1999).
---
Trailer here
Film online in several parts beginning here:-
---