aka Encounter at Raven's Gate
---
Australia. 1988.
Crew
Director – Rolf de Heer, Screenplay/Producers – Rolf de Heer & Marc Rosenberg, From an Original Screenplay by James Michael Vernon, Photography – Richard Michalak, Music – Roman Kronen & Graham Tardif, Special Effects – Jon Armstrong, Production Design – Judi Russell. Production Company – Hemdale/International Film Management.
Cast
Steven Vidler (Eddie Cleary), Celine Griffin (Rachel Cleary), Ritchie Singer (Richard Cleary), Vince Gil (Felix Skinner), Max Cullen (Sergeant Taylor), Saturday Rosenberg (Annie), Terry Camilleri (Dr Hemmings)
---
Plot
A town in the Australian Outback is being plagued by appearances of strange lights, inexplicable power failures and rains of dead birds. Ex-con Eddie Cleary, working as a hand on his brother's farm, determines to find out what happened at Raven's Gate farm, which has driven all who go there insane.
---
Australians seem to have a peculiar obsession with all the wide-open space of their landscape. The Outback seems like some giant Rorschach blot upon which they write vast, mystical and inexplicable things. Its size daunts and requires contemplation of the numinous – look at films like Walkabout (1970), The Picnic at Hanging Rock (1975), The Last Wave (1977) and In the Winter Dark (1999), even the Crocodile Dundee movies (which are after all about the innate wisdom of bushcraft).
Incident at Raven's Gate plays like a combination of The Picnic at Hanging Rock and Stalker (1979), although is considerably less involving in its mystery than either of these. All the building atmosphere is slow-moving and ultimately uneventful. Not to mention baffling and inexplicable – well agreed, Incident at Raven's Gate is meant to be a film about Mysteriously Unexplained Events, and the story does sound interesting in synopsis – but in practice what is going on remains frustratingly obscure. The ending in particular is completely incomprehensible.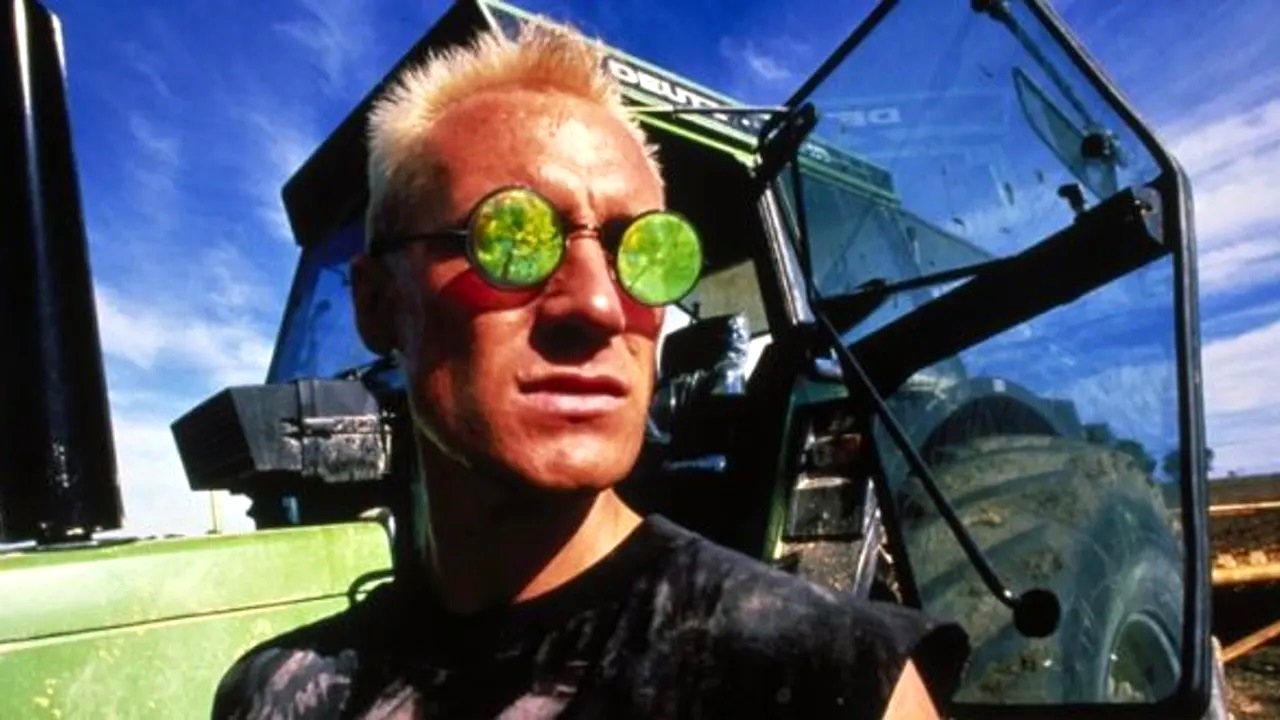 Australians also have an obsession with motorcars, gearhead anti-culture and anti-authoritarianism, which has fueled such films as Mad Max (1979), Dead-End Drive-In (1986) and Metal Skin (1994) and at least provides the film's only amusing image – that of a car chase between a bogan and a cop where each other's respective car stereos mysteriously swap between playing punk music and opera.
Director Rolf de Heer can never be accused of making predictable and conventional films. He went on to make the REALLY strange Bad Boy Bubby (1993), as well as Dance Me to My Song (1998), The Old Man Who Read Love Stories (2001), The Tracker (2002), Alexandra's Project (2003), The King is Dead! (2012) and Charlie's Country (2013), all of which exhibit an interest in visiting highly unusual headspaces. His greatest success with arthouse audiences was the Aboriginal film Ten Canoes (2005). Rolf de Heer made two other ventures into science-fiction with Epsilon/Alien Visitor (1997), where a mysterious woman alien visitor appears in the Outback, and Dr Plonk (2007), a time travel comedy made in the silent movie style.
---
Trailer here
---