---
Australia. 1988.
Crew
Director – John Hillcoat, Screenplay – John Hillcoat, Nick Cave, Gene Conkie, Evan English & Huge Race, Producer – Evan English, Photography – Evan English, Paul Goldman & Graham Wood, Music – Nick Cave, Blixa Bargeld & Mick Harvey, Production Design – Chris Kennedy. Production Company – Correctional Services Inc.
Cast
Dave Field (Roger Wenzil), Mike Bishop (David Yale), Chris de Rose (Grezner), Nick Cave (Maynard), Dave Mason (Lilly), Kevin Mackey (Glover), Freddo Dierck (Robbins), Bogdan Koca (Waychek), Vincent Gil (Ruben), Steve Shears (Painter), Tony Redford (Dennis Pozner), Ian Mortimer (Jack)
---
Plot
Australia, sometime in the near future. Roger Wenzil is transferred to one of the new humane maximum-security prisons. The new prisons have been built open plan and the guards have a relaxed attitude toward hard-drug use. However, the prison bureaucracy begin a crackdown, stirring up minor incidents – confiscating all drugs and weapons, turning tv's off – but this creates a state of high tension that sets the inmates and guards against one another. Everything finally explodes in one violent outburst.
---
Ghosts … of the Civil Dead is not, as the somewhat puzzling title may suggest, a film about spooks in three-piece suits, but a violent, sobering look into the penal system. (The title apparently refers to the prisoners, meaning that lifers are in effect dead ie. as ghosts to the rest of civil society). Rather than a prison exploitation film like Caged Heat (1974) and the whole sordid cycle of sado-pornographic Women in Prison films, Ghosts … of the Civil Dead comes closer to the territory of A Clockwork Orange (1971) and its sharp questions about the nature of violence and the institutional response to it. Director John Hillcoat was apparently inspired after seeing a promotional lecture on "the future of law enforcement" – proposals for the introduction of private enterprise prisons in Australia – and went away to craft this grim portrait of life in a maximum security prison. Hillcoat co-writes with former inmates and even includes several ex-prisoners among his cast.
Ghosts … of the Civil Dead creates a brutal and extremely disturbingly picture of life behind bars. John Hillcoat does not flinch from showing scenes of prisoners nonchalantly shooting up heroin, guards conducting anal cavity searches, transvestite love scenes and assorted beatings up of inmates by guards and fellow prisoners alike. The film even generates a surprising degree of sympathy for the inmates in scenes – where we see the guards ripping pages out of books or smashing up an intricately built model boat that one prisoner has made out of sheer sadistic cruelty.
There is a great continuing monologue from one prisoner in solitary confinement who cannot remember why he is there, and rambles about how he never got to fuck the girl that he killed, and then in one strong shot starts trying to brush away blood he sees on the floor, with the camera pulling back to reveal there is nothing there.
Things get going in a big way as John Hillcoat stops trying to pose the film as a dramatised documentary and starts winding the tension up to the point where impassive, blank-faced Dave Field abruptly goes and kills the transvestite (Dave Mason), bashing her head in on the rim of a toilet bowl, while yelling "When you kill nobody, you gotta realise that it only makes you nobody too."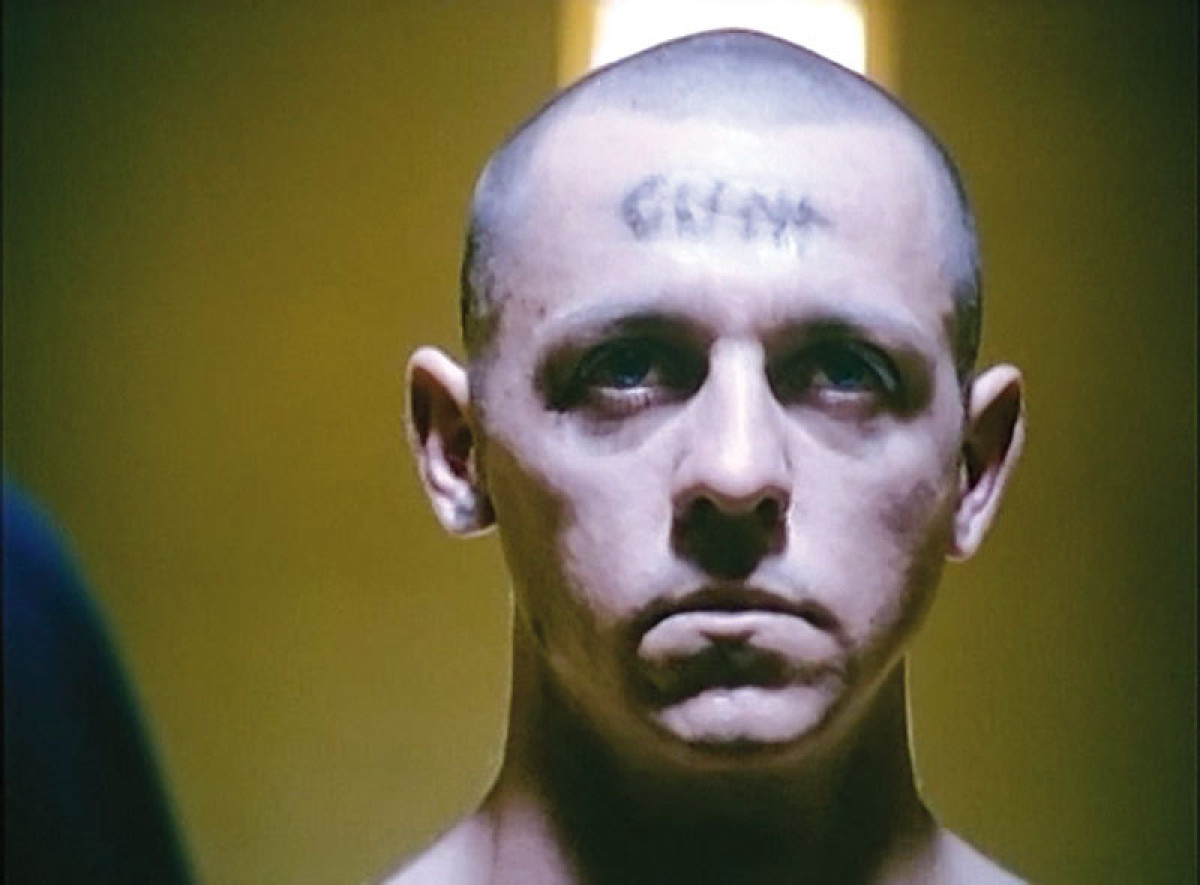 Co-writer Nick Cave, better known as a singer with the group Nick Cave and the Bad Seeds, plays a psycho, and he gives an absolutely insane performance, screaming obscenities and painting on the wall in his own blood – it is the sort of performance that sends shivers up you when you start thinking there might be people like that out there in the world. The climax where one inmate starts repeatedly stabbing at a guard's body and hurling himself around the walls of an exercise cage is fairly heavy duty too. It all ends as Dave Field is released and we see him in a subway, following a girl up an escalator, with the fade-out left hanging on the realisation that he is probably going to do her in as well.
Ghosts … of the Civil Dead leaves one with a sobering portrait of the social and psychological effect that the call for tougher sentencing creates. Where most people want to see the criminals of this world thrown away and forgotten about in order that they can sleep more safely at night, the film bravely ventures onto the other side of that equation and leaves us with a lingering warning – the certain knowledge that the cruel sadism (both that which is engrained in the institution and amongst the inmates) and the psychological deprivation has created a powder keg that is some day going to explode open.
John Hillcoat and Nick Cave, writing the script this time, later teamed up to make The Proposition (2005), a brutal and harrowing look at Australia's frontier era. The success of The Proposition was enough for producers to bring Hillcoat to the US to make the film of the acclaimed Cormac McCarthy end of the world novel The Road (2009), the Depression Era gangster film Lawless (2012) and the heist film Triple 9 (2016).
---
---