---
Crew
Director – Michael Ritchie, Screenplay/Based on the Novel by Peter Benchley, Producers – David Brown & Richard Zanuck, Photography – Henri Decae, Sea Photography – Neil Roach, Music – Ennio Morricone, Visual Effects – Albert Whitlock, Makeup – Bob Westmoreland & Stan Winston, Production Design – Dale Hennessey. Production Company – Zanuck-Brown.
Cast
Michael Caine (Blair Maynard), Jeffrey Frank (Justin Maynard), David Warner (Jean-David Nau), Angela Punch MacGregor (Bess), Frank Middlemass (Dr Windsor), Colin Jeavons (Hizzoner), Don Henderson (Rollo)
---
Plot
Journalist Blair Maynard is sent to Florida by his editor to investigate the phenomenal number of disappearances in the Bermuda Triangle area – some six thousand boats gone missing in three years. Out at sea with his twelve year-old son Justin, Maynard sees somebody on a life raft waving for help, but this turns out to be a trap. They are captured by what they discover to be the modern day ancestors of seventeenth century buccaneers. They have lived for 300 years undiscovered by modern civilisation and survive by raiding the ships in the area. Maynard is taken to add new stock to the pirates' badly interbred gene pool. Meanwhile, Justin is adopted by the group's leader Jean-David Nau and to Maynard's distress happily gives himself over to the bloodthirsty pirate lifestyle.
---
The enormous hit of Steven Spielberg's Jaws (1975) propelled Peter Benchley, who wrote the 1974 book upon which Jaws was based, to the status of best-selling novelist. All of Benchley's works centred around sea-going adventure. Jaws producers David Brown and Richard Zanuck subsequently went onto make the passably entertaining Caribbean treasure hunting film The Deep (1977) from Benchley's novel and then returned with this adaptation of Benchley's 1979 novel, which proved to be a box-office flop.
There is the grain of a good idea in The Island, one where Peter Benchley inventively explains away the Bermuda Triangle disappearances as being caused by a lost culture descended from pirates. (The Bermuda Triangle was largely a tabloid myth with a not-untoward number of disappeared ships being distorted out of shape and out of location to make the dubious case for the existence of the zone).
Benchley may well have taken inspiration from the Hammer film The Lost Continent (1968), which featured a not dissimilar plot where a ship crew find themselves trapped in an area of the Sargasso Sea that is inhabited by ancestors of the Conquistadors. Benchley's creativity is occasionally seen where some thought has gone into the pirate's degenerated social rituals and particularly their collisions with the modern world. Most amusing of these is an encounter between a cutlass-wielding buccaneer and a kung fu artist.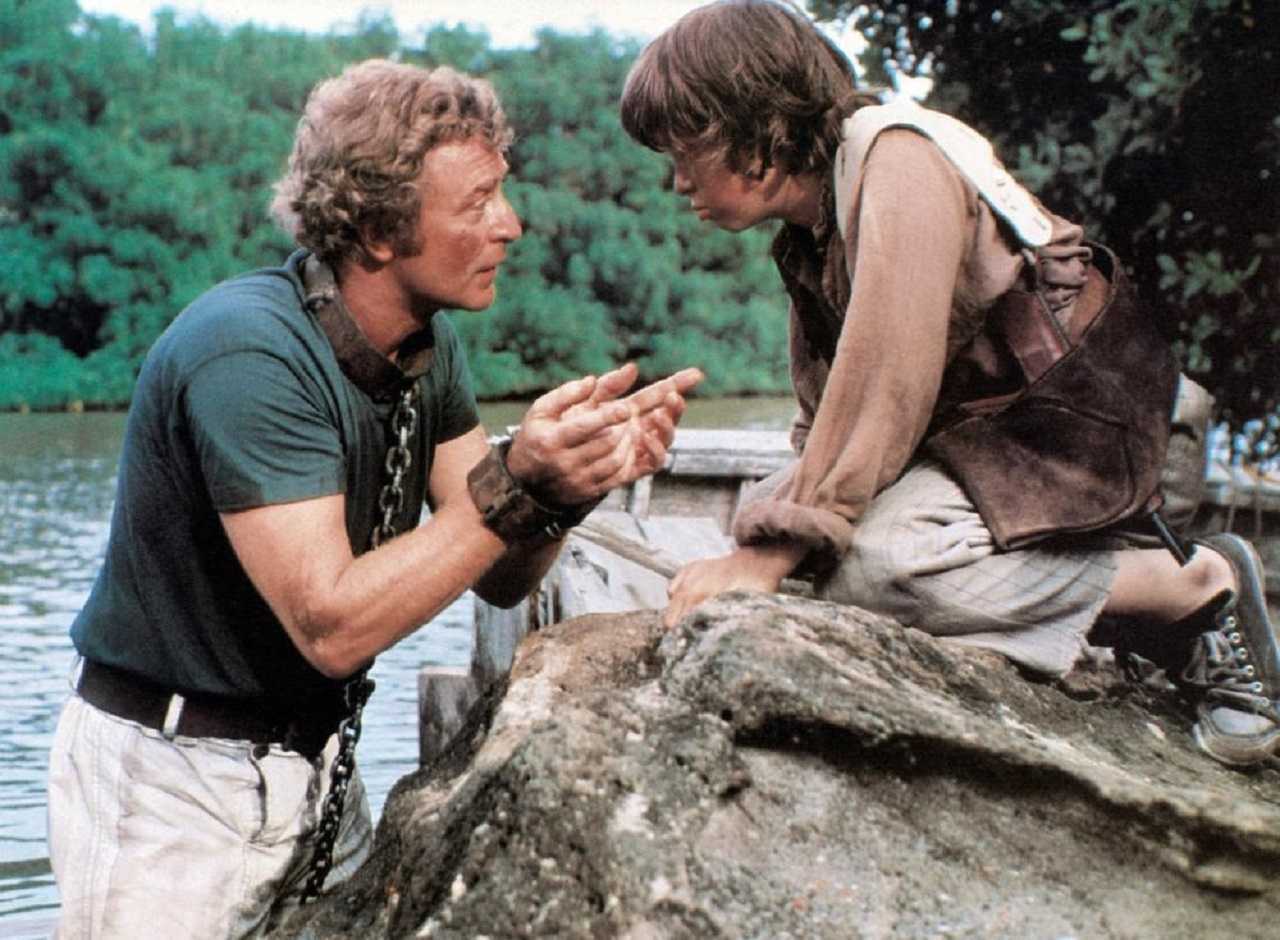 Outside of these occasionally inventive ideas, The Island is not trying to be anything more an action thriller. Writing the screen adaptation himself, Peter Benchley seems to want to make it into a primal rights of manhood film along the lines of Deliverance (1972). It is certainly a surprisingly violent film where at least Benchley is showing pirate behaviour with a much greater regard to historical realism and the real brutality with which it was conducted than any sanitised traditional Hollywood swashbuckler. However, under the hands of Michael Ritchie, The Island thunders and bangs with blundering tedium and emerges as no more than an exercise in phoney machismo.
The British-born Michael Ritchie (1936-2001) was a director who has made some occasionally decent films – Downhill Racer (1969), The Candidate (1972), Prime Cut (1972) – but whose ventures into fantasy – the Eddie Murphy vehicle The Golden Child (1986), the fairy godmother comedy A Simple Wish (1997) and The Fantasticks (2000) – were leaden flops.
Other films adapted from Peter Benchley's work include the deep-sea treasure hunting film The Deep (1977). Later Benchley works include the monster mini-series' The Beast (1996) and Creature (1998) and the tv series Amazon (1999) – in all three of the latter, Peter Benchley's name appears above the title.
---
---