---
USA. 1991.
Crew
Director – Michael Lehmann, Screenplay – Michael Lehmann & Redbeard Simmons, Producer – Denise Di Novi, Photography – Mitchell Dubin, Music – David Newman, Photographic Effects – VCE Inc (Supervisor – Peter Kuran), Makeup Effects – Kevin Yagher, Production Design – Jon Hutman. Production Company – New World/Cinemarque Entertainment (USA) Ltd.
Cast
Ed Begley Jr (Dick Applegate), Stockard Channing (Jane Applegate), Cami Cooper (Sally Applegate), Bobby Jacoby (Johnny Applegate), Dabney Coleman (Aunt Bea), Glenn Shadix (Greg Samson), Savannah Smith Boucher (Dottie), Roger Aaron Brown (Sheriff Heidegger), Susan Barnes (Opal Withers), Lee Garlington (Nita Samson), Adam Biesk (Vince Samson), Philip Arthur Ross (Kenny Sebastian), Steven Robert Ross (Kevin Sebastian)
---
Plot
In the South American jungle, a species of giant cocorada insects find a Dick and Jane book dropped by fleeing teachers. Not long after, a group of cocoradas camouflaging themselves as an ordinary human family set up house in a suburban neighbourhood. They are intending to sabotage a nuclear power plant and bring down human civilization so that they can have the planet to themselves. However, the temptations of Western civilization prove to be too much for them – the father has an affair with his secretary, the mother becomes addicted to credit card shopping, the daughter becomes a militant feminist and the son a stoner.
---
There is an amusing little film here. Meet the Applegates came out at the time that a number of tv series – Married – With Children! (1987-97), The Simpsons (1989– ) – started scathingly ridiculing the cloying sentimentality of the televised nuclear family ideal as embodied by the No 1 1980s tv hit The Cosby Show (1984-92). Meet the Applegates launches into a parody of US tv life with a sharp and vulgar bite.
Meet the Applegates never has a plot so much as it is a series of farcical skits. Indeed, the central stepping off point for the scriptwriters seems to have been to throw together as many insect puns as they could – the mother drinks grasshopper cocktails, the son smokes from a roach clip, the father becomes a computer systems debugger and in human form the Queen literally becomes a drag queen. One gag has been set up for the entire purpose of its punchline – the daughter kills her boyfriend and tells the police he went off with another man to which they say they did not realise he was in the closet whereupon she opens the door to reveal his cocooned body.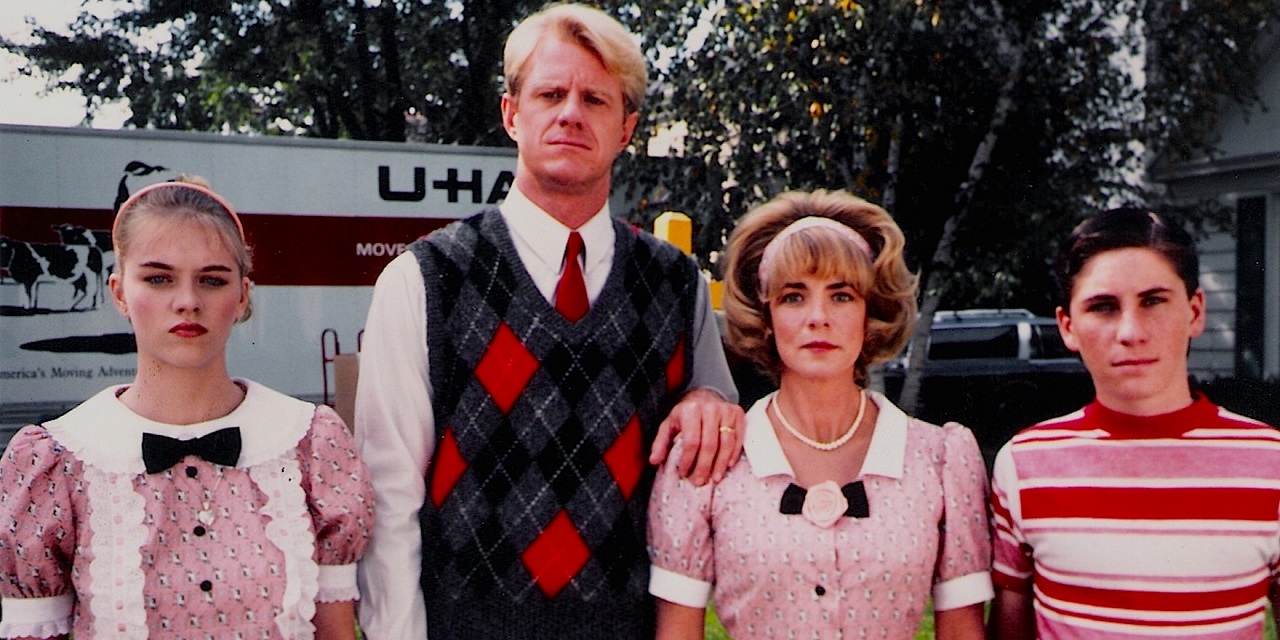 Many of the gags prove likeably funny – the mother rhapsodizing over the rotting food she has been able to obtain for dessert, the sexually frustrated father disappearing into the toilet with a spread of insect photos in Scientific American. It is all very slight and the insects created by Kevin Yagher are not terribly convincing but the film is nevertheless likeably amusing.
Director Michael Lehmann had previously made the cult black comedy Heathers (1989) and the same year as this released the widely pilloried gonzo caper comedy Hudson Hawk (1991). Lehmann since went onto make the more mainstream likes of Airheads (1994), The Truth About Cats and Dogs (1996) and 40 Days and 40 Nights (2002) and now mostly works in tv.
---
Trailer here
---