aka The Empire Strikes Back
---
Crew
Director – Irvin Kershner, Screenplay – Leigh Brackett & Lawrence Kasdan, Story – George Lucas, Producer – Gary Kurtz, Photography – Peter Suschitzky, Music – John Williams, Visual Effects – Industrial Light and Magic (Supervisors – Richard Edlund & Brian Johnson), Stop Motion Animation – Jon Berg & Phil Tippett, Makeup – Stuart Freeborn, Production Design – John Barry & Norman Reynolds. Production Company – Lucasfilm/20th Century Fox.
Cast
Mark Hamill (Luke Skywalker), Harrison Ford (Han Solo), Carrie Fisher (Princess Leia Organa), David Prowse (Darth Vader), Billy Dee Williams (Lando Calrissian), Frank Oz (Yoda), Anthony Daniels (See Threepio), Kenny Baker (Artoo Detoo), Peter Mayhew (Chewbacca), James Earl Jones (Voice of Darth Vader), Alec Guinness (Obi-wan Kenobi), Jeremy Bulloch (Boba Fett)
---
Plot
As Darth Vader and the Imperial troops close in on them, the Rebels are forced to flee their hideout on the ice planet Hoth. The spirit of Obi-wan Kenobi directs Luke Skywalker to the swamp planet Dagobah to learn the ways of the Force from the Jedi master Yoda. Meanwhile, Han Solo, Princess Leia and the droids flee heated pursuit by the forces of the Empire through an asteroid field in a damaged Millennium Falcon. They seek refuge on the gas planet Bespin with Han's old comrade Lando Calrissian, only for Lando to betray them to the Empire. Against better judgment, Luke breaks off his training to go and save them, not realizing that this is a trap set by Darth Vader.
---
Star Wars (1977) became the most successful film of all time. Of course, in Hollywood, such success mandates a sequel. To some surprise, George Lucas revealed that it was all part of a plan that he had conceived from the outset, that Star Wars was in fact a nine episode saga – indeed, Star Wars itself was not even the start of the saga, it was only Episode 4, and in subsequent re-release was to be subtitled Episode IV: A New Hope.
The success of Star Wars made George Lucas a multi-millionaire due to a lucrative percentage deal he had with Twentieth Century Fox who never expected Star Wars to be a success. Ironically, at the very height of this success, Lucas announced his retirement from the series. For The Empire Strikes Back, he handed the directorial reins over to Irvin Kershner, who had made such comedies such as The Flim-Flam Man (1967) and S.P.Y.S. (1974), the proto-feminist Barbra Streisand vehicle Up the Sandbox (1972), and thrillers such as The Return of a Man Called Horse (1976) and Eyes of Laura Mars (1978). On the basis of The Empire Strikes Back, Irvin Kershner became a genre specialist of sorts and subsequently went onto helm other genre sequels such as Never Say Never Again (1983) and RoboCop 2 (1990).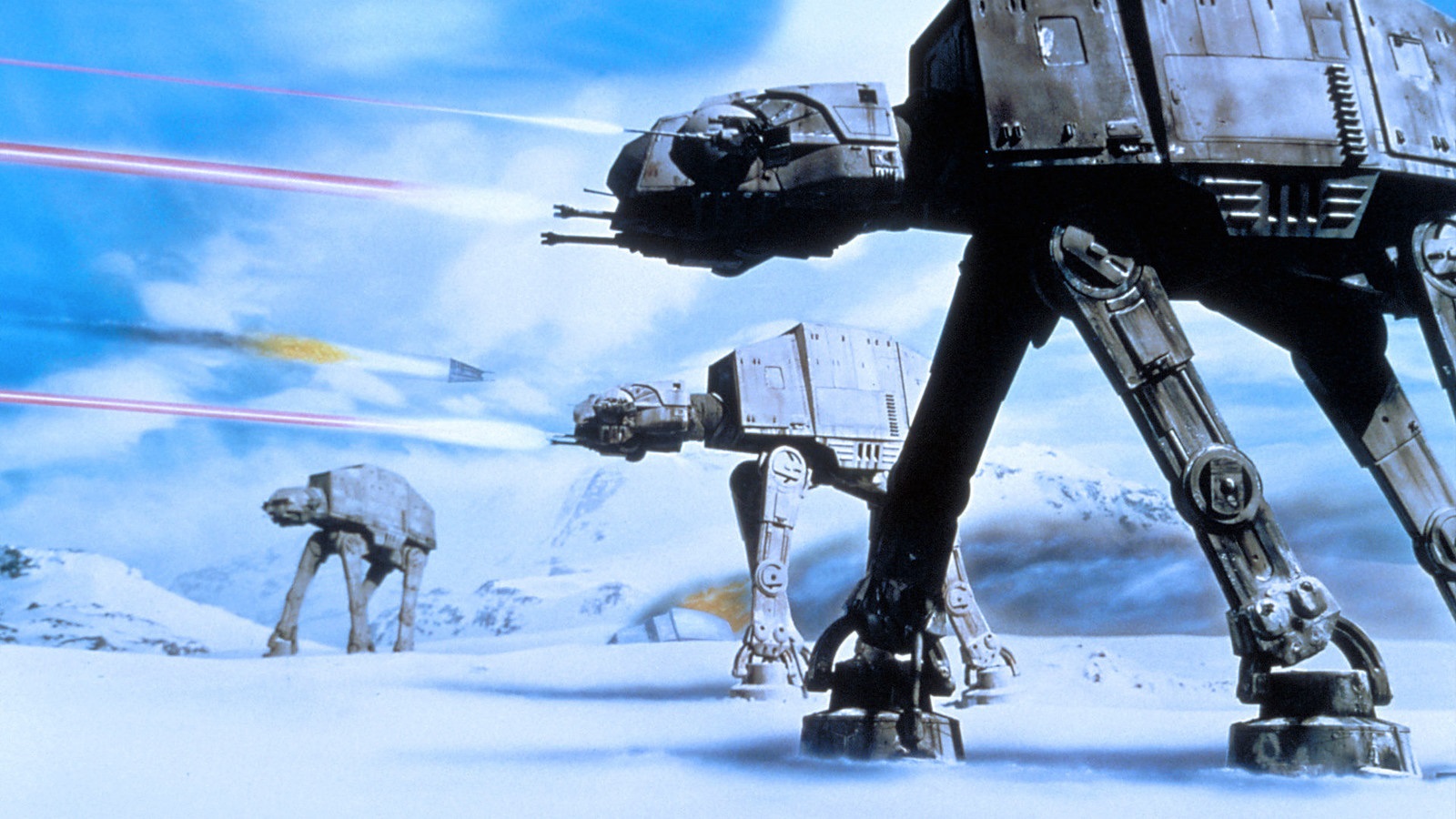 George Lucas turned the script for The Empire Strikes Back over to Leigh Brackett, a veteran science-fiction writer from the 1940s pulp era where she specialised in space opera, as well as a scripter for a number of Westerns and film noir thrillers. However, Leigh Brackett died in March 1978 so Lucas handed the script over to Lawrence Kasdan.
The then novice Kasdan broke into the industry as a hired gun for Lucas with the scripts for The Empire Strikes Back, Return of the Jedi (1983) and Raiders of the Lost Ark (1981), before debuting as a director with the great film noir thriller Body Heat (1981) and crafting a career as a worthwhile director of light comedy and usually ensemble pieces such as The Big Chill (1983), Silverado (1985), The Accidental Tourist (1988), Grand Canyon (1991) and one further venture into science-fiction with the Stephen King adaptation Dreamcatcher (2003).
What emerged with The Empire Strikes Back was that rarity of that sequel that stands up and, in some respects, even betters the original. Star Wars was a light and escapist film but The Empire Strikes Back is altogether a much darker film. It is less triumphal, less black-and-white than Star Wars, less a film about heroism. It is not a fun adventure caper about rescuing the princess, it is a story about flight; moreover, it is one where the hero fails repeatedly. Added to this, the story ends on a cliffhanger that leaves much unresolved, most notably Han Solo's fate.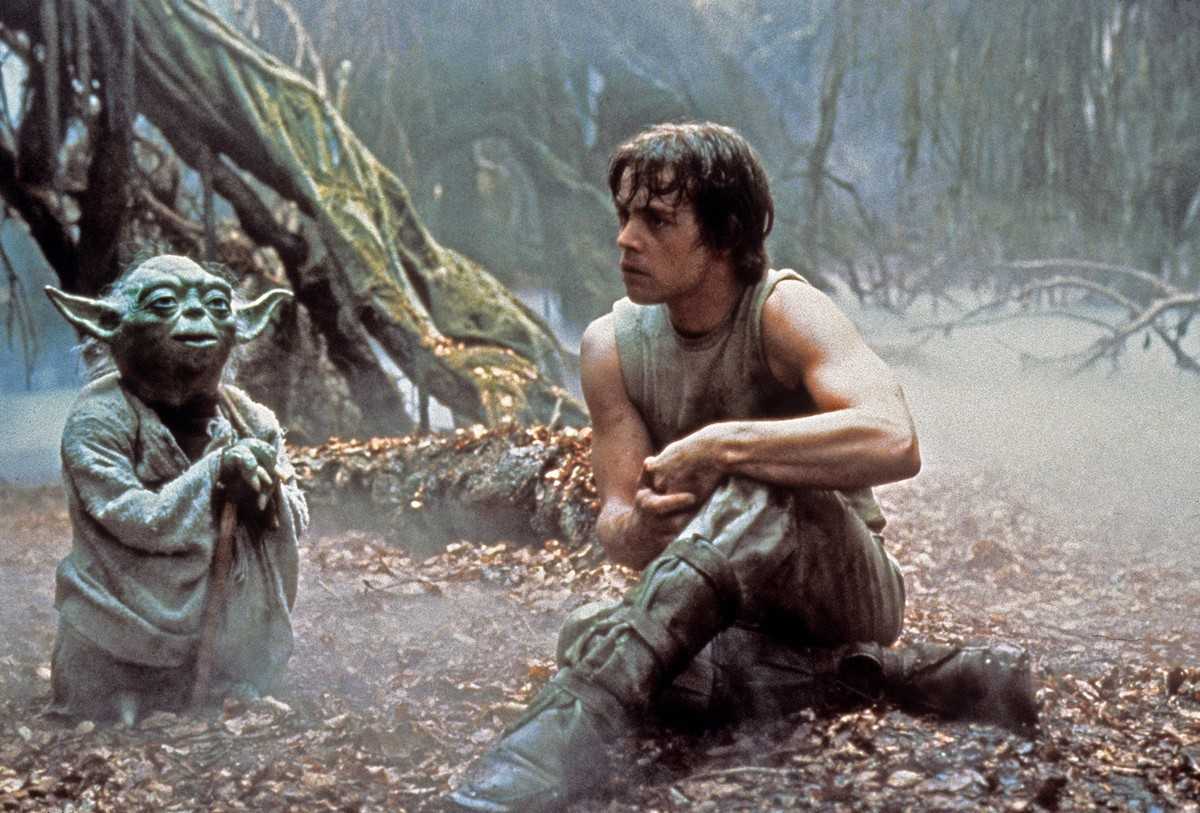 The Empire Strikes Back is also less overtly a pastiche of other science-fiction and adventure films – you never feel like you are playing a spot the reference game with a collective history of matinee thrills, which was half the fun about watching Star Wars. Indeed, when The Empire Strikes Back tries to supply humour it merely ends up turning the droids and Darth Vader's generals into repetitive stand-up schtick. And when it tries to deal with its romance – something the poster tends to blow it up to something of Gone with the Wind (1939) proportions – it comes down to no more than a peck and an embarrassed "I love you", as though the writers were stuck in pre-teen orientation and trying to gloss over 'the soppy stuff' as quickly as possible.
However, Irvin Kershner excels in the thrilling adventure department. He photographs in deliciously crisp and cool light and moves the action at a hurtling pace. The effects work is breathtaking – the highlights are a dazzling high-speed chase through an asteroid belt conducted with a riveting series of multi-plane motion-control camera spins, and the stunning stop-motion animated sequence of the battle against the giant four-legged armoured gun turrets on the ice planet. The climactic lightsabre duel between Luke and Darth Vader where Mark Hamill is battered about and symbolically emasculated before Vader taunts him with the revelation of his true identity is also excellent.
Among the line-up of new characters, Frank Oz – the voice of Miss Piggy on the Muppets and later director of such fantasy films as The Dark Crystal (1982), Little Shop of Horrors (1986) and The Indian in the Cupboard (1995) and The Stepford Wives (2004), as well as mainstream comedies such as Dirty Rotten Scoundrels (1988), What About Bob? (1991), HouseSitter (1992), Bowfinger (1999) and Death at a Funeral (2007) – crafts the memorable character of Yoda, who has an appealing line in Chaucerian aphorism. Most notably, Leigh Brackett and Lawrence Kasdan take George Lucas's crackerbox mysticism and notions of The Force and expand them out into a series of lessons in Zen mysticism. The pithy Zen and the Art of X-Wing Maintenance dialogue on Dagobah – "I don't believe it," says Luke after Yoda levitates his X-wing up out of the swamp, "That is why you fail," Yoda replies – is quite joyous.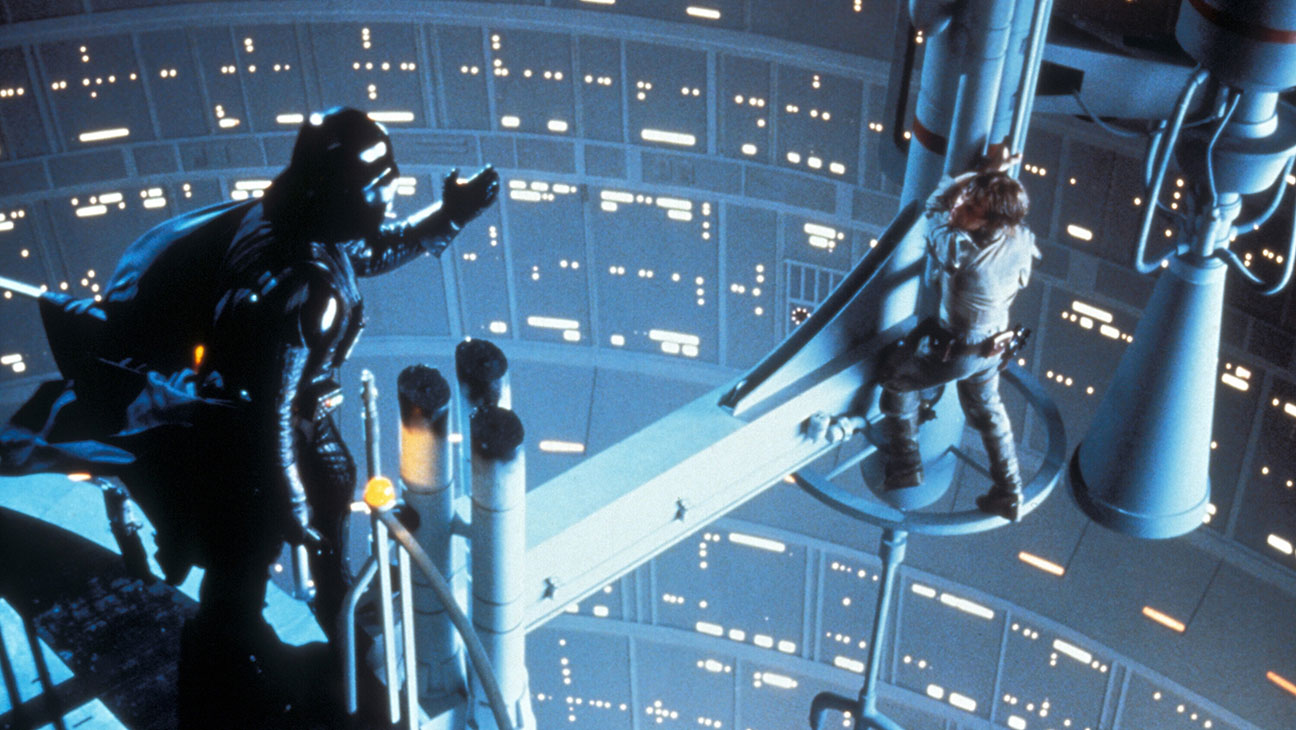 The Empire Strikes Back was followed by Star Wars Episode VI: Return of the Jedi (1983). Sixteen years later, George Lucas returned to the series with Star Wars Episode I: The Phantom Menace (1999), followed by Star Wars Episode II: Attack of the Clones (2002) and Star Wars Episode III: Revenge of the Sith (2005). In 2012, Lucas sold Lucasfilm to Disney who produced a new trilogy of films with Star Wars Episode VII: The Force Awakens (2015), Star Wars Episode VIII: The Last Jedi (2017) and Star Wars Episode IX: Rise of the Skywalker (2019). Disney also created a series of live-action spinoff films with Rogue One (2016) and Solo: A Star Wars Story (2018), plus the tv series' The Mandalorian (2019- ), Andor (2022- ), The Book of Boba Fett (2022- ), Obi-wan Kenobi (2022- ) and Ahsoka (2023- ).
The Empire Strikes Back was spoofed/in-referenced in Austin Powers: The Spy Who Shagged Me (1999), Toy Story 2 (1999), Reign of Fire (2002), Gulliver's Travels (2010), Dead Snow 2 (2014), The Lego Movie (2014) and Captain America: Civil War (2016).
---
Trailer here
Not bad fan trailer here:-
---