---
Crew
Director – Gareth Edwards, Screenplay – Tony Gilroy & Chris Weitz, Story – John Knoll & Gary Whitta, Producers – Simon Emanuel, Kathleen Kennedy & Allison Shearmur, Photography – Greig Fraser, Music – Michael Giacchino, Visual Effects Supervisor – John Knoll, Visual Effects – Industrial Light and Magic, Special Effects Supervisor – Neil Corbould, Production Design – Doug Chiang & Neil Lamont. Production Company – Lucasfilm/Disney.
Cast
Felicity Jones (Jyn Erso), Diego Luna (Cassian Andor), Ben Mendelsohn (Orson Krennic), Forest Whitaker (Saw Gerrera), Alan Tudyk (K-2SO), Donnie Yen (Chirrut Imwe), Riz Ahmed (Bodhi Rook), Wen Jiang (Baze Malbus), Mads Mikkelsen (Galen Erso), Guy Henry (Grand Moff Tarkin), Genevieve O'Reilly (Mon Mothma), Jimmy Smits (Senator Bail Organa), Alistair Petrie (General Draven), Spencer Wilding (Darth Vader), James Earl Jones (Voice of Darth Vader), Valerie Kane (Lyra Erso)
---
Plot
Former imperial weapons designer Galen Erso is tracked down by imperial troops in hiding on the planet Lah'mu and forced to come back and complete work on his plans for the Death Star. During the confrontation, Galen's wife is killed but his young daughter Jyn escapes and is found by rebels. Fifteen years later. A grown-up Jyn is being held in imperial custody but is sprung by the rebels. The rebels have received a communique from Galen regarding a vulnerability he has built in to the Death Star and want her as a familiar face to contact Galen and get details. The mission goes wrong and Galen is shot, not before he tells Jyn the schematics can be found on an imperial base on the planet Scarif. Rebel command decide that it is too risky to mount a raid on Scarif. And so Jyn and a ragtag team decide to mount their own raid aboard a stolen imperial shuttle.
---
Love it fanatically, just enjoy it generally or find it a big yawn, we live in an era where Star Wars fandom is a big part of our cultural heritage. I am old enough to have sat through Star Wars Phase 1 and seen the original trilogy – Star Wars (1977), The Empire Strikes Back (1980) and Return of the Jedi (1983) – in theatres. It was a sense of discovery for one's adolescent mind – of not just being absorbed in another world but being turned on to all the things that came with it. I lived and breathed Star Wars for the next few years.
The good thing about this being the infancy of the phenomenon was that it wasn't quite yet overwhelmed by the merchandising and one instead turned to lapping up all the information they could absorb in magazines of the day like Starlog, Starburst, Fantastic Films, Cinefantastique and Famous Monsters of Filmland. These turned one on to Star Wars' predecessors like Flash Gordon (1936), Buck Rogers (1939) and writers like E.E. 'Doc' Smith and Jack Williamson. By pointing out the in-references that appeared in Star Wars, they made you want to go and check out works like This Island Earth (1955), Dune (1965) and THX 1138 (1971). If you read the pages of these magazine with a fine toothcomb, absorbing everything, they alerted you to other science-fiction that was on the way and talked about what had come before. It was an instant education in fandom. Everything I do today with this site had its groundwork laid back during those formative years.
Phase 2 of Star Wars fandom began sometime in the 1980s and went into overdrive in the early 1990s. This seemed to involve George Lucas marketing every conceivable aspect of the universe in some way before the eventual release of his prequel trilogy – Star Wars Episode I: The Phantom Menace (1999), Star Wars Episode II: Attack of the Clones (2002) and Star Wars Episode III: Revenge of the Sith (2005). Alas these met with underwhelming response from fans of the original trilogy. After that, Lucas sold out interest to Disney, who decided there was even more that could be milked from the films, resulting in Star Wars Episode VII: The Force Awakens (2015), the start of a new trilogy, and to be followed by Star Wars Episode VIII: The Last Jedi (2017) and Star Wars Episode IX: Rise of the Skywalker (2019) and others in the pipeline. These have certainly brought fans flocking back after the bad experience of the prequels.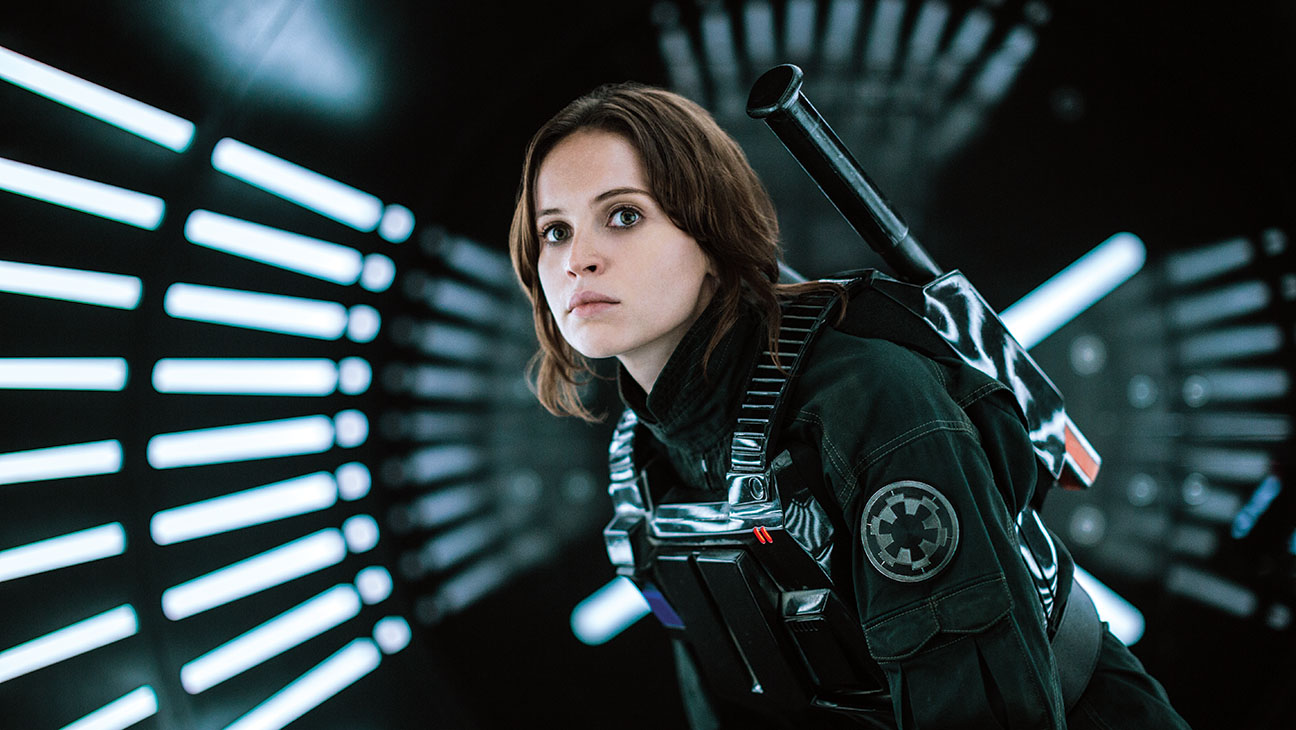 Rogue One emerges as the first of a series of spinoffs that are being released every second year in between the episodes of the new trilogy. Rogue One is the first of these and was followed by Solo: A Star Wars Story (2018), plus the tv series' The Mandalorian (2019- ), Andor (2022- ), The Book of Boba Fett (2022- ), Obi-wan Kenobi (2022- ) and Ahsoka (2023- ). This feels exactly like it was back in the 1980s when Lucasfilm was engaged in its marketing every facet of the original trilogy he could think to spin something off from. Thus we had the infamous The Star Wars Holiday Special (1978); two Ewok movies, The Ewok Adventure/Caravan of Courage (1984) and Ewoks and the Marauders of Endor (1986); a number of animated tv series Droids (1985-6), Ewoks (1985-7), Star Wars: Clone Wars (2003-5), Star Wars: The Clone Wars (2008-14) and Star Wars: Rebels (2014– ), as well as one animated theatrical film Star Wars: Clone Wars (2008). And then there were the endless spinoff books devoted to even minor background characters – entire series such as Bounty Hunters Wars, Coruscant Nights, Jedi Apprentice, The Old Republic, Tales of the Jedi and others, as well as series devoted to the adventures of characters like Lando Calrissian, Boba Fett, Darth Maul and Han Solo, even short story collections such as Tales from the Mos Eisley Cantina (1995) and Tales from Jabba's Palace (1996). Rogue One and the Han Solo origin film feel exactly like Disney are conducting the filmed equivalent of the various Lando Calrissian and Boba Fett spinoff novels.
On one level, you can commend Lucasflm for their ability to endlessly spin off separate adventures from every imaginable facet of the original. On the other hand, this degree of proliferation leaves me questioning how much substance there is to the universe. How many stories can you keep doing about rebels against an evil Empire when the politics of the situation come in no greater shadings than either black or white? How many different ways can there be to do duels with lightsabres – we've had different coloured ones, multi-bladed ones, two-handed duels, people fighting more than one opponent but what else is left? (To commend Rogue One, at least there is no lightsabre in sight until the very end). How many times does the Death Star have to keep getting wheeled out as a McGuffin – it was a central element of Star Wars; they were building new ones in Return of the Jedi and The Force Awakens; the prequel trilogy featured the building of the original; while here we have a separate adventure about how the rebels came to obtain the plans.
I would like to see an entry that does something new with the Star Wars universe rather than slavishly adheres to all the elements we have had before. Rogue One was hailed as a more gritty take on Star Wars. It has a downbeat ending but I remain unconvinced. The characters are a ragtag bunch that come with rough edges but to me gritty means something far more morally ambiguous or the look of the film going all The Dark Knight Returns (1986) on us. I didn't dislike Rogue One; on the other hand, I didn't come out raving its praises like some critics who voted it onto their Top 10 of 2016 lists.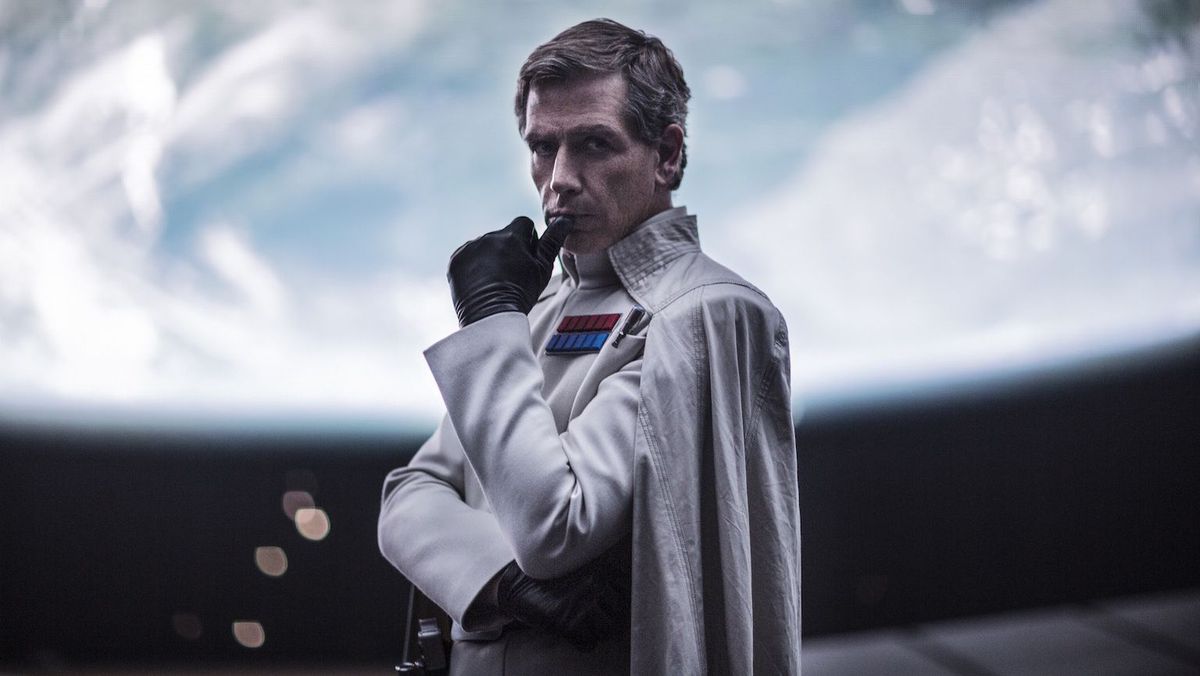 I suppose I expect more of Rogue One. I had the disadvantage of being in hospital when the film opened and wasn't able to get to see it theatrically for a couple of weeks. Unable to avoid reading comments about it without going offline, I guess my expectations were pumped up higher than they should have been. I was expecting a Star Wars equivalent on The Dirty Dozen (1967) – maybe something like a less humour-driven version of Guardians of the Galaxy (2014) or even a space opera equivalent of Suicide Squad (2016). Perhaps what comes the closest to this would be the Gun on Ice Planet Zero (1978) double-episode of the original Battlestar Galactica.
This seems a solid enough premise for a film. On the other hand, Rogue One seems to take nearly half the running time to assemble its Dirty Dozen and set them off on their rogue mission. The first half left me wanting considerably. It is low in action and the effects sequences that you expect of a Star Wars film – crucially, there is nothing about it that gets the pulse moving or makes you go "wow." Moreover, having been shot digitally, all the bright colours and vibrant locations that the other Star Wars films have used seem visually dour in contrast. Neither do the characters seem that interesting. Felicity Jones's Jen is all backstory but there seems no fire and determination to her performance in the same way there is to say Daisy Ridley in The Force Awakens or the callow earnestness that Mark Hamill had in the original. The supporting cast of characters seem set up to go somewhere but beyond the odd line, they never get to do much or have anything terribly interesting about them.
Where the film does gain its life is when it comes to the climatic raid on the imperial base on Scarif. This delivers a rousing action sequence in the way a Star Wars film should. On the other hand, the old timer in one keeps thinking "We've had rebel attacks on imperial bases combined with shootouts in the planetary skies as the climaxes of Star Wars, Return of the Jedi and The Force Awakens now – what is there about this that is treading new territory?"
The other part about Rogue One is the stitching together of continuity elements. It is interesting seeing the lead up to the events of Star Wars – how the rebels became aware of the flaw in the Death Star (a question that always hung over the original) and the film concluding with Princess Leia's escape in the rebel cruiser pursued by the Imperial Destroyer and Darth Vader.
The most contentious aspects of the film is the creation of a digital replica of Peter Cushing's Grand Moff Tarkin and in the final scene of a young Princess Leia (an unexpectedly poignant touch given that Carrie Fisher died eleven days after Rogue One premiered). I can admire the cleverness and almost certainly it is something that is pointing the way ahead for Hollywood with digital replicas of actors not unakin to the scenario posited in the early sections of The Congress (2013). I think I would have appreciated it more though if the Peter Cushing and Carrie Fisher lookalikes didn't look exactly like they were obvious digital creations reacting with live-action elements. The simulations suffer from so much Uncanny Valley and just doesn't move right.
British director Gareth Edwards emerged out of nowhere with the word of mouth hit Monsters (2010), for which he conducted the visual effects himself, about people trapped in an alien-infested zone, and went on to the English-language remake of Godzilla (2014) and subsequently the A.I. film The Creator (2023).
---
---