---
Slovakia/Czech Republic/UK/Hungary. 2008.
Crew
Director/Screenplay/Production Design – Juraj Jakubisko, Producer – Deana Jakubiskova-Horvathova, Photography – F.A. Brabec & Ian Duris, Music – Simon Boswell, Ian Jirasek & Maok, Visual Effects – Ace (Supervisor – Adrian Kukal), Avion (Supervisor – Jiri Sindelar) & Studio Mirage (Supervisors – Jan Mikulas & Marek Vlach). Production Company – Jakubisko Film/Czech Television/Slovak Television/Invicta Capital/Jakubisko Film Slovakia/Film and Music Entertainment/Eurofilm Studio.
Cast
Anna Friel (Countess Erzsebet Bathory), Karel Roden (Count Juraj Thurzo), Hans Mathieson (Merini Caravaggio), Vincent Regan (Ferenc Nadasdy), Deana Jakubiskova-Horvathova (Darvulia), Bolek Polivka (Brother Peter), Jiri Madl (Brother Cyril), Anthony Byrne (Pastor Ponicky), Franco Nero (King Matthias II), Monika Hilmerova (Countess Crobor), Mira Nosek (Miklis Zrinyi), Marek Majesky (Gabor Bathory), Lucia Vondrackova (Lucia), Jana Ochova (Dora), Sandra Pogodova (Sara)
---
Plot
16th Century Hungary. Erzsebet Bathory is born into a wealthy family. She marries Ferenc Nadasdy while in her teens. They hold great wealth and estates, being one of the richest families in the country. With Ferenc always away fighting the Turks, Erzsebet takes Caravaggio, an Italian painter who was abducted by Ferenc, as her lover. Erzsebet seeks the council of the witch and fortune teller Darvulia who provides her with herbal treatments for a blood condition and to prevent aging. Ferenc is then killed in battle, leaving Erzsebet to inherit the entire estate. The calculating Count Thurzo seeks to marry Erzsebet and plots to obtain her lands when she refuses. Thurzo's woman substitutes Darvulia's herbs for a potent drug that cause Erzsebet to become deranged and kill a maid. As part of his plot to claim Erzsebet's land legally, Count Thurzo begins to manufacture evidence to have her tried, claiming that she has killed hundreds of maids and bathed in their blood.
---
The Hungarian Countess Erzebet Bathory (usually Anglicised as Elizabeth Bathory) (1560-1614) entered into historical notoriety after she was arrested in 1610, accused of murdering servants and peasant girls from the nearby region. It was claimed that she had killed as many as 650 women. This would make her one of the two or three most prolific killers in history – although the numbers wildly vary and she was only convicted of 80 murders at the trial. According to accounts, she gained pleasure from sadistic mutilation of girls, killing them by a variety of means, including freezing and starving victims. In recent years, revisionist scholars have questioned the reliability of some of the witness statements and considered whether these were fabricated. One of the most notorious stories about Countess Bathory is that she had virgin girls drained of their blood and bathed in it in the belief this would rejuvenate her youth – scholars have cited this as one of the bases for the legend of the vampire. The truth when examined is that this is one of the more unreliable claims about Countess Bathory, even though it has become the most notorious aspect in legend. (There is also no evidence that her preference was for virgins either). In 1610, under the orders of Gyorgy Thurzo (who was in fact the Prime Minister of Hungary), Countess Bathory was sentenced to house arrest where she was walled up inside a suite in her castle and found dead there four years later.
The Countess Bathory story has attained a great deal of fascination in vampire fiction. On cinema screens, she first appeared in a supposedly historical account from Hammer Films with Countess Dracula (1971) played by Ingrid Pitt where the story was greatly fictionalised. More common have been her appearances as an actual vampire, beginning with the languidly bored lesbian vampire seductress played by Delphine Seyrig in Daughters of Darkness (1971). Countess Bathory turns up in a number of other films – in various of Paul Naschy's Waldemar Daninsky films with The Werewolf vs the Vampire Woman (1971), Return of the Werewolf (1973) and Night of the Werewolf (1981); the Spanish The Legend of Blood Castle/The Bloody Countess/The Female Butcher (1973) played by Lucia Bose; played by Paloma Picasso in an episode of the erotic anthology Immoral Tales (1974); played by Diane Witter in the obscure Bathory (2000); played by Caroline Neron in the present-day Canadian erotic thriller Eternal (2004); in the present-day played by Michelle Bauer in Fred Olen Ray's Paul Naschy homage Tomb of the Werewolf (2004); in the cheap Night Fangs (2005); with modern-day girls travelling back in time in Demon's Claw (2006); in the present-day Dracula's Curse (2006); in the present-day in the animated Hellboy: Blood and Iron (2007); in the softcore Blood Countess (2008); mixed up with the Dracula story in Blood Scarab (2008); as a present-day abstinence campaigner (Louise Griffiths) in Chastity Bites (2013); as the female Jerry Dandridge (Jaime Murray) in Fright Night 2 (2013); in Lady of Csejte (2015) played by Svetlana Khodchenkova. She even appeared in the midst of a videogame in Stay Alive (2006) and as the host of a horror anthology in Countess Bathoria's Graveyard Picture Show (2007), while Eli Roth homages her activities in Hostel Part II (2007).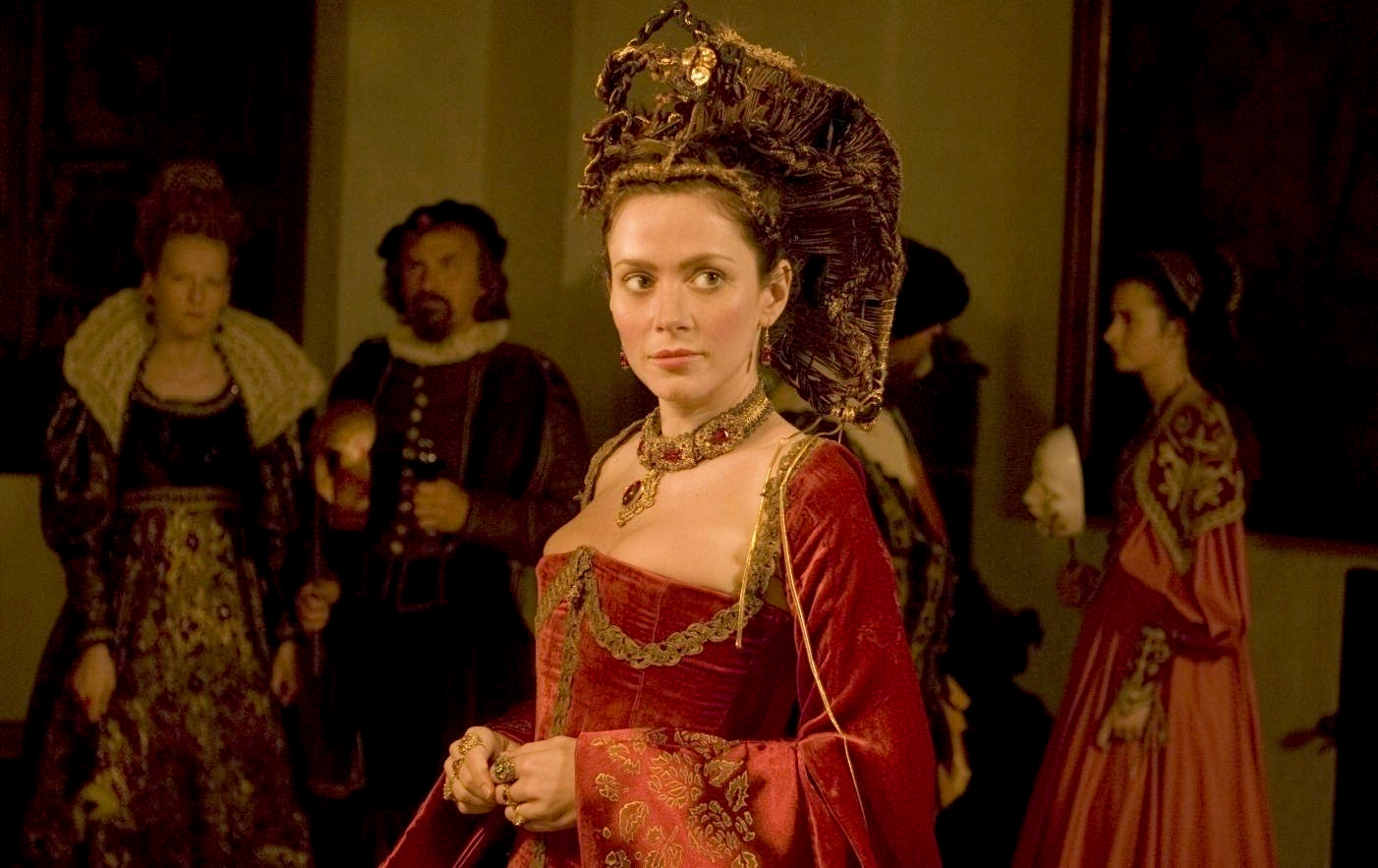 Bathory was one of several films that came out around the same time that attempted to take the Countess Bathory story back to a more realistic and historically-based interpretation, freeing it up from its association with vampire mythology. The first to appear was Metamorphosis (2007), a terrible film that brought into all the vampire mythology but at least had the distinction of being the first treatment of Countess Bathory to be shot in Hungary by a Hungarian crew with imported American stars. This was followed by Bathory, which was originally made as a mini-series for Czech/Hungarian tv but ended up screening as a single film at various festivals and in English-language release. This version was made by a Czech director and was shot in Czech, Hungarian, Slovak and Austrian locations with pan-European funding and a largely Hungarian crew. It makes effort to throw out all the vampire mythology and go with an historical telling of the Countess Bathory story. Around seven months later, there was also The Countess (2009), directed by and starring Julie Delpy as the Countess, which likewise attempted to set the historical record straight and tell the Elizabeth/Erzsebet Bathory story as it was.
Bathory and The Countess are notable for taking revisionist accounts of the life of Elizabeth Bathory. Some historians in recent years have challenged the account that Elizabeth Bathory was one of the most notorious serial killers in history and posited that she was framed by nobles seeking to procure her wealth and lands and that the claims about her sadism and murder of servants girls were either fabricated or extracted via torture with the confessors being killed immediately afterwards. (Bathory dramatises this very argument). It should be pointed out that this argument is only surmise – there is no clear proof beyond the historical record of the trial.
What it should be said in favour of Countess Bathory as multiple murderer is that the pathology of sexual sadism described holds up remarkably congruently centuries before such schools of psychology were devised and that such behaviour – regarding the peasant classes as disposable – was not untoward for the nobles of the day who could flog, beat and murder the serfs with impunity. Evidence obtained via torture was standard operating procedure for courts of the era and to claim that this makes everything suspect is to read it too much from the perspective of modern liberal law courts.
The Countess told its story from a feminist standpoint, while Bathory appears to be doing so more from a desire to rescue Countess Bathory's reputation from the historical graveyard. As a result, it does perhaps take things to far more of an opposite extreme than seems historically credible – in this version, Countess Bathory is not one of the most notorious murderers in history but a decent and upstanding noble who treats her servants kindly and is traumatised when she accidentally kills a maid while under the influence of a rival's drugs. The film dabbles with various aspects of the myth but interestingly inverts them – the Countess is seen bathing in blood to restore her age but on closer inspection this is shown to be a bath of red herbs provided by the witch Darvulia; The Countess is seen dissecting bodies but these are anatomical experiments she is conducting so that the artist Caravaggio can better understand the human form.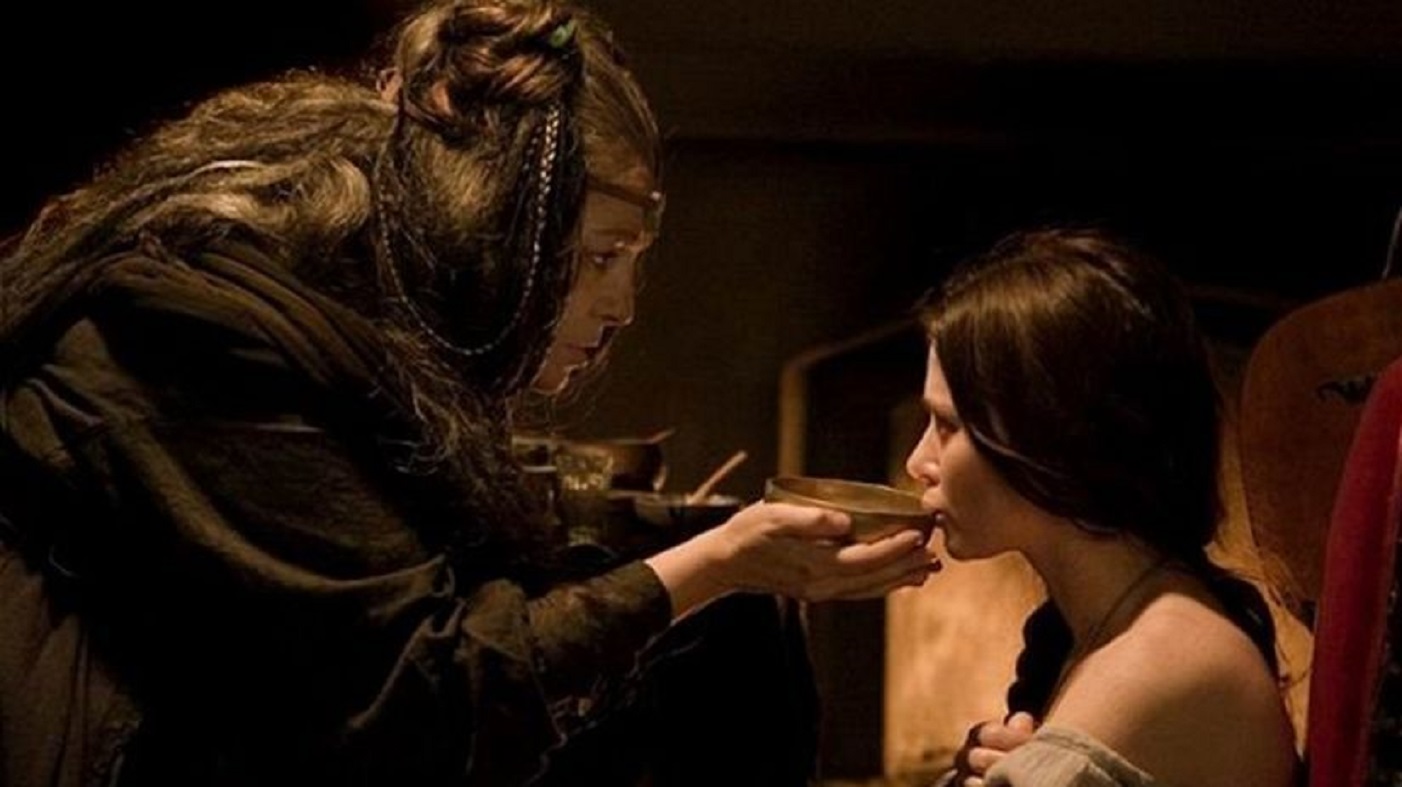 The film does get a little absurd when it starts to suggest that Countess Bathory suddenly became cruel, killed a maid and mistreated servants only when her rival had poison placed in her herbal remedies. Not to mention an ending that elevates the Countess to a level of almost saintly grace as she lies back and the candle flame seemingly bends under supernatural guidance and consumes her and the room she is imprisoned in, a point where the film fancifully departs from the historical record altogether – in reality, the Countess was far more mundanely found dead of natural causes inside the suite where she was bricked up. The problem with both Bathory and The Countess is that the legend of Countess Bathory as a blood-bathing sadist and slaughterer of her servants is far more interesting than the attempt to historically revise it and both films have to keep finding ways of blurring the telling to allow some of the more lurid aspects of the story to creep back in.
I am not entirely sure if I brought into Bathory's attempt to offer a sympathetic, revisionist version of the Countess's story. What you cannot deny is that a good deal of lush, rich design work and costuming has been placed into the film. There are times the sumptuousness and richness of the set dressing proves visually overwhelming. The film gives the clear impression that it has attempted to authentically replicate the historical locations or at least shoot in modern equivalents. Particularly good is the lushness of some of director Juraj Jakubisko's visuals – an outdoor chess game played with three-foot tall stylised chess pieces; of Hans Mathieson's Caravaggio rowing a gondola through a mist-laden Venetian canal with a naked Anna Friel in the bow; lovemaking scenes with Hans Mathieson inside a confessional booth, which in one charming image is seen to be gracefully sliding across the floor of the church with the vigour of their thrusts. One rather silly piece is having the character of the elder monk (Bolek Polivka) invent modern devices such as the camera, the parachute, even a set of clockwork rollerskates several hundred years earlier.
British actress Anna Friel is an interesting choice in the title role – she apparently lobbied hard for the part. At the time, Friel wais mostly noted for nice girl roles in British dramas or television and taking on a role like this is a decided stretch from the parts in which she was usually cast. She plays with a certain autocratic hauteur, although the role is too sympathetic to ever require her to conduct much of a stretch to show Countess Bathory as a cruel historical figure that would have been the acting tour-de-force that Friel clearly expected in taking on the role. Karel Roden seems to like this type of villainous role, while some of the costumes he is wheeled out in make him look undeniably like Gary Oldman in Bram Stoker's Dracula (1992).
---
---