---
Crew
Producers – John Cregan, Carl Daft, David Gregory, Fabrice Lambot, Jean-Pierre Putters & Michael Ruggiero. Production Company – Severin Films/Metaluna Productions.
Theatre Guignol
Crew: Director – Jeremy Kasten, Screenplay – Zach Chassier, Producers – Nicco Ardin, Jacquie Knapp & Erika Larsen, Photography – David M. Brewer, Music – Eric Liam Powell, Digital Effects – Odd Field, Makeup Effects – Autonomous FX (Supervisor – Brian Kinney), Production Design – Lorry O'Toole. Production Company – Quota Productions.
Cast: Udo Kier (Peg Poett), Virginia Newcomb (Enola Penny)
The Mother of Toads
Crew: Director – Richard Stanley, Screenplay – Scarlett Amaris, Moag, Emiliano Ranzani & Richard Stanley, Producers – Fabrice Lambot, Caroline Piras & Jean-Pierre Putters, Photography – Karim Hussain, Music – Simon Boswell, Visual Effects – Renaud Quilichini, Makeup Effects – David Scherer, Production Design – Arnaud de la Giraudiere.
Cast: Shane Woodward (Martin), Victoria Maurette (Karina), Catriona MacColl (Mere Antoinette), Lisa Crawford (The Naked Witch)
I Love You
Crew: Director/Screenplay – Buddy Giovinazzo, Producers – Gesine Giovinazzo-Todt & Kristen Sohrauer, Photography – Michael Kotschi, Music – Susan DiBona, Makeup Effects – Katharina Grethlein & Phillip Rathgeber, Production Design – Lisa Loher.
Cast: Andre M. Hennicke (Axel), Suzan Anben (Mo), Harvey Friedman (George)
Wet Dreams
Crew: Director – Tom Savini, Screenplay – John Esposito, Producer – Michael Ruggiero, Photography – Eduardo Fierro, Music – Bobb Freund, Visual Effects – Stacy Davidson, Bobby Hacker & Marcus Koch, Makeup Effects – Toetag EFX (Designer/Creator – Jerami Cruise), Additional Makeup Effects – KNB EFX (Supervisor – Gregory Nicotero). Production Company – Nightscape Entertainment.
Cast: James Gill (Donnie), Debbie Rochon (Carla), Tom Savini (Dr Maurey), Jodii Christianson (Maxine)
The Accident
Crew: Director/Screenplay – Douglas Buck, Producer – Victoria Sanchez Mandryk, Photography – Karim Hussain, Music – Pierre Marchand, Digital Effects – Thrift Vision Media, Makeup Effects – CJ Goldman, Production Design – Mathieu Giguere.
Cast: Lena Kleine (Mother), Melodie Simmard (Daughter), Jean-Paul Riviere (Motorcycle Father), Bruno Decary (Motorcycle Son)
Vision Stains
Crew: Director/Screenplay/Photography – Karim Hussain, Music – Simon Boswell, Makeup Effects – CJ Goldman, Eyeball FX Design – Laurent Canniccioni, Production Design – Mathieu Giguere & Victoria Sanchez Mandryk.
Cast: Kaniehtiio Horn (The Writer), Cynthia Wu-Maneux (Junkie Girl), Imogen Haworth (Pregnant Girl), Rachelle Glait (Older Homeless Woman)
Sweets
Crew: Director/Screenplay – David Gregory, Producer – Alexandra Spector, Photography – John Honore, Music – Mark Raskin, Visual Effects – Bobby Hacker & Marcus Koch, Special Effects – Scotty Field & Melissa Lyon Low, Makeup Effects – Oddtopsy FX (Supervisor – Marcus Koch), Production Design – Lorry O'Toole.
Cast: Lindsay Goranson (Estelle), Guildford Adams (Greg), Lynn Lowry (Mikaela Da Vinci), Jessica Remmers (Antonia), Elissa Dowling (Subs)
---
Plot
Theatre Guignol:- A girl is drawn to the Theatre Guignol across the street from her apartment. Sitting in the audience, she watches as the marionettes come to life to tell stories. The Mother of Toads:- Martin and his girlfriend Karina are in France so that he can research a paper on the occult. In the marketplace, Karina picks up a pair of earrings that Martin recognises as being fashioned with the symbol of the Necronomicon. The old woman who runs the stall tells him to come to her place in the woods so she can show him an actual copy of the book. There she proves to be a witch who turns into a beautiful woman and seduces Martin. I Love You:- Mo returns to the Berlin apartment she shares with her boyfriend Axel and starts packing to leave. Axel has been drinking and has become frantic in her absence. She is determined to leave but he pleads that he loves her and not to go. She promises to then tell him the whole truth about her reasons for going. Wet Dreams:- Donnie keeps waking from nightmares where he is tempted by a beautiful girl and his penis eaten by the creature she has for a vagina, before waking up into another nightmare where his wife Carla serves his severed penis to him for breakfast. He goes to a psychologist in an attempt to stop the nightmares. Instead, the advice the psychologist gives him only causes him to pass through progressively more sexually tortured dreams. The Accident:- After witnessing a motorcyclist killed on a country ride as they drive by, a little girl asks her mother why people die. Vision Stains:- A woman has found that by injecting a drug taken from the eyeball of the recently dead into her own eye, she can absorb the memories of that person. She only looks for and chooses drug addicts and homeless women to kill. With the flood of memories that come, she dedicates herself to writing down the lives that the people led. Sweets:- Estelle announces that she wants to break up with Greg and he pleads with her not to go. The two of them had a happy relationship that was based around the fetishistic and gluttonous consumption of sweet food. She now introduces him to an exclusive party.
---
The horror anthology has a history that goes all the way back to the silent era, although was principally popularised by the British Dead of Night (1945). The idea of a show that had a different story each episode and a narrator or linking structure was popularised on television by The Twilight Zone (1959-63) and other series that copied its model, while England's Amicus studios created their own series of horror anthology films that enjoyed some popularity during the 1960s/70s beginning with Dr Terror's House of Horrors (1965). In more recent years, we have seen the idea of the horror anthology as a meeting ground for various genre directors as in the likes of Twilight Zone – The Movie (1983), Necronomicon (1993), Three … Extremes (2004), Chillerama (2011), The ABCs of Death (2012), V/H/S (2012) and sequels, The Profane Exhibit (2013), Southbound (2015), Tales of Halloween (2015), Grindsploitation (2016), Holidays (2016), XX (2017), The Field Guide to Evil (2018), Nightmare Cinema (2018) and Isolation (2021). The Theatre Bizarre is one such multi-director horror anthology that has been put together by a consortium of French genre fans and US producers primarily of short films for dvd extra releases of genre material.
The wraparound segments come from Jeremy Kasten, a director who previously made All Souls Day (2005), The Thirst (2006), the remake of The Wizard of Gore (2007) and The Dead Ones (2018). We are introduced to a girl (Virginia Newcomb) in a frenzied state in her apartment. She goes to a theatre across the street and sits down in the audience where marionettes come to life and perform a series of bizarre acts. In between the segments, the MC (Udo Kier) gradually becomes more human and the girl more puppet-like before he eventually folds her up and places her into a box. The puppet scenes have a colourful bizarreness to them, although the complaint might be that none of them are tied to the episodes they supposedly introduce.
The first segment, The Mother of Toads, is made by South African director Richard Stanley. Stanley made an extraordinary debut with the low-budget Cyberpunk film Hardware (1990), which seemed to herald a career of great promise. This was followed by the equally striking Dust Devil (1992) about a boogieman stalking the Namibian desert that was badly cut and little released and the debacle of the remake of The Island of Dr Moreau (1996), which had Stanley fired and replaced by John Frankenheimer. Since then, though announcing several projects, Stanley has only made two documentaries and The Mother of Toads is his first return to fictional subjects (and genre material) in two decades.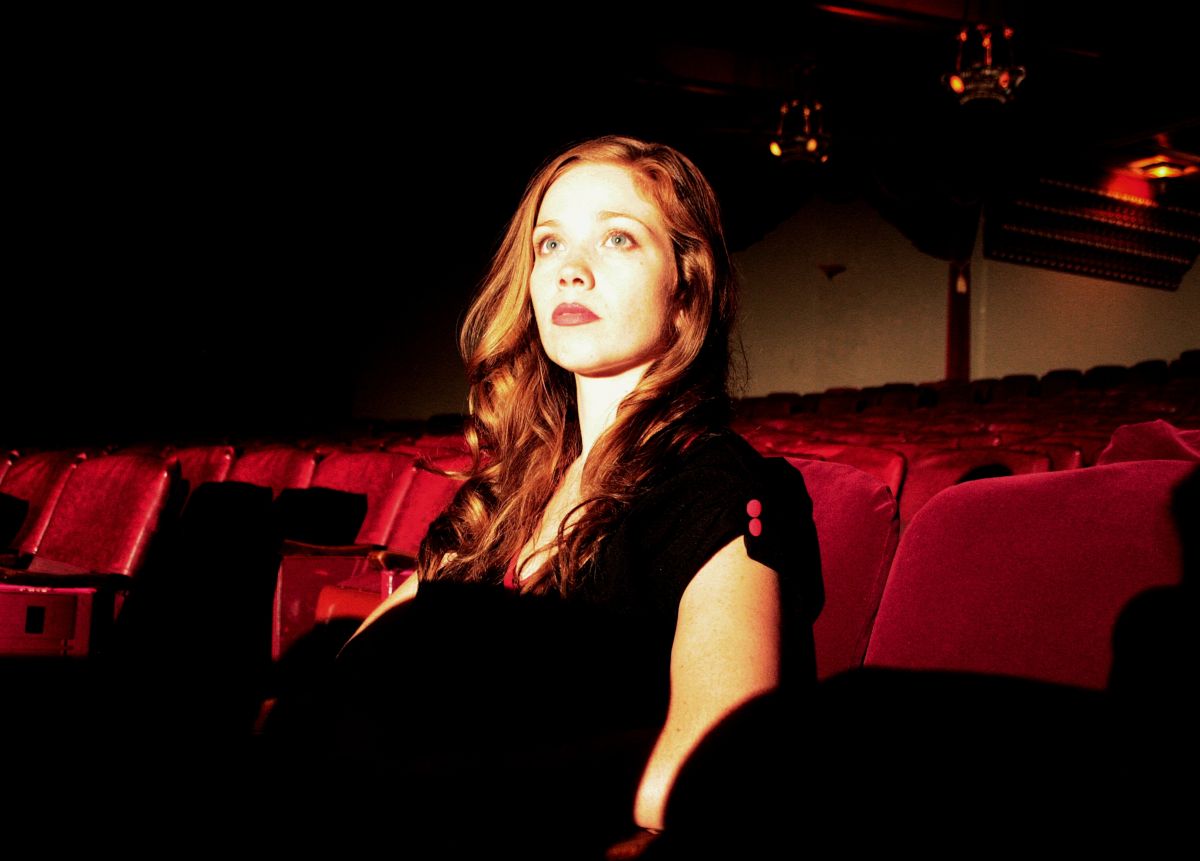 The Mother of Toads has been conceived as H.P. Lovecraft by way of Dario Argento's trilogy of Three Mothers films – Suspiria (1977), Inferno (1980) and Mother of Tears: The Third Mother (2007). These sources are explicitly namedropped with reference to the Necronomicon and the end credits pay tribute to the influence of Lovecraft and Clark Ashton Smith – Stanley later went on to make a full-length Lovecraft adaptation with Color Out of Space (2019). The the title homages Argento's films and Stanley casts Catriona MacColl, a British actress who played in two of Lucio Fulci's Argento-influenced Italo-horror films, City of the Living Dead (1980) and The Beyond (1981), as his witch. I really wanted to like The Mother of Toads as I think Richard Stanley is a director of great untapped promise who I wish would make more films. Alas, it is an episode that seems to meander without reaching much dramatic point. Stanley generates little in the way of uncanny or horrific effect – about the only thing the film rises to is a mildly erotic/perverse buzz during the love scenes where the young witch (Lisa Belle) starts shedding slime.
The second segment I Love You comes from another director who once showed promise, Buddy Giovinazzo who made the searingly grim no-budget Vietnam Veteran horror film Combat Shock (1986). Giovinazzo's career has been even more obscure than Richard Stanley's and these days he lives in Berlin (where he also shot the segment) and teaches film. Unlike Stanley, Giovinazzo finds himself with I Love You and delivers the strongest segment in the film. Initially, we think we are seeing a piece about boyfriend Andre Hennicke and how girlfriend Suzan Anbeh is seeking to escape from his cloying over-controlling love. This is abruptly turned on its head as she confesses the secret life she had in which she conducted multiple affairs under his nose. The writing and characters in these scenes are excellent and the segment works to devastating effect. The only complaint might be that it is not really a horror story at all – at least until the final scene (I did like where Suzan Anbeh's spirit makes a final taunt to Andre Hennicke before departing "I'm leaving now. I'd like to see you bring me back from this") – more a piece about the relationship between two people. It is also edited in a way that suggests an horrific opening whereas the ending reveals that this is in fact a flashback being had by Andre Hennicke from the end of the segment.
Another surprise name on the credits is Tom Savini. Savini is better known as a makeup effects artist who became a cult figure for his work on Dawn of the Dead (1978), Friday the 13th (1980), Maniac (1980) and Day of the Dead (1985), as well as his occasional acting appearances. Aside from three episodes of Tales from the Darkside (1983-8), Savini's only other directorial outing was the remake of Night of the Living Dead (1990). Wet Dreams has been conceived as a strange combination of Inception (2010) and a Freudian splatter film. The segment comes in terms of a series of layered dream effects and dreams within dreams. Unlike Inception, these fail to make a whole lot of sense. Savini throws up a variety of makeup effects (conducted by a different team, not himself) – a body being torn apart on a rack, a woman with a snapping insect for a vagina, James Gill having his eyelids snipped off – that are of variable effect. Savini himself also plays the role of the psychologist.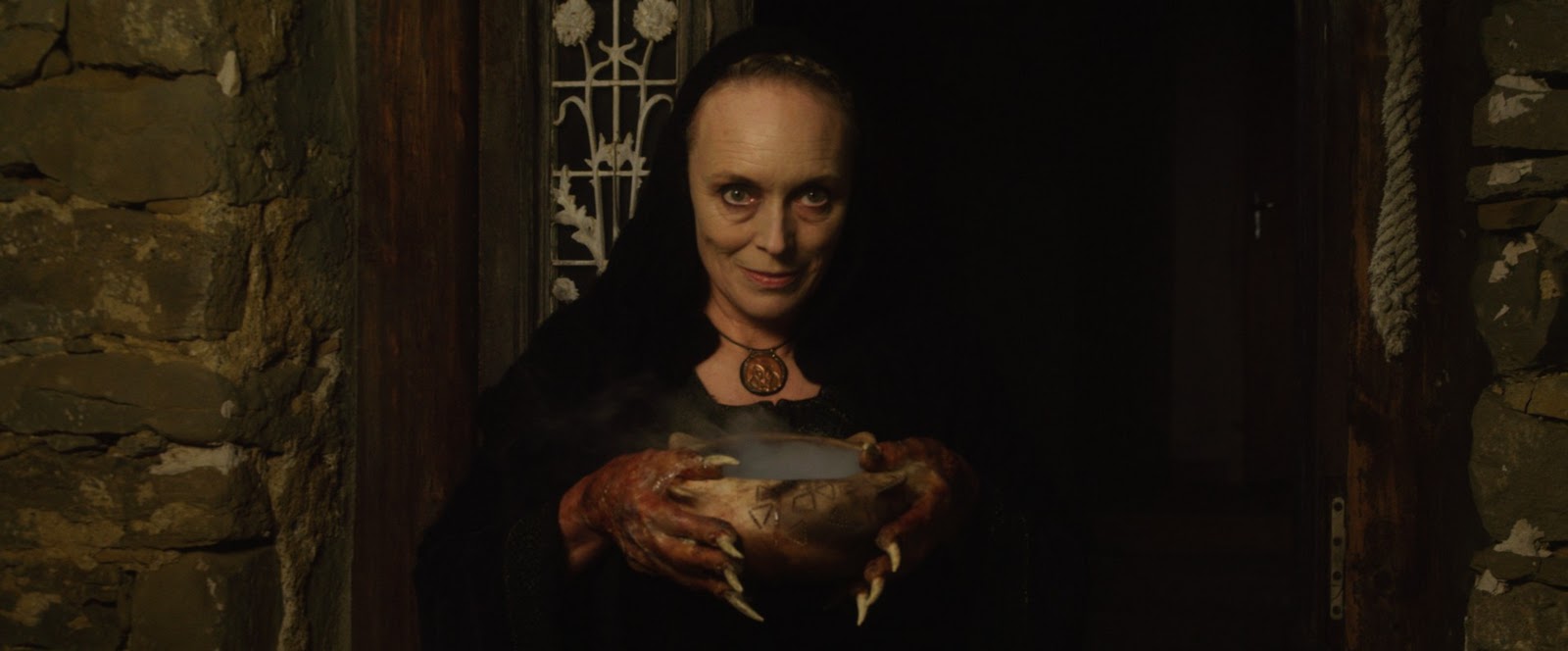 The Accident comes from Douglas Buck whose only prior film I had seen was the remake of Sisters (2006) where I was singularly unimpressed with what he had done to Brian De Palma's original. As a result, I watched The Accident with low expectations and was gently surprised. Like I Love You, it feels a stretch to call the episode a horror story. Mostly, it is a real-life drama centred around a young girl's question to her mother "why do people die?" The Accident emerges as a great student film (not meant as a derogatory criticism) – it is short, strains for profundity and style, and moreover achieves all of those things. It is beautifully photographed episode and Douglas Buck's drifting slow-motion camerawork finds a sense of inner mood that allows the entire segment to work very nicely.
Vision Stains comes from Karim Hussain, a Canadian director who had previously made the artily surreal horror films Subconscious Cruelty (2000) and Ascension (2002). Hussain has also worked as a cinematographer on a number of other high-profile genre films including Territories (2010), Hobo with a Shotgun (2011) and Antiviral (2012), as well as on the Mother of Toads and The Accident segments here. Vision Stains is a segment with a fascinating central idea – a woman kills other women who are derelict, injects their memories into her own eyeball and then feverishly writes down the story of their lives – that gets a not terribly interesting treatment. The segment never emerges as much more than a series of sequential scenes where Kaniehtiio Horn attacks and kills people to obtain their memories. I kept waiting for Karim Hussain to do something more with the idea.
The final segment Sweets comes from David Gregory who is also one of the producers of the film. Gregory had previously directed dozens of short films for dvd extra menus, as well as one feature-length film with Plague Town (2008) and later reteamed with Richard Stanley to make the utterly fascinating documentary Lost Soul: The Doomed Journey of Richard Stanley's Island of Dr. Moreau (2014), as well as produce Stanley's H.P. Lovecraft adaptation Color Out of Space, plus other documentaries such asBlood and Flesh: The Reel Life and Ghastly Death of Al Adamson (2019) and Tales of the Uncanny: The Ultimate Survey of Anthology Horror (2020).
Sweets reminds something of Brett Leonard's Feed (2006) and its fascinated blurring of gluttony and sexual fetishism. The segment hits a strange tone from its opening on Guildford Adams' craven pleas for Leslie Goranson not to leave him and her disinterested, almost robotic parroting of a range of relationship cliches. Gregory then takes us through the cartoonishly exaggerated world of their flashbacks. The images in these become increasingly bizarre – she on top of him forcing food down a funnel into his mouth, giving him a gas mask to drink berry juice through, before we come to the decadent party at the end that includes images where one girl vomits on another girl's cleavage then sops it up with a biscuit and eats it, offering a bite to the other girl, before the grisly move over into horror at the end. The only complaint with the episode is wondering why with such rampant gluttony nobody ever gets overweight.
---
---