---
USA/Germany. 2000.
Crew
Director – Chuck Russell, Screenplay – Clifford & Ellen Green & Tom Rickman, Based on the Novel by Cathy Cash Spellman, Producer – Mace Neufeld, Photography – Peter Menzies Jr, Music – Christopher Young, Visual Effects Supervisors – Joel Hynek & Glenn Neufeld, Visual Effects – MVFX, Special Effects – Kavanagh Special Effects (Supervisor – Michael Kavanagh), Makeup Effects – Greg Cannom & Keith Vanderlaan's Captive Audience Productions, Prosthetics & Tattoos – Caligari Inc, Production Design – Carol Spier. Production Company – Icon Entertainment/MFP Munich/BF Film Partners.
Cast
Kim Basinger (Maggie O'Connor), Jimmy Smits (Agent John Travis), Rufus Sewell (Eric Stark), Holliston Coleman (Cody O'Connor), Angela Bettis (Jenna O'Connor), Christina Ricci (Sherry Post), Dimitra Arliss (Dania), Michael Gaston (Bugatti), Lumi Cavazos (Sister Rose), Eugene Lipinski (Stuart), Ian Holm (Reverend Grissom)
---
Plot
On Christmas Eve, Maggie O'Connor receives a visit from her drug-addicted younger sister Jenna who has just given birth to a baby girl Cody. Jenna then leaves, abandoning the baby with Maggie. Maggie decides to raise Cody on her own, even though she appears autistic. Six years later, Jenna returns, now recovered and married to Eric Stark, the charismatic leader of a cult known as The New Dawn, and demanding Cody back. When Maggie refuses to hand Cody over, the cult snatches her. Maggie discovers that the cult is responsible for a series of child killings throughout the city. She realises that they want Cody because she possesses divine powers and that it is Stark's intention to corrupt Cody so that the powers can be turned toward darkness.
---
Chuck Russell is a director who has risen up through the genre ranks, making the likes of A Nightmare on Elm Street III: The Dream Warriors (1987) and the remake of The Blob (1988). In these, Russell demonstrated a flair for 1980s makeup effects driven horror. In the 1990s, Russell seemed to want to become a respectable director and started calling himself Charles Russell under which name he made The Mask (1994), a frenetically silly live-action cartoon show featuring a good many CGI effects and an OTT Jim Carrey, and the Arnold Schwarzenegger vehicle Eraser (1996), a B action movie that somehow ended up with a $100 million budget. With Bless the Child, Russell was again calling himself Chuck and has returned to the horror genre. Subsequently, Russell went onto make The Scorpion King (2002) and I Am Wrath (2016).
It seems a surprise in Hollywood where everything is sold in terms of high concept novelty that Bless the Child managed to get made as anything other than a direct-to-video throwaway, let alone with a substantial budget and A list stars. There is nothing to Bless the Child other than a rehash of the cliches of the numerous ripoffs of The Omen (1976). The plot of a cult pursuing a child is remarkably similar to the Dean R. Koontz adaptation Servants of Twilight (1991), the principle difference being that in Servants of Twilight the cult consisted of Christian fanatics trying to obtain a child anti-Christ whereas in Bless the Child the cult are Satanists (who, in the film's most amusing touch, have been modeled on the Scientologists) who are trying to obtain a child Christ. Everything in the film seems so tired that even despite a high-sell tv promotional campaign Bless the Child failed to interest audiences and barely even made a dent in the box-office on its opening week.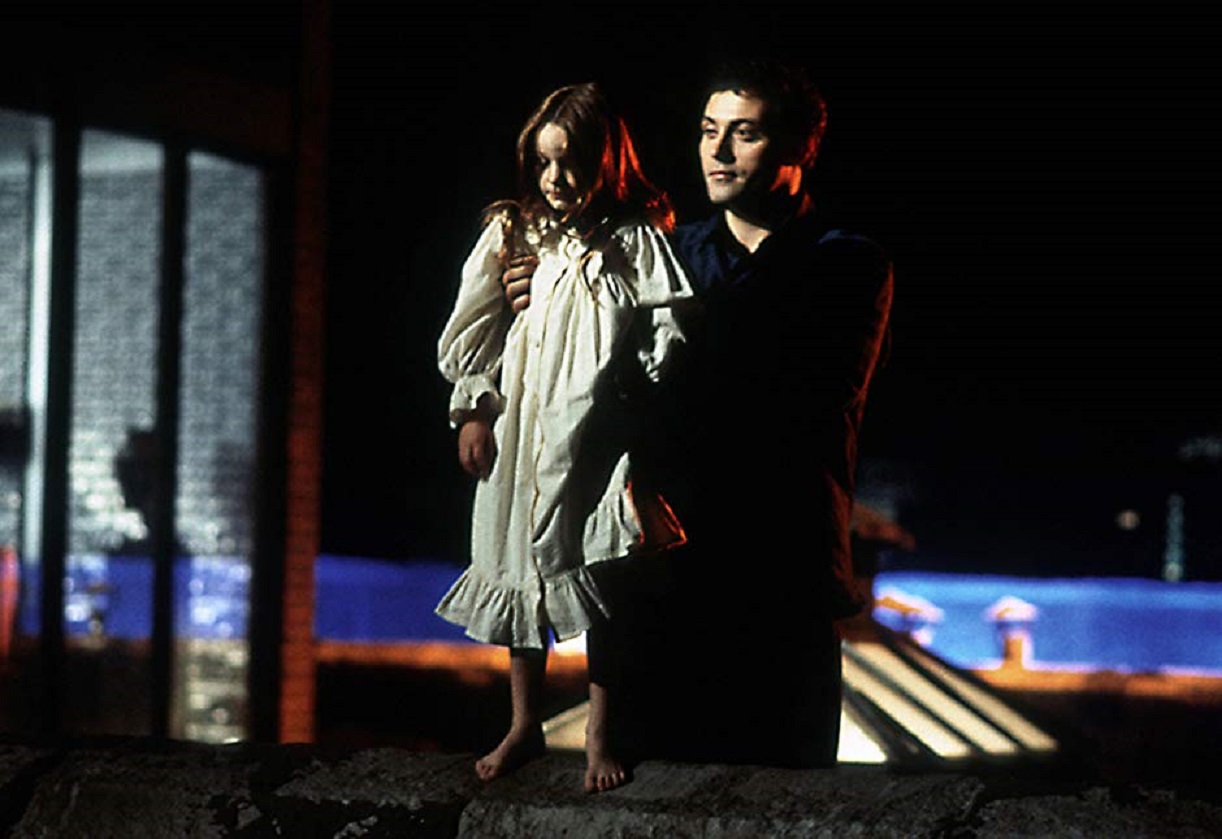 Chuck Russell clearly has a reasonable budget at his disposal but Bless the Child only reads like one vast wasted opportunity. In the 1990s, Russell translated his penchant for makeup effects to CGI. Here however he makes the mistake of throwing in CGI effects as an end to themselves. We have various visions of CGI rats, demons and angels as well as a couple of expensively mounted car chase sequences but nothing that succeeds in raising the slightest tension. Even the child's miracles seem routine – she causes plates to spin of their own accord, candles in a church to spontaneously light and … brings a bird back to life – all accompanied by a score that goes into overdrive producing heavenly choruses.
There are a couple of sequences with Rufus Sewell trying to seduce the young girl over to the dark side – torching a homeless man in front of her and a sequence akin to The Devil's temptation of Christ telling her to jump off a roof and see if God will catch her – that have a darker psychological undertow that is far more effective than any of the CGI pop-up effects.
It is in these moments that Chuck Russell stumbles onto a direction that the film should have taken. If he had made a film that centred around a young child struggling to stop herself being seduced by a cult, Bless the Child would have been considerably more interesting. Alas, Russell cannot think further than the Omen cliches, heavenly choruses and a banal vision of good and evil that holds the unquestioning view that the Catholic Church is the arbiter of good and evil in the world – and resultingly Bless the Child collapses into dreary cliche.
---
Trailer here
---