---
Crew
Director/Screenplay – Evan Spiliotopoulos, Based on the Novel Shrine by James Herbert, Producers – Sam Raimi, Evan Spiliotopoulos & Rob Tapert, Photography – Craig Wrobleski, Music – Joseph Bishara, Visual Effects – MELS (Supervisor – Luc Julien), El Ranchito (Supervisors – Oscar Perca & Javier Roca), Temprimental FX, UPP (Supervisor – Viktor Müller), Special Effects Supervisor – Michael Ricci, Makeup Effects Design – Adrien Morot, Production Design – Felicity Abbott. Production Company – Ghost House Pictures.
Cast
Jeffrey Dean Morgan (Gerry Fenn), Cricket Brown (Alice Padgett), William Sadler (Father William Hagan), Katie Aselton (Natalie Gates), Cary Elwes (Bishop Gyles), Diogo Morgado (Monsieur Delgrade), Bates Wilder (Geary), Marina Mazepa (Mary of Elnor)
---
Plot
Gerry Fenn, a tabloid journalist in Boston, is sent to the small town of Banfield, to cover a possible cattle mutilation. To spice up the article, Gerry smashes an old doll he finds in the hollow of a tree in the field and then claims the cattle mutilation was caused by a broken totem. That night, he crashes in his vehicle to avoid hitting a girl on the road. He finds the girl Alice Padgett in front of the tree talking. He takes her to parish priest Father Hagen but his claim that she was talking is ridiculed as he learns that Alice is deafmute. The next day, Alice stands up in the church and speaks. She leads the parishioners to the tree where she speaks on behalf of the Virgin Mary and places her hands on a crippled boy, causing him to be able to get up and walk. The church immediately brings in an investigator to authenticate the miracle. Gerry stands up to defend Alice who connects with him. At the same time, Gerry begins to see a more sinister truth behind Alice's miracles leading to Mary of Elnor who was executed for witchcraft by a mob on the field in 1845.
---
The Unholy is a production from Sam Raimi's Ghost House Pictures. Ghost House was prolific throughout the 2000s and has also made the likes of The Grudge (2004), Boogeyman (2005) and sequels, The Messengers (2007), Rise (2007), 30 Days of Night (2007), Drag Me to Hell (2009), The Possession (2012), Don't Breathe (2016), and the remakes of Evil Dead (2013) and Poltergeist (2015), as well as the tv series Legend of the Seeker (2008-10) and 13: Fear is Real (2009). I had assumed that Ghost House had quietly shut up shop as they have been very quiet since 2016, putting out only the critically derided relaunch of The Grudge (2020), although it appears they are still active and shortly after this released Don't Breathe 2 (2021).
The film adapts Shrine (1983), a novel by the late British horror writer James Herbert (1943-2013). Herbert was a prolific writer who enjoyed success beginning with his first novel The Rats (1974). Herbert went on to write other popular works such as The Fog (1975), The Survivor (1976), Fluke (1977), The Spear (1978), The Magic Cottage (1986) and Haunted (1988), among others. Herbert was not the world's greatest writer but his earliest books in particular come with a grisly, gore-drenched extremism. Herbert became so prolific he was even awarded an OBE. (See below for other films based on James Herbert's books).
The Unholy – no relation to the earlier possession and exorcism film The Unholy (1988) – was a directorial debut for Evan Spiliotopoulos. Spiliotopoulos has been working as a screenwriter since the 1990s, beginning with B-budget Avi Nesher films such as The Outsider (1996) and Legion (1997) and then Disney made-for-video spinoffs such as Mickey, Donald, Goofy: The Three Musketeers (2004). Pooh's Heffalump Movie (2005), The Little Mermaid: Ariel's Beginning (2008) and Tinker Bell and the Lost Treasure (2009). Spiliotopoulos wrote various cable-made and video-released thrillers like Bare Witness (2002) and Art Heist (2004), plus animated fare like Battle for Terra (2007) and The Nutty Professor (2008). He finally began to get A-list screenplay work in the 2010s with films such as Hercules (2014), The Huntsman: Winter's War (2016), Beauty and the Beast (2017), Charlie's Angels (2019) and Snake Eyes: G.I. Joe Origins (2021).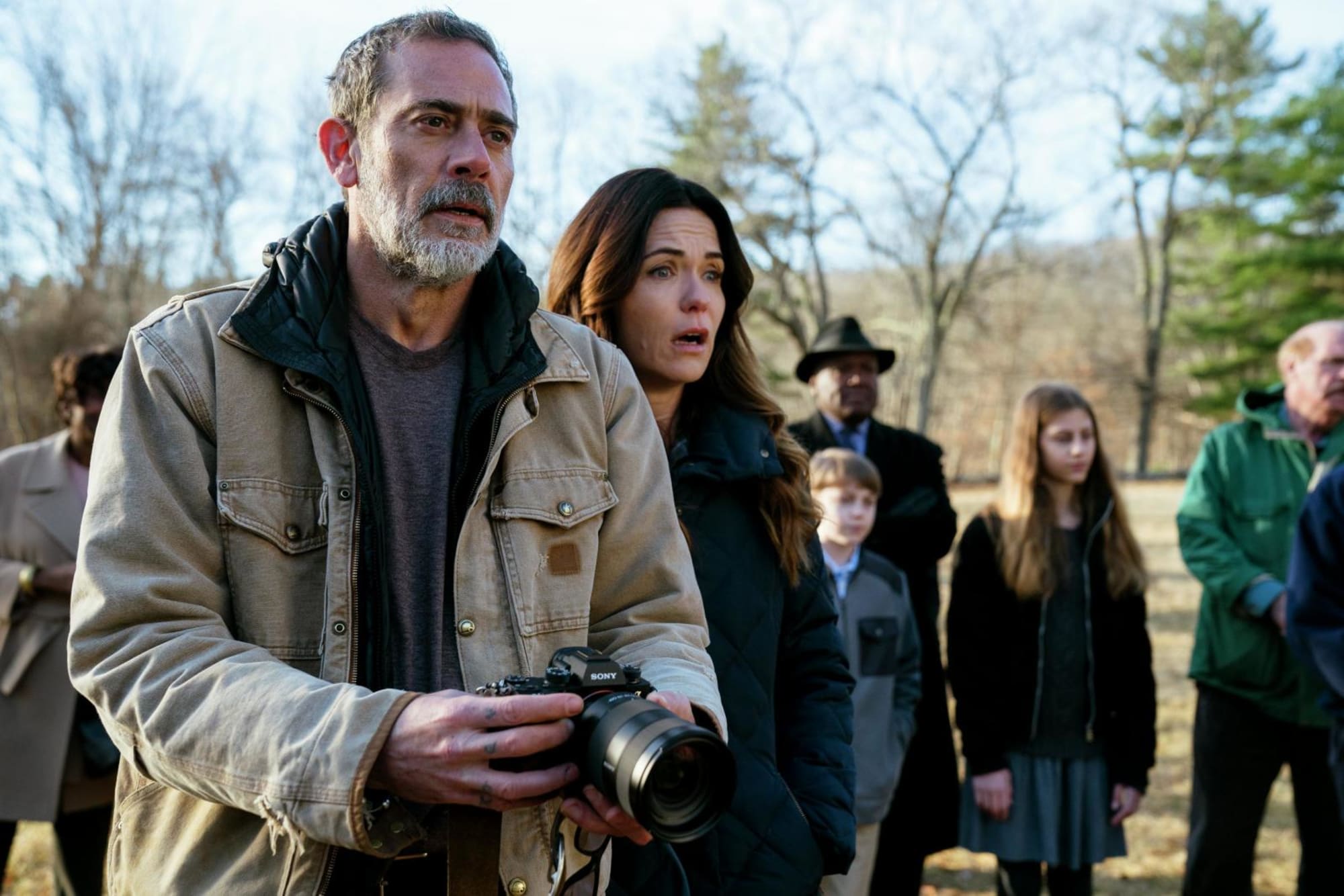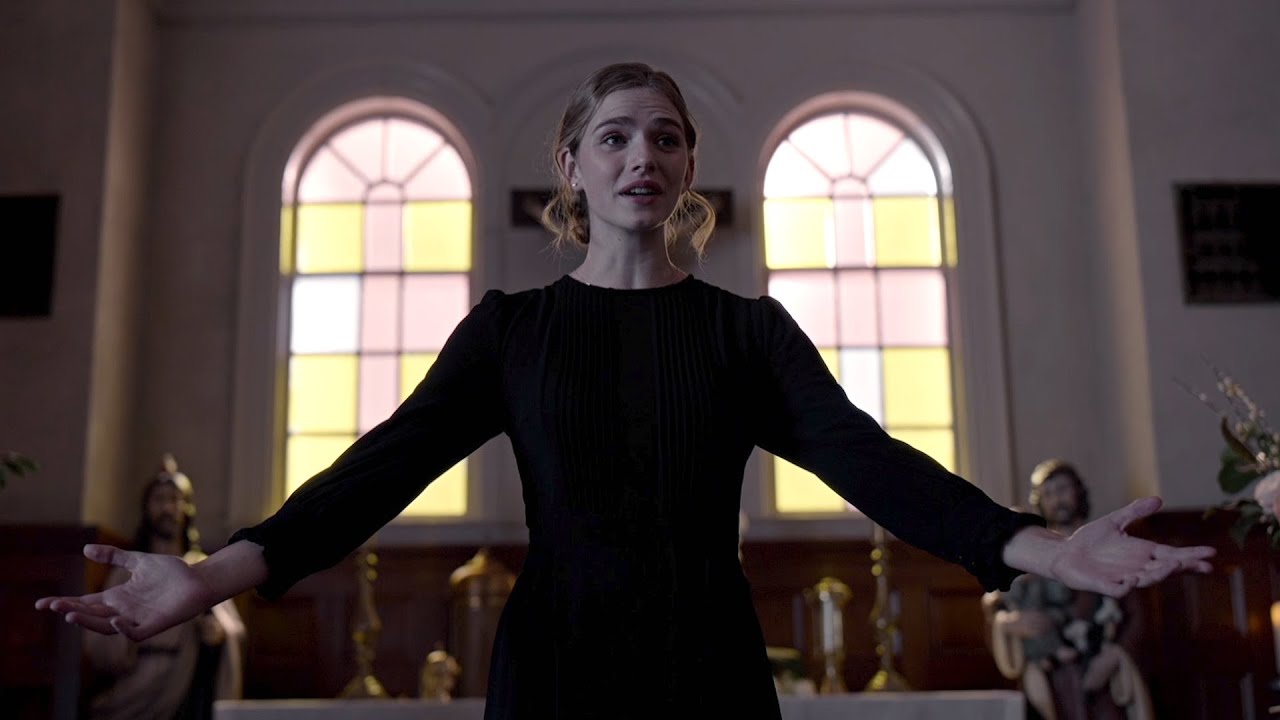 Genre cinema has always had a very ambiguous relationship with Miracles. The 1940s/50s was filled with painfully pious Catholic works such as The Miracle of the Bells (1948), Miracle in Milan (1952), The Miracle of Our Lady of Fatima (1952) and Miracle in the Rain (1956). Ever since then, we have had a spate of films about stranger appearing offering miracles that are always seen as highly dubious – most notedly Pier Paolo Pasolini's Teorema (1968) and the Dennis Potter tv play Brimstone and Treacle (1976/1987) and its film remake Brimstone and Treacle (1982). along with other works like Peter Greenaway's The Baby of Mâcon (1993), That Eye, The Sky (1994), Uwe Boll's The Final Storm (2010) and Outside Satan (2011), The work that The Unholy most resembles is The Visitation (2006) with Edward Furlong as an ambiguous miracle healer.
In the film version, James Herbert's book gets a transplant from rural England to rural Massachusetts, although the plot otherwise remains surprisingly faithful, dropping only a few background characters like Alice's parents and Gerry's girlfriend and adding the town doctor played by Katie Aselton. 'The Unholy has also trimmed down Herbert's characteristic grisly despatches to get a PG-13 rating. That said, the film sits oddly as a horror film. On one hand, it comes with the Ghost House and James Herbert pedigree. On the other hand, it does take its Catholicism more seriously than the average horror film with scenes where Cary Elwes stands up to lecture us about the real-life miracles at Fatima, Medjugore and Lourdes.
Directorially, Evan Spiliotopoulos underplays what is happening. With its 99-minute runtime, the film often feels talk heavy and to drag when it feels like it should crackle with excitement. To compensate, Spiliotopoulos throws in a series of jumpshocks at appropriate intervals – Jeffrey Dean Morgan variously being spooked by faces appearing out of pools and his laptop screen or a hanged body falling in front of him. A scene where he and Katie Aselton enter a basement filled with shrouded figures that proceed to come to life has an incredible predictability to it as to what is going tthe moment you see the shapes there. It is as though someone came in in post-production and decided that Spiliotopoulos had delivered a bloodless film that was focused too much on the spiritual debate and that it needed some spooking up to still classify as a horror film. The result still comes out far too tame and mannered to hold any effect.
Other James Herbert screen adaptations are:– The Survivor (1981) about a haunted airline crash survivor; Deadly Eyes (1982), adapted from The Rats; Fluke (1995) about a man reincarnated as a dog; the ghost story Haunted (1995); and the ghost story tv mini-series The Secret of Crickley Hall (2012).
---
Trailer here
---