---
Crew
Director/Story – Robert Tinnell, Screenplay – Richard Goudreau & Roc LaFortune, Producer – Goudreau, Photography – Pierre Jodoin, Music – Jerry de Villiers Jr, CGI Effects – Mangouste, Special Effects – Cineffects (Supervisor – Ryal Cosgrove), Production Design – Jules Ricard. Production Company – Lions Gate/Melleny Productions.
Cast
Ricky Mabe (Ben Stiles), Elisha Cuthbert (Katherine Winslowe), Jan Rubes (Jason Stiles), Ben Gazzara (Ellicott Winslowe), Charles Powell (Courtney Harney), Andrea Martin (Professor Muriel Twyman), Christopher Heyerdahl (Thad Stiles), Chip Chuipka (Perkins), Stephanie Morgenstern (Mary Alice Stiles), Vlasta Vrana (Mortimer Higgins), Matt Smiley & Patrick Thomas (The Two Franks)
---
Plot
Ben Stiles is expelled from boarding school for a prank in which he rigs a ballroom to make it appear haunted by a ghost. Ben's father, a busy diplomat, sends Ben to stay with his estranged father who lives in an imposing country mansion. There Ben sees the ghost of a woman. However, when he tries to find out who she is, Ben encounters a wall of denial from his grandfather. He befriends and becomes involved with a neighbouring girl Katherine Winslowe. The two team up to create a fake haunting to deal with two bullies and then to solve the mystery of the ghost. Their investigation is hampered by both her uncle and Ben's grandfather who forbid them to see each other again. Defying either, they try to dig into the scerets of the past that both elders want to keep buried.
---
Believe is a venture into the worthy and cinematically underdeveloped genre of the children's ghost story. It comes from Robert Tinnell, a Canadian-based American director who has made a number of children's films, including the juvenile Arthurian fantasy Kids of the Round Table (1995) and the delightful genre homage Frankenstein and Me (1996), and subsequently the modernised Edgar Allan Poe anthology Requiem for the Damned (2012) and the documentary That $#!% Will Rot Your Brain: How the Monster Kids Transformed Popular Culture (2014).
Robert Tinnell is clearly a genre fan. Frankenstein and Me is a fan's film filled with pastiches of classic horror films and a long list of genre names thanked for inspiration on the end credits. There is a great deal of thematic connection between Frankenstein and Me and this film. In fact, the protagonist in Believe could be the same one in Frankenstein and Me a few years older.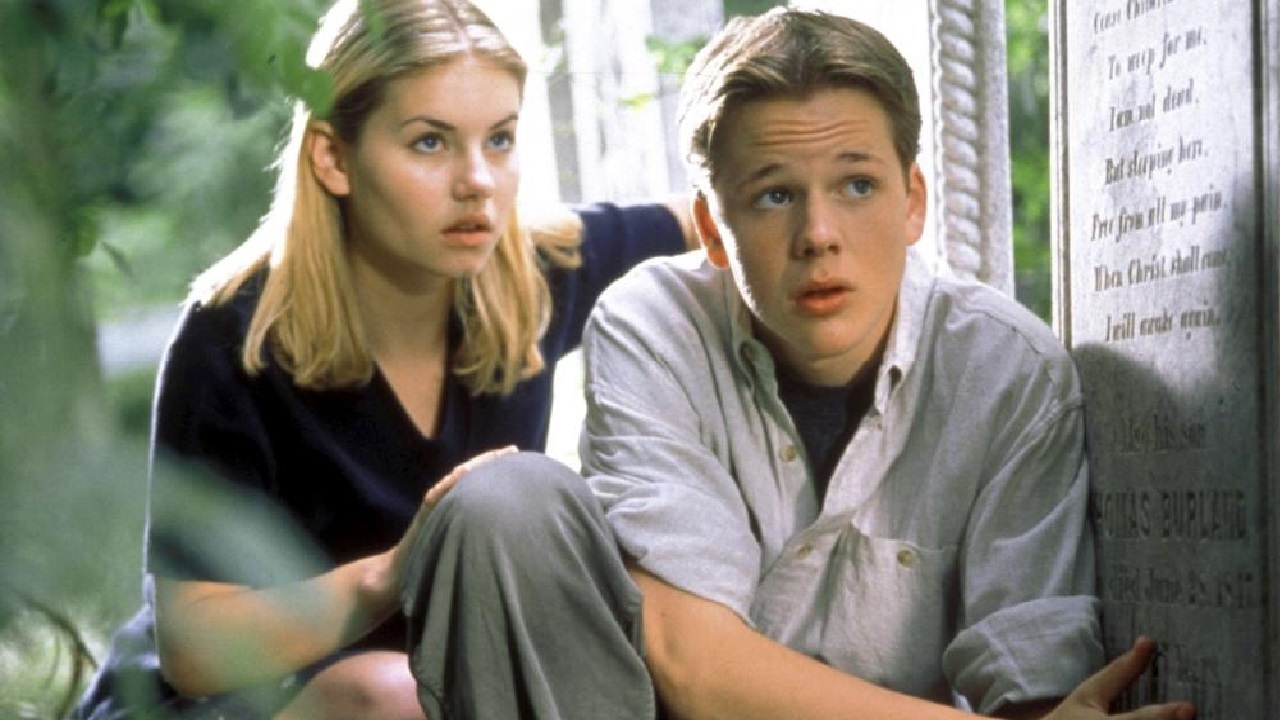 Again we have an intelligent and imaginative kid with a love of horror who, as the story begins, is placed in a situation divorced from parental familiarity and where he is castigated and pressured to give up a love of horror – in this case staging elaborate pranks to scare people – by the forces of conservatism. The scenes that Tinnell seems to have the most affinity for here are the ones of the young hero rigging an abandoned house to scare two bullies – you can see Tinnell the genre fan bubbling beneath these scenes, he even takes time out to explain what Super 8 is. It could just as easily be a self-portrait of Tinnell as novice filmmaker.
The plot is fairly standard as children's ghost stories go, with children piecing together a puzzle from the past about the ghost's identity, with all ending on a eucatastrophic redemption and reconciliation of estranged families and different generations among the living. It is standard as the genre goes but Tinnell directs with a fair degree of atmosphere – best is the eerie appearance of a fake ghost with long flowing tendrils that hovers up around ceiling height in a ballroom in the opening moments.
Even better is the unusual complexity of character invested in the film – there being an especially touching moment where heroine Elisha Cuthbert wonders if ghosts can come back to the world of the living then why can't her dead parents: "Didn't they love me enough?"
---
---