---
Crew
Director/Screenplay – Kwak Kyung-Taek, Producers – Kim In-Soo & Seo Woo-Sik, Photography – Park Hee-Ju. Production Company – Free Cinema/Ilshin Investment.
Cast
Cha In-Pyo (Dr Kang Ji-Min), Kim Hae-Soo (Dr Soo), Kim Ha-Neul (Seh)
---
Plot
At a South Korean hospital, Soo is asked by her uncle, the hospital administrator, to investigate a former classmate, the brilliant but cold Dr Min, a fourth-year surgical resident who has been successfully conducting neurosurgical operations that even the hospital's most skilled surgeons consider too dangerous. As Soo investigates, the feelings she has had for Min since school come to the fore. She then uncovers that the source of Min's success may be is his use of shamanistic magic. Meanwhile, Min is drawn to Seh, a young teenage girl with a fatal brain tumour, something that Soo realises will be fatal for Min to heal.
---
Doctor K is a frustrating film. It is both well made and well acted and there is nothing technically or artistically deficient about it. It is just the way it is presented and promoted – both by its makers and in its screening at the Vancouver International Film Festival – it looks like it is shaping up to be a horror film, when in fact it ends up a completely different film altogether.
It even seems to be starting out to be a horror film – it effectively suggests that Dr Min is up to sinister things at the hospital with scenes of him sitting at the bottom of a swimming pool and breathing in the water, of him seemingly using psychic powers to deal with people who threaten him, people seeing him in the midst of shamanistic ceremonies and some gory open-head neurosurgical operations. Cha In-Pyo gives a wonderfully cold, intensive performance that is not unakin to Jeffrey Combs in Re-Animator (1985) – indeed, Cha even looks like an Asian version of Jeffrey Combs.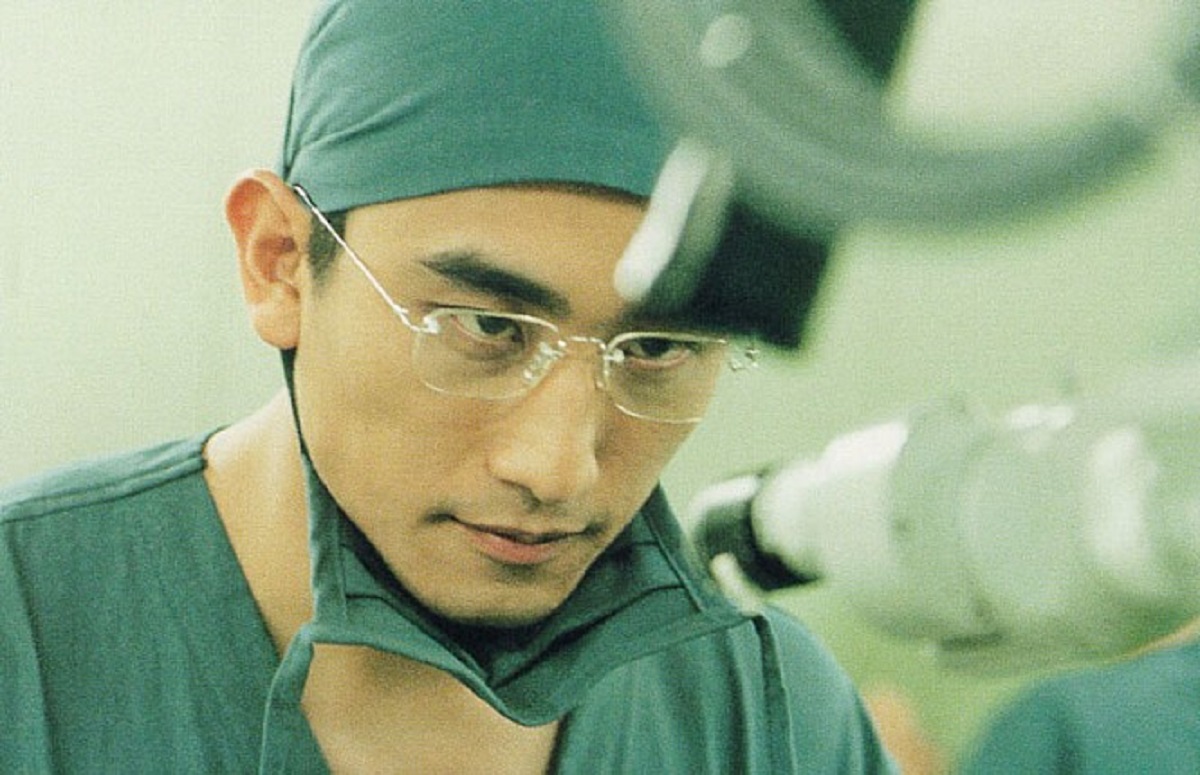 However, just when one sits down to what looks like it is shaping up to be a nice, juicy, gory film about the furtive goings-on by a surgeon of questionable sanity, Doctor K turns into entirely different altogether, wherein Dr Min is revealed to be a sympathetic shamanistic healer. Having started out as a horror film, Doctor K contrarily turns out to be, of all things, a romance. Certainly, the playing of all three principals in the romantic triangle is good. The beautiful Kim Hae-Soon provides quietly determined strength as the doctor who unrequitedly desires Dr Min, while Kim Ha-Neul proves a frequent scene-stealing delight with her pixieish poutings and flirtations.
For all that, it is the story that gets the better of the film. The faith healer aspect is not handled with a great deal of originality and the ending quickly heads down into cliches about the healer having to bear upon himself the cost of the pain he delivers and a banally sentimental final vision of the afterlife.
In an interesting note, director/screenwriter Kwak Kyung-Taek studied for a medical degree prior to turning to film, which no doubt accounts for an uncommon degree of conviction in the surgical scenes.
---
---