---
Crew
Directors/Producers – Don Bluth & Gary Goldman, Screenplay – Jay Lacopo, Music/Songs – Stephen Flaherty, Lyrics – Lynn Ahrens, Animation Director – Len Simon, Art Direction – Rob Nason & Kenneth Valentine Slevin. Production Company – 20th Century Fox Home Entertainment.
Voices
Hank Azaria (Bartok), Kelsey Grammer (Zozi), Andrea Martin (Baba Yaga), Catherine O'Hara (Ludmilla), Jennifer Tilly (Piloff), Phillip Van Dyke (Prince Ivan), Tim Curry (The Skull), French Stewart (Oble)
---
Plot
The Russian prince Ivan is abducted by the fearsome iron-toothed witch Baba Yaga. The bat Bartok is giving highly fanciful accounts of his battles with mythical creatures in the marketplace. Ludmilla, the guardian to the throne, takes the step of hiring the services of Bartok to rescue Ivan. Bartok and his companion, the bear Zozi, travel into the Iron Forest to meet Baba Yaga. She gives Bartok three tasks to complete, after which she will tell him where Prince Ivan is. However, Bartok finds that all is not as it appears to be.
---
Don Bluth is one of the few independent names in animation. Bluth has been responsible for a good deal of mediocre and middle-of-the-road animated fodder during the 1980s and in particular the 1990s – the likes of An American Tail (1986), The Land Before Time (1988), All Dogs Go to Heaven (1989), Rock-a-Doodle (1991), Thumbelina (1994), A Troll in Central Park (1994) and The Pebble and the Penguin (1995) – and one great film, his first – the stunning The Secret of N.I.M.H. (1982). Towards the end of the 1990s, Bluth was given the opportunity to start flourishing his muscle on the kind of budgets that Disney animated films usually have with the likes of Anastasia (1997) and Titan A.E. (2000). Both were impressive films, although Titan A.E. was a box-office disaster after which Bluth quit filmmaking altogether. In between these two big-budget films, Bluth made this video-released quickie, which was more typical of his usual animated output.
Most of Don Bluth's films have been sequelised – The Secret of N.I.M.H., An American Tail and in particular, The Land Before Time, which produced an incredible twelve sequels, and All Dogs Go to Heaven, which produced one sequel and then an animated tv series. In all cases, these were made by others after Bluth had departed or sold copyright interest in the property. Bartok the Magnificent is the first time that Bluth has sequelised his own material. In this case, Bartok is a spin-off from Anastasia, continuing the adventures of the character of Bartok (who in that film was sidekick to the evil Rasputin and a far less heroic character than he is here).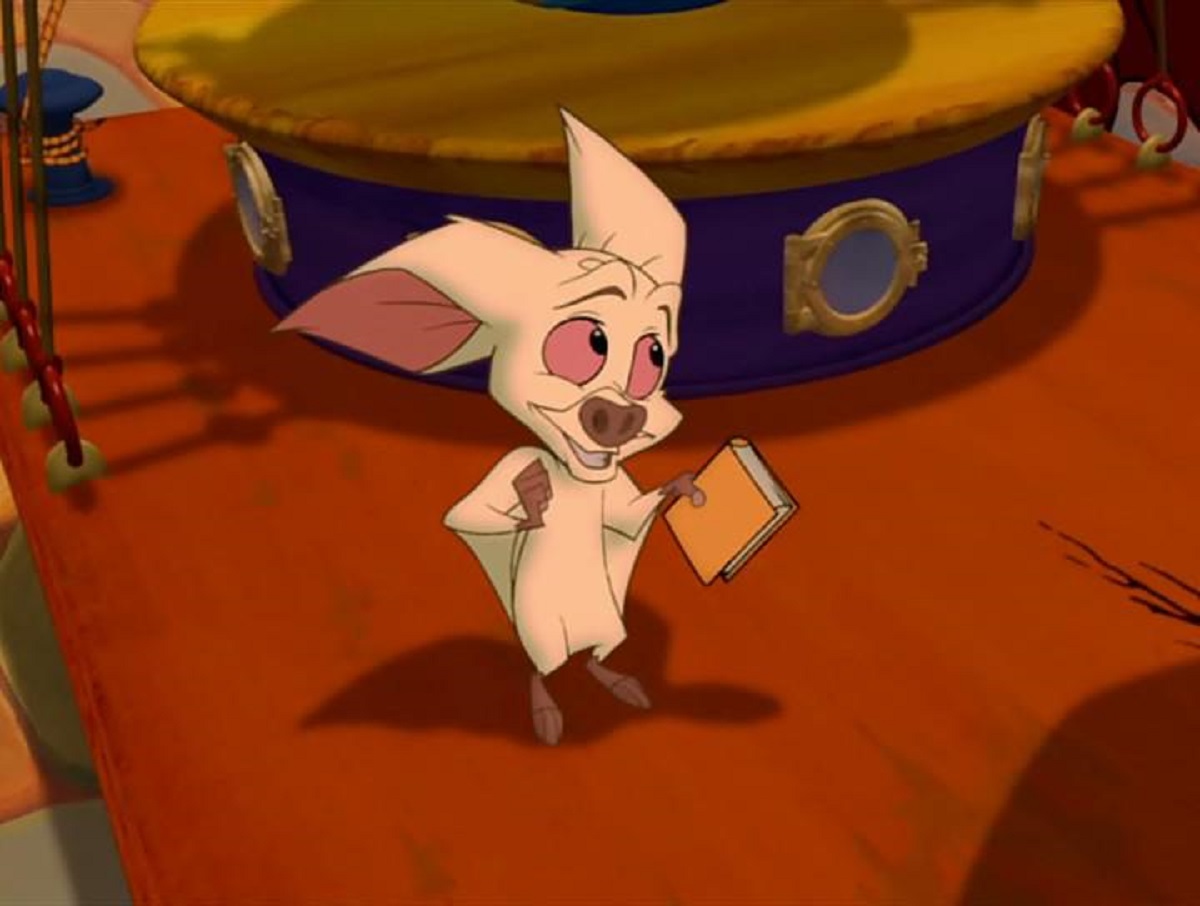 While Anastasia was an animated version of the 1956 musical and loosely based on Russian history, Bartok the Magnificent is original material. In fact, it is much more of a fantasy film than Anastasia ever was. It winds in the interesting Russian folk legend of Baba Yaga – even if it fails to do the character justice. The story is a routine variation on what John Clute calls the Plot Coupons fantasy wherein the hero must go on a quest to gather various items. As with much of Don Bluth's material, the film is very schematic, ending in a reversal of expectation and a routinely spectacular dragon-transformation climax.
The production values and animation is a great deal cheaper than that which was lavished on Anastasia, with the result giving all indication of a video quickie – the film is only 67 minutes long. On the plus side, the voicing of Hank Azaria and Kelsey Grammer, both returnees from Anastasia, with Grammer playing a different role this time, is immensely likeable. Azaria delivers Bartok as an appealingly craven Peter Lorre imitation, while Kelsey Grammer plays Zosie with marvellously theatrical pomposity.
---
---