aka Eye of the Killer
---
UK/Germany. 1999.
Crew
Director – Paul Marcus, Screenplay – Jeff Miller, Producers – Tom Kinninmont, Andre Paquette & Tina Stern, Photography – Brian Pearson, Music – Michael Hoenig, Production Design – Taavo Soodor. Production Company – Promark Entertainment Group/Videal Gmbh.
Cast
Kiefer Sutherland (Detective Michael Hayden), Henry Czerny (Harvey), Polly Walker (Dr Vera Swann), Gary Hudson (Lieutenant John Hatter), Stephen Ouimette (Gideon Wood), Eve Crawford (Margaret Ellison), Ron Sanosiak (Ray Coombs), Dennis Akiyama (Owen)
---
Plot
Michael Hayden is a burned out police detective with an alcohol problem. Michael then starts to experience visions. At the same time, a serial killer nicknamed Jabberwocky resumes activity after several years' silence. Hayden meets the strange Harvey who suggests that what Michael is receiving are psychic flashes and precognitive dreams. As Hayden's superiors insist that he hound a former suspect in the Jabberwocky case, his visions lead him in other directions. However, Michael has difficulty explaining these to his superiors.
---
After Alice is a serial killer thriller that turned up in the backroads of video release and cable programming without attaining any notice.
As a serial killer thriller, it is routine. Things do start to become interesting when the film turns into a clairvoyant thriller along the lines of films such as Eyes of Laura Mars (1978), Fear (1990), In Dreams (1999) and The Gift (2000). Things become fascinating with the introduction of Henry Czerny's weird psychic, where it then becomes apparent that Kiefer Sutherland is having clairvoyant flashes himself. The characterisation of Kiefer Sutherland's burned-out cop is well done and there are some interesting characters throughout, especially Stephen Ouimette as a wrongly hounded suspect.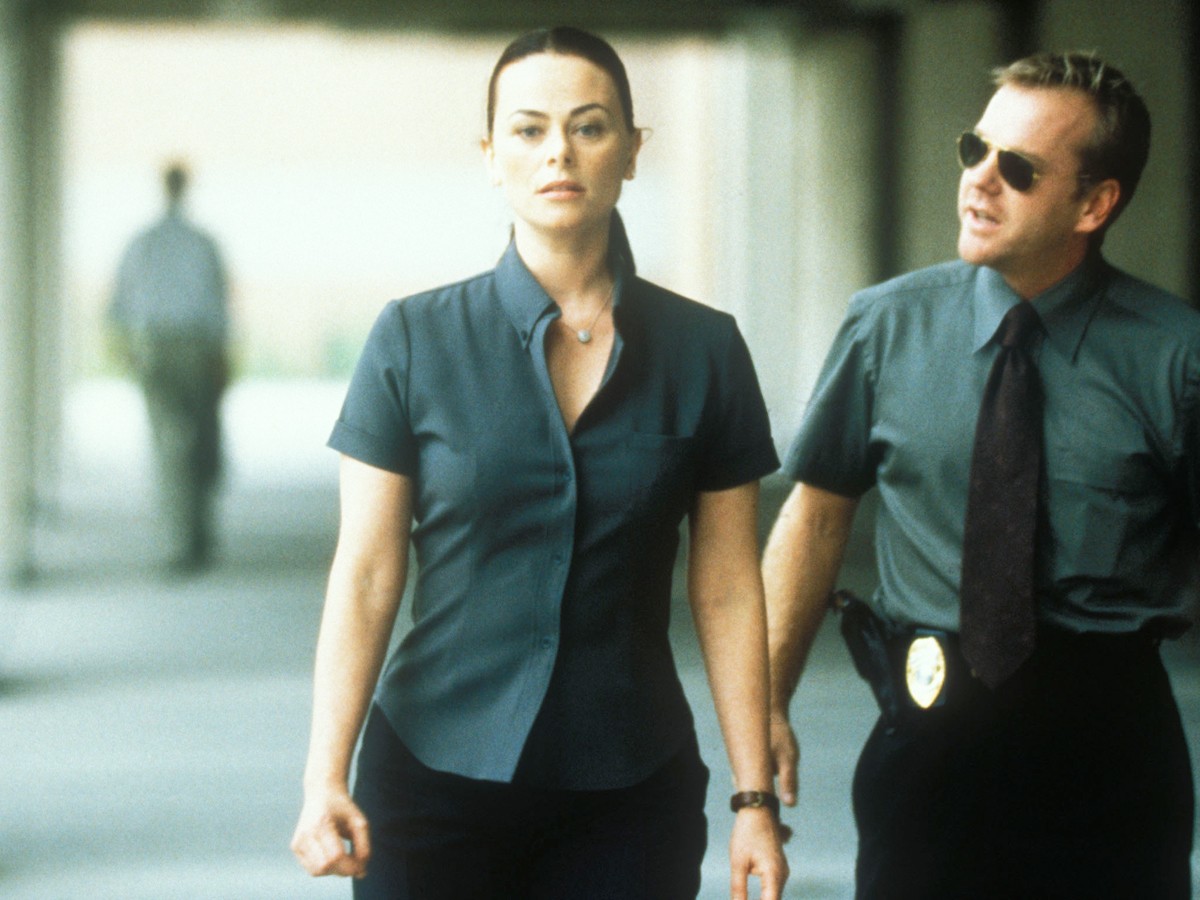 Alas, After Alice is a film, as is the case with all the aforementioned clairvoyant films, where the psychic powers angle only proves secondary to the thriller plot. The film seems uncertain about the fantastique aspect – there is, for example, a haunted house introduced early on but such a plot device is then simply forgotten about.
Paul Marcus never tightens his directorial grip enough to intensify the thriller plot and it only works in these intermittent character flashes. There is an undeniably interesting end revelation about the killer's identity where [PLOT SPOILERS] it is revealed there is in fact no serial killer.
---
---