(Poesia Sin Fin)
---
Crew
Director/Screenplay/Production Design – Alejandro Jodorowsky, Producers – Xavier Guerrero Yamamoto, Takashi Asai, Moises Coiho, Alejandro Jodorowsky & Abbas Nokastreh, Photography – Christopher Doyle, Music – Adan Jodrowsky. Production Company – Le Pacte/Le Soleil Films/Openvizor/Satori Films/Detalle Films/Uplink Co.
Cast
Adan Jodorowsky (Alejandro Jodorowsky), Brontis Jodorowsky (Jaime Jodorowsky), Pamela Flores (Sara Jodorowsky/Stella Diaz), Leandro Taub (Enrique Lihn), Julia Avedano (Pequenita), Alejandro Jodorowsky (Old Alejandro), Carolyn Carson (Maria Lefevre), Adonis (Andres Racz), Bastian Bodenhofer (General Carlos Ibanez del Campo)
---
Plot
Alejandro's family depart Tocopilla for the city where his father sets up a new shop. After being found reading poetry by his father, Alejandro is beaten and told that this will turn him into a faggot. This makes Alejandro even more determined to be a poet. He soon parts with his father's harsh and authoritarian ways and leaves home to move in with two sisters who give refuge to the artistically inclined. In the Cafe Luis, Alejandro meets Stella Diaz who becomes his muse and first lover. Driven by a need to express himself, he learns puppetry, befriends other poets and attempts a career as a circus clown.
---
Alejandro Jodorowsky gained a cult name as the hallucinatory madman of independent cinema with works such as El Topo (1970) and The Holy Mountain (1973). These are works founded in as much Eastern religion as they are 1960s drug-taking and come with a fierce determination to impart some transcendental breakthrough to their audience.
The two of these left Jodorowsky with a cult reputation. However, instead of building on it, the rest of the 1970s and all of the 1980s and 90s became for Jodorowsky a morass of not properly released films like his first film Fando and Lis (1968) and Tusk (1980), the disowned The Rainbow Thief (1990), or aborted works like his massively ambitious adaptation of Dune (1965) – see the documentary Jodorowsky's Dune (2013) for details. His only fully successful release during this time was Santa Sangre (1989). And that was it until we suddenly heard from Jodorowsky again 24 years later at the age of 84 with The Dance of Reality (2013).
Endless Poetry is the second in a proposed trilogy that tells the story of Jodorowsky's youth. This began with Jodorowsky's previous film The Dance of Reality – indeed, this film follows directly on from the final shot of the film, while Jodorowsky's son Brontis and Pamela Flores return to respectively repeat the roles of his mother and father that they played in the first film, she still singing all of her lines.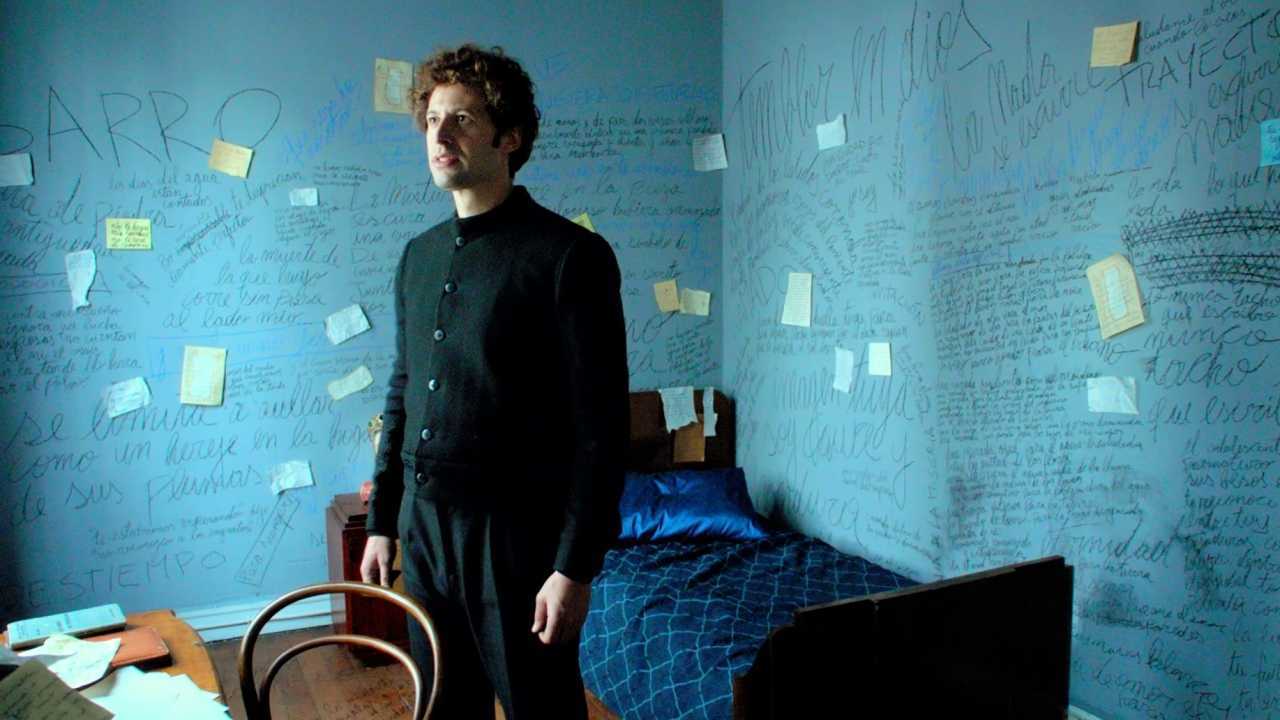 While The Dance of Reality dealt with his childhood, Endless Poetry moves into Jodorowsky's adolescence and teenage years. During this time, we see his decision to be a poet, him finally parting ways with his father, his first loves, his various adventures and dalliances among the bohemian movement of the 1950s before his departing Chile with the return of the dictator General Ibanez del Campo in 1952. The third film, according to Adan Jodorowsky, will focus on Jodorowsky's years among the surrealist movement in France, which he is seen departing for in the last scene of this film.
Appearing in person at the Q&A at the Vancouver International Film Festival screening, Adan Jodorowsky is insistent that everything in The Dance of Reality and Endless Poetry actually happened to his father but that he has chosen to retell the events through a larger-than-life mirror. Many of the figures who appear – Enrique Lihn, Nicanor Parra, Stella Diaz Vian – are well-known people in their own right. In the film, they become carnivalesque caricatures – Stella Diaz (Pamela Flores who also plays Jodorowsky's mother) has her body covered in vibrant greasepaint and wears a Day Glo red wig (whether the real Stella insisted on holding Jodorowsky by the crotch whenever they were in public is unclear).
As with any Jodorowsky film, there are circuses, dwarves (even dwarf love scenes), extravagant costumery, while people utter cryptic and baffling phrases. The fantastical frequently intrudes – including portents of things to come and bizarre black-clad figures who appear throughout scenes to move props like the kuroko in Japanese Noh theatre. For Jodorowsky, the film is as much psychodrama as it is autobiography with he popping up as a character and contriving a fictional climactic scene where he (as himself the director) appears to urge his younger self (played by Adan) to punch and kick his father and thank him for giving him nothing and in so doing giving him everything.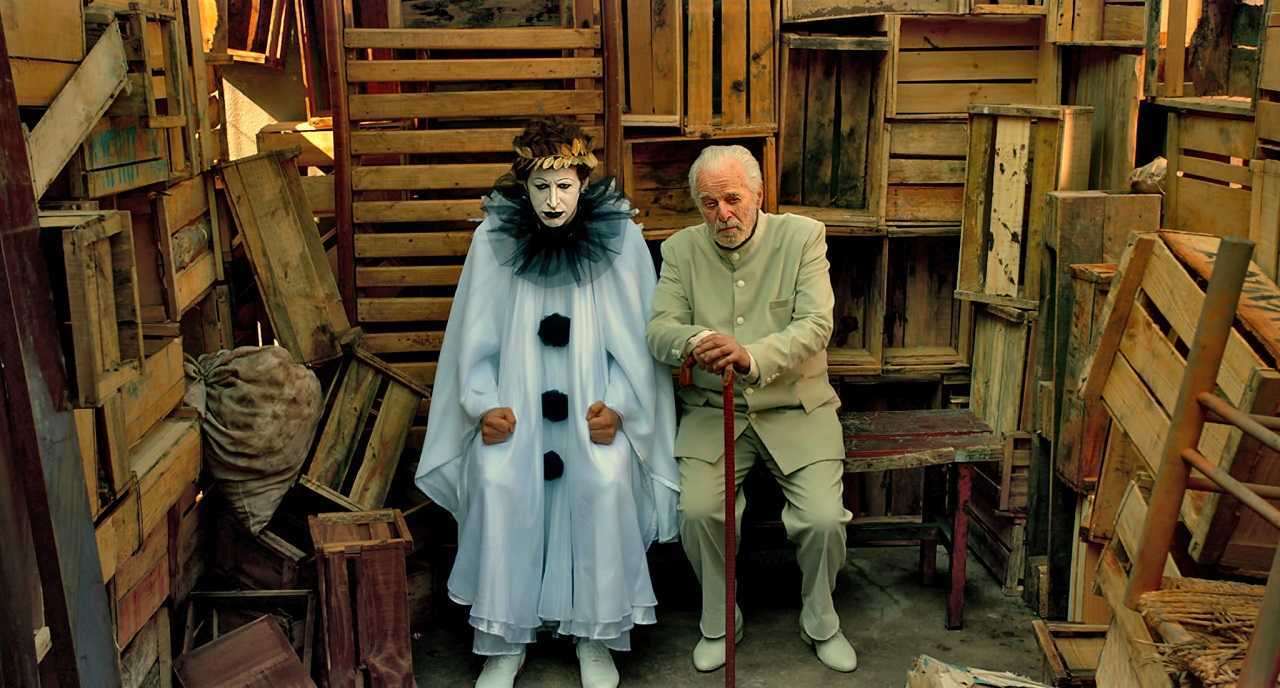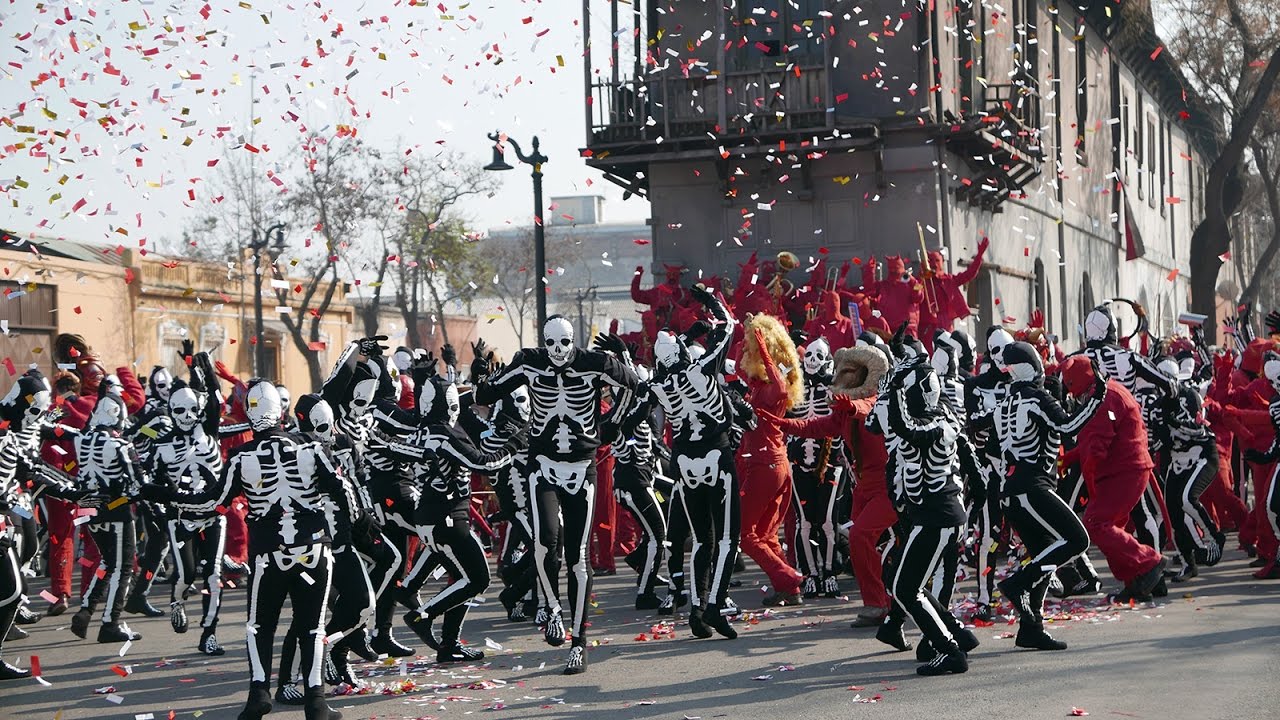 Jodorowsky works with the celebrated cinematographer Christopher Doyle for the first time (although from all accounts it was not too harmonious a working relationship). It does result in what is one of Jodorowsky's most beautifully filmed works so far. The play of colours is exquisite. Jodorowsky shoots scenes – like the meeting and merging between a horde of costumed red devils and a crowd of dancing skeletons; or a party in Alejandro's studio that turns into a massive mardi gras – for the gloriousness of the way they look on screen. The love scenes with the multi-coloured Pamela Flores or with dwarf lady Julia Avedano gain a beautiful and weird tenderness.
The film also sees Jodorowsky shooting on a lower-budget than The Dance of Reality – much of which was raised via Kickstarter. Not that this is in any way apparent on screen. Jodorowsky is also insistent that these autobiographical films were shot in the exact same locations that the real events occurred. The attempt to make the suburb of Santiago where he lived look as though it were back in the 1940s and 50s is simply conducted by going to the present-day location and erecting a series of giant flats consisting of photographic blow-ups (something we see the film crew doing) just as though the street were a stage.
Alejandro Jodorowsky subsequently went on to make the documentary Psychomagic: A Healing Art (2019).
(Nominee for Best Cinematography at this site's Best of 2016 Awards).
---
---