---
Crew
Director – Wes Anderson, Screenplay – Wes Anderson & Noah Baumbach, Based on the Novel Fantastic Mr Fox by Roald Dahl, Producers – Allison Abbate, Wes Anderson, Jeremy Dawson & Scott Rudin, Photography – Tristan Oliver, Music – Alexandre Desplat, Music Supervisor – Randall Poster, Animation Director – Mark Gustafson, Visual Effects Supervisor – Tim Ledbury, Puppets – MacKinnon and Saunders, Production Design – Nelson Lowry. Production Company – 20th Century Fox/Indian Paintbrush/Regency Enterprises/American Imperial.
Voices
George Clooney (Mr Fox), Meryl Streep (Felicity Fox), Jason Schwartzman (Ash Fox), Eric Anderson (Kristofferson), Wally Wollodarsky (Kylie), Bill Murray (Clive Badger), Michael Gambon (Franklin Bean), Willem Dafoe (Rat), Robin Hurlstone (Walter Boggis), Hugo Guinness (Nathan Bunce), Owen Wilson (Coach Skip)
---
Plot
Mr Fox makes a living stealing chickens from the coops of the farmers in the area. After he and his wife Felicity are caught in a trap, she announces that she is pregnant and makes him agree to find a less risky career. Twelve fox years later, they have a son Ash and Mr Fox is now a newspaper columnist. Dissatisfied with living in a hole in the ground, Mr Fox decides to move upmarket and rents a tree. At the same time, Mr Fox's nephew Kristofferson comes to stay and there is rivalry between he and Ash who feels overshadowed by the more naturally athletic and competent Kristofferson. The new home also provides a view of the farms of Boggis, Bunce and Bean. This proves a target too easy to ignore and soon Mr Fox makes plans with his building supervisor, the opossum Kylie, to sneak out at night to raid the chickens and cider. The farmers respond by trying to hunt Mr Fox down, including uprooting his tree home. Mr Fox survives by getting everybody to burrow underground. The farmers still persist and do everything they can to starve out Mr Fox and the other animals.
---
Director Wes Anderson has become one of the names that people who appreciate non-mainstream cinema love to adore. Anderson first appeared with Bottle Rocket (1996) and then had a hit with the offbeat high-school film Rushmore (1998). This was followed by a string of acclaimed successes including The Royal Tenenbaums (2001), The Life Aquatic With Steve Zissou (2004), The Darjeeling Limited (2007), Moonrise Kingdom (2012) and The Grand Budapest Hotel (2014).
Wes Anderson's films feature casts of eccentric characters and usually centre around self-absorbed and bickering dysfunctional families. Anderson's attitude is less bitter, sweet or even whimsical than it is a half-hearted shrug of the shoulders that hits a mid-tone between all three – Anderson's films are pegged as comedies but there never seem to be any particular laugh-out-loud laughs in them, the feeling is more of a quizzical eccentricity. In watching Anderson's films, I am constantly reminded of early John Irving books like The World According to Garp (1978) or The Hotel New Hampshire (1981), but without Irving's blackly woven plots and with his hilarious character studies reduced to more a series of quirky vignettes. Anderson also shoots with meticulous camera set-ups and colour contrasts, creating richly detailed framing that seems to disorient in a deliberate way. And the one thing you can be guaranteed of in a Wes Anderson film is a killer soundtrack.
The film here is taken from Fantastic Mr Fox (1970), a children's book by the great Roald Dahl, best known as the author of Charlie and the Chocolate Factory (1964). (See below for Roald Dahl's other screen adaptations). Fantastic Mr. Fox came about when Wes Anderson hired stop-motion animator Henry Selick to create the sea creature that appears at the end of The Life Aquatic With Steve Zissou. Henry Selick is of course best known as director of stop-motion animated films like The Nightmare Before Christmas (1996), a previous Roald Dahl adaptation with James and the Giant Peach (1996), and Monkeybone (2001). As the two were planning to adapt Fantastic Mr. Fox, funding came through that allowed Selick to get Coraline (2009) off the ground, so Wes Anderson continued with Fantastic Mr. Fox on his own, setting up a stop-motion animation studio in England.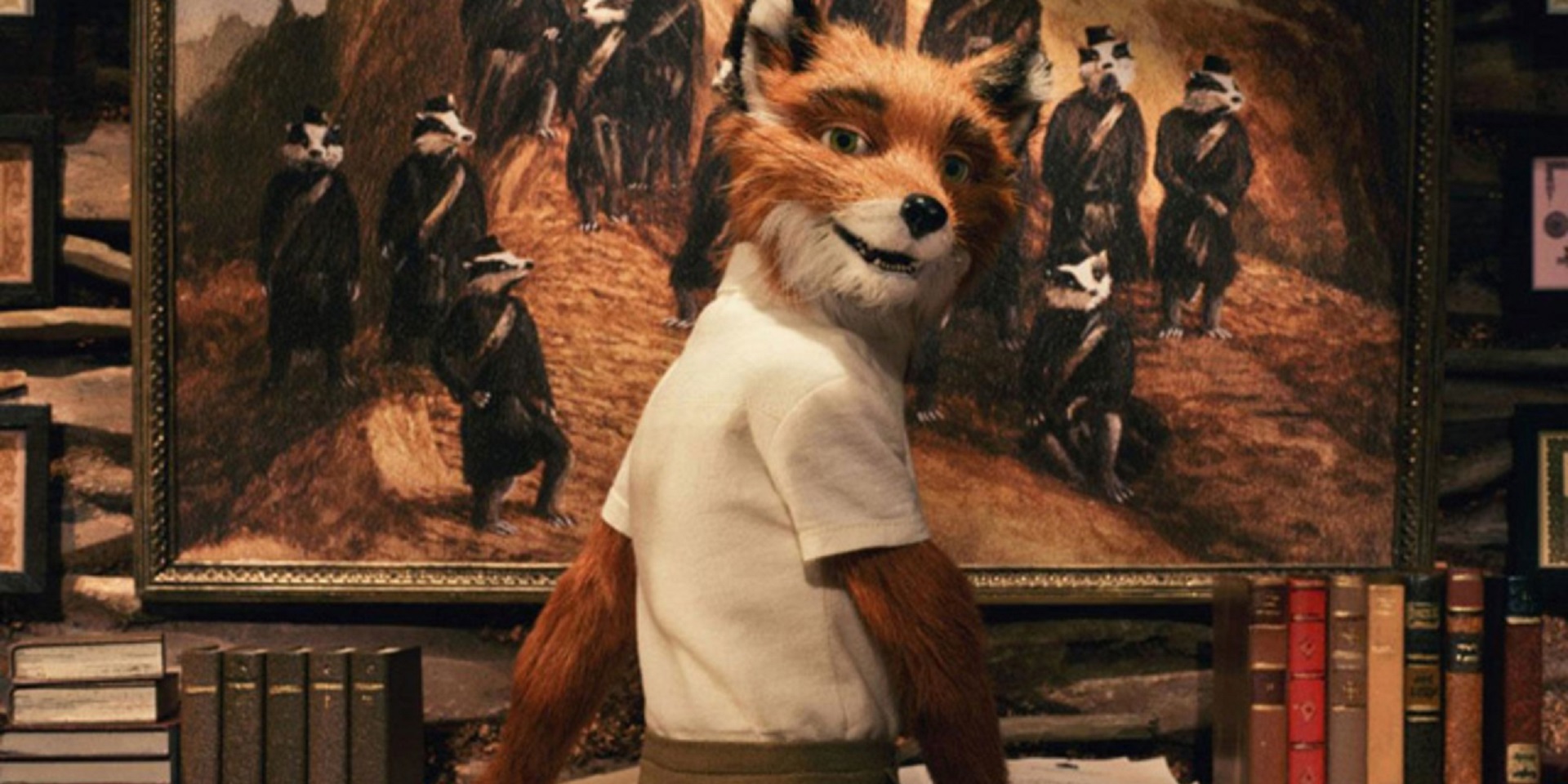 Fantastic Mr. Fox had its world premiere only two days after Where the Wild Things Are (2009). Both films are very similar and the coincidence between the two stretches wider than similarity of timing. Both come from directors who have developed cult followings in arthouse/indie cinema circles – Where the Wild Things Are is from Spike Jonze who made the highly eccentric likes of Being John Malkovich (1999) and Adaptation. (2002). There is the sense that both Jonze and Anderson are dabbling in making children's movies as an experiment in style. Equally, they bring with them a set of stylistics honed in indie cinema that transforms either work into far more than the average children's film. It was interesting watching the audiences for both Where the Wild Things Are and Fantastic Mr. Fox, which seem composed of just as many if not more adults than children. Both works are, if you like, children's films that find their true audience with adults. In both films, the directors also introduce a naturalism of style into the voicing of the non-human creatures – the dialogue comes with hesitancies and doubts often left in and much more of an everyday cadence and banally ordinary colloquialism than you usually get with animation voiceover work.
Fantastic Mr. Fox emerges as a considerable marvel. Wes Anderson plants tongue in cheek. Where a great many modern animation and children's films feature animals and non-human characters making smartass pop-culture asides, Wes Anderson simply has his animals living in the equivalent of a modern world – going to school, using lawyers, realtors and so on – and allowing this to occur with an everyday nonchalance. The humour of the film comes in its naturalist matter-of-fact cool. And when you want to do cool, there are few people than can project it as effortlessly as George Clooney. Clooney is perfectly cast and brings Mr Fox off with just the right degree of roguish charm, brash panache and aghast hubris. You could almost consider Fantastic Mr. Fox to be akin to the coolly assured caper thriller of George Clooney's Ocean's Eleven (2001) – as conducted by the denizens of Beatrix Potter stories.
Wes Anderson and co-writer Noah Baumbach remain very faithful to Roald Dahl's story – with only the addition of the characters of Ash and Kristofferson in a characteristically Anderson-esque subplot about dysfunctional family relations. Anderson also ups the look of the illustrations in the story, placing more emphasis on Mr Fox living the equivalent of a modern metropolitan lifestyle. The dialogue is wry and frequently hilarious – throwaway epitaphs like "Just another dead rat in a garbage pail behind a Chinese restaurant." Anderson and Baumbach have a good deal of amusement substituting the term 'cuss' for more adult phrases and get far more mileage out of such a one-note gag than you would expect.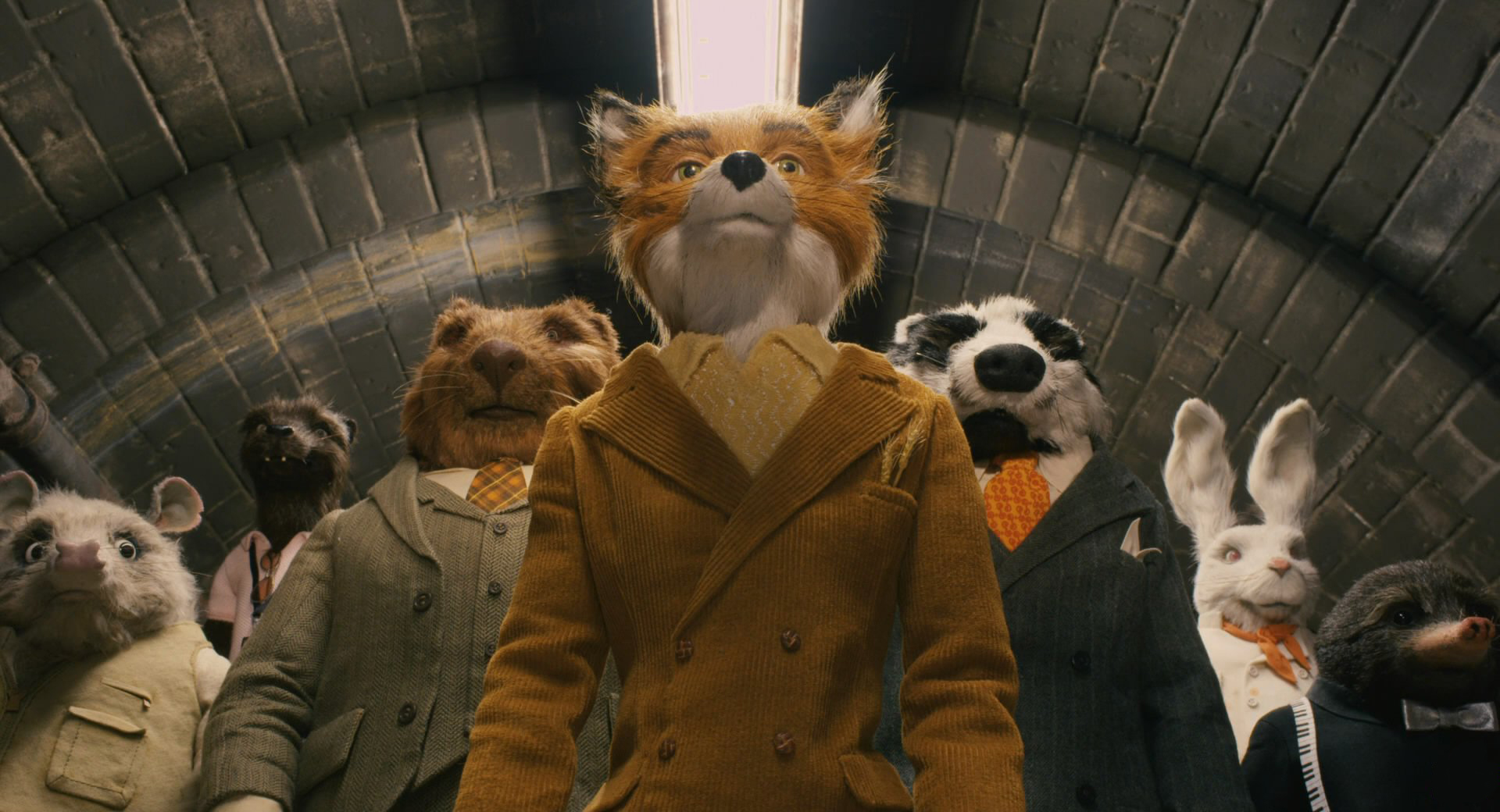 The stop-motion animation gives the appearance of being conducted low-tech without actually being the case. Unlike other modern stop-motion animators such as the aforementioned Henry Selick or the works being put out by Aardman Animation, Wes Anderson happily leaves the animation scrappy and uneven like it was back in the days of Ray Harryhausen and Jim Danforth before the aid of computer massaging – noticeably, the fur on the various animals moves awkwardly within the space of a shot. This apparent low-tech look (which one suspects was due to the fact that having to animate every single hair individually would have probably taken something like a decade to conduct) hides the faultless depth of the rest of the show – in particular, the amazingly detailed models of the countryside and environs that the animators create. The town was apparently based on the one where Roald Dahl lived and the lead farmer Bean is, if one is not mistaken, fashioned to look like a misanthropic version of Dahl himself. Wes Anderson shoots everything in his customary bold use of colours, giving the film a striking visual look.
Wes Anderson does a fabulous job of taking a children's tale – and one involving a considerable degree of technical minutiae – and rather than becoming lost in it, allows the result to emerge as distinctively his own film. Fantastic Mr. Fox is even a Wes Anderson film that transcends the neither quite comedy, neither quite drama "meh" response that his other films generate. In fact, I am more than happy to cite Fantastic Mr. Fox as being Wes Anderson's best film to date.
Wes Anderson subsequently returned to stop-motion animation with Isle of Dogs (2018).
Roald Dahl's other films of genre interest are:- the short-lived anthology tv series Way Out (1961), which Dahl wrote for and hosted; the screenplays for the James Bond film You Only Live Twice (1967), Chitty Chitty Bang Bang (1968) and the psycho-thriller The Night Digger/The Road Builder (1971); the children's classic Willy Wonka and the Chocolate Factory (1971); the anthology series Tales of the Unexpected (1979-81), which he also hosted and adapted his macabre short stories for. The animated The BFG (1989), Nicolas Roeg's The Witches (1990), Danny DeVito's Matilda (1996), Henry Selick's stop-motion animated James and the Giant Peach (1996), Charlie and the Chocolate Factory (2005), Steven Spielberg's The BFG (2016) and The Witches (2020) are all adapted from Roald Dahl's children's books.
(Winner in this site's Top 10 Films of 2009 list. Nominee for Best Adapted Screenplay and Best Production Design at this site's Best of 2009 Awards).
---
Trailer here
---