---
Crew
Director/Producer – Joe Camp, Screenplay – Joe Camp & Rod Browning, Photography – Don Reddy, Music – Euel Box, Production Design – Garrett Lewis. Production Company – Mulberry Square Productions.
Cast
Chevy Chase (Benjamin Browning), Jane Seymour (Jackie Howard), Omar Shariff (Malcolm Bart), John Stride (Alistair Becket), Stuart Germain (Higgins)
---
Plot
Benjamin Browning, an American private detective working in London, is hired by the mysterious Quimby Charles to protect a girl. However, upon arriving at the girl's apartment, Browning finds her dead. He is then stabbed by the killer. He comes around in Heaven. There it is determined that he is a marginal entry. The dececision is then made to send him back to Earth in the body of a dog to solve his own murder as a test of his worthiness.
---
Oh Heavenly Dog was made to exploit the success of Benji, the canine star of Benji (1974). Director/producer Joe Camp had found the original Benji in a Burbank, California animal shelter and trained him for the film. (There were actually three Benjis throughout the course of the various films). Benji was a huge success and Camp spun Benji off in various sequels – For the Love of Benji (1977), Benji the Hunted (1987) and Benji: Off the Leash (2004) – followed by several tv specials – Benji's Very Own Christmas Story (1978), Benji at Work (1980) – not to mention a bizarre tv series Benji, Zax and the Alien Prince (1983), featuring Benji and an alien prince trying to defeat alien invaders, which not too surprisingly only lasted thirteen episodes.
For Oh Heavenly Dog, Benji was paired up with Chevy Chase who had just come to fame after success on Saturday Night Live and then in films such as Foul Play (1978) and Caddyshack (1980). The result was an insipid entry in the overused genre of bodyswap comedies, which came with the added novelty of having Chevy Chase reincarnate in the body of a dog.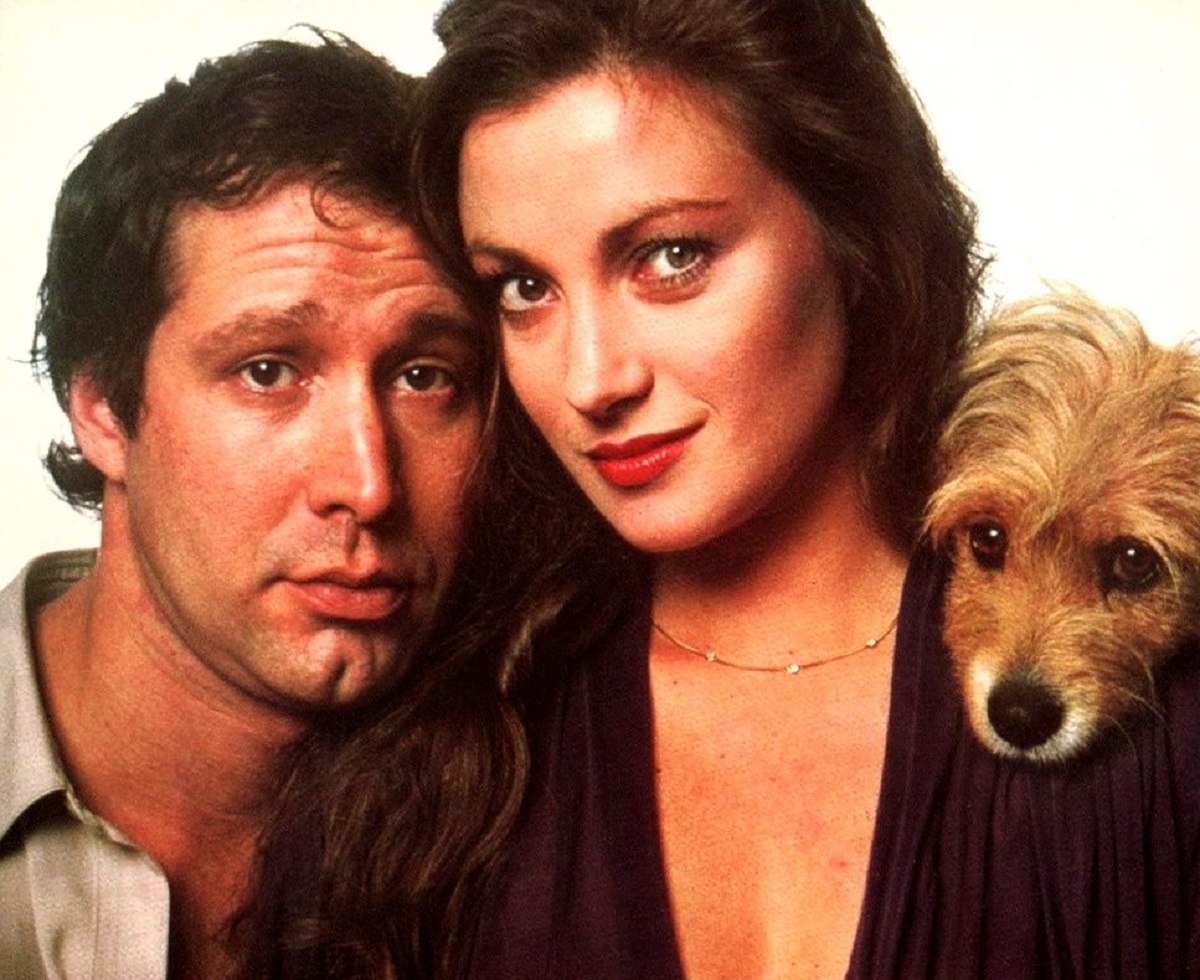 The plot piles coincidence upon coincidence and ends up conducting some amazing non-sequitir jumps of detective logic. The score consists of incredibly bland pop music. Certainly, none of the humour is very amusing. Chevy Chase is an actor that has always gotten up my nose and he goes through the film making his characteristic smartass remarks.
Despite itself, Oh Heavenly Dog is hard to dislike and proves innocuous and likeable enough in an intellectually undemanding way. It is well lensed, Benji is incredibly cute and amazingly well trained. Most of all though, there is the elegant and beautiful presence of Jane Seymour, who far outclasses everything else in the film.
Surprisingly, the idea of man reincarnated in a dog's body was later played seriously in the much superior Fluke (1995), while the excellent Dean Spanley (2008) gave us it the other way around with a dog reincarnated in a man's body. Nine Lives (2016) features Kevin Spacey trapped in the body of a cat.
---
---