aka Suddenly 30
---
Crew
Director – Gary Winick, Screenplay – Josh Goldsmith & Cathy Yuspa, Producers – Susan Arnold & Gina Matthews, Photography – Don Burgess, Music – Theodore Shapiro, Music Supervisor – John Houlihan, Visual Effects – Asylum (Supervisor – Nathan McGuinness), Special Effects Supervisor – Gintar Ripesha, Age Makeup Effects – Kevin Yagher, Production Design – Garreth Stover. Production Company – Roth-Arnold/Gina Matthews.
Cast
Jennifer Garner (Jenna Rink), Mark Ruffalo (Matt Flamhaff), Judy Greer (Lucy Wyman), Andy Serkis (Richard Kneeland), Christa B. Allen (Young Jenna), Marcia DeBonis (Arlene), Sean Marquette (Young Matt), Alexandra Kyle (Tom-Tom), Samuel Ball (Alex Carlson), Lyn Collins (Wendy), Kathy Baker (Bev Rink), Renee Olstead (Becky)
---
Plot
1987. Jenna Rink invites the bitchy clique known as The Six Chicks to her thirteenth birthday in the hope of being popular. Her best friend and neighbour Matt Flamhaff comes, giving her a Barbie dollhouse he has made for her but she brushes him aside when the Six Chicks arrive. Tom-Tom, The Six Chicks leader, plays a prank, putting Jenna in the closet and telling her that the handsome Chris Grandy is going to come in and kiss her, whereupon they leave and tell Matt to open the door. Jenna feels humiliated. She falls back, wishing that she was 30 years old. As she does so, some of the wishing dust that Matt sprinkled on the dollhouse falls on her head. She wakes up to find herself in the body of a 30-year-old woman. She discovers that she is now a high-flying editor with Poise fashion magazine in New York City in 2004. She tries to come to terms with being in a woman's body, as well as the life of a single woman and the backstabbing career that her adult self lives. She goes to find the now adult Matt in an effort to get his help and the two end up rekindling their friendship.
---
13 Going on 30 is really a Chick Flick version of Big (1988). Big featured a boy who makes a wish to be "big" and wakes up to find himself in a man's body and played by Tom Hanks; 13 Going on 30 has a 13-year-old girl who wishes "she was 30" and wakes up to find herself in the body and life of her 30-year-old self Jennifer Garner. Both films have near-identical plots – the child making a wish to be in an adult's body; much comedic play derived from the child's reactions to the adult expectations made of them; and in particular a plot that places them in a corporate environment where child-like innocence ends up winning out over a more jaded adult outlook.
Big was an unalloyed delight with its pure-hearted sense of innocence; on the other hand, 13 Going on 30 only comes out seeming, well, girlish. Where Big wistfully created a sense of lost childhood innocence, 13 Going on 30 seems at most nostalgic for 1980s culture. (To its advantage, it does have a great soundtrack of 1980s hits). However, it lacks any sense of genuine wistfulness or even imagination. One of Big's most memorable scenes was Tom Hanks and Robert Loggia dancing on a keyboard laid out across a toyroom floor; at best 13 Going on 30 has Jennifer Garner leading a dancefloor to a rendition of Michael Jackson's Thriller (1983).
Moreover, while Big left one with a genuinely saddening sense of the loss of childhood innocence, all that 13 Going on 30 seems to do is regard rediscovering one's teenage years as a way of retreating from the adult world (even though the school life experienced by the young Jennifer Garner seems to be just as bitchy and mean as her adult life).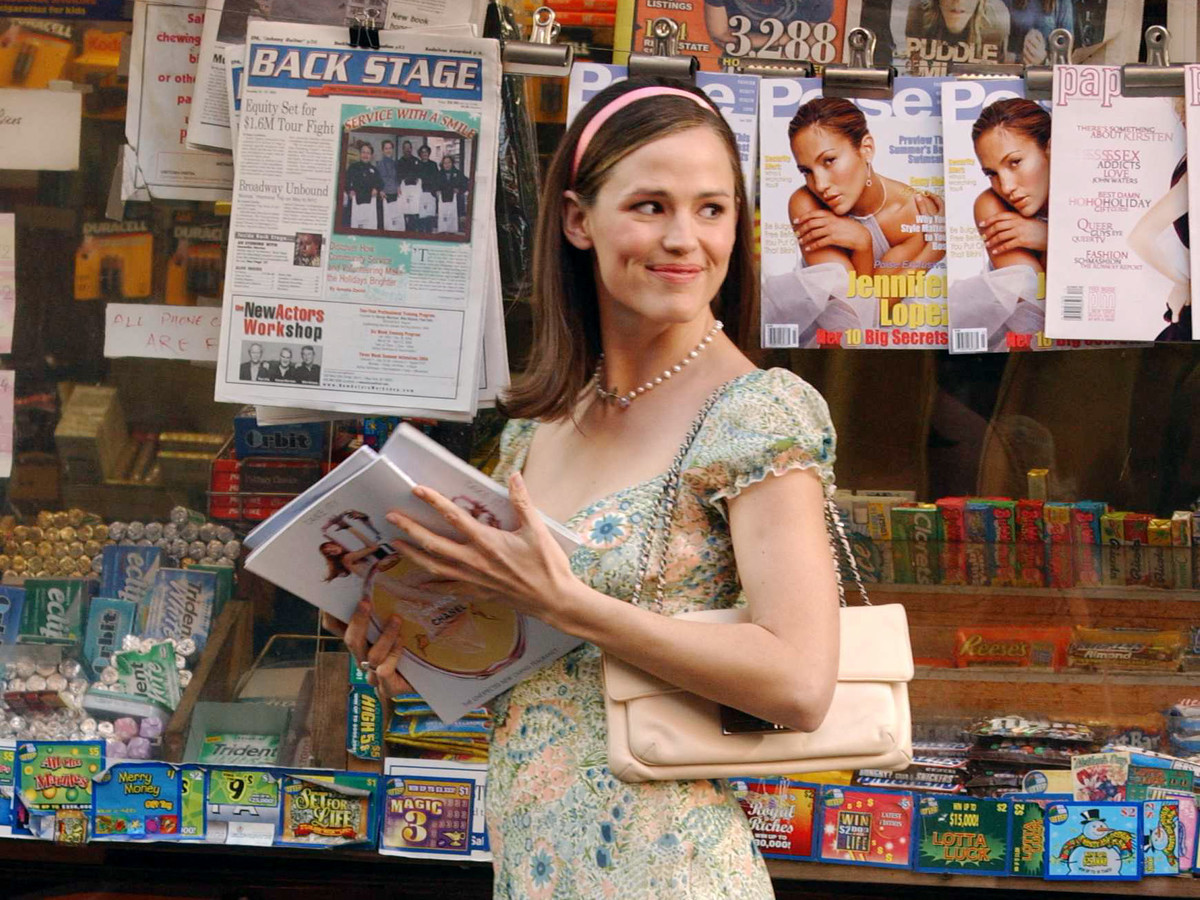 What 13 Going on 30 seems to come out saying is that the adult world is bitchy and backstabbing and a place where people do not-so-innocent things like engage in one-night stands or sleep with married men, and that if we could all rediscover a wholesome sense of youthful innocence then we would be rewarded with the fairytale romantic ending.
Indeed, 13 Going on 30 could almost be a commercial for a return to Family Values – it goes so far as to directly equate a traditional marriage with the guy next door as much more preferable to the singles lifestyle; suburban life (in a home modelled on a Barbie dollhouse) as superior to a cosmopolitan Manhattan lifestyle; and a return to a nostalgic and innocent view of school days as being superior to modern sensibilities.
13 Going on 30 highlights Jennifer Garner, who has become a new name star as a result of tv's excellent spy thriller Alias (2001-6). Garner is certainly an actress with a future ahead of her. On Alias, she projected a smart sexiness and focused intelligence. This started spilling over onto the big screen where she was offered leading action roles that had her doing fairly much variants on what she did in Alias – case in point being her role in Daredevil (2003) and the subsequent spinoff Elektra (2005). 13 Going on 30 was a smart choice of roles upon Garner's part in that it allowed her to play something at 180 degrees remove from Alias and to display her versatility.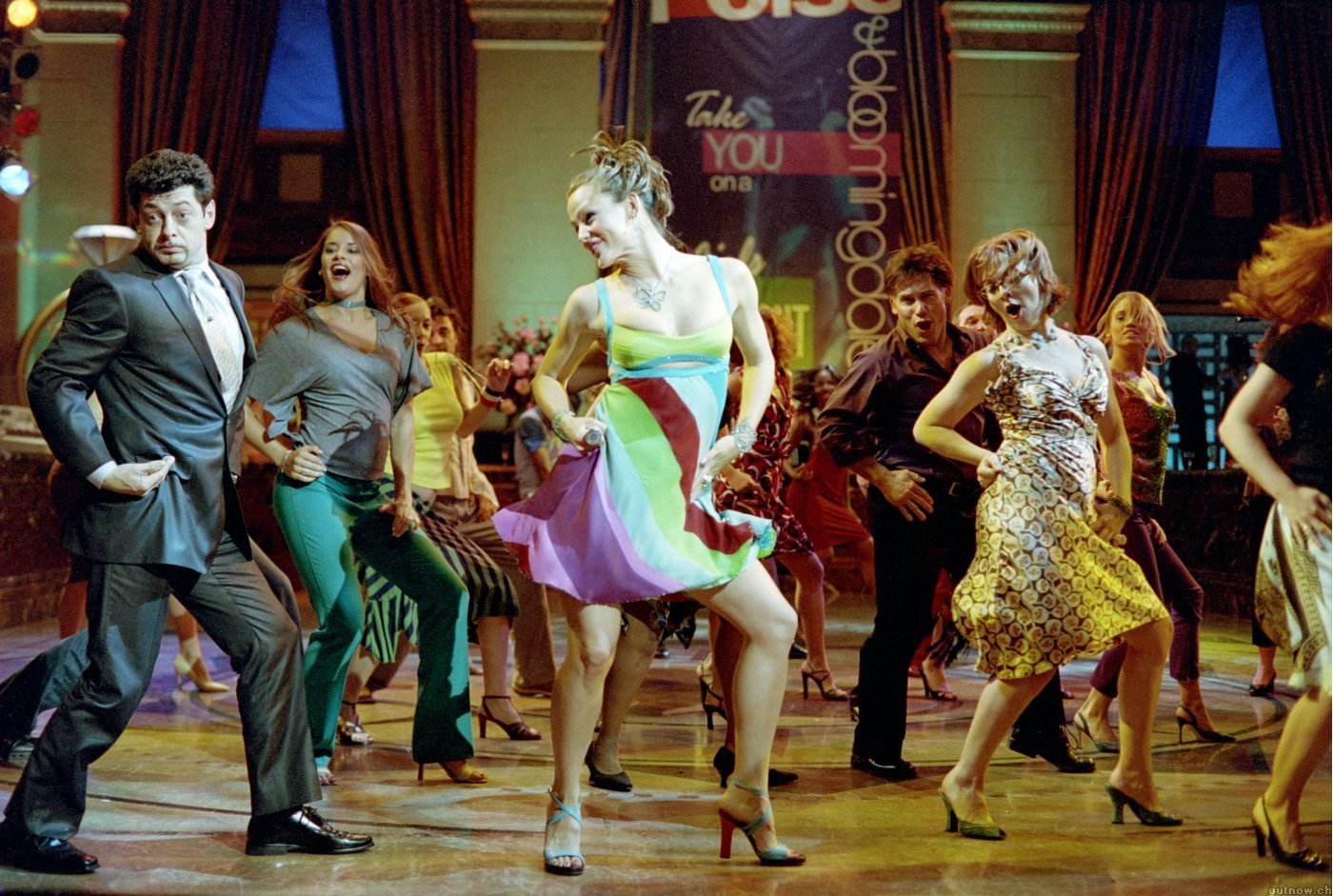 Alas, while the intention is good, the result ends about there. It is not a part where she gets to display any undiscovered talents as a comic actress – all that she seems to do is display an occasional series of wow-gosh girlish expressions. A better director might maybe have made more of the part but Gary Winick seems unattuned to evoking any sense of a girl trapped inside a woman's body. Mark Ruffalo, several years before becoming The Incredible Hulk, plays as a likeably average schmuck opposite her.
Director Gary Winick next onto direct the live-action remake of Charlotte's Web (2006) and the non-genre romantic comedies Bride Wars (2009) and Letters to Juliet (2010).
---
---