aka I Know a Woman's Heart
(Wo Zhi Nu Ren Xin)
China. 2011.
Crew
Director/Screenplay – Chen Daming, Based on the Screenplay by Josh Goldsmith & Cathy Yuspa, Story – Diane Drake, Josh Goldsmith & Cathy Yuspa, Producers – Jeffrey Chan, Chen Daming, Chris Liu & Dede Nickerson, Photography – Max Wang, Music – Christopher O'Young, Production Design – Li Zhuoyi. Production Company – CJ Entertainment Inc/Ying Entertainment and Media Ltd/Bona Entertainment Company Limited/Beijing Airmedia Film and Culture Co, Ltd
Cast
Andy Lau (Sun Zigang), Gong Li (Li Yi Long), Tao Jia (Sun Doudou), Chenrgu Li (Mr Dong), Deshun Wang (Sun Meisheng), Li Yuan (Yanni), Russell Wong (Peter), Zhang Ying (Auntie Lau), Sun Bao-Bao & Sun Jiao-Jiao (Twins), Osric Chau (Chen Erdong), Bannt Cheng Zhi-Pen (Tip), Shen Chang (Masseuse)
---
Plot
Sun Zigang is a highly successful creative director at an advertising agency in Beijing and a constant womaniser. He becomes resentful when a woman Li Yi Long is appointed the executive creative director over him, with the board of directors reasoning that they need a woman's perspective to reach new markets. Sun Zigang tries to think of ways to get rid of her. As part of her new way of thinking, Li Yi Long requires that the men on the team try to think like women do and gives them each a selection of feminine items. Trying these out at home, Zigang slips in the bath and is electrocuted. Coming around unaffected, he discovers that he now has the ability to hear the thoughts of women. He realises that this gives him an advantage at work and is able to steal the campaign ideas that Li Yi Long comes up with. His newfound ability also allows him to understand women better and causes he and Li Yi Long to become attracted.
---
What Women Want is a Chinese romantic comedy. Although the IMDB insists on calling it I Know a Woman's Heart, it was known as What Women Want in all English-language territories. This of course brings us to its clear source – that it is a direct remake of What Women Want (2000), the Hollywood-made romantic comedy starring Mel Gibson and Helen Hunt. The original was likeable and a quite reasonable hit at the time but is hardly standout, not to mention has failed to go onto develop longstanding legs past its original release date and gives all impression of being a passing whimsy. Why exactly it is being remade in China of all places is a mystery. It does appear to be a surprisingly popular property, later undergoing  a gender-swapped Hollywood remake What Men Want (2019) starring Taraji P. Henson, as well as an uncredited Bollywood remake in 2004.
The remake follows the Hollywood original on almost all counts but for the fact that the story has been relocated in Beijing and cast with Chinese actors. It even retains the advertising agency setting. About the only minor differences I could remember between the two films was that there is slightly more fantastic visuals surrounding the scene where Andy Lau gets his telepathic abilities here – the box emits a trail of animated lights and for some reason also causes an animated fish that looks like Nemo of Finding Nemo (2003) to fly around in the air – and the character of the homely suicidal girl is downplayed.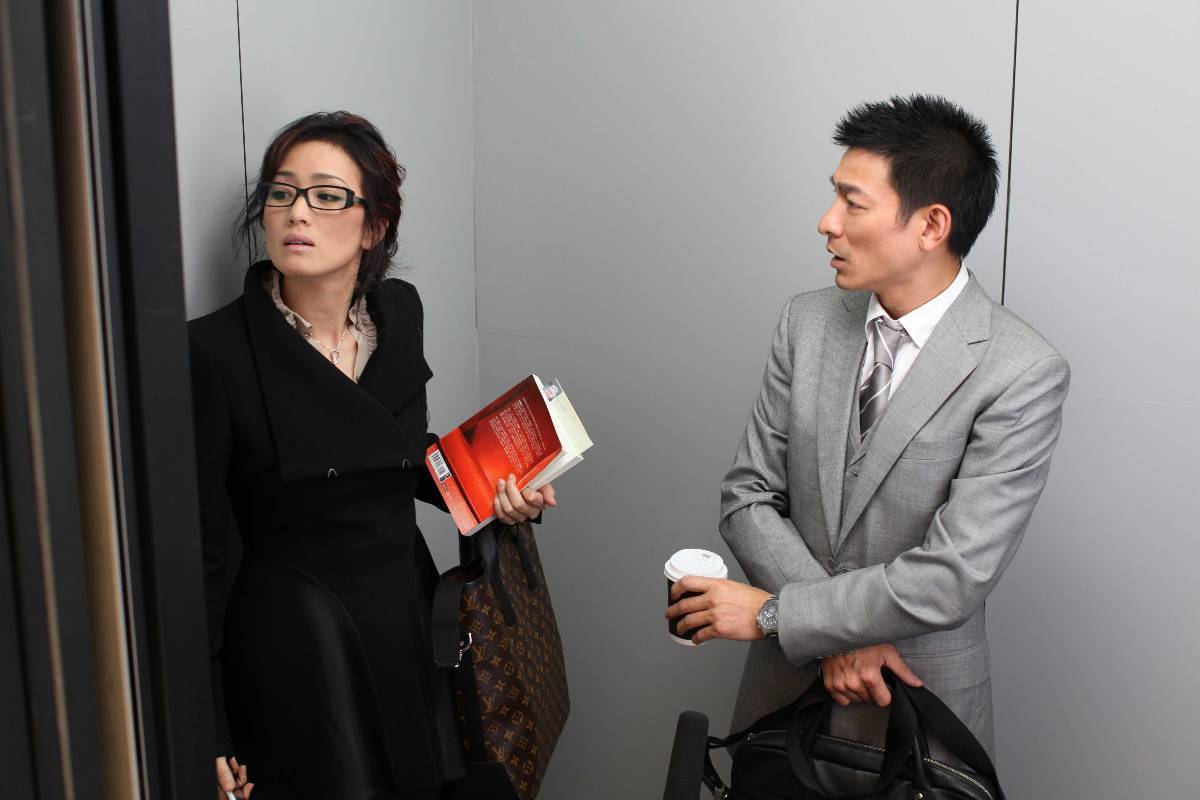 The only other real differences are the way that the two films are played out. Gong Li plays with much more sophisticated allure than Helen Hunt, an actress who specialises in ordinary everyday women. Director/writer Chen Daming plays everything out with the frothy frivolousness of the Hong Kong comedy. It is a film designed to play on the pairing of the two star names but beyond that, there is surprisingly little to it. Even though this version reigns in at 117 minutes, a few minutes shorter than the original's 120 minutes, it feels like it drags. Seen a second time over, the premise feels slight and belaboured for the film it is made to fill.
At best, we have a film that is capably made and amiably laidback. Crucially though, it fails to ever generate any romantic passion, let alone much in the way of comedy – the story takes a long time to get to the inevitable point of attraction between the characters. For some reason, the film also throws in lame gags with people constantly mistaking the two stars for the real Andy Lau and Gong Li.
---