---
Crew
Director – Adam Shankman, Screenplay – Tina Gordon, Alex Gregory & Peter Huyck, Story – Tina Gordon & Jas Waters, Based on the Film What Woman Want Written by Josh Goldsmith & Cathy Yuspa (Story – Diane Drake, Josh Goldsmith & Cathy Yuspa, Producers – James Lopez & Will Packer, Photography – Jim Denault, Music – Brian Tyler, Visual Effects – Double Barrel (Supervisor – Nathan Stone), Special Effects Supervisor – David Fletcher, Production Design – Mark Hutman. Production Company – BET Films/Paramount Players/Will Packer Productions.
Cast
Taraji P. Henson (Ali Davis), Aldis Hodge (Will), Josh Brener (Brandon Wallace), Richard Roundtree (Skip Davis), Tracy Morgan (Joe 'Joe Dolla' Barry), Erykah Badu (Sister), Jason Jones (Ethan Fowler), Max Greenfield (Kevin Myrtle), Brian Bosworth (Nick Ivers), Kellan Lutz (Captain Fucktastic), Shane Paul McGhie (Jamal Barry), Auston Moore (Ben), Wendy McLendon-Covey (Olivia), Phoebe Robinson (Clara), Tamala Jones (Mari), Charles Green (Dr Wilson), Chris Witsake (Eddie), Mathias Alvarez (Valet Guy)
---
Plot
Ali Davis is the only woman associate at Summit Sports Management, one of the top sports rep agency in Atlanta. She is upset when she is passed over for a partnership. Commiserating with her girlfriends at a hen party, Ali gets a reading from the psychic Sister who offers her a special herbal tea. Afterwards, Ali goes to a club here she trips and hits her head on the stage. She comes around to find that she can now hear men's thoughts. She is able to use this ability to woo up and coming basketball star Jamal Barry to sign with the agency. However, as she tries to navigate her private life, this newfound ability has unforeseen consequences.
---
What Women Want (2000) was a lightweight Mel Gibson-Helen Hunt comedy in which Mel was an ad exec who had an accident in the shower that suddenly allowed him to hear the women's thoughts. It was a likeable but easily forgettable Romantic Comedy – I would be surprised if many people regard it as one of their classics, least of all remember if after nineteen years. The surprise about What Women Want is just how successful it was – it earned $182 million worldwide and was the fifth top grossing film of 2000, coming in just after Gladiator (2000) and actually earning more than the first X-Men (2000). It was apparently enough of a hit that it underwent an unofficial Bollywood remake in 2004 and a Chinese-language remake as What Women Want (2011), which reuses the same script beat for beat, followed by this gender-swapped Hollywood remake.
What Men Want also befalls director Adam Shankman, a former dance choreographer who has made a range of entirely forgettable films including the Jennifer Lopez romcom The Wedding Planner (2001), the chastity romance A Walk to Remember (2002) and a bunch of light family comedies such as Bringing Down the House (2003), Cheaper By the Dozen 2 (2005), The Pacifier (2005), which was so awful it fairly much wrecked Vin Diesel's career, the Adam Sandler film Bedtime Stories (2008); and the Disney sequel Disenchanted (2022), as well as the musicals Hairspray (2007) and Rock of Ages (2012). Shankman has also produced the clairvoyance film Premonition (2007), the ageswap fantasy 17 Again (2009) and Status Update (2018) about a magical social media app.
The film headlines Taraji P. Henson who emerged out of television in the 1990s and has gained some acclaim as an actress – she was Oscar nominated for her role as Brad Pitt's adopted mother in The Curious Case of Benjamin Button (2008) and won a Best Actress Emmy for her ongoing role in tv's Empire (2015-20). That Henson has established herself as a talented dramatic actress there can be no disagreement. The problem with What Men Want, which Henson executive produces, is that it pushes her into a genre that she has demonstrated little prior experience – the lead in a comedy. One is all for actors trying out something new but the results on display in What Men Want make it manifestly evident that comedy is not Henson's strong suit.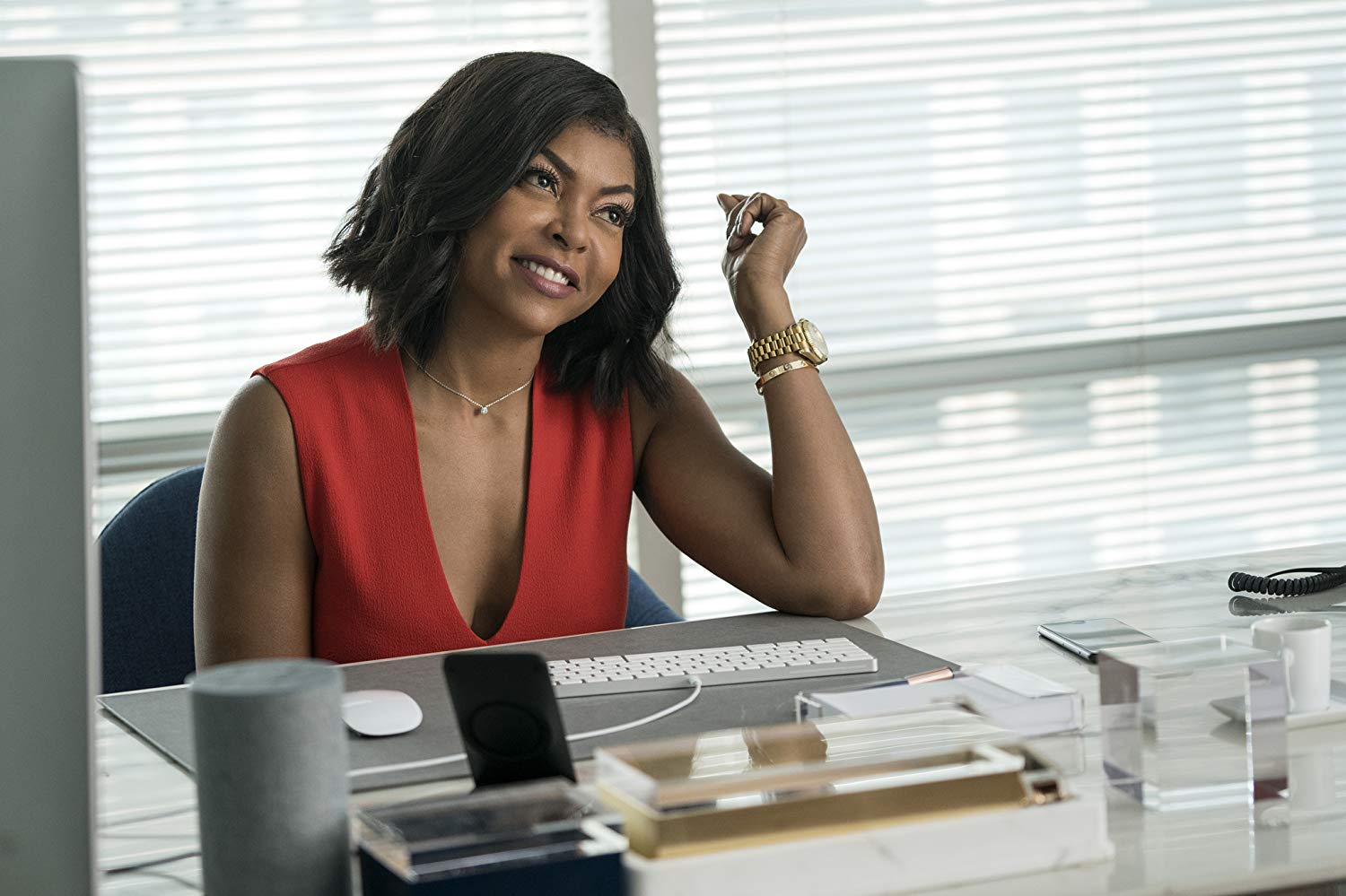 In fact, one would go so far to say that Taraji P. Henson's efforts at comedy are what pushes What Men Want from a blandly formulaic multiplex comedy into bad movie stakes. Her stumbling gait through the early scenes resembles someone trying to wear heels for the first time, the scene where she tries to comically struggles to take a top off at a boxing ring are bizarre, while her sexual contortions on top of Aldis Hodge feel like they belong more in a film where she is playing someone demonically possessed. They are scenes that feel akin to someone with a serious motor neuron disease trying to play slapstick comedy and make for a mind-bogglingly ghastly viewing experience. The scene where she interrupts a wedding with revelations about the groom before everything descends into chaos is an embarrassment that she should regard as a career low point.
On the other hand, Erykah Badu, better known as an R&B singer, demonstrates unexpected comedic talents and proves to be an unexpected scene-stealer as the kooky psychic (who may well be a fraud). Now if only they had given the whole film over to her instead of Taraji P. Henson – you could easily see her inheriting something like the Whoopi Goldberg role in a remake of Ghost (1990).
Everything else in the film plays utterly to formula. It is not even a dramatic film rather than a series of easy emotional arcs in the semblance of a film. And one whose outcomes are not even the slightest in doubt – that Taraji will persuade Jamal to sign on by appealing to plain decency, that she will see the error of her ways and stop being a jerk (even though there is no censure for the men who display such behaviour to even greater extremes), that she will connect back up with decent family guy Aldis Hodge after he walks out on her, that her friends will forgive her and she will bust the cheating groom, and that she will succeed despite the loss of her abilities.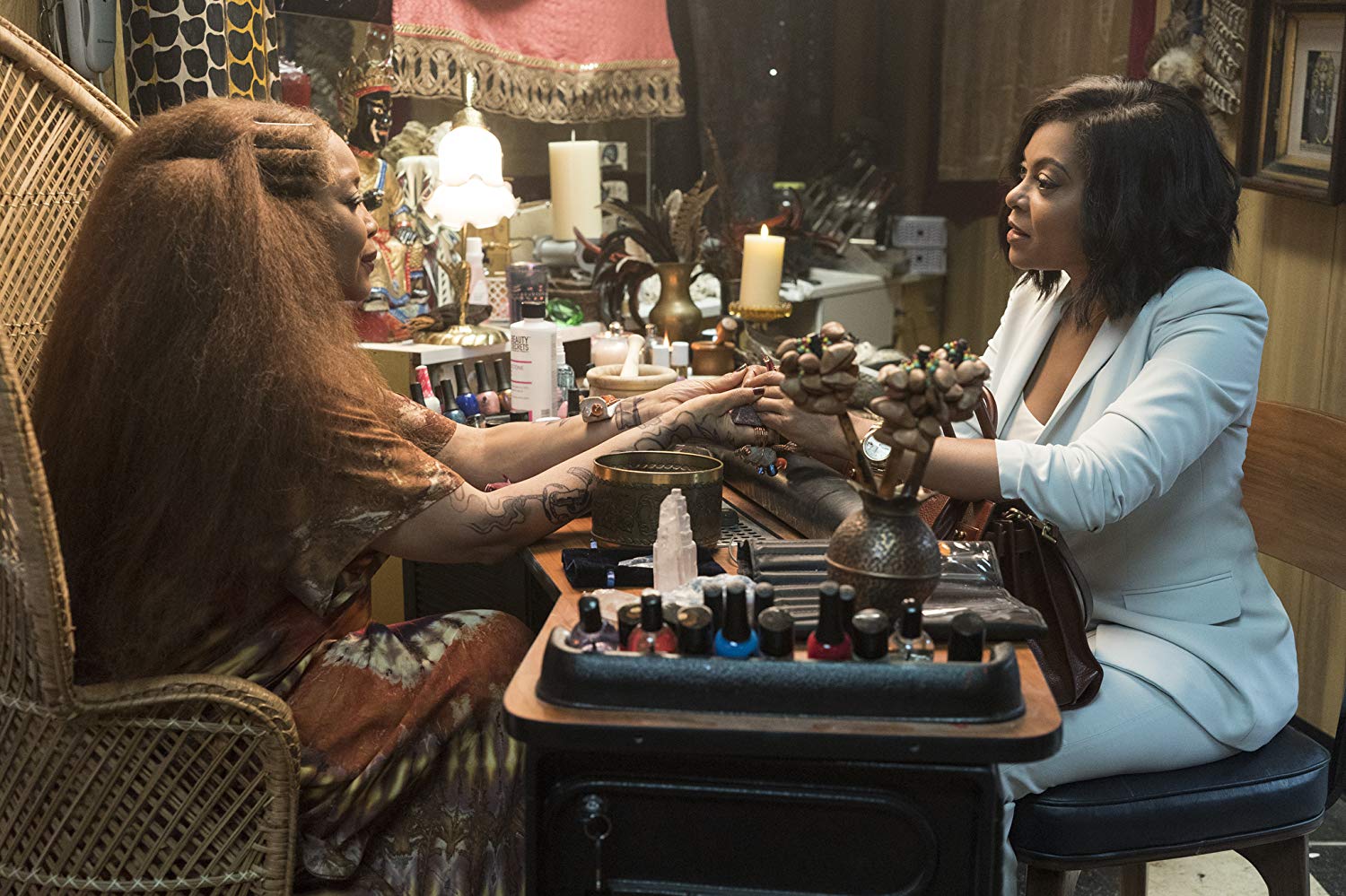 In fact, this is a film that is not even interested in its fantasy premise – as in the original, Taraji's abilities are there precisely to the extent they service the gags the film offers up and then disappear afterwards with an equally arbitrary plotting flick of the hand. As a man, I object to the fact that the male side of the equation has to be characterised entirely by an interest in sports – there is not a single character in the film who is not an athlete, is seeking to exploit business interests in or is an avid fan of sports in some way. It's the sort of cliche that is equivalent to saying that all women can be characterised by the bridal party in the film – in constantly talking about sex, being bitchy and drinking fu-fu drinks. In the case of either gender, there is an ample number of people whose lives are not defined by or fall into such cliches.
The measure of the film is that despite the title it never has a single insight to tell us about men's process of thinking. If it had been about some of the guys I've hung out with on various occasions, Taraji would be surrounded by a constant bevy of men checking her out, engaged in some daydream about what they would do to her or criticising her looks. Not to mention the male-dominated workplace she is in seems remarkably free of any sort of competition between the sexes. This could have been a fine opportunity for Hollywood to lift the lid on workplace sexual harassment or gender inequality but all it ends up doing is throwing in gags about Brian Bosworth joking about whether Taraji is going to #MeToo him, which feels exactly like an awfully safe avoidance of a giant elephant in the room that has rampaged through Hollywood in recent years.
---
---