USA. 2000.
Crew
Director – Nancy Meyers, Screenplay – Josh Goldsmith & Cathy Yuspa, Story – Diane Drake, Josh Goldsmith & Cathy Yuspa, Producers – Susan Cartsonis, Bruce Davey, Nancy Meyers & Matt Williams, Photography – Dean Cundey, Music – Alan Silvestri, Visual Effects – Centropolis Entertainment (Supervisor – Nelson Sepulveda) & CIS Hollywood (Supervisor – Dr Ken Jones), Production Design – Jon Hutman. Production Company – Icon Productions/Wind Dancer Films/Paramount.
Cast
Mel Gibson (Nick Marshall), Helen Hunt (Darcy Maguire), Ashley Johnson (Alex Marshall), Alan Alda (Sam Wanamaker), Marisa Tomei (Lola), Judy Greer (Erin), Sarah Paulson (Annie), Mark Feueustein (Morgan Farwell), Loretta Devine (Flo), Delta Burke (Eve), Valerie Perrine (Margo), Lauren Holly (Gigi)
---
Plot
Chauvinistic Nick Marshall is a high-flying ad executive at Chicago's Sloane Curtis agency where he is responsible for all the T&A ads. He is disappointed when the promotion he was expecting instead goes to a woman, Darcy Maguire, as the firm decides that they need to open up women's markets. Darcy requires Nick and the creative team to start thinking like women. While trying to do so, Nick falls in the bathtub with a hair dryer and is electrocuted. When he emerges, he discovers that he is now able to hear women's thoughts. With his new ability, Nick begins to discover how taken for granted women are by men, while it also opens up new possibilities for him as a seducer. Reading Darcy's mind, he is able to come up with the perfect ad for a Nike women's shoes campaign. She is overwhelmed by his understanding and sensitivity and the two start to fall for one another.
---
Right from the title and its trailer, What Women Want announces that it is a Chick Flick. Its' selling point is in taking an actor that a substantial number of women regarded as a major sex symbol back at the time it was made – Mel Gibson – and placing him through a wringer wherein he gets to experience what women think (a perhaps more accurate title that the alliterative one the film opts for).
As a fantasy, this seems a slight whimsy – at first glance, What Women Want looks like a comedy that is pitched at a niche audience, consisting of jokes centred around a single gag and little more than that. The film has much in common with the Australian comedy Dating the Enemy (1996), which was also directed by a woman and used a fantasy device (there the old standard of a man and a woman swapping bodies, here a man gaining gender-specific telepathy) to essentially place a chauvinist man in a woman's shoes, culminating in the emergence of his sensitive side. In both films, the fantasy element – bodyswap, telepathy – is a plot device of arbitrary function. It serves no more purpose than is required by the plot – ie. when the story reaches an end, the element of fantasy is removed with the same arbitrary wave of the wand with which it was first introduced. Furthermore, the possibilities raised by the fantasy element is explored no more than the comedic dictates of male consciousness-raising.
What Women Want is eminently predictable. As each new character is introduced – Helen Hunt, the daughter, the depressed file clerk – you can see the way their story will go. You know from the outset that Mel Gibson will eventually give up the deceitful use of his ability and will learn to win through without it, that love will triumph in the end.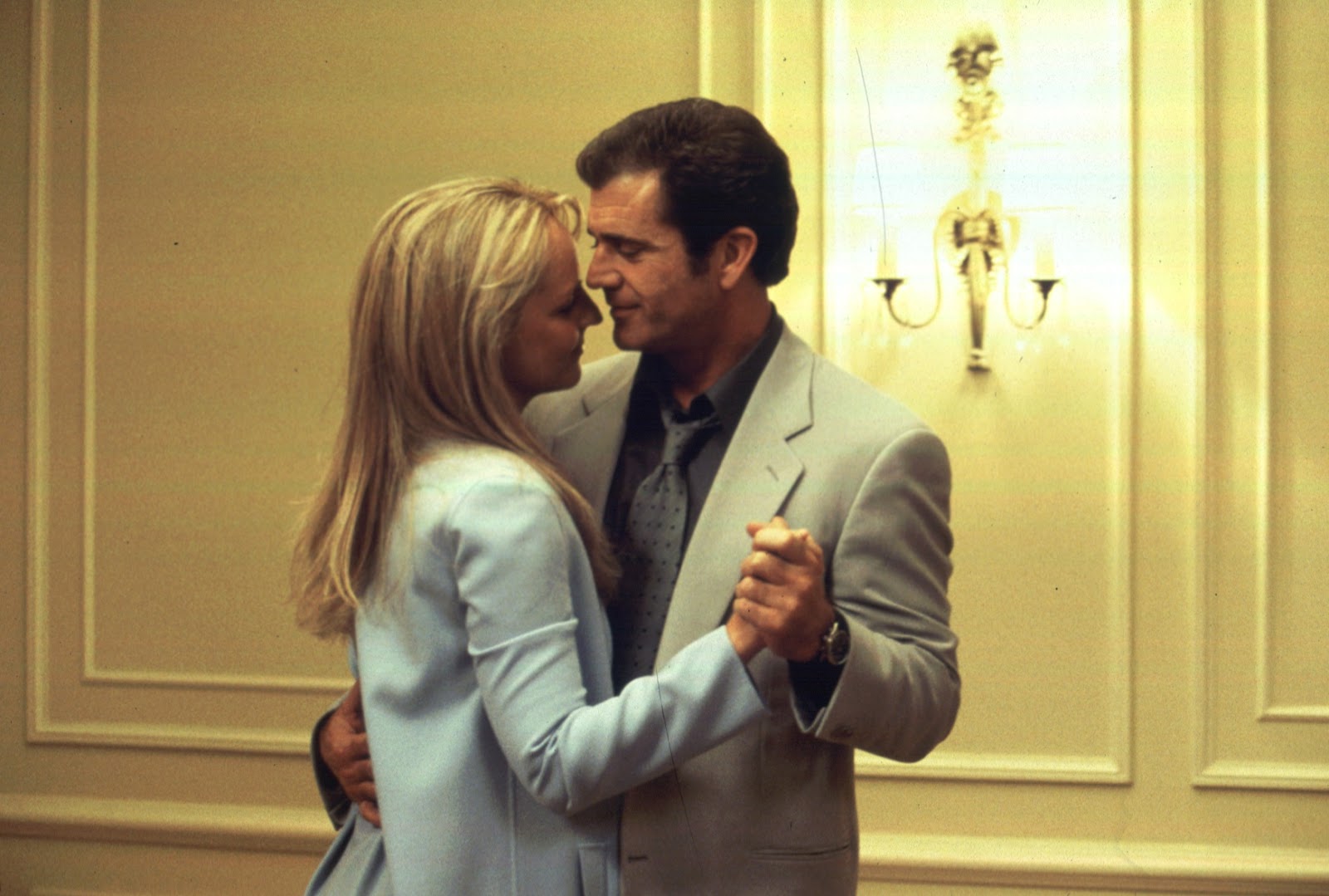 The film makes great claims to profundity – the very title What Women Want leaves hanging the implication that the film will provide an answer; and the script at one point sets up the great challenge of the somewhat spurious notion: "The one thing Freud never worked out was what women want" (the inference being that the film has this answer). Although what we eventually find that women do want is nothing too more profound than being listened to, understood and not being taken for granted.
The surprise about such an eminently formulaic, predictable and conceptually lightweight film is that it works amiably. Mel Gibson has been cast more because of his sex symbol status than his ability as a comedy actor. He does a great Fred Astaire impersonation and a witty Sean Connery, but when it comes to physical comedy he is limited to a series of flabbergasted double-takes. Nevertheless, director Nancy Meyers makes the film work around him. Some of the scenes, particularly during the latter third once Meyers gets past the comedy, are affecting – notably the romantic scenes where Gibson and Helen Hunt first kiss or the affecting scenes consoling Ashley Johnson in the toilet or going to the suicidal Judy Greer. Even the Nike commercial finally produced has a remarkable sincerity that one is certain would have worked in the real world.
What Women Want underwent a Chinese remake as What Women Want/I Know a Woman's Mind (2011) starring Andy Lau and Gong Li and then a gender-swapped Hollywood remake What Men Want (2019) starring Taraji P. Henson. There was also an uncredited Bollywood remake in 2004. It was also parodied in Date Movie (2006).
(No. 3 on the SF, Horror & Fantasy Box-Office Top 10 of 2000 list).
---