aka Paranormal Incident 2
---
Crew
Director – Duke Hitchcock [David Chirchirillo], Screenplay – Ian Asher, David Chirchirillo & Chris W. Freeman, Producers – Chris W. Freeman, Rhett Giles, Rib Hillis & Justin Jones, Photography – Miko Dannels, Music – Quinlan, Visual Effects Supervisor – Mike Hugo, Special Effects/Makeup Effects – Tara Lang, Production Design – Richard Dickinson. Production Company – Marquis Productions/Tentpole Productions/Speed Merchant Films.
Cast
Tom Downey (Bill Watts), Jennefer Ludwigsen (Dr Lynn Decker), Eve Mauro (Emma Lockheart), Adrian Kirk (Pepper), Trent Haaga (Axel Hooper), Rib Hillis (Freeman), Josef Cannon (Pope), Vai Tiarre (Frost), Louis Mandylor (Ness), Kyle Johnson (Roxy)
---
Plot
A team of FBI agents headed by Bill Watts are assigned to investigate the abandoned Woodburrow Prison. The team enter the buildings using special eyeglasses that record video. They find an unconscious woman Emma in the building. Dr Lynn Decker places Emma in a cell with the entrance guarded by sigils. She determines to question Emma, believing that she is possessed. Meanwhile, as the other agents investigate the facility, they are attacked by things lurking in the hallways.
---
616 Paranormal Incident is a sequel to Paranormal Incident (2011). The original film had FBI agents and a film crew investigating an abandoned asylum that proved to be haunted. The sequel features Tom Downey returning in the role of Agent Bill Watts and swaps the asylum locale for a former prison. Producer Justin Jones and screenwriter Chris W. Freeman also return but there is a new director in Duke Hitchcock, a pseudonym for co-writer David Chirchirillo who went on to write Cheap Thrills (2013) and Eli (2019) as well as direct Bad Match (2017), all under his own name.
As opposed to its predecessor, 616 Paranormal Incident is not a Found Footage film. In many ways, it feels like it should or easily could be – a good deal of the film is shot from the perspective of the various FBI agents who are wearing video glasses. However, Hitchcock/Chirchirillo seems uninterested in replicating the usual jagged grainy camerawork effects of Found Footage and simply uses regular point-of-view photography in these scenes.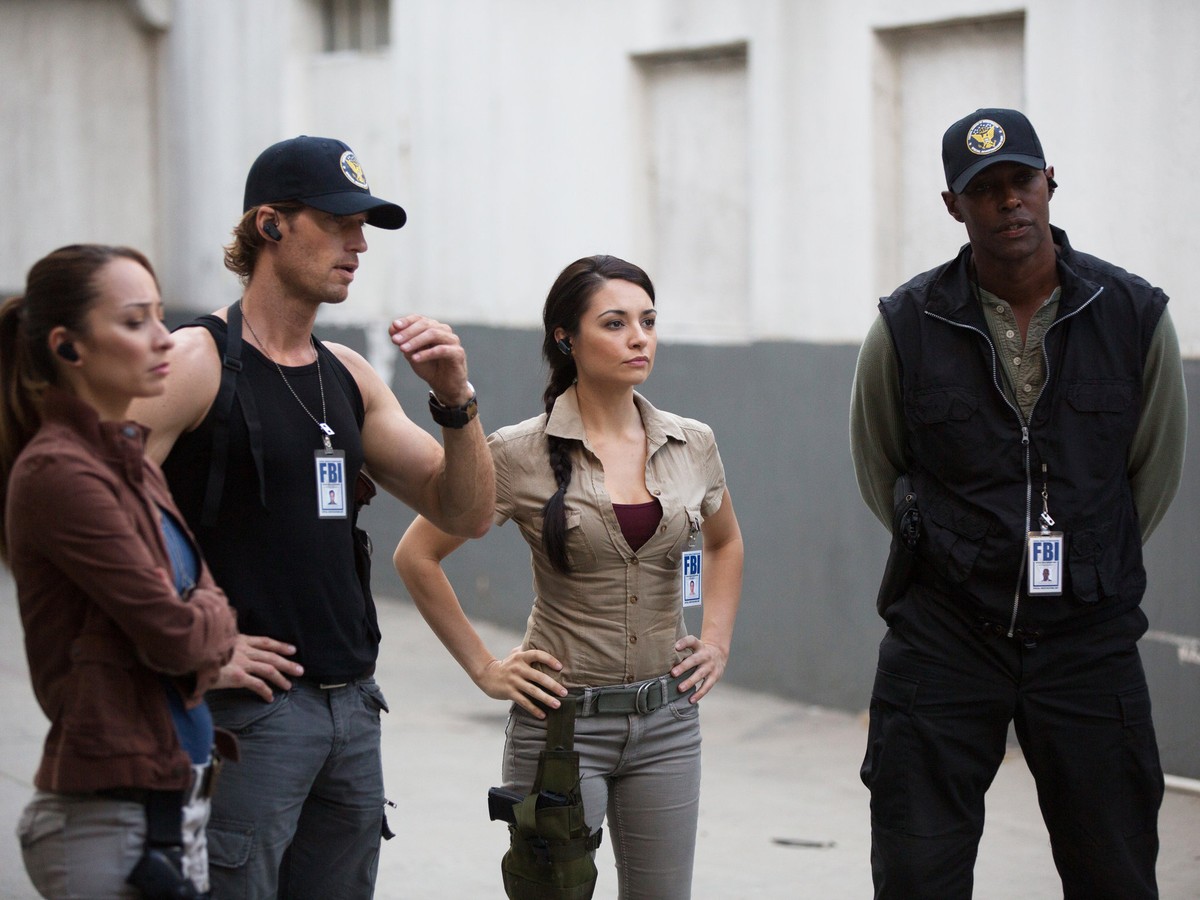 The happenings around the prison never amount to much – fairly standard jumps, a few shadowy figures lurking around (that are never given any adequate explanation). In fact, the most amusing part of the film is the prologue, which is intended as a parody of first-person camera porn videos where a cameraman persuades a model (Kyle Johnson) to show her tits and then takes her inside the facility only for something dead to pop out as they start getting into it.
The most interesting part of the largely uninteresting happenings are those with a possessed Eve Mauro in a jail cell held there by sigils painted outside from where she taunts her captors and displays uncanny knowledge of things they have been doing or are about to happen to the others. Things become mildly entertaining when she gets to break out at the climax and kill her way through the prison. In the film's favour, Mauro quite goes to town on the role.
The film has a slightly more recognisable cast than the previous film – or perhaps more actors present who have gone onto some B movie recognition such as Rib Hillis and Eve Mauro. Trent Haaga, who plays the tech support, has even gone on to write a number of horror films, including collaborating on Cheap Thrills with David Chirchirillo, and directing two of them with Chop (2011) and 68 Kill (2017).
---
Trailer here
---