---
Crew
Director/Screenplay – Michel Spinosa, Producer – Patrick Sobelman, Photography – Alain Duplantier, Production Design – Thierry Francois. Production Company – Rhone-Alpes Cinema/AGAT Films & Cie/Ex Nihilo/Canal +/Cinecinema/Centre National de Cinematographie/Rhone-Alpes Region.
Cast
Isabelle Carré (Anna M.), Gilbert Melki (Dr Andre Zanevsky), Anne Consigny (Marie Zanevsky), Genevieve Mnich (Anna's Mother), Gaelle Bona (Eleonora), Pascal Bongard (Inspector), Samir Guesmi (Hotel Madeleine Receptionist), Eric Savin (Father of the Girls), Raphaelle Doyle (Juliette), Fenella Woodgate (Marion), Francis Renaud (Albert), Francois Loriquet (Psychiatrist)
---
Plot
Anna M. is a Parisian book binder who lives with her mother. One evening she throws herself in front of a car in the street. She survives and is guided back from her injuries by Dr Andre Zanevsky. Anna then develops an obsession with Dr Zanevsky. She contrives to meet and have coffee with him and then gives him gifts, follows him home, sends him letters, steals his mail and repeatedly calls him. He hangs up on her calls and tells her to go away. Anna comes to believe that Dr Zanevsky's wife is preventing him from seeing her. Things become increasingly disturbed when Anna crashes into Dr Zanevsky's car and then makes a police complaint that he assaulted her. Next, she takes a job as the babysitter with the solo father in the apartment upstairs from the Zanevskys.
---
This French film is something that succeeded in taking one aback. Conceptually, Anna M. is no more than a variant on Fatal Attraction (1987) – girl becomes irrationally obsessed with a married man and keeps stalking him until she tears his life apart. In fact, Anna M. never even lets the married man have a sexual liaison with the woman. Fatal Attraction never worked for me and I always felt it highly overrated. It seemed a routine psycho plot that had been suborned onto an anti-feminist backlash and failed to deal with the moral complexities it set up. Anna M. is all that Fatal Attraction should have been.
Unlike Fatal Attraction, Anna M. it is not driven by the turning of thriller plot mechanics. Rather it detachedly observes a woman as she becomes increasingly unbalanced in her single-minded obsession with a married man. Like Fatal Attraction, there is no attempt made to psychoanalyse her state of mind or offer psychological motivation – we never even find out why she originally threw herself in front of the car. Unlike Fatal Attraction, the focus is almost exclusively on the woman throughout the show. Where Fatal Attraction told things through the eyes of the man and forgave him from straying from an almost sentimentally warm family hearth, there is almost no concern for the man or his home life here, which barely even has a single scene devoted to it.
The results are unnerving and genuinely disturbing. Director Michel Spinosa simply sits at cool distance and calmly observes Isabelle Carré's obsessiveness. We watch her following Gilbert Melki to a bookshop and contriving to 'accidentally' meet him and then go for a cup of coffee, presenting him with a bound book as present, following him home, masturbating, writing him letters and then stealing his mail. There are no thriller cues or plotting deus ex machina, the film simply consists of us sitting and watching one person becoming increasingly more unbalanced in their obsession.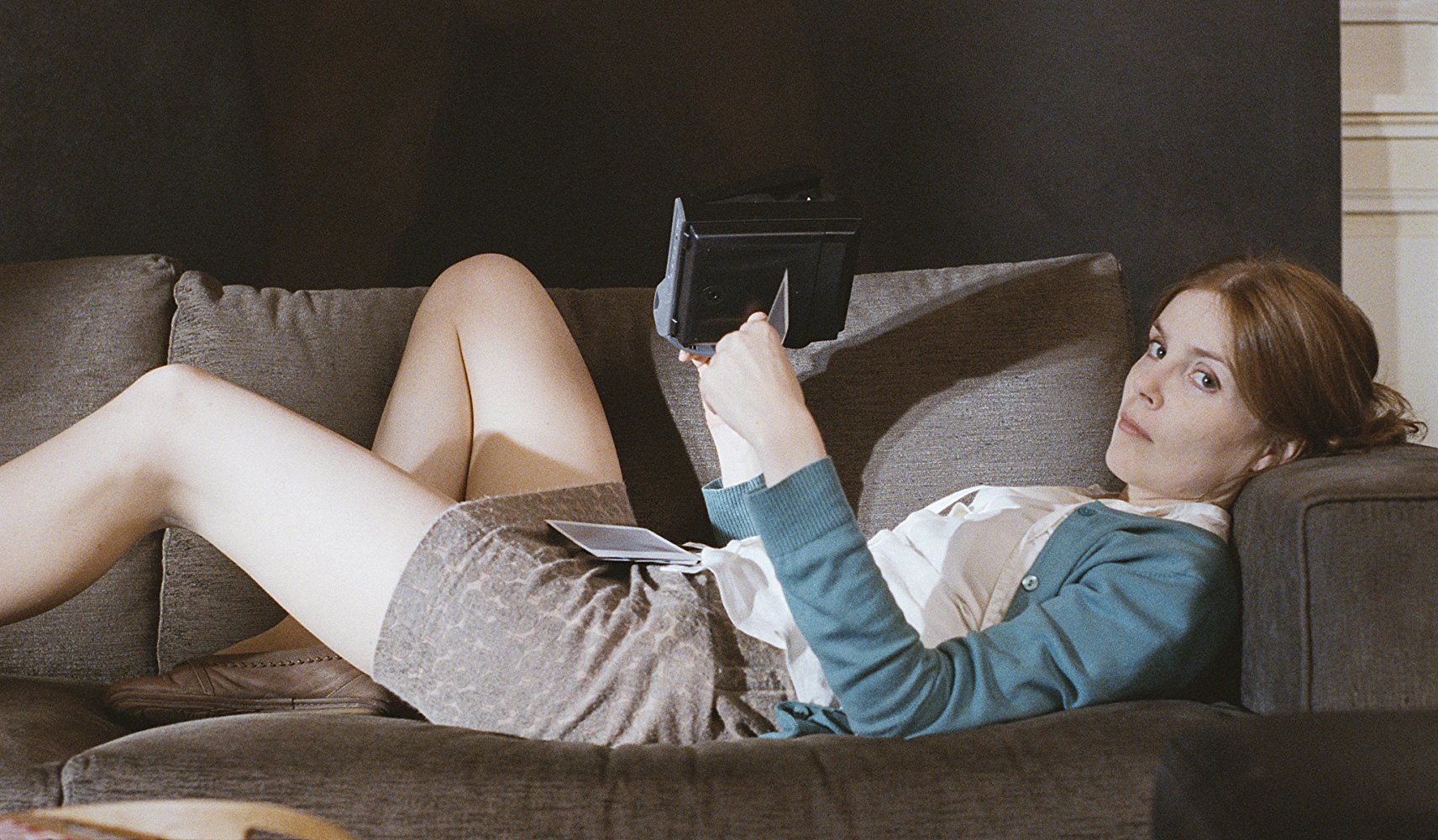 Part of the ingenuity of Michel Spinosa's writing and Isabelle Carré's central performance is their ability to place us in the midst of the non sequitir logic that a mad person operates on – Carré thinking that Gilbert Melki deliberately left the book he was reading in the bookstore open to a meaningful passage for her, that his silhouette walking back and forward in front of a curtain means that he was trying to signal to her that his wife was keeping him there, the chain of logic that goes "if you didn't want to see me why didn't you just say so … you must've wanted me because you came to meet me at the cafe [to tell her to go away]", or interpreting an anonymous message on a lonely hearts radio show for a rendezvous at the Hotel Madeleine as one left by him to meet her there. There are few films that chart out madness with such alarming conviction.
The film gets into genuinely disturbed territory in the latter half when we see Isabelle Carré taking a babysitting job with the neighbour upstairs from Gilbert Melki and then the alarmingly abusive way she starts to treat the children, before persuading a locksmith to break into the apartment below and rifling through everything and spilling red cough medicine that looks like blood over the marital bed.
The subsequent scenes with Isabelle Carré committed to the hospital sit in a fascinating place – on one hand, we see her madness coming through as she talks to work friend Gaella Bona but then she seems to demonstrate a hesitant understanding of the wrongness of her actions as she is about to be released. We teeter uncertainly wondering if this is going to be the stalker film that bucks the trend and grants a dose of psychotherapeutic redemption to its heroine.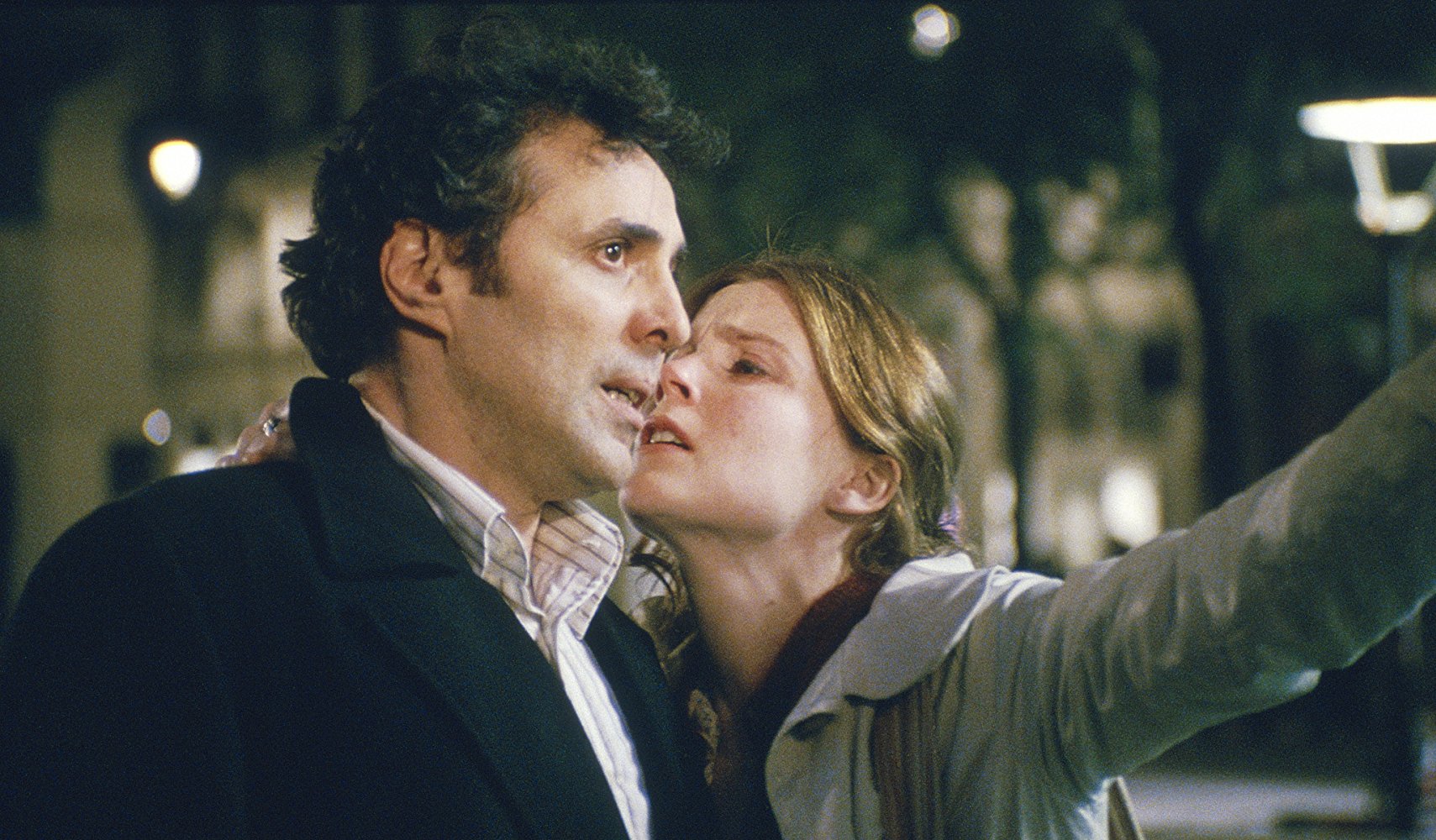 [PLOT SPOILERS]. The subsequent scenes with Carré wandering the streets and being rejected and hung up on by everybody she previously came in contact with hold something raw and painful. The end fadeout seems to return to the redemption of the heroine again with she gambolling in the mountains with her newborn son, only to fadeout with a genuine chill as she sits watching from a hilltop as Gilbert Melki and family come into view on the walking track below. It is the stalker film to end all stalker films.
The casting of Isabelle Carré is a piece of ingenuity. Rather than cast someone who looks wild-eyed and crazy or goes through all the cliche acting cues that Hollywood calls mental illness, Michel Spinosa casts Carré as someone shy and introverted. In a Hollywood film, she might be the timid bookworm who only needs to realize her true inner beauty to make an Ugly Duckling transformation. Isabelle Carré gives a phenomenal performance in the part – one where you can almost have sympathy for her frailty at the same time as see the genuine madness shining through with a piercing intensity.
Michel Spinosa next went onto direct His Wife (2014) about a man who finds his late wife's spirit possessing another girl. He also wrote the script for Afterwards (2008) featuring John Malkovich as a mysterious angel of death.
(Winner Best Film in this site's Top 10 Films of 2007 list. Winner for Best Actress (Isabelle Carré) at this site's Best of 2007 Awards).
---
---